An Evening with Jennifer Palmieri in Conversation with Chris Riback
Friday, 01 June 2018 07:59
Last Updated: Friday, 01 June 2018 08:01
Published: Friday, 01 June 2018 07:59
Joanne Wallenstein
Hits: 1577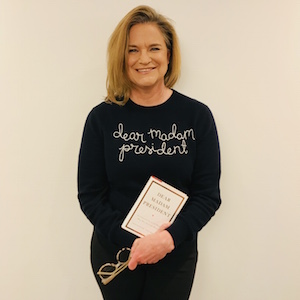 On Thursday night June 7 at 7:30 pm the Scarsdale Adult School will host a special event with a New York Times Best Selling Author, Jennifer Palmieri. Her book, Dear Madam President: An Open Letter to Women Who Will Rule the World is an empowering letter to the first woman president, and by extension, to all women working to succeed in any field. The evening will feature a conversation with Chris Riback, host of Chris Riback's Conversations and whose politics podcast has been ranked No. 3 on iTunes News and Politics category. Tickets are available at www.ScarsdaleAdultSchool.org.

According to Riback, "Palmieri considers it all – history, gender, the campaign, Donald Trump – and offers advice to the girls and women who, as she puts it, will run the world." He adds, "The book is incredibly reflective — In a time of #MeToo and even #EnoughisEnough, the result is a really thoughtful story that captures our times and provides clear insights about the future."

An evening that is not for women only, we can all learn from Palmieri's inspirational and practical advice for how we can make a difference today and for future of generations to come.

Jennifer Palmieri is the former Director of Communications for the Hillary Clinton 2016 presidential campaign. She served as White House Communications Director for U.S. President Barack Obama. Before her service at the White House, she served as the President of the Center for American Progress Action Fund. Earlier, Palmieri was the National Press Secretary for the 2004 John Edwards presidential campaign and for the Democratic National Committee in 2002. She served as a Deputy White House Press Secretary, Special Assistant to White House Chief of Staff Leon Panetta and Deputy Director of Scheduling and Advance in the Clinton White House.

Chris Riback (chrisriback.com) is co-founder of Good Guys Media Ventures and host of Chris Riback's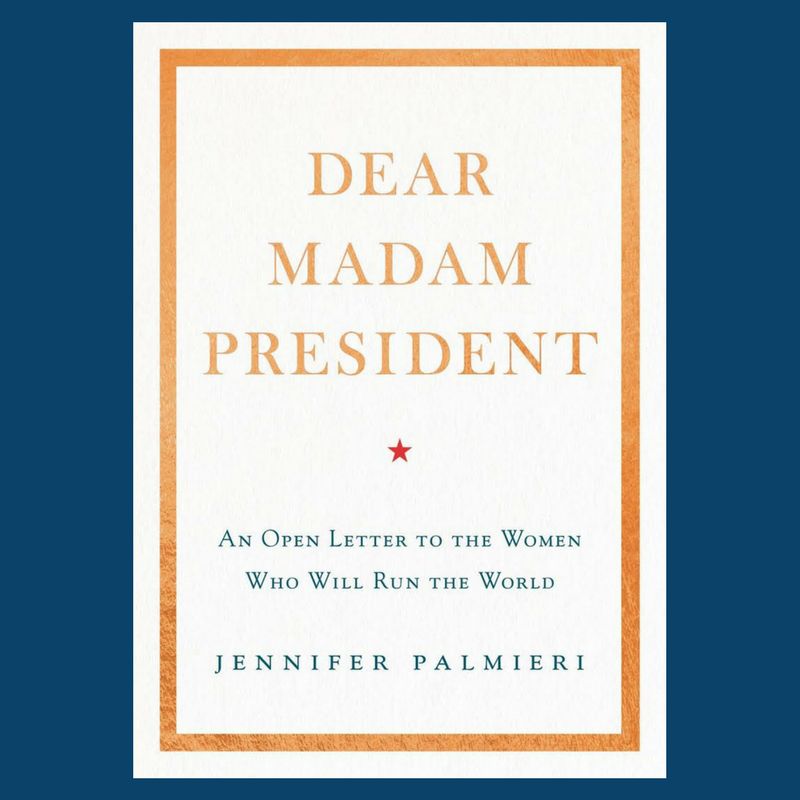 Conversations - podcasts on politics, business, technology, science and the arts, including Political Wire Conversations, Investigating Breast Cancer, and Working Capital Conversations.

Chris' Political Wire Conversations has been ranked No. 3 on iTunes News & Politics category. He also has served as guest host for a national show on the ABC radio network. Chris is co-author of "YOU WON, NOW WHAT? How Americans Can Make Democracy Work from City Hall to the White House" (Scribner), a political management book widely hailed by prominent politicians and journalists as a must-read for "anyone seeking to understand how American politics operates." Good Guys Media Ventures incubates digital media properties — including Good Guys Podcasts — for businesses and non-profits, helping organizations connect with — and influence — audiences that matter.
Who: Jennifer Palmieri, Chris Riback, Scarsdale Adult School
What: Author Talk about Dear Madam President: An Open Letter to Women Who Will Rule the World
When: Thursday, June 7, 2018
Where: Scarsdale Middle School
Time: 7:30-8:30 pm. Book signing after talk
Price: $25 for standard admission; $40 for standard admission and hardcover book; Free for students 18 and under
Tickets: Purchase your tickets online at www.ScarsdaleAdultSchool.org

Contact: Jill Serling, Executive Director of Scarsdale Adult School. 914-723-2325 or Director@ScarsdaleAdultSchool.org.