Protesters Demand that Families Be Reunited
Monday, 02 July 2018 10:13
Last Updated: Monday, 02 July 2018 10:20
Published: Monday, 02 July 2018 10:13
Michelle Lichtenberg
Hits: 2427
Almost 800 hundred locals came out in sweltering heat on Saturday June 30 to protest the practice of separating families of those seeking to immigrate to the United States. Under a new "no tolerance policy," the U.S. Government is placing adults in detention centers and separating parents from their children who have been shipped all over the United States. In fact, immigrant children are being held in four facilities in Westchester County, and elected officials have been denied access to them.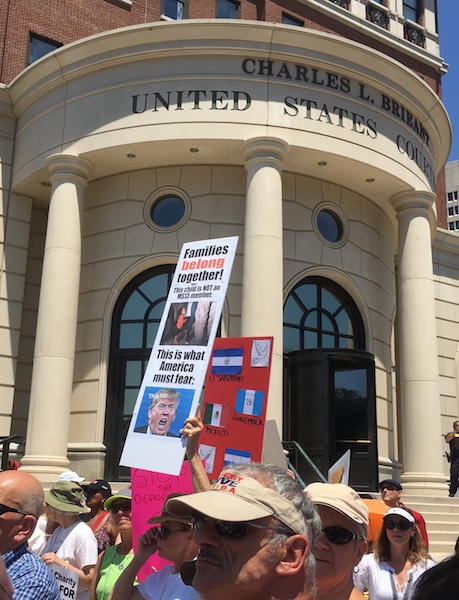 On Saturday June 30, local residents joined protestors across the country as part of the "Families Belong Together" campaign to demand that this policy be changed. Protestors called for the end of detention without due process and for the re-unification of parents and children, who in some cases are thousands of miles apart.
Westchester residents assembled at the Federal Courthouse in White Plains to hear speeches from Congressman Eliot Engel, County Executive George Latimer, State Senator Andrea Stewart Cousins and a 15 year-old boy who came home from school one day in November to find that his father had been picked up by ICE during the day and has not been heard from since.
Photos by Michelle Lichtenberg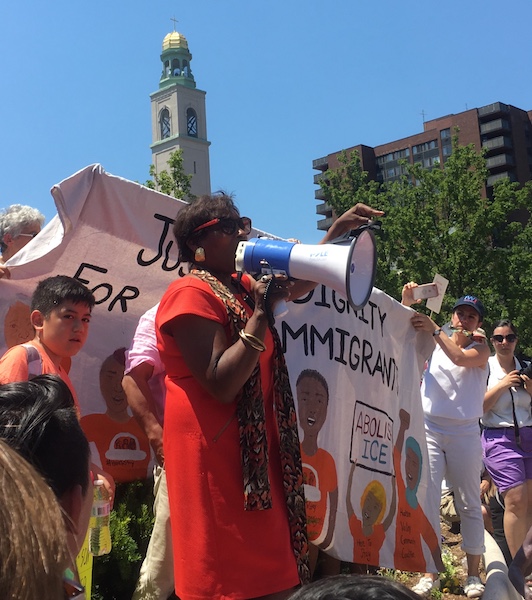 State Senator Andrea Stewart Cousins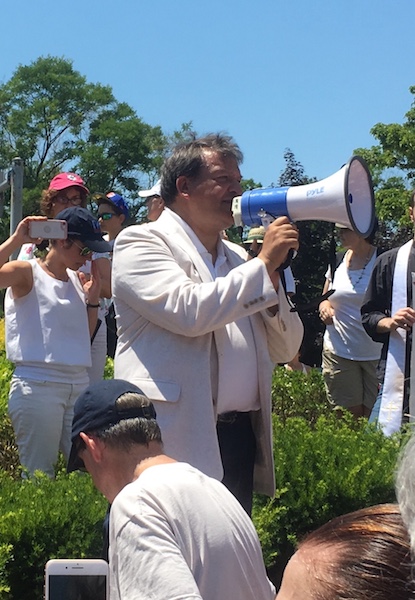 Westchester County Executive George Latimer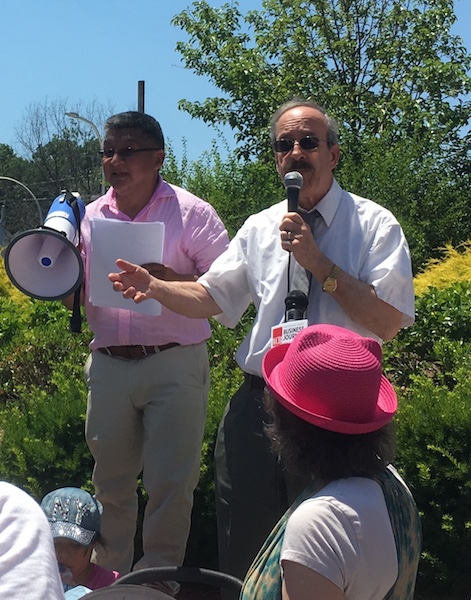 Congressman Eliot Engel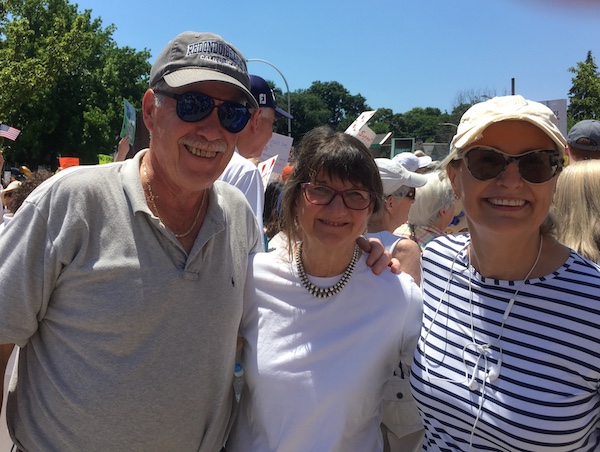 John Leslie, Deb Pekarek and Michelle Lichtenberg