Scarsdale Summer Brides
Tuesday, 21 August 2018 19:56
Last Updated: Tuesday, 21 August 2018 19:58
Published: Tuesday, 21 August 2018 19:56
Joanne Wallenstein
Hits: 5266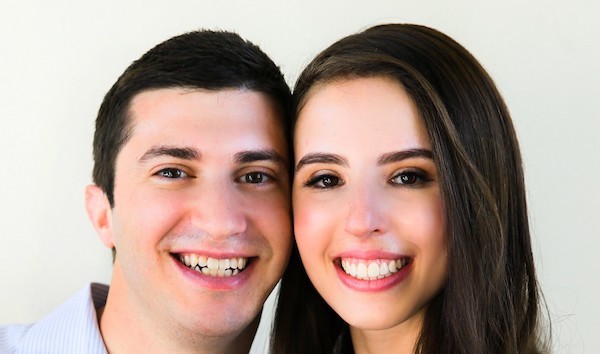 Wedding bells rang for many Scarsdale brides this summer. Here are wedding announcements from four happy couples. We would love to publish more happy news. Please send your wedding announcement to scarsdalecomments@gmail.com.
Jessie Gatof and Jason Morgan
Jessica Marie Gatof and Jason Alexander Morgan were married Aug. 11. Rabbi Jonathan E. Blake officiated at the Montage hotel in Laguna Beach, Calif.
The couple met at the University of Pennsylvania, from which both graduated magna cum laude.
Mrs. Morgan, 25, is an associate on the investments team at Lubert-Adler, a real estate private investment firm in Philadelphia.
She is the daughter of Bonnie Littman Gatof and Peter A. Gatof of Scarsdale, N.Y. The bride's mother is the chief executive of USAI Lighting, a LED lighting manufacturer in New Windsor, N.Y., and serves on the director's council at Rensselaer Polytechnic Institute's Lighting Research Center in Troy, N.Y. Her father was until 2013 the chief executive of US Data Capture, an electronic payment processing service that was in Rye Brook, N.Y. He is a director of the School in the Square, a charter school in New York.
Mr. Morgan, 28, is a senior vice president for acquisitions and investment management in King of Prussia, Pa., at Morgan Properties, a real estate investment and management company, for which the groom's father, Mitchell L. Morgan, is chairman.
Lindsay Marx and Michael Rappaport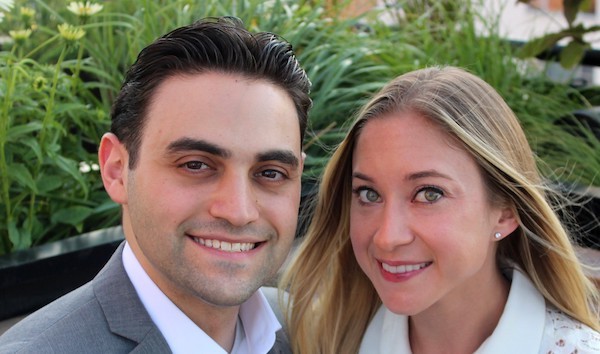 Lindsey Rachel Marx and Michael David Rappaport were married July 28. Rabbi Gary M. Katz officiated at Tappan Hill, an events space in Tarrytown, N.Y.
Mrs. Rappaport, 29, is a science teacher in the elementary grades at the Stephen Gaynor School, a private special-education school in New York. She graduated magna cum laude from Syracuse and received a master's degree in childhood general and special education from Bank Street College of Education.
She is a daughter of Sandra J. Marx of White Plains and Brendan R. Marx of Hartsdale, N.Y. The bride's father, a lawyer, is a principal, in New York, in the law firm Offit Kurman. The bride's mother retired as a founder of Schiffman, Ekman, Morrison, Marx, an advertising talent agency in New York, and is now a storyteller who appeared on a PBS series, "Stories From the Stage," in October 2017. The bride is also a stepdaughter of Renée L. Marx and Keith R. Marshall.
Mr. Rappaport, also 29, is a principal consultant at Capco, a financial services consulting firm in New York. He graduated cum laude from the University at Buffalo.
Brett Sereysky and Jospeh Kaufman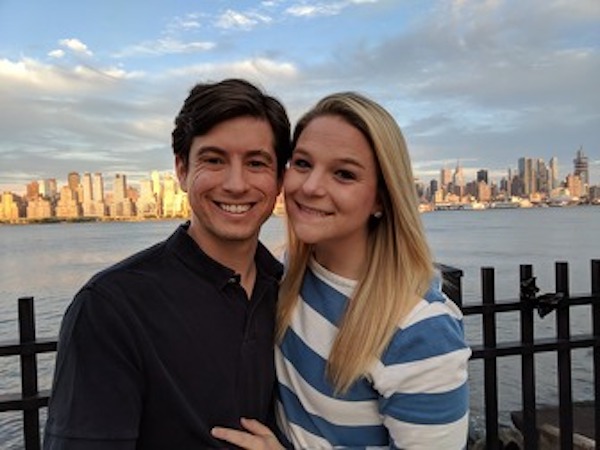 Brett Sanders Sereysky and Joseph Charles Kaufman were married on August 18, 2018 at the Tarrytown House Estate in Tarrytown, NY. Rev. Mickey Correa officiated the wedding. The bride, 30, and the groom, 31, met through mutual friends in 2013 on a ZogSports kickball team. Mrs. Kaufman is the head of recruitment at CardFlight, a financial technology start-up in Manhattan. She graduated from the University of Rochester and will receive her master's degree in clinical social work from Fordham University this month. She is the daughter of Andrew and Joan Sereysky of Scarsdale, NY The bride's father is a sales executive with SALT Payroll Consultants. Her mother retired from MediaCom. Mr. Kaufman is an Account Manager on the Client Strategy team at Path Interactive, a digital marketing agency in New York. He graduated from Quinnipiac University. He is the son Jonathan Kaufman of Kinnelon, NJ and Charlotte Rakay of Butler, NJ. The groom's father is currently the Chief Strategy Officer at Fusion headquartered in New York, NY. The groom's mother is a Senior Client Associate at Wells Fargo Advisors in Wayne, NJ. The groom is also the stepson of Lisa Kaufman.

How They Met

Brett and Joe met on a Zog Sports kickball league on Roosevelt Island in New York City in the Spring of 2013. The team was put together by mutual friends. (Joe was wildly impressed by Brett's pitching skills!) Brett and Joe got to know each other throughout the season, both on and off the field. They had their first date on August 23rd, 2013 at Dave and Busters in Times Square. A sign of things to come, Brett and Joe continue to embody a fun and playful couple to this day. Brett and Joe love visiting new places and going on adventures. They have visited Ireland, London, Nashville and Arizona to name a few and are honeymooning in French Polynesia this October. However, that's not to say a night in on the couch with takeout is out of the picture! After four years of dating, Joe took Brett to Cape Cod, MA for her birthday- a favorite place for Brett who spent her childhood summers there. On August 4, 2017, Joe proposed on a jetty at Bank Street Beach in Harwich.
Jodi Zucker and David Hassman
Ms. Jodi Zucker of Scarsdale was married on Aug 4, 2018 to Dr. David Hassman in Avalon, New Jersey. Jodi is the mom to Shelby, Nicole, Ben and Julia. David is the dad to Corey, Brooke and Abigail. The couple will reside in both New York and New Jersey.