Scarsdale Summer Brides
Details

Written by

Joanne Wallenstein

Hits: 4424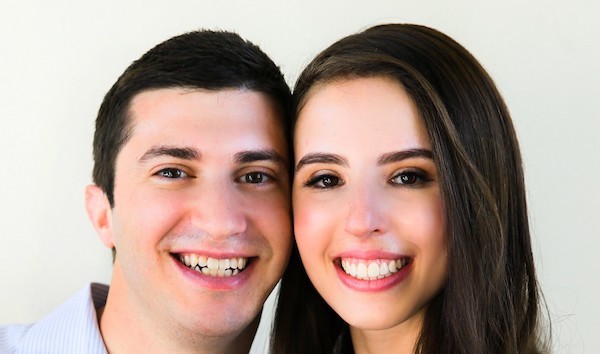 Wedding bells rang for many Scarsdale brides this summer. Here are wedding announcements from four happy couples. We would love to publish more happy news. Please send your wedding announcement to scarsdalecomments@gmail.com.
Jessie Gatof and Jason Morgan
Jessica Marie Gatof and Jason Alexander Morgan were married Aug. 11. Rabbi Jonathan E. Blake officiated at the Montage hotel in Laguna Beach, Calif.
The couple met at the University of Pennsylvania, from which both graduated magna cum laude.
Mrs. Morgan, 25, is an associate on the investments team at Lubert-Adler, a real estate private investment firm in Philadelphia.
She is the daughter of Bonnie Littman Gatof and Peter A. Gatof of Scarsdale, N.Y. The bride's mother is the chief executive of USAI Lighting, a LED lighting manufacturer in New Windsor, N.Y., and serves on the director's council at Rensselaer Polytechnic Institute's Lighting Research Center in Troy, N.Y. Her father was until 2013 the chief executive of US Data Capture, an electronic payment processing service that was in Rye Brook, N.Y. He is a director of the School in the Square, a charter school in New York.
Mr. Morgan, 28, is a senior vice president for acquisitions and investment management in King of Prussia, Pa., at Morgan Properties, a real estate investment and management company, for which the groom's father, Mitchell L. Morgan, is chairman.
Lindsay Marx and Michael Rappaport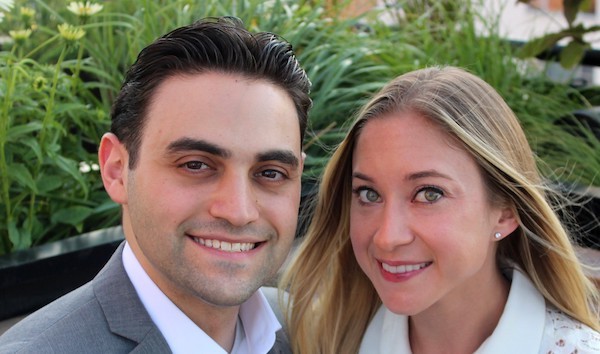 Lindsey Rachel Marx and Michael David Rappaport were married July 28. Rabbi Gary M. Katz officiated at Tappan Hill, an events space in Tarrytown, N.Y.
Mrs. Rappaport, 29, is a science teacher in the elementary grades at the Stephen Gaynor School, a private special-education school in New York. She graduated magna cum laude from Syracuse and received a master's degree in childhood general and special education from Bank Street College of Education.
She is a daughter of Sandra J. Marx of White Plains and Brendan R. Marx of Hartsdale, N.Y. The bride's father, a lawyer, is a principal, in New York, in the law firm Offit Kurman. The bride's mother retired as a founder of Schiffman, Ekman, Morrison, Marx, an advertising talent agency in New York, and is now a storyteller who appeared on a PBS series, "Stories From the Stage," in October 2017. The bride is also a stepdaughter of Renée L. Marx and Keith R. Marshall.
Mr. Rappaport, also 29, is a principal consultant at Capco, a financial services consulting firm in New York. He graduated cum laude from the University at Buffalo.
Brett Sereysky and Jospeh Kaufman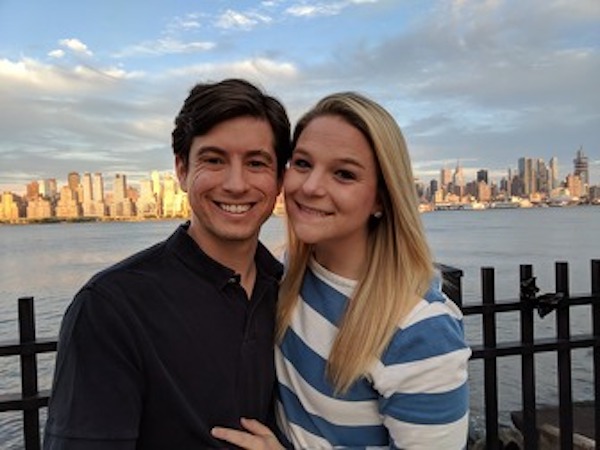 Brett Sanders Sereysky and Joseph Charles Kaufman were married on August 18, 2018 at the Tarrytown House Estate in Tarrytown, NY. Rev. Mickey Correa officiated the wedding. The bride, 30, and the groom, 31, met through mutual friends in 2013 on a ZogSports kickball team. Mrs. Kaufman is the head of recruitment at CardFlight, a financial technology start-up in Manhattan. She graduated from the University of Rochester and will receive her master's degree in clinical social work from Fordham University this month. She is the daughter of Andrew and Joan Sereysky of Scarsdale, NY The bride's father is a sales executive with SALT Payroll Consultants. Her mother retired from MediaCom. Mr. Kaufman is an Account Manager on the Client Strategy team at Path Interactive, a digital marketing agency in New York. He graduated from Quinnipiac University. He is the son Jonathan Kaufman of Kinnelon, NJ and Charlotte Rakay of Butler, NJ. The groom's father is currently the Chief Strategy Officer at Fusion headquartered in New York, NY. The groom's mother is a Senior Client Associate at Wells Fargo Advisors in Wayne, NJ. The groom is also the stepson of Lisa Kaufman.

How They Met

Brett and Joe met on a Zog Sports kickball league on Roosevelt Island in New York City in the Spring of 2013. The team was put together by mutual friends. (Joe was wildly impressed by Brett's pitching skills!) Brett and Joe got to know each other throughout the season, both on and off the field. They had their first date on August 23rd, 2013 at Dave and Busters in Times Square. A sign of things to come, Brett and Joe continue to embody a fun and playful couple to this day. Brett and Joe love visiting new places and going on adventures. They have visited Ireland, London, Nashville and Arizona to name a few and are honeymooning in French Polynesia this October. However, that's not to say a night in on the couch with takeout is out of the picture! After four years of dating, Joe took Brett to Cape Cod, MA for her birthday- a favorite place for Brett who spent her childhood summers there. On August 4, 2017, Joe proposed on a jetty at Bank Street Beach in Harwich.
Jodi Zucker and David Hassman
Ms. Jodi Zucker of Scarsdale was married on Aug 4, 2018 to Dr. David Hassman in Avalon, New Jersey. Jodi is the mom to Shelby, Nicole, Ben and Julia. David is the dad to Corey, Brooke and Abigail. The couple will reside in both New York and New Jersey.
LimeBikes Show Up On Scarsdale Streets
Details

Written by

Joanne Wallenstein

Hits: 2921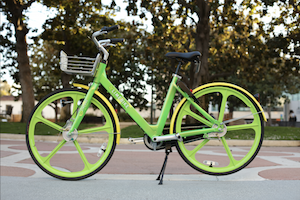 Have you seen any green and yellow bikes on sidewalks or lawns around town? It turns out that LimeBike is testing their dockless bikes in White Plains and a few are now showing up in Scarsdale as well. Cyclists can download a free phone app to find the nearest bike and to pay for its use. LimeBikes tracks the bikes locations using GPS and redistributes them to busy areas.
We spoke to Assistant Village Manager Josh Ringel about the bikes and he said that both White Plains and Yonkers have agreements with the company to run the cycle share program there, and bikes from other towns may be showing up in Scarsdale. For now, the Village has no formal policy on these bikes and hopes that people will leave them in racks and off the sidewalks to avoid any safety issues.
One resident was not happy with the appearance of the bikes and sent the following letter to the Mayor:
"I just saw what appear to be shared bikes just sitting unattended in the middle of the sidewalk on the Popham Bridge near the train station. Of course I have read about these in the Wall Street Journal and how they are often a public nuisance. If this has not come to the board's attention, please accept this as my request that the Village review whether leaving unattended property as a public nuisance on a public sidewalk is a violation at least justifying the impounding of the property. Seems to me it is litter at a minimum. I have no problem with bike shares so long as they are not left in the way like these were. The Popham Bridge is very busy with pedestrian traffic and requiring everyone to walk around two bikes blocking half the sidewalk is not pretty and certainly unnecessary. If people are forced to walk in the street it could even be dangerous."
Have you used a shared cycle? Share your experience and your thoughts on this in the comments section below.
An Hour of Exercise in Just 30 Minutes
Details

Written by

Sarah Kazan

Hits: 2034
It's hard to believe that in only 30 minutes you can burn more fat and calories than in traditional workouts that are twice as long. That's the promise from Fit Body Boot Camp in Scarsdale, and I attended two classes to test it out. After my first 30 minute High Intensity Interval Training (HIIT) session I was actually eager to go back for more.
While FBBC is a franchise, the Scarsdale location, on the second floor of Colonial Village Shopping Center on Weaver Street has been around for two and a half years. Since then, 360 members have joined. Rather than buying classes a la carte, here clients choose from different membership options and attend as they please. To get started, new clients claim 3 free workouts and after that sign up monthly or annually.
While the idea of having a membership may hint at a traditional gym membership, FBBC is committed to keeping their clients engaged. "We're like the anti gym gym," said Jim Moyna FBBC Scarsdales Head Coach, "We don't want people to pay and not come." They are so committed to their members that if they notice they haven't seen a regular member coming in, they will call or text to check in.
Since most exercise classes last 45 60 minutes the idea of an effective 30 minute workout sounds too good to be true. However, FBBC manages to pack a full workout in the shortened period of time which burns the same amount of fat and calories as longer sessions. What makes FBBC so effective is the aftermath. Due to the High Intensity Interval Training, (HIIT), you will burn even more fat after the workout while your body is recovering.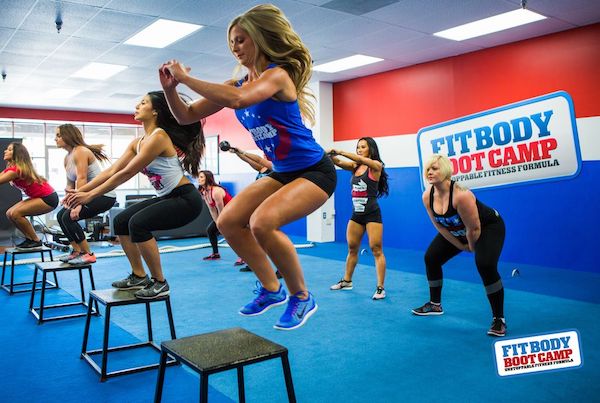 "We believe in resistance workouts with weights. Running and biking should just be an accessory," said Moyna. Each day the class switches off between Boot Camp and Boot Camp MetaFIT (MF). Regular Boot Camp uses equipment such as hand weights, kettlebells, battle ropes and more to burn fat, boost metabolism and build lean muscle. Boot Camp MF focuses on burning fat, boosting metabolism and improving speed and cardiovascular fitness through exercises using body weight as resistance.
The classes begin with a warm up which includes stretching. Before getting started, the instructor will explain each exercise. The first class I attended was a circuit with core concentration. There were four different set ups and each had two different exercises. We did each exercise at each station for 30 seconds with 5 second breaks in between each station. After doing each exercise three times we switched to the next set up. Since no exercise was longer than 30 seconds and we were constantly doing new sets, the time flew bye.
The second class I attended was one of their more traditional bootcamps which focused on cardio. Here, we did eight cardio exercises, each three times with short breaks in between. To switch it up, the eighth exercise was different each round.
While running on the treadmill or biking for an hour is a great way to workout, it's often boring doing the same thing for such a long time. Again, the class flew bye due to the constant change in the exercises. Even Though the class was only 30 minutes, I definitely felt like I had been in the gym for hours.
For anyone looking for a quick yet effective workout, give FBBC a free trial. "We try to be the best 30 minutes out of everyone's day," said Moyna. FBBC is always offering new membership deals, so try it out and claim 3 free workouts today.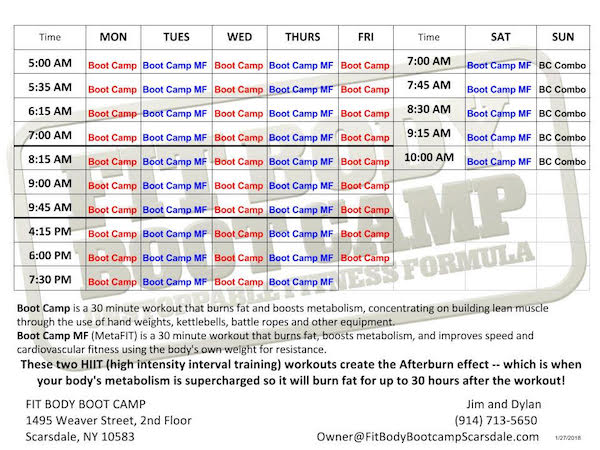 Fit Body Bootcamp
1495 Weaver St, Scarsdale
(914) 713-5650
owner@fitbodybootcampscarsdale.com
fitbodybootcamp.com/scarsdalefitnessbootcamp
The Grad Bag Story: Out with the Old, In with the Old!
Details

Written by

Liz Gruber and Tara Tyberg

Hits: 1660
At colleges everywhere, dumpsters are filled with used but still usable items. Desk lamps, sheets, comforters, rugs, laundry bags, hampers, fans, and blankets are thrown away. This is where Grad Bag comes in. We collect, clean, package, store and redistribute dorm room items to soon-to-be college students who might not have the means to buy these things on their own.
Liz Gruber and Tara Smith Tyberg founded Grad Bag in 2012. As we moved our kids out of dorms, we watched the amount of dorm goods students throw into dumpsters at the end of the year. Knowing how expensive it is to outfit dorm rooms, we knew that a sustainable project needed to be born.
We started Grad Bag as a small grassroots effort contacting friends and neighbors asking them to donate their leftover dorm goods to us. We cleaned, folded and packaged the goods in our basements. We brought the goods to an August college transition workshop held by Let's Get Ready (LGR), a 501(c)(3) organization which harnesses the energy of college student volunteers to act as tutors and role models, providing free SAT prep, college guidance, financial aid workshops and mentoring for inner city high school students. At the conclusion of the transition workshop, the students loved shopping for free, guided by older college students.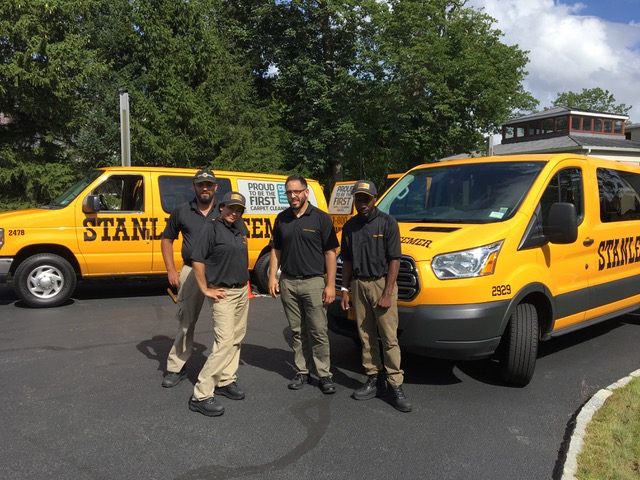 Stanley Steemer sent two teams and cleaned over 200 rugs!
After this first successful pilot, Grad Bag has expanded to collect goods directly at colleges on move-out day including Columbia, Barnard, Fordham, Sarah Lawrence, Vassar, Wesleyan, CT College, Princeton and SUNY Purchase. In 2015 we started a pilot in Boston. We now have our "pop up" shops in Westchester, NYC, Boston and Maine. We gave dorm goods to over 600 students this summer!
This effort is only feasible with very generous in-kind donations and volunteerism. Scarsdale Village rises to the occasion every year to get the job done. We are thankful for the donations from Unitex Laundry, Stanley Steemer Carpet Cleaning, Standing Room Only, trucking by McKenna Custom Contracting, and especially to our summer home, Westchester Reform Temple. Scores of Scardalians come out to help collect goods from colleges, fold sheets, unload trucks, and help students shop wisely at our give-aways. Project Grad Bag thanks all our many supporters.
To donate or learn more about Grad Bag, visit our web page at www.gradbag.org.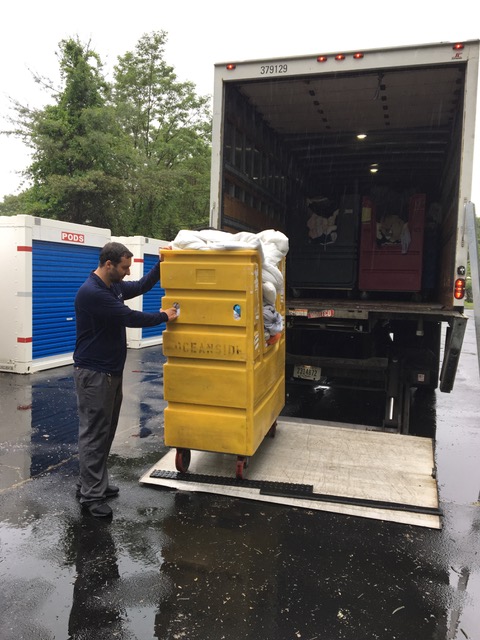 Unitex loading a truckload of laundry.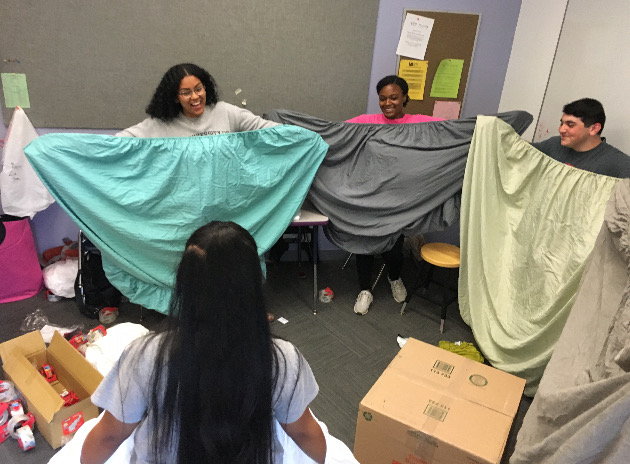 Interns at work. How do you fold a bottom sheet?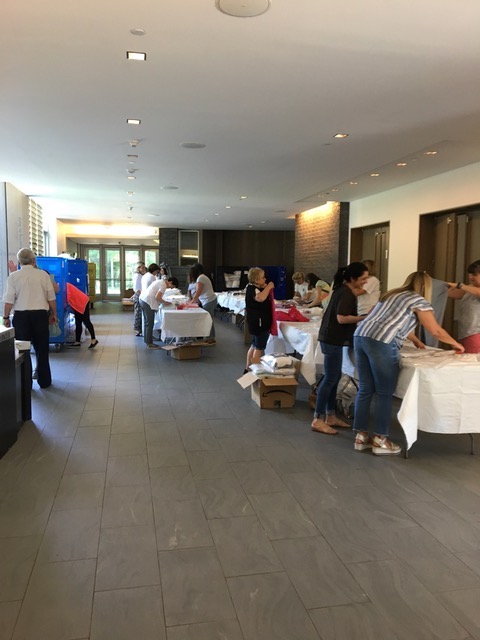 Volunteers at one of two "community folds" at WRT. The group helped fold and package Grad Bag's total of over 500 sets of sheets, 400 comforters, 300 blankets and 150 mattress pads
Scarsdale Forum Committee Releases Report on 2014 and 2016 Property Tax Revaluations
Details

Written by

Joanne Wallenstein

Hits: 5752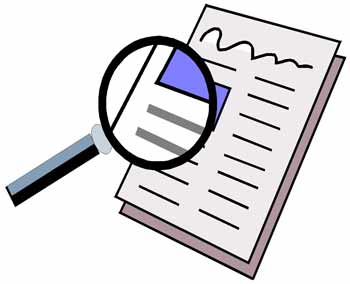 Following years of controversy in Scarsdale about two property tax revaluations in 2014 and 2016, a committee of the Scarsdale Forum studied both revaluations, examined the deficiencies of each one and drew some conclusions about lessons learned for future revaluations.
The report notes that Scarsdale residents may have given the revaluations more scrutiny than homeowners in other municipalities. The Village's highly educated group of data analysts, financiers and real estate professionals were able to critique the input data, processes and the mathematical models used for both revaluations and found many flaws in the inexact practice of assessing approximately 5,900 diverse properties.
The report notes, "It may well be the case that Scarsdale standards and expectations with respect to property revaluations are higher than ordinary industry standards. After all, Scarsdale standards for schools, police and other services are also higher than ordinary. In the context of revaluations, it may well be that the standards set forth here are higher than any potential vendors would want to bid on and commit to. Therefore, although this report articulates the necessary high standards, it does acknowledge that in practice it may be necessary to compromise for something less."
The 60-page report will serve to document what happened and suggest improvements if, and when, Scarsdale embarks on its next revaluation.
Here are comments from Robert Berg and Steve Pass who co-chaired the Assessment revaluation Committee of the Scarsdale Forum:
Bob Berg: This is a very important report that aims to teach people best practices in conducting a town wide revaluation in Scarsdale and how to avoid certain pitfalls encountered in both the Tyler and Ryan revaluations. Michael Levine was the primary author of this extraordinary report and he has done a brilliant job of crafting a highly readable report about an arcane and technical subject. This report is mandatory reading for everyone in Scarsdale Village government who has or will have anything to do with property valuation and assessment as well as any vendor or consultant who may seek work for the Village going forward. We are delighted that so many Committee members participated in this project and signed the report.
Steve Pass: After several months of work, our committee is proud to present a report with recommendations that the vast majority of members agree will improve and help set a vendor's expectations for any future revaluation. While the report only addresses deficiencies of the two vendors' work in Scarsdale, based on my own research looking at revaluations elsewhere, many of these deficiencies are not unique to Scarsdale or the two vendors we used. Thus, this report and its recommendations should be useful to any municipality considering a revaluation.
Here is a press release from the Forum about the report:
Scarsdale Forum Examines Technical Aspects of Recent Scarsdale Revaluations and Makes Recommendations to Avoid Future Problems
The Scarsdale Forum Assessment Revaluation Committee has released a report on the 2014 and 2016 revaluations.
The report recognizes that there were too many instances in both revaluations where the results were not adequately explained and, worse, where the processes and the results could credibly and logically be considered unfair. However, the premise and focus of the report is that, with the benefit of hindsight, Scarsdale can learn from these revaluations to prevent a repeat of the problems. The goal is to put future Scarsdale leadership in a better position to supervise/manage a revaluation and to stand behind it in an informed and convincing way.
The committee recognizes that learning these lessons and applying them requires an understanding of the technical and sometimes arcane details of revaluations and of assessment processes generally. Therefore, the report is designed to explain this material to residents regardless of their expertise in these areas. It uses these explanations to demonstrate how specific aspects of both revaluations had actual unfair impacts and created additional perceptions of unfairness. The report makes recommendations to prevent, or at least minimize, these deficiencies in the future.
The report specifically addresses six topical areas that comprise the revaluation process and makes recommendations with respect to each.
Inventory Data
Valuation Modeling and Methodology
Land Valuation
Documentation
Validation
Sales Data
The report includes many appendices that support the committee's observations and add to the report's value as a reference source. These include assessment industry literature, useful New York State materials, documentation from both revaluations, and some technical papers and spreadsheets. There is also an appendix that restates all the recommendations.
The committee believes the report will be a valuable educational resource, should any revaluations be considered in the near- to mid-future. While not every member of the public may wish to study it, the report has been developed in the belief that there will be those who do want to learn from it and use it as a guide. The Scarsdale Forum strongly encourages all leaders of the Scarsdale community to be familiar with its content and recommendations.
The committee members recognize that they are not experts in this field and are not declaring that any future revaluation must conform in all respects to this report. Rather, the committee believes that this report establishes expectations in terms of depth and detail of analysis. In any future revaluation, the assessor and any vendor should be expected to engage the public and address public concerns at this level.
This report takes no position on the current (July 2018) state of the Scarsdale assessment or on the timing of future revaluations. This is not to say that these are unimportant topics. Rather, these are potentially controversial topics and they are likely to require more analysis.