Why Did the District Dismiss An Option for Additional Parking at Greenacres?
Details

Written by

Joanne Wallenstein

Hits: 1622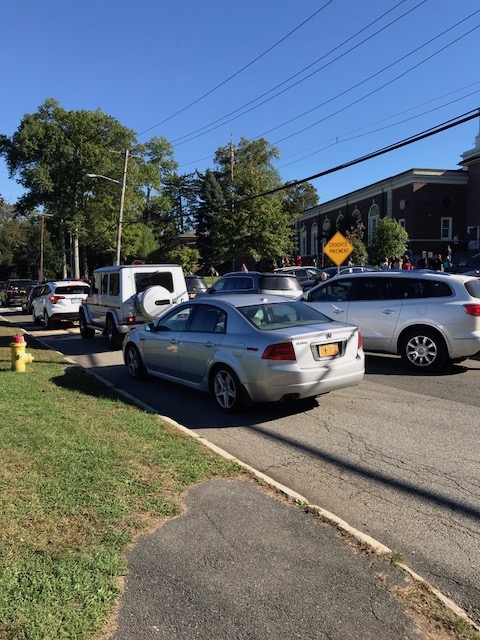 Last June, when questioned about why the architect's site plan for an expansion of Greenacres School included fewer rather than more parking spaces around the school, Superintendent Thomas Hagerman said that these issues would be left to the Building Committee to resolve. Residents were already concerned about cars parked on both sides of narrow streets and difficulty dropping off and picking up students at a school without a proper entrance and the new plans appeared to exacerbate the traffic problems.
When the Greenacres Building Committee met in the fall of 2017, they were aware that the streets were already jammed, and with the addition of a cafeteria at the school, more personnel would be working at the school and require parking. Therefore, the committee asked the Village to consider two areas for additional parking; either along Huntington Avenue, or by expanding the existing parking along Montrose Road from one to two rows of parking, with a turn around lane in between to add another 10-15 spots.
We recently learned that Village Managers met and reviewed the proposals and found that parking along Huntington Road would be dangerous and could bar the passage of emergency vehicles if needed. However, they did find that cutting another row of parking into the field on Montrose Road was a viable option and recommended that the school include this off-street parking into their plans for the 2018 bond. The estimated cost was between $500,000 and $600,000.
Shortly thereafter, the district disbanded the Building Committee and the parking discussion never saw the light of day again.
At the November 20, 2017 meeting of the Board of Education (2h 14m) when asked about additional parking, Assistant Superintendent Stuart Mattey said, "Parking would be as is." Dr. Hagerman replied, "Parking came up as a question and we got another schematic." And Mattey answered, "That's something we recommend to come off the table and defer for further study. It is not part of this project." A board member asked, "Is that $600,000 (for parking) out of the bond?" Hagerman said, "Kevin(the architect) is looking at one more (plan)." And Mattey responded, "We looked at it and it wasn't possible."
And at the League of Women Voters Public Forum (1h 13m) on the bond proposal on January 10, 2018 the issue of parking was raised again:
Dr. Hagerman said, "We have difficulties at every school ..... We understand that parking in a neighborhood is a significant issue. ... We did look at a couple of items relative to Greenacres because of its priority in the bond and the parking options that were provided were not sufficient either from the Village's standpoint or from our standpoint for what would work. It is something that we understand is a critical issue."
The question remains as to why the additional parking on Montrose Road was not "possible." The Village found it to be workable, minimally invasive and supported it as it would take cars off the local streets.
However the proposal was never reviewed in public or discussed at a meeting of the Board of Education.
Perhaps the administration didn't want to spend the money .... or maybe they feared that neighbors on Montrose Road would object to the parking lot, as they had objected to a new school? Whatever the reason, this solution was shelved before it could be properly vetted.
Add a comment
Court Dismisses Article 78 Filed by Scarsdale Committee for Fair Assessments
Details

Written by

Joanne Wallenstein

Hits: 4715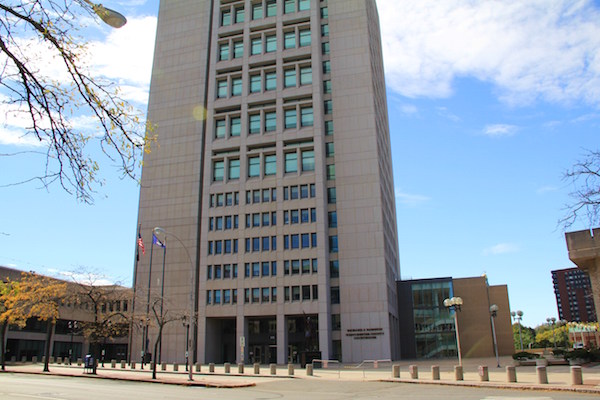 The long awaited decision by the court on the Article 78 proceeding filed in January 2017 by the Scarsdale Committee for Fair Assessments is in: Judge Bruce Tolbert of the Supreme Court of the State of New York denied the Article 78 in its entirety and granted the motion to dismiss.
The Article 78 asked the court to annul, void and rescind the 2016 tax assessment roll for Scarsdale and roll back valuations to 2015 assessments. If the Village failed to roll back the assessments, they asked that the petitioners who would pay more taxes on the 2016 roll than the 2015 roll be refunded the difference.
In April 2017 another group of Scarsdale residents filed a motion to intervene to "correct the false record put forth by the Committee and make clear that "all other taxpayers in the Town/Village of Scarsdale" do not agree that the Committee represents their interests." In fact, the motion says that the intervenors "Object to the Village wasting its time and money defending the Article 78" and also "Object to the prospect of Scarsdale's tax assessment procedure being dictated by a judicial monitor rather than proceeding under the established municipal and state regulatory procedures and administrative remedies that govern residential property tax assessments."
Kevin Reed, one of the attorneys who filed the motion to intervene said, "Our clients filed their motion to intervene in the Article 78 proceeding to make clear to the Court that the self-appointed Scarsdale Committee for Fair Assessments does not represent all Scarsdale taxpayers. If the motion is granted, our clients will advocate to the Court that that the Article 78 proceeding is without merit, that a rollback of the 2016 assessment would cause the Village more harm than good, and that grievances with the results of the 2016 assessment should be pursued on an individual basis through the administrative and judicial mechanisms provided by New York State law."
In the decision dated 1/5/2018, the court rejected the Committee's Article 78 petition on every front. Most importantly, the court dismissed the Committee's central argument—that the Ryan Revaluation was fundamentally flawed and unfair—holding that the challenge to the Ryan Revaluation was "false[]" and based only on a "vague argument" that amounted to an "idea that 'we liked the first one better.'" The decision says, "There is a lack of substance and empirical data by what is presented by the movant in this matter. Clearly, there is a need of sound theory and objective data which is necessary to overcome the presumption regarding the validity of the challenged assessment."
The court found that the committee lacked standing to plead as they are not "a person or a corporation who is a taxpayer." The decision says, "this formed committee, the Scarsdale Committee for Fair Assessments, is not a property owner in its own right, nor is it an incorporated entity."
The court also noted that a full-scale roll-back to the Tyler Revaluation would cause "chaos" and "disrupt[ion]" to the Village. The Committee's Equal Protection claim was rejected for the simple reason that "all of the residents of Scarsdale were treated the same" as they were all subject to the same, valid revaluation.
At a more basic level, the court questioned why the Committee chose to proceed through an Article 78 proceeding rather than individual grievances, as many individual Scarsdale residents do every year. This point was reinforced by the intervenors who volunteered to participate in the action on the side of the Village. The court noted that some of the intervenors "saw a raise in their real estate taxes with the 2016 assessment," and "some have sought Article 7 relief as well." The court observed that this stood in contrast to the Committee, whose members could have sought individual relief but instead chose to seek a full-scale roll-back, which was "clearly against any public policy agenda of any municipality including Scarsdale."
Commenting on the dismissal, Scarsdale Village Attorney Wayne Essanason said, "The decision speaks for itself."
You can read the entire decision here:
The Committee has 30 days to choose to appeal this decision.
Add a comment
Village of Scarsdale Will Not Accept Prepayment of Real Estate Taxes for 2018
Details

Written by

Joanne Wallenstein

Hits: 5405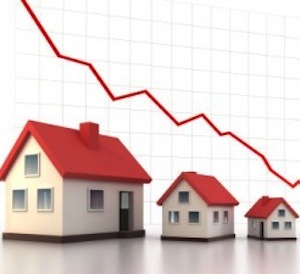 (December 24, 2017) The Village will not accept prepayment of 2018 property taxes - see above

With the new tax bill set to pass both the House of Representatives and Senate this week, many in Scarsdale are scrambling to do whatever they can to shelter themselves from an onerous new provision in the bill that prevents the deduction of state, local and more than $10,000 in real estate taxes. With the average Scarsdale homeowner paying $30,000 a year in real estate taxes, many wondered if they could pay their 2018 property taxes early and deduct them from their 2017 tax return.

According the New York Times, prepayment of real estate taxes is permitted in some municipalities in New York State. The article says, "While the writers of the final bill had the opportunity to prohibit prepayment of local property taxes, they did not do so. So if you can save money on your taxes overall by paying your property taxes this year, when the $10,000 cap is not yet in effect, you should seriously consider it. But before you start lining the money up, check with your local taxing authority about whether it allows prepayment — and how much you can actually pay in advance. There are different rules in different jurisdictions."
Many called Scarsdale Village Hall to find out how to make their payments, but have been distressed to learn that Scarsdale will only return your check. Why?
Village Treasurer Mary Lou McClure says, "We cannot accept checks without an adopted budget, the related tax warrant and a tax roll. If someone were to send a check to the Village, we would need to return it to the maker of the check without cashing it because we have nowhere to apply the payment. We cannot accept deposits against a future receivable. Other communities may have fiscal years beginning January 1 and/or have the second half school tax due in January. In both cases, a budget, warrant, and tax roll would have been delivered to the tax collecting officer. Generally those communities are cities and towns which have different fiscal years than a village. The Village has researched the warrant issues and consulted with, among other parties, the New York state Comptroller's Office, NYCOM, the NYS GFOA, the County Finance Commissioner, the County Tax Commissioner and other legal sources." Read a full explanation from the Village here.

Commenting on the policy, one reader wrote, "Well, I just found out that Scarsdale is not willing to accept prepayment! I am outraged as I would think many will be."
Another said, "Having spoken to my tax advisor, it appears that if I proactively sent Scarsdale a check (say for 90% of last years taxes), there is actually nothing in law that would specifically prohibit Scarsdale from cashing that check. Scarsdale's systems might not be able to handle that, but this could easily be solved, for example, by recording my payment in a spreadsheet. I am hoping someone can be very specific about why Scarsdale could not legally cash a check that I proactively sent to it."
Other readers noted that the Town of Southampton, which is the taxing authority for many villages on the East End of Long Island, is accepting the earlier payments. In fact, they normally bill for the following year in December and require payment by January 31, 2018. Readers say that these prepayments will be deductible from their 2017 return.
The New York Times estimates that Westchester County residents are among 12 national counties that take the highest SALT deductions, with 47% of residents taking an average deduction of $34,300. With the loss of SALT and the deduction of a good portion of real estate taxes, many Scarsdale residents will clearly be worse off in 2018 than they were this year.
Add a comment
Assemblywoman Amy Paulin to Introduce Bills to Alleviate Tax Crunch
Details

Written by

Joanne Wallenstein

Hits: 2057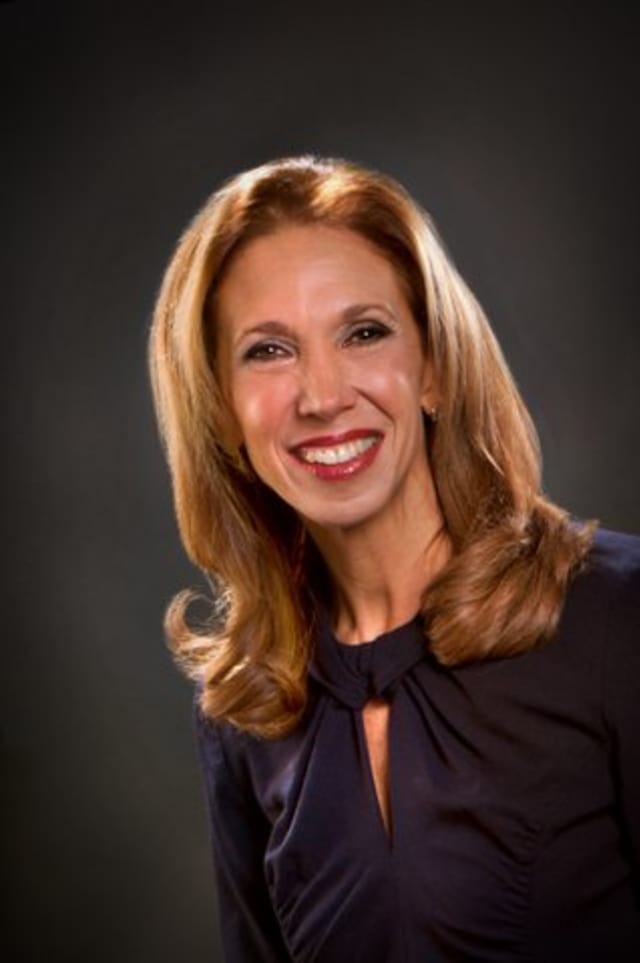 Assemblywoman Amy Paulin (D-88) will soon introduce a package of bills aimed at helping mitigate the harm that the new federal tax laws will cause for many New Yorkers.

The provision to cap the amount of the state and local tax deduction at $10,000 disproportionately affects residents in areas of the state with high property taxes, like Westchester– which has the highest property taxes in the nation. These residents will now face an increase in federal and possibly state income taxes on top of those steep property tax bills. According to ATTOM data solutions, 73 percent of Westchester homeowners pay more than $10,000 in property taxes.
The first bill, which Paulin announced two weeks ago, would allow New York residents to itemize their New York State tax return even if they do not itemize their federal returns. The categories of itemized deductions used at the federal level are also used for the New York State personal income tax.
According to a July 2017 report from The Office of the State Comptroller, without legislation to change the State tax law, eliminating deductions at the federal level would eliminate them at the state level and potentially increase taxpayers' state income-tax burden. This legislation would ensure that taxpayers will still be able to itemize on their New York return, preventing them from facing a higher New York tax bill.
The second bill, would establish a two-pronged approach. The first portion of Paulin's new legislation would establish a dollar-for dollar state income tax credit for charitable donations made to foundations that support state-funded institutions, such as the State University of New York.
The second portion of Paulin's legislation would allow a taxpayer to receive a credit on their property or school taxes for donations made to local foundations working alongside school districts and municipalities. Some examples of these types of foundations that already exist are The Pelham Education Fund or the Scarsdale Schools Education Foundation.
Since charitable gifts remain deductible on federal taxes, taxpayers would be able to receive a federal deduction to help offset the loss of the state and local tax deduction.
"We must do everything we can to lessen the damage that the new federal tax law will cause for so many New Yorkers," Paulin said. "I have fielded dozens of calls from constituents about the new tax law and many people are considering moving, because the cost to stay here will be too high. We cannot allow that to happen.
This legislation would enable taxpayers to make up for some of the losses they will experience under the disastrous federal tax law, while maintaining the revenue that the State and local school districts receive."
Add a comment
Is It Time for an Insurance Review?
Details

Written by

Joanne Wallenstein

Hits: 1122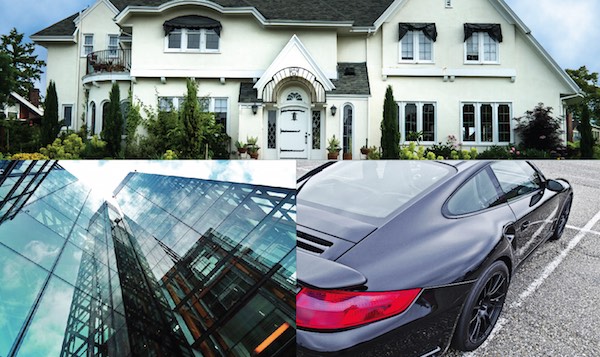 (This is sponsored content from Advocate Brokerage of Scarsdale)
Another year is coming to an end and as your thoughts shift toward celebrating the holidays, winding down the year and making plans for 2018 to be a year filled with success, we wanted to share this:

The more your insurance agent knows about their clients, the better they can serve you.

The reason – aside from getting to know some really great people – is that the more we know about your life and the things you value most, the more we are able to educate you on the best choice for your insurance portfolio.

We love to take the time to educate each client we serve but we need to know about some of the new and exciting things happening in your life. For example...are you traveling more frequently? Did you get married this year? Have a baby? If you are already parents, has your child gotten their driver's license or gone off to college? Are you ready to up or downsize your home? Did you move? Have you purchased any fun toys such as a boat or snowmobile? Did your business grow?

So give us a hand and let us know about the events that occurred during 2017. Some could have an effect on your insurance. Below is a list of questions related to your home, auto and business insurance that are designed to start a conversation. If after reading them you feel prompted, please, give us a call.

If you own a car, tell us about any changes to the cars or drivers in your home. If you purchased a new vehicle, got in an accident or added a driver to your policy, you have already notified us and we have worked out the details. There are however other factors that can affect your automobile policy such as:

• A teenager is coming of age and learning to drive for the first time.
• Your teen driver has a GPA of 3.0 or above.
• A child who now owns their own vehicle and purchased their own insurance policy.
• A child who went away to college.
• You sold an automobile to a family member.
• Someone in your family took a defensive driving course.

If you own a home, tell us about any changes to your home (or homes). Even if the changes seem minor to you, they can still have an effect on your homeowners policy. Here is a list of questions to get you thinking:

• Is someone in your home traveling more frequently?
• Did you add a Central Station Fire/Burglar Alarm?
• What about a Whole House Water Leak Detection System?
• Has your property value increased or decreased dramatically?
• Have you done any home renovations?
• Did you add pieces to your jewelry, art or wine collections?
Advocate Brokerage Pro Tip:

If your 2018 plans include the purchase or renovation of a residence, get us involved during the planning stages. We have extensive experience with the things that can go wrong. Often, they are things that would never occur to you. Tragedies such as a total house fire or water leak that causes major damage can be prevented with a bit of planning. For this reason it might be a good idea to get us involved early and take the necessary steps to protect your investment.

If you own a business, tell us about the ways your business has expanded, grown or changed. Advocate wants to help our commercial customers understand their risks and do what we can to protect the business they have worked hard to build. Please reach out to us if any of the following things have taken place in 2017:

• You've had a successful year and significant increases in sales and income.
• Your business has expanded or added a new location.
• You've done renovations to your property.
• You have purchased new equipment.
• You have hired new employees.
• You have experienced a data breach, have any reason to believe a cyber breach is possible or you have not yet discussed the potential of cyber risks in your business with an Insurance Specialist.

Remember that the more we know the better service we are able to provide. If you are new to Advocate Brokerage or if you do not currently do any business with us, let the Insurance Specialists at Advocate Brokerage do a no obligation review of your insurance....the results may surprise you.

On behalf of the entire staff at Advocate Brokerage, we hope you enjoy a very happy and healthy holiday season and we send best wishes for a successful 2018.
Advocate Brokerage Corp, 820 Scarsdale Avenue, Scarsdadle. Call us at (914) 723-7100, email us at info@advocatebrokerage.com, or visit www.advocatebrokerage.com.
Add a comment