Annual Scarsdale Library Book Sale Kicks off September 8
Details

Written by

Joanne Wallenstein

Hits: 1177
Volunteers are busy sorting and organizing thousands of donated books for the Friends of the Scarsdale Library Annual Book Sale that begins Friday, September 8, with a Friends' Preview and continues through Sunday, September 17. Buyers should stock up this year as the sale will be on hiatus for a couple of years during the planned renovation and upgrading of the library. The Friends will stop accepting donations this Friday, August 25.
Current and out-of-print books, including bestsellers, classics, biographies, fiction, parenting, cooking, art, graphic novels, humor, travel, self-help, drama, religion, philosophy, poetry, history, political science, and business will be available. There is also a large selection of children's books, DVDs, CDs, LPs, audiobooks and sheet music. A special attraction is the large category of highly collectible books, rare books, limited and first editions as well as autographed copies. Proceeds from the sale help fund library programs and key services.
The opening evening Friends' Preview on September 8 from 6 to 9 p.m. is open to members of the Friends. New members may join at the door for $25. Only cash and checks are accepted for the sale, no credit cards.
As the sale progresses, the price of books is reduced. The schedule is:


Regular Sale - Saturday, Sept. 9, from 9 a.m. to 4:30 p.m. and Sunday, Sept. 10, Monday, Sept 11, and Tuesday, Sept 12, from 11 a.m. to 8 p.m.
Half-Price Sale – Wednesday, Sept. 13, from 11 a.m. to 8 p.m.; Thursday, Sept. 14, 11 a.m. to 5 p.m. and Friday, Sept. 15, 11 a.m. to 4:30 p.m.
Blow-Out Sale – Saturday, Sept. 16, 9 a.m. to 4:30 p.m. and Sunday, Sept. 17, 11 a.m. to 4 p.m.
The Scarsdale Library is located at 54 Olmsted Road, corner Route 22, Scarsdale. For additional information goes to scarsdalelibrary.org/friends.
Add a comment
Fallen Leaves: Don't Leave Them in the Street
Details

Written by

Joanne Wallenstein

Hits: 1546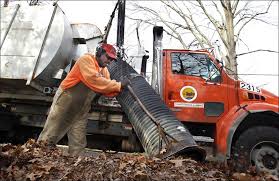 Did you know that Scarsdale Village code prohibits leaf piles in the street? Why? Because leaf piles can cause a multitude of problems – blocking walkways and fire hydrants, becoming a slippery hazard to pedestrians and drivers, creating visual obstructions and clogging storm drains and catch basins.
That's why village code requires that leaf piles should be placed on the grass, near the edge of the curb –and not in the street.
However, this has proven to be difficult to enforce. Gardeners often blow leaves onto the street, onto neighboring properties, onto traffic islands and into the public right of way. Should the village get tougher about enforcing the rules?
That was the subject of a meeting of the Municipal Services Committee of the Scarsdale Village government on August 8, 2017. Public Works Superintendent Benny Salanitro explained that during leaf season, which runs from mid-October to late December, staff from the Highway Department vacuums leaves, and on average does seven pick-ups per location per season.
If twigs, branches or grass clippings are mixed into the leaf piles, they cannot be vacuumed and may damage the vacuum equipment. As an alternative leaves can be put into biodegradable bags which will be collected by the Village.
The Village currently takes several measures to inform residents and landscapers about proper leaf disposal, mailing a flyer of "Do's and Don'ts" to the 408 contractors that are known to work in Scarsdale. In addition the flyer is posted in the newspaper, on the village website and on cable television. If police notice leaf piles in the streets they too assist with enforcement of the rules.
To those who don't comply, warning notices are distributed to homes where leaves are present in the roadway, usually about 300 per year. However, no legal summons have been issued.
At the meeting the Trustees discussed the possibility of stepping up enforcement. Should the Public Works department create "door knockers" to be placed at homes that abuse the policy – or should legal summons be issued to residents and landscapers who pile leaves in the streets? At the conclusion of the meeting, Trustees agreed to ask Village Staff to recommend ways to step up enforcement and reduce the dangers of leaves being piled in the street.
And what has come of the many discussions of mulching in place, i.e. mowing over fallen leaves and leaving the remains on the lawn? For now that discussion and the move to eliminate leaf vacuuming by the Village seems to be on hold. The Cornell Waste Management Institute is currently doing a study to assess the effect of mulch mowing on the tick populations on lawns. The initial study showed no increased incidence of ticks on mulch-mowed lawns. The NYS Department of Health advises that lawns be kept mowed to create a "tick-free zone around your home."
How can you help? Rake your leaves to the edge of the lawn and ask your gardener to do the same. If not, you may receive an unpleasant notice from the Highway Department!
Add a comment
Party in a Park in Scarsdale Village
Details

Written by

Alec Carrol

Hits: 1191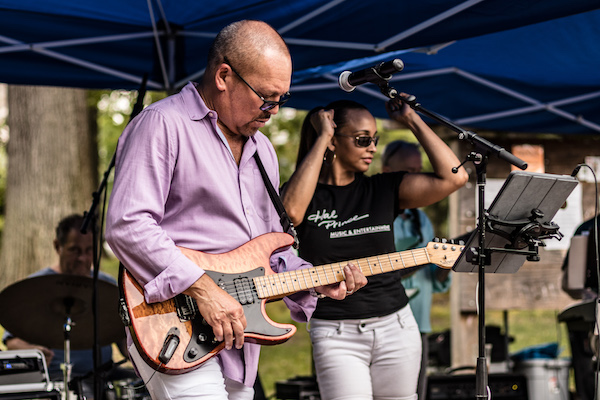 At Scarsdale Village's July Party in the Park on Friday, July 28th, good music, good weather, and good feelings abounded. With the Jay Prince Band from Hal Prince Music and Entertainment set up in Chase Park, many families with young children came to celebrate summer and enjoy the warm evening. In addition to the Jay Prince Band, a group of clowns with lots of balloons and face paint came, and soon lots of little kids ran around looking like tigers, clowns, and superheroes with lots of balloon swords and animals in hand.
As the band played classic songs from artists like Stevie Wonder as well as more current music, the ice cream truck made an appearance to provide everyone with some delicious ice cream and milkshakes. When twilight started to set in around 7:30, the clowns did a magic show that kept many kids seated and staring for the duration, and then before the evening was over, the Jay Prince Band invited everybody to come to the center of the park and dance for one last song.
While lots of young families did come to the event, one resident said she would like to see more publicity about free events like this one from the Village to really give attendance a boost.
For more information summer events in Scarsdale, go to http://www.scarsdale.com/DocumentCenter/View/409.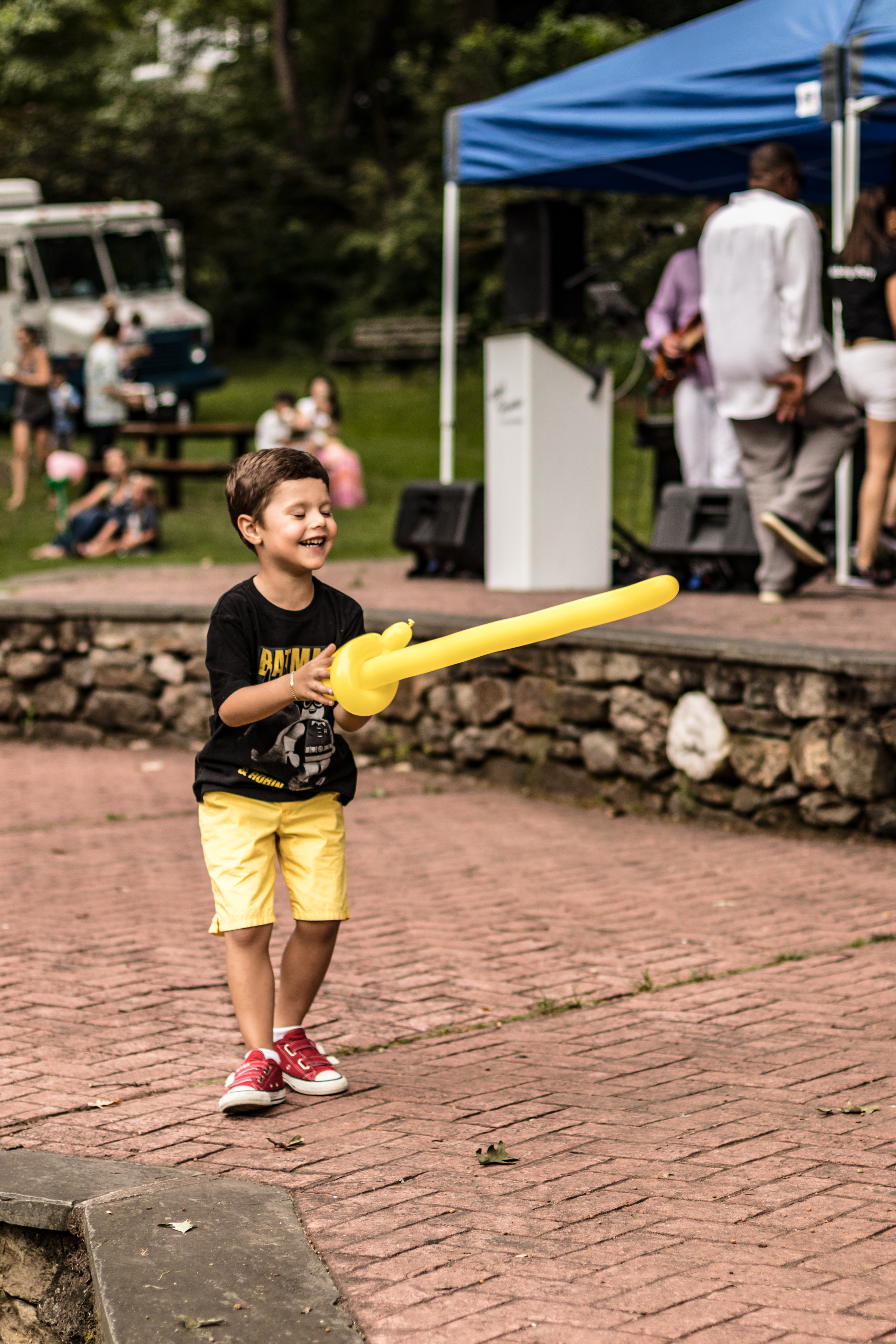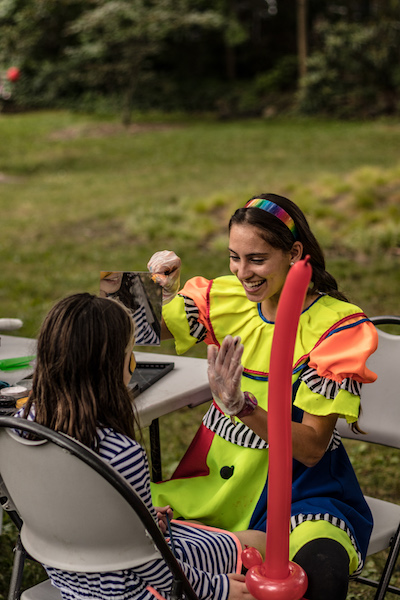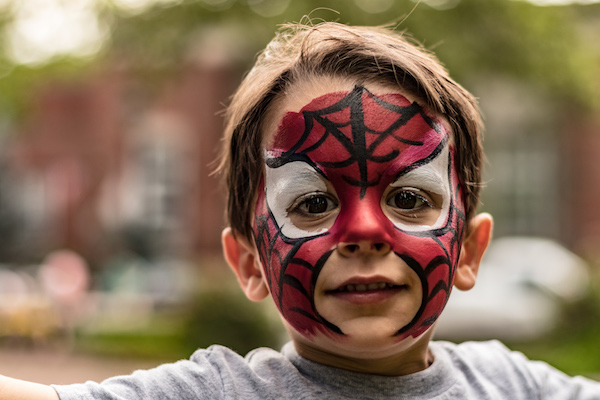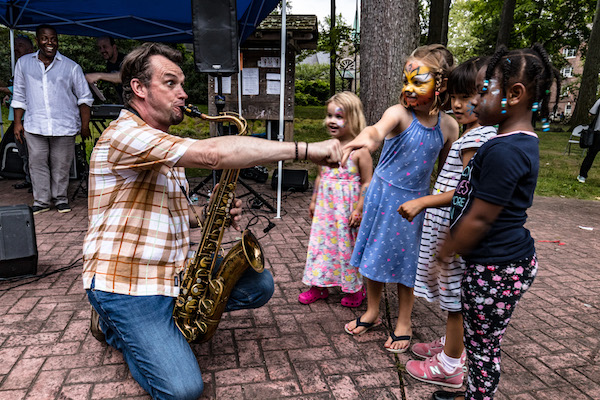 Add a comment
Scarsdale's Food Scrap Recyclying Program Featured on News 12 Westchester
Details

Written by

Joanne Wallenstein

Hits: 1830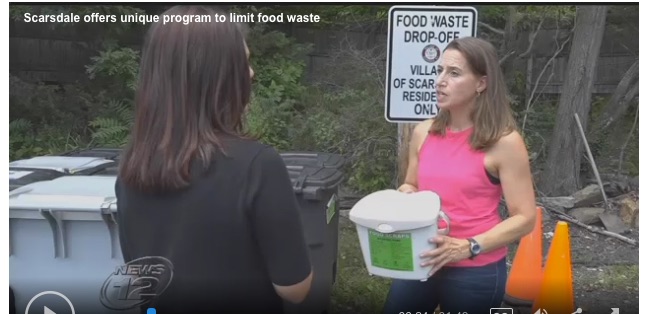 Scarsdale's own Michelle Sterling, Ron Schulhof and Mayor Dan Hochvert were featured on NEWS 12 Westchester last week, discussing the Village's food scrap recycling program which has already recycled 67,000 pounds of food scraps this year. As food scraps make up 30% of residential waste, this new program has also served to lighten the load for trash pick-up.
Participating residents purchase a counter top starter kit that is used to collect food scraps. Usually about once a week, they bring their scraps to the Scarsdale recycling center where it is collected, transported and then turned into compost.
The program has already become a model for other communities: Similar programs have been launched in Bedford and Mamaroneck and Larchmont, Greenburgh and New Castle will start their own programs in the fall.
See how you can get started here:
Add a comment
Hold the Bagels and More Retail News
Details

Written by

Joanne Wallenstein

Hits: 2968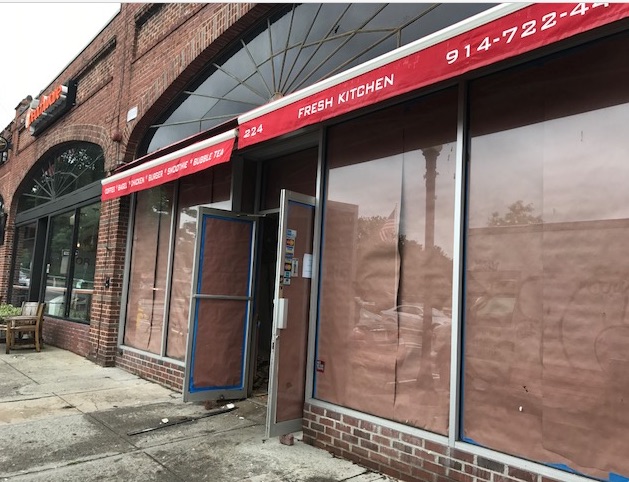 Bagels and More in Hartsdale is closed.... but just for two weeks while they repair the shop. I saw their windows covered in paper and hoards of workmen at the site and feared the worst. But fortunately it looks like they are doing some infrastructure work and promise to re-open on Saturday August 5. They'll be back soon and in the meantime we can all lose a few pounds.
Over on Central Avenue, the former A&P is undergoing a major transformation from supermarket to super fitness center. They are soon to the be site of 24 Hour Fitness, a workout site that will offer fitness classes, individual training and enough equipment to accommodate many customers at one time. The building is 30,000 square feet and has ample parking.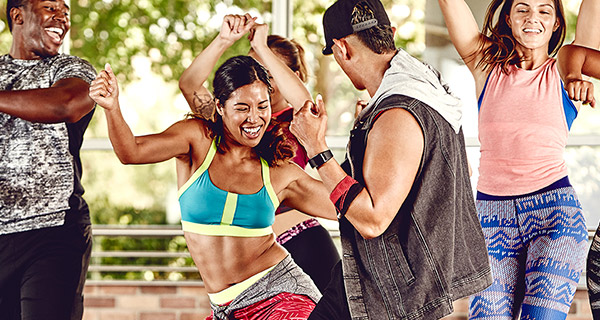 24 Hour Fitness is one of over 400 centers owned by the company that is headquartered in San Ramon, California. They already have locations in Yonkers and Nanuet that open early and close late in the evening to accommodate everyone's schedule. Check them out here:
On a happy note – it turns out that Sprainbrook Nursery, one of a vanishing breed of independent nurseries, never closed. They were exploring a deal to sell the property to become the site of a nursing home, but when that failed to come to fruition, they decided to remain in operation.
Sprainbrook Nursery has been owned by the Krautter family since 1944. Al Krautter, an Edgemont native told me that in his day, the Seely Place School went from K-10 grade and then Edgemont students went on to complete high school at Scarsdale High School. He was in the class of 1954 at SHS, the last graduating class before Edgemont built their own high school.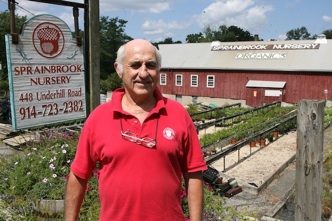 Back to Sprainbrook Nursery: The upper portion of the property – including the greenhouses survived a fire in September, 2015 and Krauter reports that they used the greenhouses to grow flowers and vegetables organically. They are now holding a sale where if you buy a dozen you get a dozen free.
Here's the deal:
Buy a flat of peat pots and get one flat free
Buy a dozen 4 ½" pots and get a dozen free.
Buy a hanging basket and get one free.
Sprainbrook is open Monday through Saturday from 8 to 5:30 pm and Sunday from 9 to 4:30.
Sprainbrook Nursery
448 Underhill Road
Scarsdale, NY 10583
(914) 723-2382
Add a comment