Former Scarsdale Fire Chief Named NYS Career Chief of the Year
Details

Written by

Joanne Wallenstein

Hits: 1488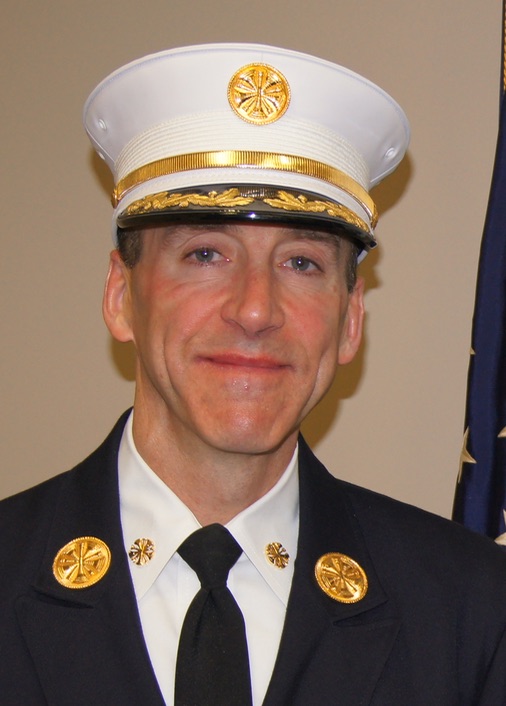 Former Scarsdale Fire Chief Thomas Cain, who served as Scarsdale's Fire Chief from 2005-2016 was named the 2017 recipient of its New York State Career Fire Chief of the Year Award. The award was presented during the General Session of the NYSAFC 111th Annual Conference & FIRE 2017 Expo on June 15, 2017, at the Turning Stone Resort in Verona, NY.
NYSAFC's Career Fire Chief of the Year Award honoree is selected for demonstrating exemplary leadership, innovation, professional development, integrity, service to the public, and contributions to the fire service. Cain is recognized for his commitment and service to his department, county, and members of the fire service throughout the state of New York.
Cain began his fire service career as an explorer with the Fairview Fire District in 1979. He served as a volunteer firefighter with Fairview from 1982 to 1984, when he became a professional firefighter with the Scarsdale Fire Department. During his tenure with Scarsdale, Cain served as a firefighter, captain, municipal training officer, tour commander, and chief of the department from 2005-2016.
A member of the New York State Association of Fire Chiefs since 2005, Cain served on the association's Paid Officers Committee before being elected to its board of directors in 2012. He served on the board until his retirement as chief in 2016. Cain was also a member of the Career Fire Chiefs of New York State, where he served as a board member and treasurer, the Westchester County Career Fire Chiefs Association, the National Fire Protection Association, and the International Association of Fire Chiefs, and also served as a nationally certified fire service instructor level II.
Cain successfully completed the Advanced Fire Service Administration Program in 2002, an intensive course for fire service leaders developed by the Federal Emergency Management Administration (FEMA) in cooperation with the United States Fire Administration. He earned a degree in fire service administration from the State University of New York/Empire State College.
While chief of the Scarsdale Fire Department, Cain's level of professionalism and dedication to his department and to the fire service of New York state was evident through his staunch advocacy for the advanced education and training of firefighters. This is exemplified through his strong support of efforts to obtain special operations training in Westchester County, as well as his active support of classroom and hands-on training programs delivered by NYSAFC throughout the Empire State for current and future fire service leaders.
To support our nation's fallen firefighters and their families, Cain was instrumental in launching and organizing NYSAFC's annual 9/11 Memorial Stair Climb. Stair climb events are held across the country to benefit the National Fallen Firefighters Foundation (NFFF). NYSAFC's first stair climb was held in 2015, and the event has continued to grow in the number of participants and funds raised in subsequent years.
For his dedication to the professional development and support of firefighters and fire chiefs on the local, state, and national level, NYSAFC proudly presents this award to Retired Chief Thomas M. Cain
Add a comment
Greenacres July 4th Celebration Winners
Details

Written by

Polly Klein

Hits: 1790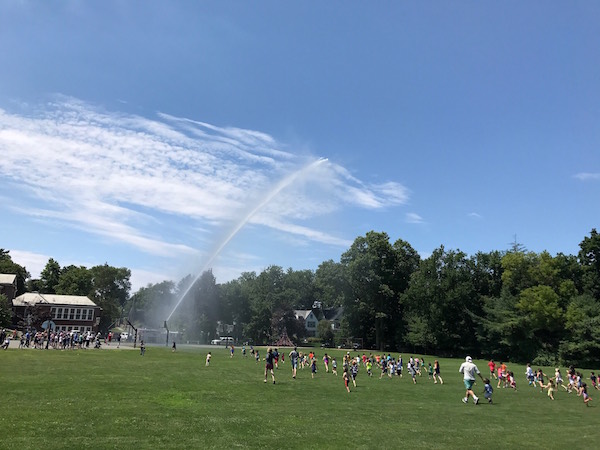 Kids of all ages enjoyed the fun games and sunshine at the Greenacres Neighborhood Association's July 4th celebration on the Greenacres field. The event kicked off with a breakfast complete with bagels, munchkins, and watermelon. Once the children's bellies were full, the games began! Sack races, 3 legged races, and spoon races were some of the kids' favorites of the day. Other games included candy hunts, foul shots, and running races. After the competitions, the kids cooled off and played in the fire truck hose spray. Everyone agreed that this event was a perfect way to celebrate the 4th of July!
Here are the winners of the races:
3 Legged Race
Parent/Child
1st - Halle Jakubowicz/ David Jakubowicz
2nd – Danny Cecil/ Rick Cecil
3rd – Jonah Bloomgarden/ Noah Bloomgarden
Pre School
1st - Isabella Rabinovich/ Anna Rabinovich
2nd - Luca Corriggio/ Jocelyn Corriggio
3rd - Emily Deka/ Louisa Tse
K – 1st Grade
1st - Matthew Weiner/ Zachary Rublin
2nd – Rachel Schwartz/ Isabella Rabinovich
3rd - Whitney Rudsenske/ Alia Messenger
2nd – 3rd Grade
1st – Michael Cecil/ Pilou Lacoudre
Matthew Glassman
2nd - Rachel Kershner/Alison Snyder
3rd - Michelle Meiselman/ Isabella Tse
4th – 8th Grade
1st – Nicole Zhou/ Ashley Jakubowicz
2nd – Kayla Jakubowicz/ Halle Jakubowicz
Spoon Race
Pre-School
Winners: Samantha Willig, Luke Taylor, Owen Dubinsky, Abby Englander, Claire Zhai, Louisa Tse
K – 1st Grade
Round 1: 1st – Elle Taylor, Matthew Weiner
2nd - Ben Masry, Jocelyn Corriggio
Round 2: 1st – Isabella Rabinovich, Abby Nadborny
2nd – Ryan Englander
Round 3: 1st – Leonardo Zhou, Rachel Schwartz, Max Krupkin
2nd – 3rd Grade
Round 1: 1st – Rachel Kershner, Michelle Meiselman
2nd – Ryan Dedianous, David Gussman
3rd – Pilou Lacoudre
Round 2: 1st – Ozan Kopelman, Matthew Zoland
2nd – Lauren Zoland, Isabella Tse
3rd – Rachel Kershner
Round 3: 1st – Charlene Dong, Matthew Glassman
2nd – Kevin Dong
Round 4: 1st – Spencer Hellman
2nd – Natalie Diaz, Isabelle Hellman
4th – 8th Grade
Round1:1st – Danny Cecil
2nd – Leo Huynh
Round 2: 1st –Adam Englander
2nd – Marie Lacoudre
3rd – Alice Delalonde
Teen – Adult
1st – Lisa /Thurman
Sack Race
Pre School
Winners: Vivian Ehmer, Emily Deka, Nathan Chen
K- 1st Grade
Round 1: 1st – Jasmine Davis
2nd- Isabella Rabinovich
3rd – Whitney Rudsenke
Round 2: 1st - Alex Huynh
2nd – Luke Taylor
3rd – Isabella Rabinovich
Round 3: 1st – Jocelyn Corriggio
2nd – Nash Cohen
3rd – Jasmine Davis
Round 4: 1st – Elle Taylor
2nd – Abby Nadborny
Round 5: 1st – Zachary Rublin
2nd – Alia Messenger, Charlotte Kaplan (tie)
2nd – 3rd Grade
Round 1: 1st – Spencer Hellman
2nd - Alison Snyder
3rd –Matthew Glassman, Sophia Corriggio (tie)
Round 2: 1st – Michael Cecil
2nd - Isabelle Hellman
3rd –Pilou Lacoudre
4th – 8th Grade
1st – Danny Cecil
DASH
Pre School
Round 1: 1st – Luca Strecke
2nd – Elena Strecke
3rd – Laila Rahmani
Round 2: 1st – Vivian Ehmer
2nd – Jonah Bloomgarden
3rd – Owen Dubinsky
K – 1st Grade
Round 1: 1st – Leonardo Zhou
2nd – Jasmine Davis
3rd – Ben Masry
Round 2: 1st – Jonah Bloomgarden, Annabel Lin (tie)
2nd – Mila Lundy, Julia Galeon (tie)
3rd – Saira Rahmani
Round 3: 1st – Jasmine Davis
2nd – Jackson Jones
3rd - Nash Cohen
Round 4: 1st – Zachary Rublin
2nd- Matthew Weiner
3rd – Annabel Lin
2nd – 3rd Grade
Round 1: 1st – David Gussman
2nd – Pilou Lacoudre
3rd – Michael Cecil
Round 2: 1st – Rachel Kershner
2nd – Sophia Corriggio
4th – 8th Grade
1st – Matthew Zoland
2nd – Nicole Zhou
3rd – Halle Jakubowicz
Teen – Adult
1st – Avi Masry
2nd – Justin Davis
FOUL SHOTS
2ND – 3RD Grade
1st – Leo Chavis
2nd – Matthew Weiner
3rd – Ryan Dedianous, Matthew Zoland (tie)
4th – 8th Grade
1st – Layden Kennedy
2nd – Leo Huynh
3rd – Tony Zhang
Adult – Teen
1st - Danny Glantz
2nd – Shep Weiner
3rd – Mike Kopelman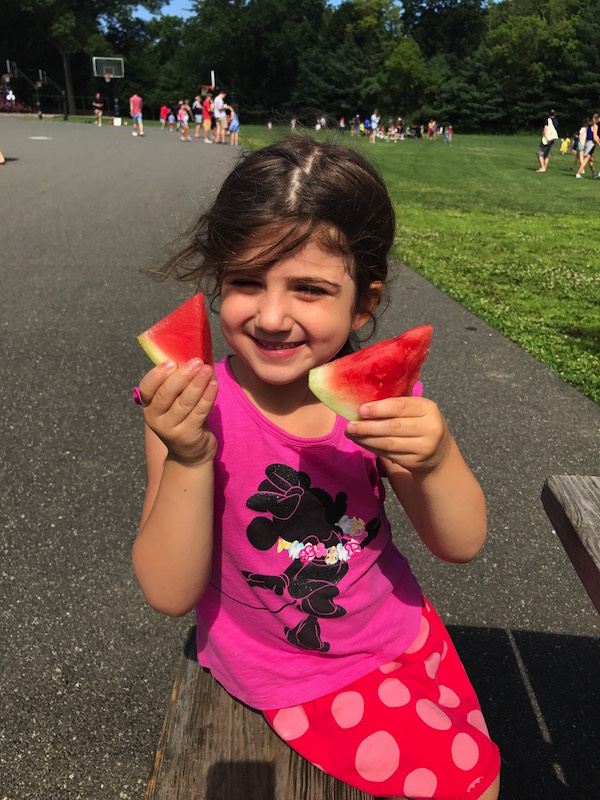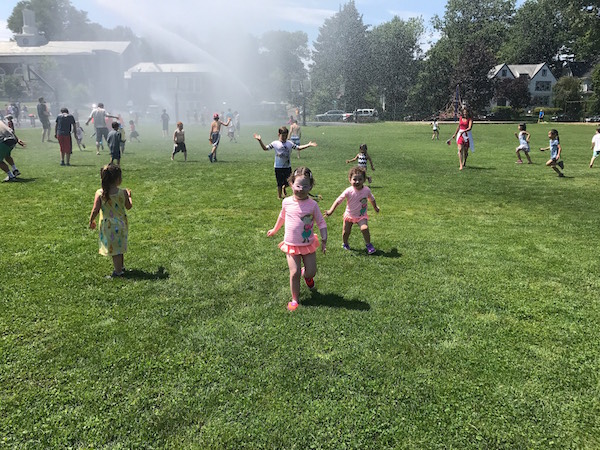 Add a comment
Inca Gaucho: A Culinary Journey Through Peru and Argentina
Details

Written by

Judie Dweck

Hits: 3060
Peru and Argentina were very exciting vacation spots for me in the 1970s. Most recently, I had the pleasure of revisiting South America via White Plains at the new Inca Gaucho Restaurant, where many traditional culinary treasures were brought to life again. Inca Gaucho Restaurant is owned by partners Luis Zarate and Edgar Lopez. If the restaurant name is familiar, they were involved in the longtime Inca Gaucho Restaurant in Portchester. Their White Plains venue seats about 70 guests. Zarate indicated that the best part of his culinary involvement is interacting with guests and seeing happy people dining. "It gives me great pleasure to see people smile when they complete a meal with us. In the future we hope to expand so people become familiar with our cuisine."

The black leather menus have inserts of colorful woven fabric native of Peru. The restaurant's décor is colorful, with paintings and artifacts from Peru. Authentic Peruvian ponchos grace the walls, as well. In addition to the dining rooms, there is a bar and lounge area.

The menu embraces the immense diversity of the Peruvian repertoire from its Spanish influence to the indigenous style of the Inca culture, and dishes from the immigrant groups that make Peru their home.

Heading the kitchen is the lovely and talented Chef Angela Vildoso. She attended culinary school in Peru, taught there, and worked in many restaurants. She has been in New York for a year and a half. "My goal is for Peruvian dishes to be known all over our country. My happiness comes when people compliment my dishes. I make everything with love, and our guests fall in love with the food."

Luis Zarate and his cousin, Hugo Yanez, guided me through the menu. Appearing on the table was a bowl of roasted large corn kernels and a green sauce, prepared with milk, cilantro, and pepper, not for the faint of heart. It was a wake-up-your-appetite starter. The appetizer selections were numerous, both familiar and new to me. In a country where there are about 48 varieties of potato, we enjoyed a plate of sliced potatoes with a variety of sauces, classic huancaina, red pepper and basil varieties. The mild potato slices took on the spicy flavors of the sauces. Cold mashed potatoes may not sound appealing, but when they are the base of causa rellena they become a very special celebratory dish. The potatoes are infused with key lime juice and yellow pepper, layered with chunks of chicken and shaped into a mold. Garnished with greens, olives and hard boiled egg they are a delight to the eye as well as the taste. I was excited to sample a quartet of ceviches. Slivers of red onion, sliced red pepper mingled with the citrus marinated fish loved the olive sauce, the spicy yellow sauce and red pepper varieties. They were traditionally served with a slice of large kernel corn on the cob and sweet and yellow potatoes. New to me was an appetizer of choritos a la chalaca. Fresh large mussels were topped with a tangy tomato and onion salsa and returned to the shell. They were light and perfect on a warm day. Slurping them, as you would an oyster, they were a true delight.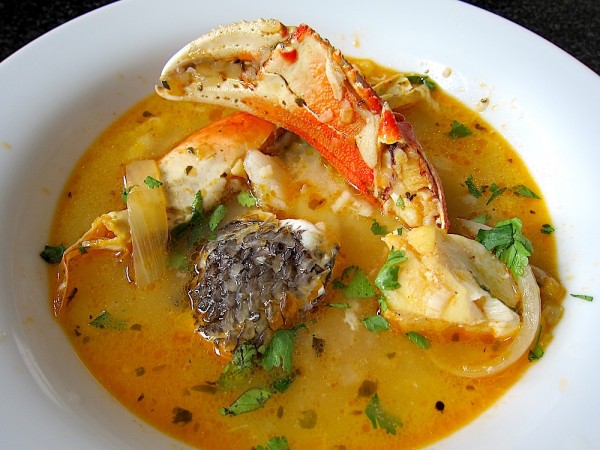 For my next appetizer, I was brought back to the street corners of Lima, where I remember feasting on anticuchos de Corazon. At Inca Gaucho I savored these grilled skewers with beef, chicken and shrimp, rather than with the traditional beef hearts. They were beautifully marinated and traditionally served with corn on the cob , potato segments and a very hot sauce. One could easily make a meal of several appetizers at Inca Gaucho. We have yet to try, empanadas, tiradito, a Peruvian style sashimi, and matambre, an Argentine beef stuffed pinwheel. If a bowl of soup is your desire, there are several to choose from. We just loved the parahuela, a seafood meal in a bowl. This seafood lovers dream included, fish, calamari, shrimp, crab legs, clams and mussels swimming in a rich herb infused seafood broth. Cumin, cilantro, ginger and lime juice added a superior flavor to this hearty large entrée sized bowl of soup. It was a Peruvian answer to bouillabaisse.

We moved onto entrees. We enjoyed a classic Peruvian sautéed dish which was offered in many varieties. Our lomo saltado consisted of tender slices of steak, tossed with sautéed tomatoes and onion. This was set atop, you guessed it, fried potatoes. A mound of rice shared the plate for an excellent entrée. Like every dish at Inca Gaucho, the portions are very generous. In honor of the restaurant's name, we clearly enjoyed many Peruvian dishes, some of which are influenced by other cultures such as pasta or tallarini from their Italian population and chaufa, fried rice, from there Asian population. In reverence to the cuisine of Argentina, there is a large selection of grilled dishes.Parrillada Gaucho, a combination of grilled foods and churrasco gaucho, sirloin steak are among the grilled offerings. With such an extensive menu, It amazes me that the kitchen can handle it so well.

We saved a bit of room for desserts, all of which are homemade. A glass of sweet classic chichi morada accompanied our alfajoes. These cookie wafer are filled with dulce de leche and dusted with powdered sugar. Just perfect to end our meal. We also sampled some of Chef Angela's homemade ice creams of lucuma, a native fruit, chiramoya and passion fruit. Nicely presented in parfait glasses and topped with whipped cream they were refreshing. I will return to try the picarones, mazamorra morada, a purple corn pudding and arroz con leche.

It will take many visits to sample the interesting dishes at Inca Gaucho Restaurant, where it is exciting to indulge in yet another cuisine, served in a warm and friendly atmosphere. Try it soon!

Inca Gaucho Restaurant
6 Quarropas Street
White Plains
(914) 607 7962

Recipe: Causa Rellena [Serves 4-6 Appetizers]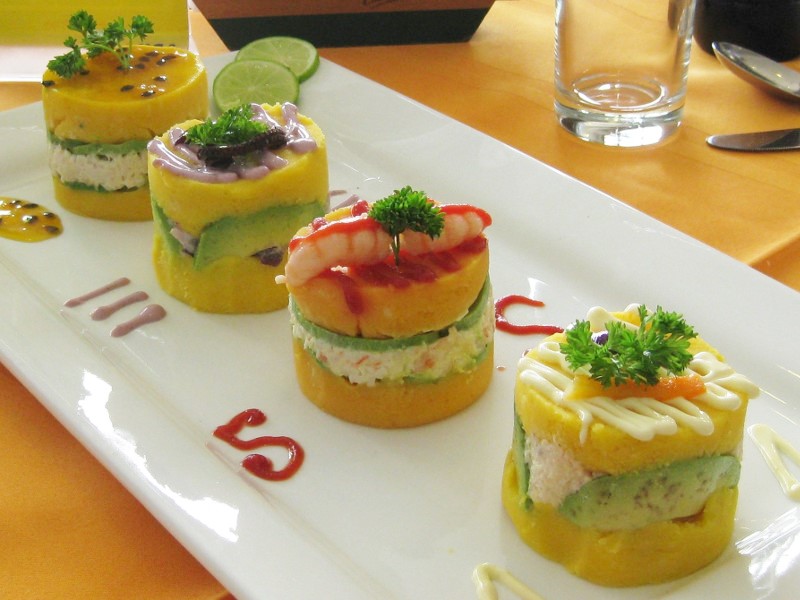 2 pounds Yukon Gold Potatoes
½ cup oil
¼ cup lime or lemon juice
2-3 Tbsps. aji Amarillo chili paste*
Salt and pepper to taste
2 cups diced chicken breast
2-3 hard boiled eggs sliced
6-8 pitted black olives
• Available at Latin markets
Put potatoes in a large pot of cold salted water. Bring to a boil. Cook until tender throughout. Rain and set aside to cool. When cool enough to handle, peel them. Put them through a ricer or mash until smooth. Stir in the oil, pepper paste, salt and pepper and lime or lemon juice. Line a casserole dish with plastic wrap and press it down evenly. Spread half of the potato mixture at the bottom of the dish and smooth it out. Spread the chicken over the potatoes evenly. Spread the remaining potatoes evenly over the filling. Press down gently. Cover it and chill it thoroughly. Remove from refrigerator and discard the plastic on top. Lay your serving platter, upside down over the casserole. With both hands flip the entire dish over so the causa is on the serving plate. Peel off the remaining plastic. Garnish with eggs and olives. Cut into portions and serve.
Add a comment
July 4th Celebrations in Arthur Manor and Greenacres
Details

Written by

Joanne Wallenstein

Hits: 1704
Two neighborhood associations are inviting residents to July 4th celebrations and also looking for volunteers:
The Arthur Manor Neighborhood Association will hold its 89th Annual July 4th parade and celebration on Tuesday, July 4th. The lineup for the parade will begin at 9:15 am at the corner of Bell and Sprague and the parade will start promptly at 9:45 am. Children interested in participating in the parade can dress in patriotic costume or decorate their bicycles, tricycles, wagons or strollers. The celebration continues at Davis Park with a brief ceremony, field games and refreshments. Who will win the annual egg toss this year? Anyone interested in volunteering or contributing baked goods please contact Margaret Marcus at 723-0870 or peggylou99@aol.com or Matt Martin at 723-1455 or matthew.martin@pattoneakins.com.
The Greenacres Neighborhood Association invites neighbors to their 2017 July 4th celebration at Greenacres School field on Tuesday, July 4 from 9am– noon.
There will be:
Bagels 'n Cream Cheese/ Munchkins / Watermelon / Lemonade / Coffee
Spoon Race / 3-Legged Sack Race / Dash / Foul Shots
Candy Hunt / Fire Truck Super Soaker
The schedule is as follows:
9 a.m. Breakfast with friends and neighbors
9:30 a.m. Games begin! Preschoolers / Kids / Teens / Adults

11:15 Patriotic Program! Fire truck hose spray! (Kids, bring your bathing suits!)
To volunteer, contact Hill Tse: hill_tse@hotmail.com. Check the schedule at greenacres10583.com.
Here is the complete schedule of events: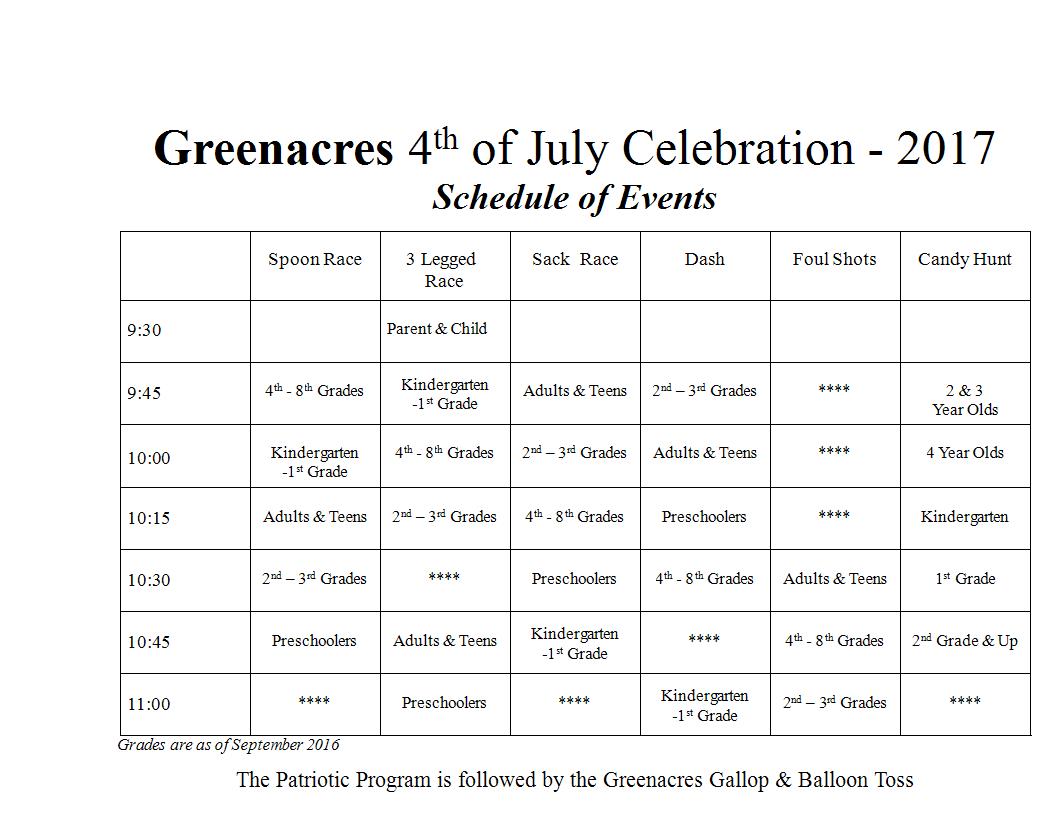 Add a comment
SVAC Performs Emergency Drill
Details

Hits: 1843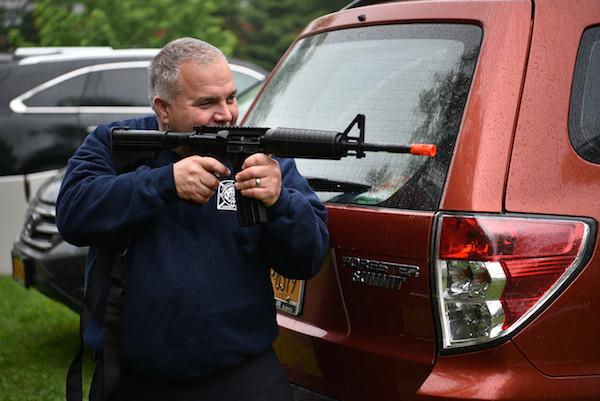 Tragedy from gun violence is making headlines daily. Members of the Scarsdale Volunteer Ambulance Corps (SVAC) sought to make sure that should Scarsdale ever be in danger, they were best equipped to handle it. From Friday, June 2nd to Sunday, June 4th, SVAC ran a Tactical Emergency Casualty Care (TACC) exercise using a training program from the National Association of Emergency Medical Technicians (NAEMT). The program was designed to teach volunteers how to minimize casualties and protect others in an "Active Shooter" situation. Participants in the drill included SVAC volunteers, volunteer "victims" who had been made-up with moulage to simulate injury, a military policeman, and Sergeant Tim Behrmann. David Raizen, an expert on emergency response said that the event gave him a greater knowledge on how to protect himself in these situations, as well as a different respect for police going into these difficult situations. Below are photographs of the simulation taken by Jon Thaler. You can see more photos here.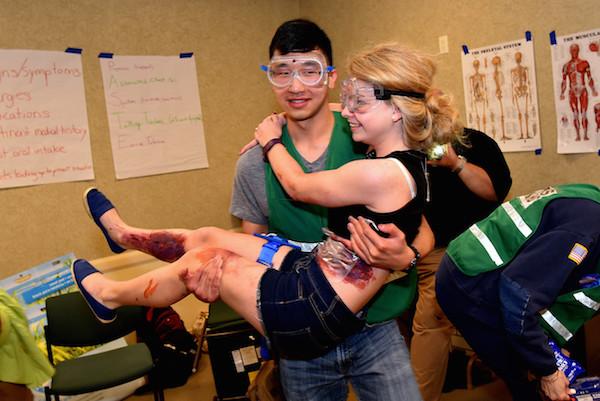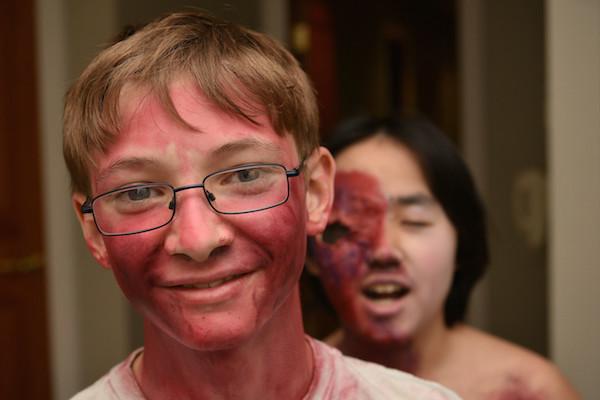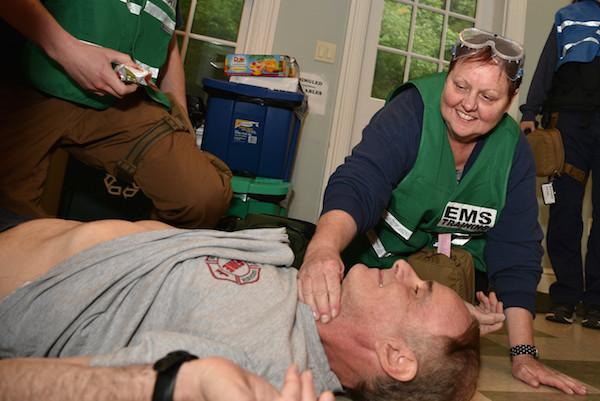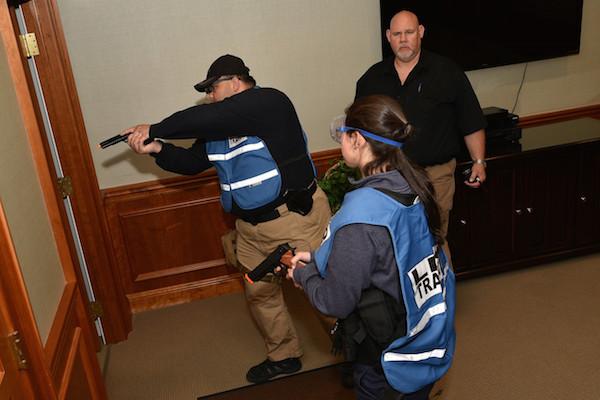 Add a comment