Butler Field Turf Debate: BOE Schedules Info Session for April 10
Details

Written by

Laura Halligan

Hits: 3815

Turf fields are under debate At the beginning of this year's school budget process, renovating Butler Field seemed like a relatively routine facilities project. It was a top priority for the district due to its aging synthetic turf and the only question was how much to allocate for the work, based on a number of seemingly straightforward options.
Fast forward to recent budget forums, where board of education members, residents and school administrators discovered that the choice of which turf to install was more complicated than expected.
In fact, last week's session raised more questions than answers about the renovation, and the board has decided to collect more information about turf materials, and their related costs and benefits before making a decision about how much should be allocated for the project. It will meet again on Tuesday, April 10, at 6:00 pm to further discuss the issue and hear residents' opinions in an effort to create a plan prior to adopting a final 2018-19 budget on April 16.
The current draft budget includes $1,200,000 to replace the field and track surface; and suggests the use of crumb rubber infill, made from recycled tires, to provide bounce and cushioning. Assistant Superintendent for Business and Facilities Stuart Mattey explained that crumb rubber was used previously and was simply a rollover from past construction. It commonly is installed in many districts and while there are many differing opinions about the environmental impact of such material, but that the "jury is out" on these effects.
Other options include using coated crumb rubber infill (which reduces dust); EPDM infill, made from non-recycled rubber; organic infill, which includes natural cork, coconut shells and cornhusks; or, natural turf. All of these options, save natural grass, would be more costly to install and result in an increased tax levy for residents. The estimated increases range from $125,000 to $465,000 (or 0.09 percent to 0.33 percent in tax levy).
After presenting the various field options, Mattey stated that while administrators had an idea of what material would be used, they wanted to research the issue a bit more, but were sensitive to the budget timeline and wanted direction from the board on how best to proceed. Board of Education President Bill Natbony responded, "I think as a board, we're going to have questions… we'd also like to hear from the public… recognizing that we're not going to make a decision tonight. From a budgetary standpoint, there's only $1.2 million currently in the budget… and we see a $1.2 to a $1.665 potential cost there."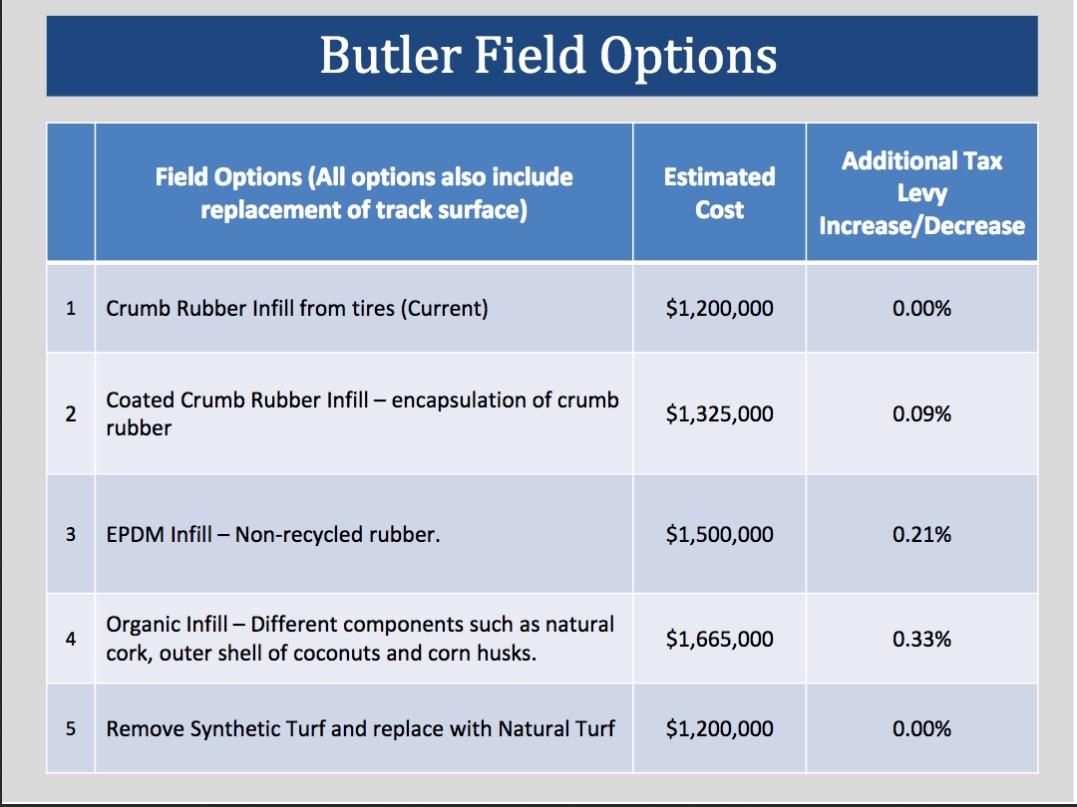 Hold on a Minute…
When residents were invited to discuss the draft budget, two raised concerns about the plan for Butler Field. Susan Lee Foley (Brown Road), Scarsdale PT Council Budget Study co-chair, said, "The Butler Field… renovation (has) safety implications. In last week's budget forum… two community members expressed deep concerns about synthetic turf and rubber crumb fields… We hope that the district and the board will make every effort to make the most informed and data-driven decision about the type of materials to be used to replace the existing field."

Michelle Sterling (Brighton Road) stated, "Bottom line, toxic tire scraps do not belong on our children's playing fields… It is absolutely antithetical to the health and safety and wellness, which I know you all are concerned with, of our kids to put an artificial turf with ground up tires on our field." She continued, "We know now that it offgases… it gets ingested; it goes onto abrasions. It's been particularly bad for soccer players and soccer goalies -- people who slide on the field." Sterling also mentioned that, "Both the Consumer Product Safety Commission and the US EPA have withdrawn their safety assurances for recycled rubber tire products (and) the EPA has posted new cautions concerning unexplored chemical exposure to more 30 compounds found in synthetic tire turf."
She acknowledged the desire to install synthetic turf by saying, "It absolutely extends the season… and the playing day. That's a real, positive benefit. It is up to you guys to really weigh the safety and health and wellness of our kids versus a few extra games in a season and a little extra playing time in a day. "
Sterling then went on to note specific negative environmental impacts of artificial turf and emphasized that it is not maintenance-free, requiring watering and disinfecting, and questioned the district's cost estimations for installation of a natural turf field, which also has been set at $1.2 million. "No where have I seen that putting down sod is equal to putting down artificial turf. It is always significantly cheaper to put down sod. Those numbers do not make sense, so what we really need to see is a breakout," she said.
Members of the board continued the Butler Field discussion, with a focus on its implications for this year's budget process. Board Member Art Rublin addressed the pending April budget deadline and new these new concerns about field materials. "We did talk about the possibility of adding a meeting… between March 19 and April 16. This, to me, is a significant issue and I think… we might continue the discussion," he said.
Board of Education Vice President Scott Silberfein followed, "I don't think anyone at this table wants to put crumb rubber infill from tires on the field… (This) means we're at a minimum of $1.3 million unless we go with natural turf… I probably would be in favor of continuing to use a synthetic turf, but I'd certainly like to hear more and see what the recommendations are. I would be leaning that way, but not (towards) a crumb rubber infill."
Natbony continued, "I'm very concerned about using rubber products on the field… when I look at the options, I'm looking at it from a budgeting perspective... You've got this $400,000 potential difference here… If we decide to go the synthetic route, where do we get that $400,000?"
Board Member Leila Maude explained her view, "… No one's writing to us saying, 'Please put down a synthetic turf.' … All my education (on the issue) is coming from the people who are coming here and speaking… If this is a decision that we have to (make) in the next four weeks… as an individual, I'm going to say please not use artificial turf."
Board Member Nina Cannon said, "I think this meeting has been eye-opening… In the interest of education, I'm open but, so far, all I've heard is everything telling me why I should not put another synthetic turf in that place." Board Member Pam Fuehrer echoed the sentiment, " I want to see what we can do with a grass surface… We talk about the toxicity… and the disposal of the existing field, from a sustainability issue, is pretty egregious. Rublin concurred, but wanted to learn more. "My leaning right now, is with (Maude, Cannon and Fuehrer). I would like to hear from… others about the benefits of artificial turf… and, also, the downsides of grass. Right now, my leaning is toward the grass. I really am open to hearing otherwise."
Scarsdale Schools Superintendent Thomas Hagerman cautioned the board about moving too quickly on the matter, stating, "We have had this artificially surfaced field for more than a decade and have heard, virtually, zero about it until the last two weeks. And, certainly it has come out as a very significant issue… There's lots of information (and issues)… and people are going to have very passionate views about these issues… I caution that moving too quickly is going to cause this to be a very reactive process that could pit groups with different interests against other groups." He later continued, "We really need to understand all the interests in this space are and have a plan moving forward… we need to understand the community's needs and desires, even more so than the research, although that plays into it."
Board members quickly came to the realization that the process may take longer than the month left before April 16. They debated the merits of postponing the work another year to allow for more review and allocating the maximum estimated cost of renovation to provide for any circumstance. They also discussed concerns about balancing potential increased costs, a need to know more and their commitment to renovate Butler Field as a priority one project. Unable to reach a consensus on how to proceed, the board agreed to leave the existing $1.2 million allocation for renovation in the budget and schedule another meeting to collect community input and additional information about materials options. Interested residents are urged to provide the board with their comments and concerns at the upcoming meeting on April 10 or before then via email.
Challenge Match for the Library Capital Campaign
Details

Written by

Joanne Wallenstein

Hits: 3256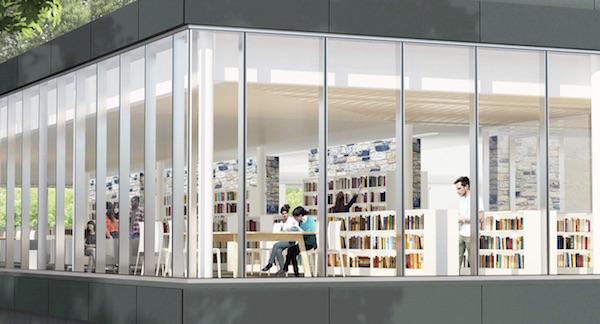 (This letter was sent to Scarsdale10583 by the Co-Chairs of the Scarsdale Library Capital Campaign)To our wonderful community:
We have big news! But first, we would like to thank you, Scarsdale, for your tremendous support of our Library's improvement project. It is because of your belief in this worthwhile project that we have been able to raise over $7 million in a little over a year.
And now, we are thrilled to announce that thanks to the generosity of three donors, we have a challenge match to offer; every dollar you give is doubled so your gift can get us across the finish line of our $7.5 million goal!
We hope this challenge match will encourage every resident at any level of giving to participate in our campaign, joining over 400 donors who have already contributed. You can maximize new giving or increase your gift and be a part of the family of support for the Scarsdale Library.
We would like to thank the members of the Campaign Committee, Library Board, Building Committee, Friends of the Scarsdale Library, Library Director Elizabeth Bermel, Village Trustees and Village Staff for their hard work, enthusiasm and tireless dedication to seeing this project come to fruition. It truly takes a village!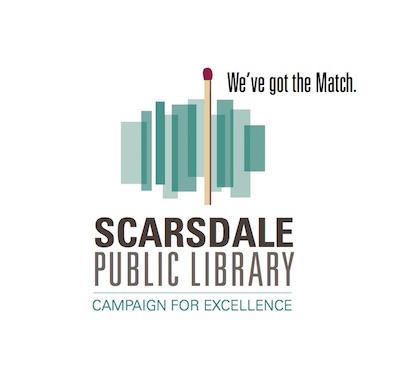 With the library project on schedule and the construction bidding phase in progress, we are poised to begin our transformation. We ask you to visit our library website here for easy ways to give.
With your help, we make Scarsdale Public Library the place that has something for everyone!
With gratitude,
Dara Gruenberg, Betty Pforzheimer, and Bob Steves
Co-Chairs Scarsdale Public Library Capital Campaign
SHS Math Team Takes First in Westchester County Math League
Details

Written by

Joanne Wallenstein

Hits: 4052
The Scarsdale High School math team won first place in the Westchester County Math League. This league consists of teams from 27 school districts in Westchester County. The teams meet monthly to solve challenging and intriguing math problems. Individuals and teams earn points based on the number of problems they solve correctly.

The first place individual winner was also from Scarsdale: Eric Wei. Three students tied for second place. Two of them were from Scarsdale: Deyuan Li and Richard Xu.

Eleven students from the Scarsdale High School math team qualified to participate in the New York State Math League competition. To qualify for this competition, students must show a high level of achievement on monthly Westchester County math meets. The eleven Scarsdale students are:
Curtis Chang
Alan Chung
Charles Lau
Depei Li
Deyuan Li
Nianli Peng
Austin Tang
Eric Wei
Richard Xu
Tianyi Xu
Maxwell Zhao

The New York State Math League (NYSML) is a math competition for teams around New York State. It is held every spring at a different location. This year the contest will held at SUNY Geneseo on Saturday, March 17. The teams, consisting of 15 students each, gather to compete in individual, team, relay and power races.
See below for a problem posed to the team ... and the solution
See below for a problem posed to the team ... and the solution.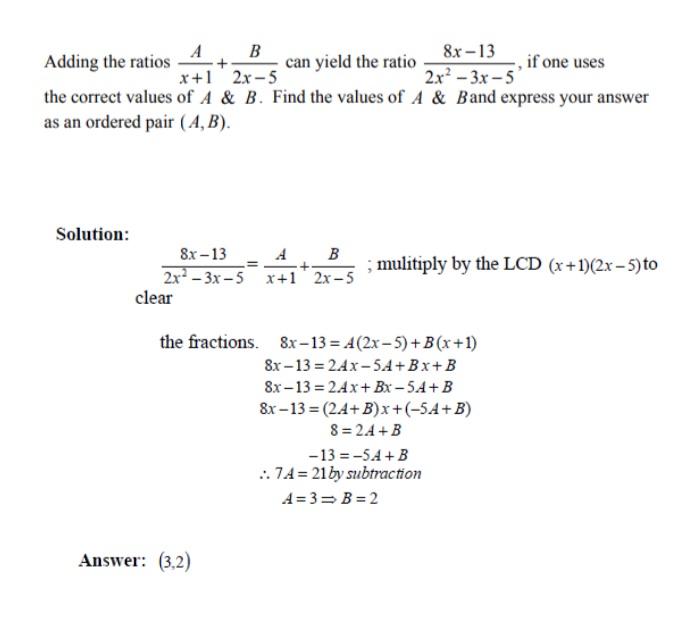 Letters to the Editor from the Millers, the Steves and Gabrielle Wise
Details

Written by

Joanne Wallenstein

Hits: 2516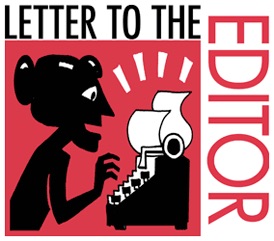 To the Editor: This is the time of year when voters in Scarsdale have an opportunity to elect their Village Trustees. We are fortunate to have three outstanding candidates willing to serve as volunteers whose particular interests, skills and backgrounds will support and give guidance to Scarsdale's professional managers. They have been selected by the Scarsdale Non-Partisan Citizens' Committee solely because of their ability to contribute to the governing of the Village without regard to any political affiliation.
Jane Veron will be serving a second term, providing continuity and experience in dealing with some difficult issues that have faced the community for several years. From the day she and her family moved into Scarsdale she has been an active force for creative ideas and actions and we have been the beneficiary of her involvement in a myriad of community organizations.
Perhaps more than any of our residents, Lena Crandall represents the concern of many for the preservation and enhancement of open spaces throughout the Village. Through her involvement with the Scarsdale Forum she has signaled a unique approach for a range of Village-wide issues and been the source of new ideas and constant effort.
Joining this group of widely respected and experienced citizens the Non-Partisan Committee has chosen, in Justin Arest, someone who can bring new ideas and fresh perspectives to this community. His background and professional expertise should add a distinct approach to the many financial issues which face our local administration.
Once again the Non-Partisan Party offers a distinguished group of citizens who are willing, and qualified, to serve on our Board of Trustees. Over the years, residents have stepped up and offered their service to help provide us with good municipal government. These three public-minded citizens will continue this tradition and we thank them for their willingness to serve and enthusiastically support their election on March 20th.
Stephie and Bill Miller
50 Popham Road
To the Editor,
We are writing to strongly endorse Justin Arest for the office of Village Trustee.
We have had the privilege to work with some of the finest Scarsdale volunteers. Individuals who have selflessly contributed to the betterment of our Village through a commitment of time, a willingness to learn the details of Village programs and operations and who have brought an open mind and the skill of tempered constructive criticism.
We have had the opportunity to work closely with Justin on the Library Capital Campaign and note his other current service to the Village, and observe that he has all those qualities that not only make a superb volunteer but a leader as well.
The Village will be extremely well served by his maturity, energy, thoughtfulness, his grasp of the governmental process and his willingness to listen and courage to question.
Sincerely,
Kathy & Bob Steves
2 Fairview Rd
Scarsdale, NY 10583

To the Editor:
I am writing to strongly voice my support of the Scarsdale Citizens' Non-Partisan Party's candidates for Village Trustee; Justin Arest, Lena Crandall and Jane E. Veron.
I am a third generation resident of Scarsdale. I attended Quaker Ridge School, Scarsdale Middle School and Scarsdale High School. Just as my parents returned to Scarsdale in 1972 to raise their children, eleven years ago I returned with my husband to raise our two children.
This year I was elected by village residents to join the Citizens Nominating Committee. The CNC is a group of 30 diverse residents representing a cross-section of Scarsdale whose responsibility is to meet with potential candidates and over the course of two months, do our due diligence to thoughtfully put together a strong slate of nominees. I am proud to say we have an incredibly diverse and committed group slate of exceptional candidates who will benefit our community. All three have proven themselves already.
Justin Arest, with his business and legal background, has been a member of the Zoning Board of Appeals, the Ad Hoc Committee on Communications, the Freightway Steering Committee, the Scarsdale Library Building Committee and Capital Campaign Committee. Justin is young, enthusiastic, and will give a voice to the newer generation of Scarsdale residents while serving the entire community.
Lena Crandall has spent years helping to protect our beautiful village. She has used her expertise as an attorney to help restore and preserve the wetlands and woodlands of Scarsdale as a volunteer in leadership positions with the Friends of Scarsdale Parks, and on the Conservation Advisory Council and the PTA. Lena will bring her wide ranging public service and sharp legal mind, personal experience of raising a family in Scarsdale and a woman's voice to her role as trustee.
Jane E. Veron has been nominated for a second term as Village Trustee. For the past two years Jane has been actively involved as chair, member or liaison on a multitude of committees, boards and councils including Cable TV, Communications, Conservation, Land Use, Municipal Services, Parks, & Recreation and Conservation, Scarsdale Seniors Citizens, Youth Advisory, Drugs and Alcohol Task Force, Library Board, Chamber of Commerce, Scarsdale Edgemont Family Counseling Service and Drugs and Alcohol Task Force. I personally worked with Jane on this year's holiday celebration "Light The Dale" and I could not imagine a finer person to continue serving on the village board. Jane is inclusive, supportive, interested and understands how to bring a diverse group of people together.
I truly believe these three incredible outstanding residents of Scarsdale will not only serve our community well but and we will be a stronger community as a result of their service. They are intelligent, thoughtful, open-minded people with the best interests of all residents in mind.
I encourage all residents of Scarsdale to vote ROW B on Tuesday, March 20th, 2018 for the Scarsdale Citizens' Non-Partisan Party's candidates Justin Arest, Lena Crandall and Jane E. Veron.
Sincerely,
Gabrielle Reiffel Wise
Mayflower Road
Nine Days and Counting: Restoration Continues and Village Announces Free Debris Drop-Off at the Recycling Center
Details

Written by

Joanne Wallenstein

Hits: 2818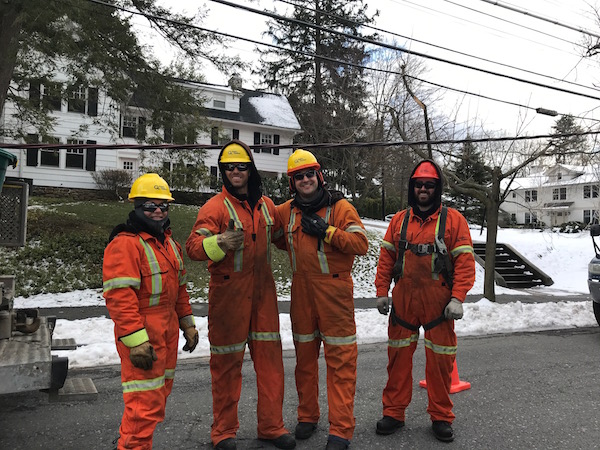 With the storm more than a week behind us, it looks like Scarsdale is finally on the road to recovery. Crews from as far away as Canada and Texas descended on the "Dale and are making a big impact. As of Saturday morning the Con Edison Outage Map shows 297 outages, down steeply from the 600+ reported on Friday.
In Greenacres, two large outages, one on Greenacres Avenue and an even larger one on Walworth were repaired on Friday, lighting up many homes that were dark for over a week. Though the power is on, on Walworth, large trees are still lying on the lines. Perhaps the crews strung new wire around the damage? We're not sure.
These crews are supposed to continue to work through the weekend and the new restoration deadline appears to be Sunday night at 11 pm.
Streets looks better too – though there is debris throughout, Village Crews have done an excellent job with the clean up and in some places you almost wouldn't know what happened last week.
Debris: The Village issued the following notice about free debris removal:

Storm-Related Debris on Private Property

To facilitate the removal of storm-related wood debris from private property, the Village is authorizing free disposal of such debris from Scarsdale residential properties, subject to certain conditions related below.
Importantly, no large logs or branches (those exceeding four feet in length), stumps, soil, metal, or other non-wood materials or objects will be accepted. Any load containing prohibited materials or objects may assessed a fee of $125/ton or rejected, solely at the Village's discretion.
The Scarsdale Recycling Center, located at 110 Secor Road, will accept authorized materials between the hours of 8:00 AM and 3:00 PM beginning on Thursday, March 09, 2018, and continuing thru Friday, March 30, 2018. No other dates or times will be permitted.
Contractors delivering storm-related wood debris to the Recycling Center must present a completed Wood Waste Disposal Ticket, as included with this press release, signed by the Scarsdale property owner where the debris was removed. A separate voucher must be completed for each separate trip. In addition, branches left curbside for pick-up must be tied and bundled, not to exceed four feet in length or 35 pounds in weight. Please contact the Sanitation Office at 914-722-1295 or the DPW Office at (914) 722- 1150 if you have any questions."

Con Edison:

If you're frustrated with the service you received, or should we say didn't receive, last week, lodge a complaint with the NYS Department of Public Service. You can access the form here: We did this after we were out of power for eleven days after Hurricane Sandy. Unfortunately we haven't seen much change with Con Edison, but it is a good way to vent.

To those still without power, we're with you! Hang in.