Wellness in the Scarsdale Schools
Details

Written by

Joanne Wallenstein

Hits: 2306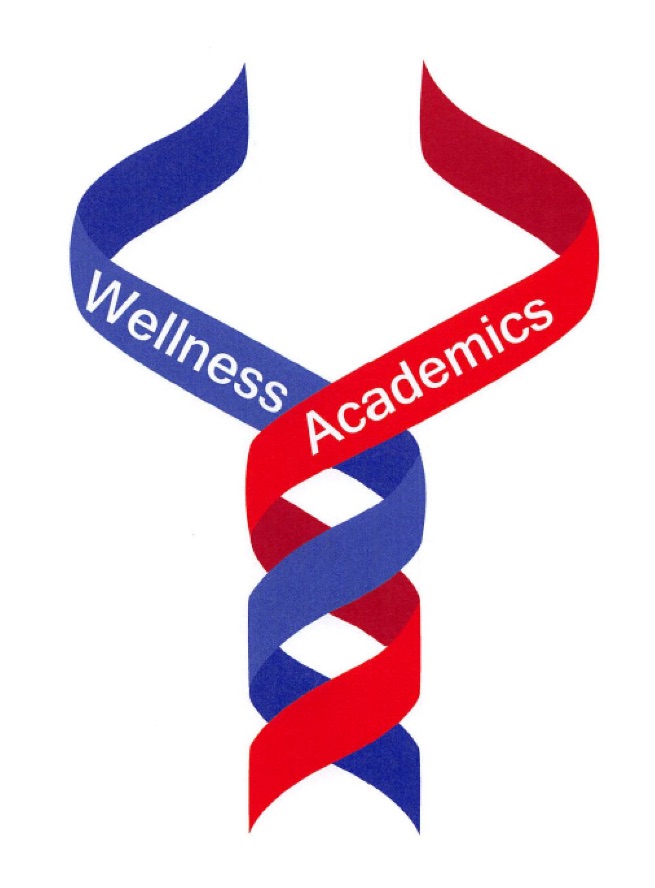 How does the Scarsdale School system define wellness ... and seek to improve well-being for children in all grades? What does wellness mean for those who have just begun kindergarten to those applying for college -- and everyone in between?
The district has made wellness a priority since 2014 and has now implemented a far-reaching approach to improve well-being for students at all levels. Introducing a report on wellness at the September 25 meeting of the Board of Education, Assistant Superintendent for Curriculum Lynne Shain called this initiative one of the districts most successful as it embraces a shared sense of need and shared values.
She said, "The business of America is business and the business of Scarsdale is high academic expectations which is linked to high academic achievement." Starting in 2014 the district embarked on an initiative to improve student wellness, which has been found to actually improve engagement in learning and ultimately performance.
At the time, the district chose wellness as their focus for their work with the Tri-State Consortium and put forth an agenda to define wellness, assess student wellness, research and learn, communicate and put techniques and programs into practice. The presentation at the board meeting demonstrated the many moving pieces to this initiative and steps already in place to impact students.
Shain defined three elements of wellness including:
Body: (Physical wellness)
Mind (Positive psychology, mindfulness, grit)
Spirit (Thriving and flourishing children and students)
She then introduced district personnel who reported on the role they played in the process:
Director of Technology Jerry Crisci explained how the Center for Innovation has played a key role in making change happen across the district, planning site visits, inviting speakers on innovation and wellness and providing project grants to teachers for redesigning the curriculum. One of the original grants from the Center for Innovation was for work on health, nutrition and wellness that became the foundation for the district's thinking of student wellness.
SHS Principal Ken Bonamo explained that stress has been a key topic of discussion for years and that in 2014-15 the high school began work with a group called Challenge Success and Stanford University to collect data on student stress and assess stress levels here in comparison to peer schools.
While the results shows that students felt a high degree of connection with the faculty it also showed that the average homework load of three hours per night exceeded peer schools average of two hours, and that students in Scarsdale experienced lack of sleep, headaches and stomach problems at higher rates than students at peer schools.
Rather than being engaged in learning for the sake of learning, they were "doing school" to get the grades and get finished.
The faculty invited Vicki Abeles, author of Beyond Measure to discuss her work and belief that reducing homework loads and increasing time for rest actually increases student engagement and learning. Dr. Stuart Slavin, Associate Dean for Curriculum at St. Louis University School of Medicine was also invited to speak to the faculty and presented his findings that showed that reducing the curriculum, allowing students to take courses pass/fail and giving students back their free time resulted in improved national board scores.
These speakers inspired the SHS faculty to revise curricula and assessments to attempt to reduce the homework load to two hours per night. In addition, a new policy was implemented to prevent any tests from being given during the first two days back from vacation. Teachers are also experimenting with giving students their homework assignments during the last few minutes of class to assess how long it takes to complete and to see if students are more efficient at homework in school, than at home where they are "tethered to electronic devices."
Bonamo said that the faculty will continue to assess the homework load, examine homework for varying courses and explore the role of technology on student's concentration.
At the middle school, the focus has been on raising awareness about using positive psychology to improve student well-being. School Psychologist, Dr. Elliot Cohen explained that these characteristics have been found to increase student well-being and in turn academic performance.
Positive emotions

Engagement

Relationships

Meaning and Purpose

Accomplishment
In fact, he said that well-being leads to both short and long term academic achievement. Research has found that well-being increases life satisfaction, combats and buffers depression and that happy children are better learners.
In order to share these values, the school has hosted presentations to the faculty to increase mindfulness, character strength and resilience, purchased the book "Mindset The New Psychology of Success" by Carol Dweck for each faculty member and offered summer program grants for curriculum to increase wellness. Through STI courses, collaborative conversations and meetings, the staff at SMS continues to examine the role of wellness in student development and foster a school culture that teaches positive psychology to students.
At the elementary schools, each school is examining how they will improve student wellness. Some schools are surveying students and faculty, others are engaging in programs to increase empathy and community and yoga and meditation is being introduced to center and calm young children.
According to Edgewood Principal Scott Houseknecht, wellness is a focus at the elementary schools and they are now comparing practices and gathering feedback to influence future initiatives. Each school has a committee dedicated to wellness and will continue to explore how best to incorporate student well-being into practice.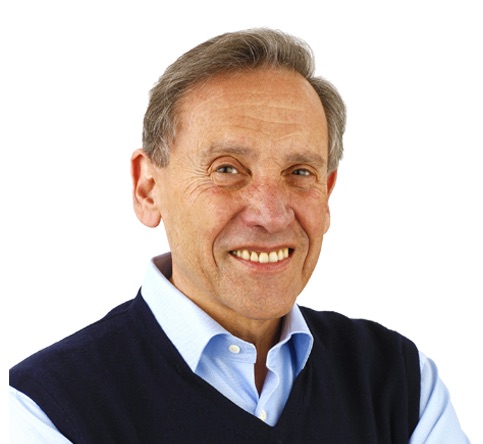 Lynne Shain concluded the presentation and said that Dr. Robert Brooks, author of, "The Power of Mindsets: Nurturing Motivation and Resilience in Students," received a standing ovation when he was invited to address the entire faculty on Superintendent's Day in March. He argues that happiness precedes success, instead of the idea that happiness is the outcome of success.
She explained that following the review of Scarsdale's wellness initiative, the Tri-State Consortium invited representatives from Scarsdale to address superintendents at their meeting, and to date a record 29 superintendents have signed up to hear their presentation this Friday, September 29.
Shain invited everyone at the Board meeting to demonstrate the new thinking by standing up for a much-needed stretch following two hours in their chairs.
Read the Tri-State Consortium report here:
Watch the board presentation here:


Add a comment
Where to Worship for the High Holidays: 2017
Details

Written by

Joanne Wallenstein

Hits: 2680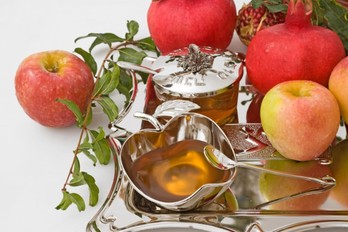 The High Holidays are upon us with erev Rosh Hashanah on Wednesday night September 20th and Yom Kippur, beginning at sundown on Friday September 29. If you are not a member of a synagogue and you're looking for a place to worship, here are some services at local temples that are open to the public. See below for instructions about attending these services:
Chabad of Scarsdale will hold their High Holiday Services at the Scarsdale Woman's Club at 37 Drake Road in Scarsdale. Services are free of charge and walk-ins are welcome. RSVP is appreciate at info@chabadofscarsdale.com. Or visit their website at Chabadofscarsdale.com. Here is their schedule of services:
Rosh Hashanah
Wednesday September 20:
Services 7:00 pm
Thursday September 21:
Services 9:30 am
Children's program 10:30 am
Shofar 11:15 am
Friday September 22:
Services 9:30 am
Children's program 10:30 am
Shofar 11:15 am
Yom Kippur
Friday September 29:
Kol Nidrei 6:15 pm
Saturday September 30:
Services 9:30 am
Children's program 10:30 am
Yizkor 11:45 am
Neilah 5:15 pm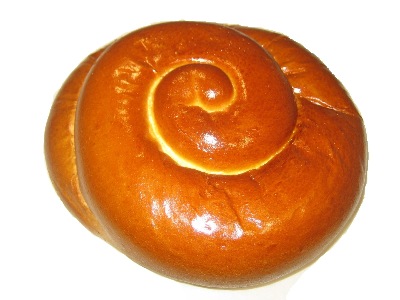 Congregation Kol Ami at 252 Soundview Avenue in White Plains invites the public to the following High Holiday Services that are open to the community. Be their guest as they welcome in a sweet New Year.
Rosh Hashanah Family Service
September 21, 3: 15-4:00pm Reception following
Second Day Rosh Hashanah Service
September 22, 10:00-12:00pm Reception following
Yom Kippur Afternoon Service (Schulman Chapel)
September 30, 3:00-4:00pm
Yom Kippur Family Service
September 30, 3: 15-4:00pm
Yom Kippur Memorial and Concluding Service
September 30, 5:00-7:00pm
A limited number of High Holy Day tickets are still available for purchase to other services. For more info, call Jess Lorden, Executive Director at 914-949-4 717 x l01. Visit us at www.nykolami.org. 252 Soundview Avenue, White Plains, NY 10606
Scarsdale Synagogue Temples Tremont and Emanu-El, a reform congregation located at 2 Ogden Road, Scarsdale invites you and your family to join them and experience the joy of the High Holy Days at the following services that are open to the community:
Selichot
Saturday, September 16
7:00 p.m.
Screening and discussion of the Tom Hanks film "A Hologram for a King"
Dessert and Selichot Service

Join friends old and new as they once again welcome in the High Holy Day season. They will begin by screening the 2016 critically acclaimed Tom Hanks film "A Hologram for a King," which explores themes of rebirth and redemption. The film and brief discussion of it will be followed by coffee and dessert, which will be followed by the brief Selichot service in which we will experience our High Holy day liturgy and melodies for the first time. And, we will share in the annual ritual of dressing our Torah scrolls in seasonal white. Bring a friend - all are welcome!
Erev Rosh Hashanah
Wednesday, September 20
8:00 p.m. - Evening Service
First Day Rosh Hashanah
Thursday, September 21
2:30 p.m.
High Holy Day Family Experience
Blessing for new babies
Second Day Rosh Hashanah
Friday, September 22
9:00 a.m. - Rosh Hashanah Family Program - Celebrating the New Year with a harvest of apples! Join us for a meaningful apple picking morning at Harvest Moon Farm and Orchard. $20 Family Fee. RSVP required in advance to families@sstte.org.
10:00 a.m. - Morning Service, Main Sanctuary
Shabbat Shuvah
Friday, September 22
6:15 p.m. Erev Shabbat Service
Yom Kippur
Saturday, September 30
1:00 p.m. - Adult Discussion
1:30 p.m. - High Holy Day Family Experience
3:00 p.m. - Afternoon Service
4:45 pm - Yizkor followed by Neilah and Break Fast

Erev Sukkot
Friday, October 6
Shake it Up!: Sukkot Extravaganza
5:30 PM - Family Shabbat/Sukkot Experience
6:30 PM - Sukkot Dinner. RSVP to programs@sstte.org
7:30 PM - Shir Shabbat/Sukkot Service featuring our professional musicians
Erev Simchat Torah
Wednesday, October 11
4:00 p.m. - Religious School
5:30 p.m. - Simchat Torah Service
6:15 p.m. - Simchat Torah Dinner.
RSVP to programs@sstte.org
www.sstte.org. 914-725-5175.
Shaarei Tikvah is a friendly, vibrant congregation with an active, engaged membership located at 46 Fox Meadow Road in Scarsdale. The only synagogue in Scarsdale affiliated with the Conservative Movement, they warmly welcome individuals and families irrespective of personal religious practice, gender, race, or sexual orientation.
They invite you to their High Holiday services. Non-members may purchase tickets by calling the office at 914-472-2013 ext. 300.
Wednesday, September 20 – EREV ROSH HASHANAH
6:30 PM – Rosh Hashanah Evening Services
Thursday, September 21 – Rosh Hashanah First Day
8:30 AM – Services
10:45 AM – Tot Program
10:45 AM – Junior Congregation
11:00 AM – Teen Forum
11:30 AM – Learner's Service
1:15 PM – Tashlikh Services – Butler Woods
Friday, September 22 –Rosh Hashahah Second Day
8:30 AM – Services
10:45 AM – Junior Congregation
Friday, September 29 – Kol Nidre
6:15 PM – Services
Saturday, September 30 – Yom Kippur
8:30 AM – Services
10:45 AM – Tot Program
10:45 AM – Junior Congregation
YIZKOR (immediately following Rabbi's sermon)
11:00 AM – Teen Forum
11:30 AM – Learner's Service
4:50 PM – Mincha Services
Neilah Ends with Blowing of Shofar at approximately 7:30 PM
Tot Program
10:45 am -12:45 pm
Children (6 months-5 years) with parent or caregiver
Join us in celebrating Rosh Hashanah and Yom Kippur with songs, prayers, a Torah march, story time, holiday friendly crafts. A snack of challah, apples, water and grape juice will be provided during the service.
Junior Congregation
10:45 am -12:45 pm
Children (K-6th grade)
The Junior Congregation service offers children an opportunity to explore the themes of the High Holidays with their peers. Led by our experienced and energetic group leaders, we will provide fun, educational programs for your children while you attend services. Each group will enjoy age appropriate games, stories, discussions, prayers and songs. A snack of challah, grape juice, honey and apples will be provided on Rosh Hashanah and Yom Kippur.
Shaarei Tikvah, The Scarsdale Conservative Congregation
46 Fox Meadow Road Scarsdale, NY 10583
www.shaareitikvah.org/ synagogue@shaareitikvah.org
Westchester Reform Temple, located at 255 Mamaroneck Road in Scarsdale, invites the public to the following services. Note: Services marked with an asterisk * are open to the community. Non-Member Entrance Cards must be requested in advance by calling (914) 723-7727.
Erev Rosh Hashanah
Wednesday, September 20
5:00 pm *Family Service - Beit Midrash (Non-Members are welcome)
Rosh Hashanah
Thursday, September 21
3:00 pm *Tot Service - Beit Midrash (Non-Members are welcome)
5:45 pm *Tashlich with Young Israel of Scarsdale (Carpenter Pond)
Rosh Hashanah
(second day)
Friday, September 22
10:00 am *Morning Service - Sanctuary
(Entrance Cards not required. Non-Members are welcome)
10:00 am *Alternative Movement Service – CJL
Kol Nidre / Yom Kippur
Friday, September 29
5:00 pm *Family Service - Beit Midrash (Non-Members are welcome)
Yom Kippur
Saturday, September 30
2:15 pm *Musical Meditation and Alternate Yizkor - Sanctuary
(Non-Members are welcome)
2:30 pm *Tot Service - Beit Midrash (Non-Members are welcome)
3:30 pm *Afternoon Service, Yizkor, Ne'ilah - Sanctuary
(Non-Members are welcome)
Add a comment
Scarsdale Woman's Club Membership Drive Open House
Details

Written by

Joanne Wallenstein

Hits: 1408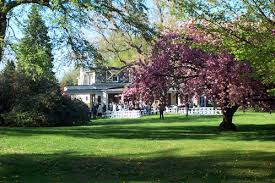 Welcoming members from all communities, The Scarsdale Woman's Club will hold a Membership Drive Open House on Thursday, September 7, 2017 from 1-4 pm at 37 Drake Road, Scarsdale.
Membership in the club provides opportunities for learning, friendships and fun.
The club offers sections that cater to many different interests: Art, Music, Community Affairs, Food and Dining, Home and Garden, Literature, Music, Personal Investing, Pottery, Programs at Seven and World Cultures and Travel. As a new member, you can try each one!
Special Events and fundraisers include Holidays through the House, Candlelight Dinner, Winter Special Event, Rhododendron Luncheon and Clambake. These are great opportunities to meet other members and have a good time.
The Scarsdale Woman's Club programs focus on cultural, educational and philanthropic activities. Funds raised by the Thrift Committee are donated to local charities. Operation Bookshelf ships millions of books to schools and service organizations around the world.
Club membership is open to all. Current members reside in all Westchester communities, Rockland County, lower Connecticut, Manhattan and The Bronx. New members are welcome to join this dynamic group.
The Scarsdale Woman's Club is located at 37 Drake Road in Scarsdale with ample parking behind the house. Club members will be on hand to share their enthusiasm with displays and tours during this annual membership drive open house. Anyone unable to attend the Open House, can find the membership information on their website, www.scarsdalewomansclub.org.
Add a comment
Sister District Project Connects Scarsdale Volunteers to Swing Election Districts
Details

Written by

Brooke White

Hits: 1397

This November, as Westchester votes in elections for County Executive and a number of other local seats, the commonwealth of Virginia will hold elections for all 100 seats in their lower chamber, the House of Delegates. Activists have set their sights on the Virginia House races as the elections to watch in 2017, and volunteers from across New York's 16th Congressional district, including many from Scarsdale, are getting involved through the Sister District Project.
Sister District Project is one of a number of organizations formed in the days immediately following the 2016 elections. Stunned by President Trump's election and alarmed by the number of Republican "trifectas" (states where Republicans hold both legislative chambers and the governorship), Rita Bosworth, a 38-year-old former federal public defender from San Jose, California, thought there had to be a way to connect progressive donors and volunteers in solidly blue areas to swing districts, where Democratic candidates need reinforcements. Bosworth and her co-founders started Sister District Project to do just that.
One of only two states to hold state elections in odd years, Virginia has elected more Democrats in recent years (no Republican has won a statewide election since 2009), while Republicans have held control of both legislative chambers. After digging deeper into the 2016 election returns for Virginia, Bosworth and team made an interesting discovery: Hillary Clinton won the popular vote in seventeen Republican-held Delegate districts -- the same number of seats Democrats need to win in order to take back control of the Virginia House.
The 16th Congressional district's local team supports two candidates for the Virginia House of Delegates -- Chris Hurst, the Democratic candidate in the 12th House of Delegates district, and Karrie Delaney, the Democratic candidate in the 67th House of Delegates district. Close to 200 residents of the 16th district have volunteered for Sister District Project, and NY-16 volunteers have reached out to hundreds of voters through phone calls and handwritten postcards, and donated more than $2,000 to Hurst and Delaney's campaigns.
To learn more about Sister District Project and sign up to volunteer, visit sisterdistrict.com or email the NY-16 team for Scarsdale at ny16dc@gmail.com.
Add a comment
Annual Scarsdale Library Book Sale Kicks off September 8
Details

Written by

Joanne Wallenstein

Hits: 1302
Volunteers are busy sorting and organizing thousands of donated books for the Friends of the Scarsdale Library Annual Book Sale that begins Friday, September 8, with a Friends' Preview and continues through Sunday, September 17. Buyers should stock up this year as the sale will be on hiatus for a couple of years during the planned renovation and upgrading of the library. The Friends will stop accepting donations this Friday, August 25.
Current and out-of-print books, including bestsellers, classics, biographies, fiction, parenting, cooking, art, graphic novels, humor, travel, self-help, drama, religion, philosophy, poetry, history, political science, and business will be available. There is also a large selection of children's books, DVDs, CDs, LPs, audiobooks and sheet music. A special attraction is the large category of highly collectible books, rare books, limited and first editions as well as autographed copies. Proceeds from the sale help fund library programs and key services.
The opening evening Friends' Preview on September 8 from 6 to 9 p.m. is open to members of the Friends. New members may join at the door for $25. Only cash and checks are accepted for the sale, no credit cards.
As the sale progresses, the price of books is reduced. The schedule is:


Regular Sale - Saturday, Sept. 9, from 9 a.m. to 4:30 p.m. and Sunday, Sept. 10, Monday, Sept 11, and Tuesday, Sept 12, from 11 a.m. to 8 p.m.
Half-Price Sale – Wednesday, Sept. 13, from 11 a.m. to 8 p.m.; Thursday, Sept. 14, 11 a.m. to 5 p.m. and Friday, Sept. 15, 11 a.m. to 4:30 p.m.
Blow-Out Sale – Saturday, Sept. 16, 9 a.m. to 4:30 p.m. and Sunday, Sept. 17, 11 a.m. to 4 p.m.
The Scarsdale Library is located at 54 Olmsted Road, corner Route 22, Scarsdale. For additional information goes to scarsdalelibrary.org/friends.
Add a comment