Mark Your Calendar For Holiday Events And Fairs Around Town
Details

Written by

Joanne Wallenstein

Hits: 1691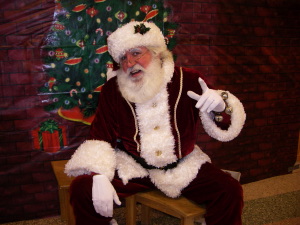 It's gift season and there are many terrific holiday fairs in the works. Mark these events for the first week of December on your calendar:
On Friday December 1, there will be a tree lighting and holiday celebration from 5- 7pm in Scarsdale Village. Bring the children to town to meet Santa and tell him what's on their holiday wish lists. There will be hot chocolate, Walter's Hot Dog Truck and many special deals at Village retailers who will remain open late for holiday shopping and dining.

Speaking of Santa: Santa will be making his way through Scarsdale to pick up letters from good little girls and boys. Santa's mailboxes will be located by the Chase Bank on East Parkway, the Post Office on Chase Road, in front of Metro Deli on Palmer Ave and in front of the Scarsdale Village Hall beginning Monday, November 27th. The deadline for submitting letters is Monday, December 11th. Santa will be looking forward to receiving your letters. For questions, call the Recreation Department at 722-1160.

On Saturday evening December 2 and on Sunday December 3 from 10 am – 5:30 pm, Bet Am Shalom on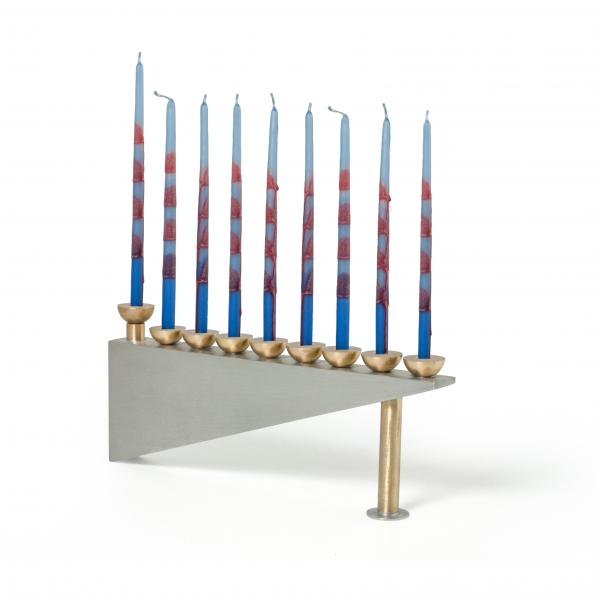 Soundview Avenue in White Plains will host the 23rd annual Judaica Craft Show. This juried show includes hundreds of unique crafts and jewelry from the U.S. and Israel. Works are available in all price ranges, in ceramics, silver, glass, etc. for ritual, decorative and practical use in the home and synagogue.
On Sunday December 3, also on Soundview Avenue, the sisterhood at Congregation Kol Ami will hold their holiday boutique, featuring over 40 vendors offering everything jewelry, clothing, handbags, knitwear, accessories, handmade crafts, skincare, candles, kitchenware, raffles, food .... and more.
On Monday December 4 attend the Holiday Boutique from 10 am to 5 pm at Westchester Reform Temple on Mamaroneck Road in Scarsdale. You'll find a wonderful selection of jewelry, clothing, crafts, housewares, food and accessories for you and everyone on your gift list.
If you need to figure out how to wrap it all up, attending a session on Creative Gift Wrapping at Scarsdale Library on Sunday December 3 from 11:30 am – 12:30 pm. Nancie Schnur will demonstrate how to recycle paper and other items at home into beautiful gift packaging.

The Scarsdale Parks & Recreation Department and The Scarsdale Chamber of Commerce will be Co-Sponsoring the 10th Annual Scarsdale Holiday Breakfast on Saturday, December 9th from 9:00-11:00AM for all Pre-K through 4th Grade students and their families! Those who attend will receive special Holiday Giveaways as well as have the opportunity to take their picture with Santa who will be visiting Scarsdale from the North Pole! Cost is $5 per person. Please register online here or at the Recreation Department by the December 5th deadline. Special thanks to Lange's Deli for providing breakfast.

Add a comment
Haze Over Heathcote
Details

Written by

Jon Mark

Hits: 1595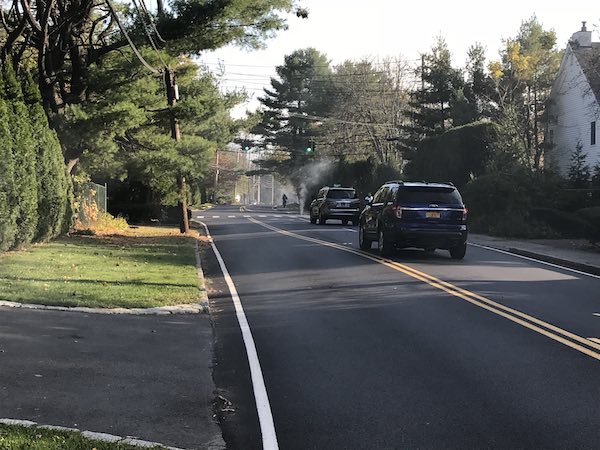 Last week, crews were out conducting smoke tests as part of the Village Sanitary Sewer Evaluation Study required by Westchester County. The work pictured was being done around Mamaroneck, Secor and Foxhall Roads in the Heathcote area of the Village. Smoke, which the Village says is non-toxic and non-staining, poured out of sewer manholes and hung over the streets in an autumnal haze.
The Village has sent notices to residents about the conduct of these tests and a copy of the Village notice can be found on the Village web site. The Village Engineering Department can be contacted if a resident has questions about this process (914.722.1106).
Add a comment
Election Day: Tuesday November 7th: Important Information for Voters from the LWVS
Details

Written by

Joanne Wallenstein

Hits: 1886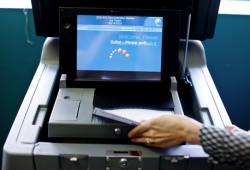 The League of Women Voters of Scarsdale would like to remind the community that Election Day is this Tuesday, November 7th. This year, Westchester County voters can vote for Westchester County Executive, which is a four-year position. Incumbent Robert Astorino (R, C) is being challenged by New York State Senator George Latimer (D, WF, IN, WE, REF).
Benjamin Boykin II (D, WF, IN), Westchester County Legislator for District 5, is running unopposed for re-election. The following additional offices will be on the ballot as well: County Clerk, NY Supreme Court Justice, County Court Judge, and County Family Court Judge.
In addition, voters on Tuesday will be asked to vote on whether New York State should hold a Constitutional Convention. The NYS Constitution requires that every 20 years the people decide if a convention should be held. The ballot question will appear as follows: Shall there be a convention to revise the Constitution and amend the same?
Voters will also be asked to vote on two additional Ballot Proposals concerning pension forfeiture for elected officials convicted of a felony, and Adirondack park maintenance, construction and water testing.
The polls will be open from 6:00 AM to 9:00 PM. Polling locations are as follows:
Election District Location
1, 2 & 19 Greenacres School
3 & 4 Fox Meadow School
5, 11 & 12 Scarsdale Library
6 & 7 Village Hall
8, 9 & 10 Edgewood School
13, 14 & 18 Heathcote School
15 & 16 Quaker Ridge School
17 Crossway Fire House
The deadline for voting by absentee ballot by mail is November 6, 2017, and November 7 if the ballot is delivered IN-PERSON to the Westchester County Board of Elections by close of polls on Election Day.
The Scarsdale League of Women Voters is committed to promoting informed and active participation of citizens in government. We encourage all voters to visit http://www.vote411.org/ and http://www.lwvs.org/ for additional information about the Candidates and Ballot Proposals.
Add a comment
SHS Cares Community Dinner Raises $9,000 for Hurricane Relief
Details

Written by

Joanne Wallenstein

Hits: 1401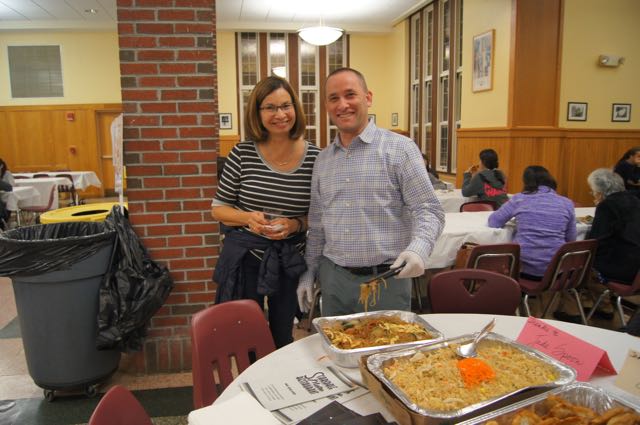 A community dinner at Scarsdale High School to raise money for hurricane relief on Monday November 6 was a big success. The event, called "SHS Cares: Community Dinner for Hurricane Relief," was hosted by parents, teachers and students in the school cafeteria. Food was donated by area restaurants and residents.
Faculty advisor Lauren Barton said, "We raised nearly $9,000 for hurricane victims and likely had close to 200 people in attendance. It was wonderful to have so many people from different parts of the community together. Nearly three dozen teachers helped ensure that the event was a success. Live music was provided by members of the class of 2021. All the extra food was donated to the Open Arms Men's Shelter in White Plains. Below is the list of restaurants that donated food.
Amore Pizza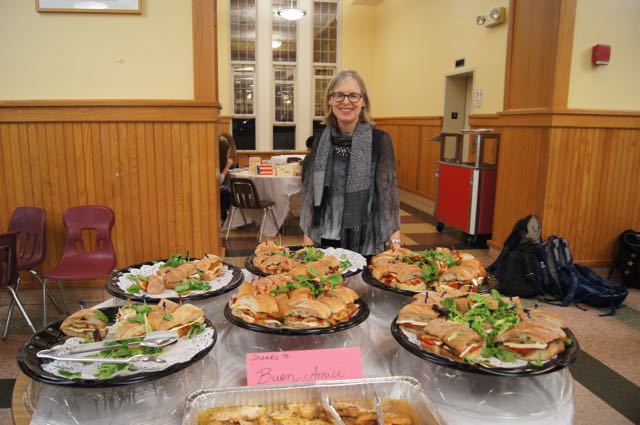 Buon Amici
Galloway's Bakery
Garth Road Inn
Green Harvest
Irish Bank
Lange's
Metro Diner
Patisserie Salzberg
Pissarellis
Ruffled Feathers
SHS PTA
SLICE of Scarsdale
South East Asian Sea
Yeomiji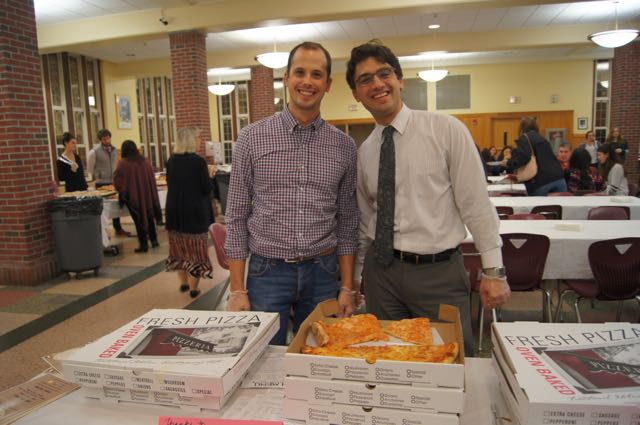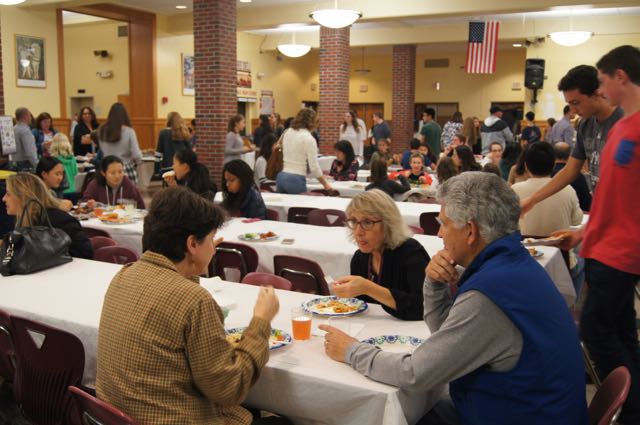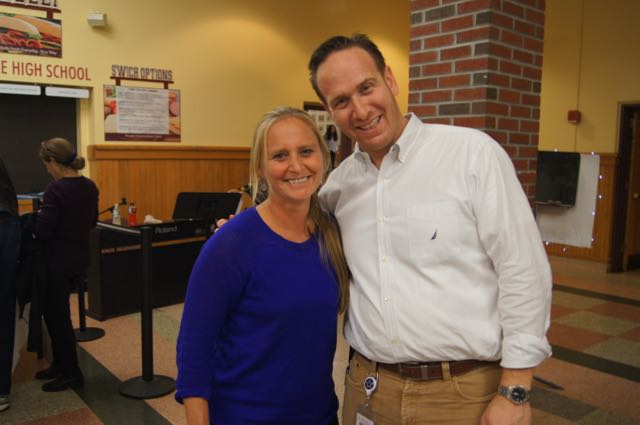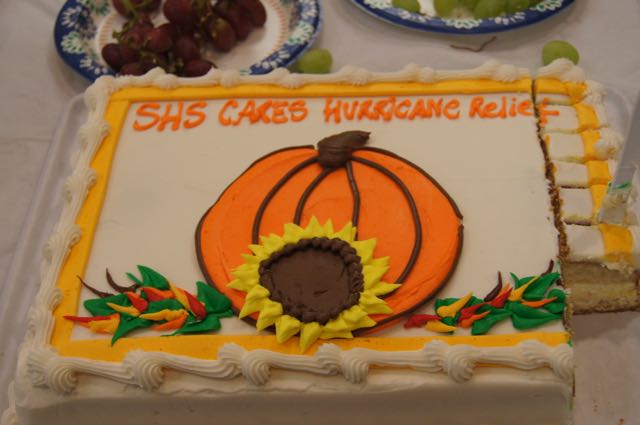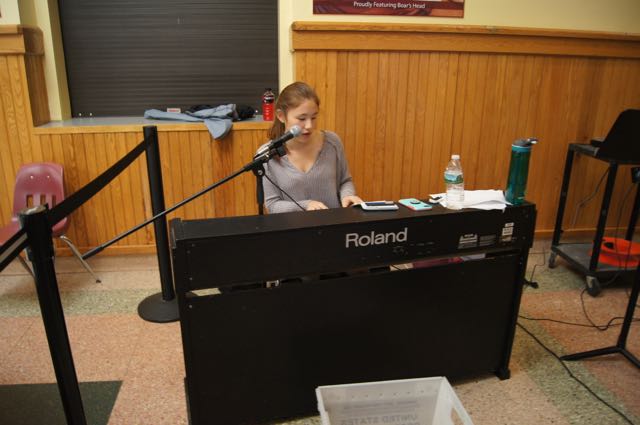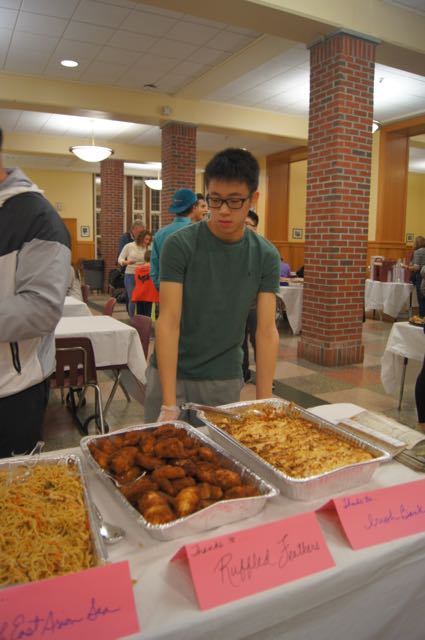 Add a comment
Scarsdale Forum Recommends Safety Measures and Asks for Resident Input on Traffic Survey
Details

Written by

Joanne Wallenstein

Hits: 2106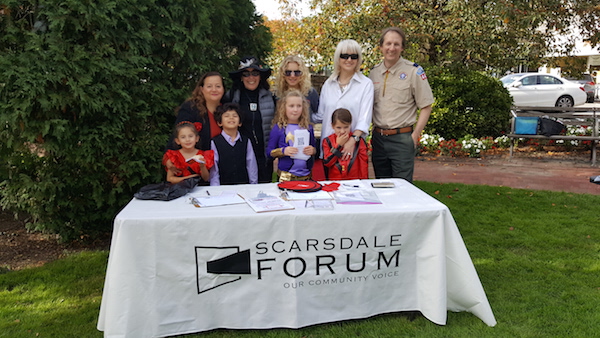 The Scarsdale Forum's Municipal Services Committee released a community survey as part of a continuing study being carried out by the Committee to examine traffic, pedestrian, and bicycle safety and parking issues throughout the Village of Scarsdale. This online survey seeks the input of residents of and visitors to Scarsdale about their experiences driving, walking, bicycling and parking in Scarsdale, and their views about ways to improve safety. Click here to complete it:
The Committee will be making recommendations to the Village based on the survey results about safety concerns without identifying individual questionnaire respondents. The survey follows the recent release of the Committee's Quality of Life Report that focused on how adherence to local ordinances is necessary to maintain and, possibly, improve the quality of life and safety in the Village.
The survey is a follow up to the Committee's previous traffic safety report, available on the Forum's report page.
Commenting on the survey, Municipal Services Committee Chair Madelaine Eppenstein explained that "The Committee began with a comprehensive initial report released to the Village in October 2015 that focused primarily on traffic safety issues in the Village center, with the intention of issuing an update to the recommendations that would cover the rest of Scarsdale's extensive road network." Eppenstein noted that "some of the same traffic problems that were detailed in the initial report could be observed at other locations throughout the Village and its neighborhoods."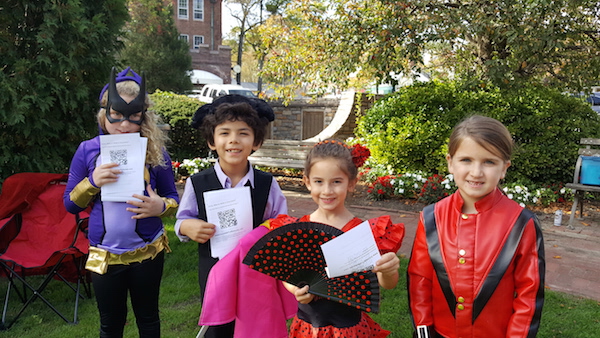 The Committee's initial report made the following recommendations, citing the precise locations in the Village where improvements in signals and signage might be made by the Village, to:
· promote pedestrian, bicyclist and motorist traffic safety by lowering the maximum allowable speed limit from 30 miles per hour to 25 miles per hour on designated roads;

· provide additional signals and/or signage and develop strategies in order to maximize pedestrian, bicyclist and motorist safety; and

· promulgate regulations, institute a public education campaign and enlist the cooperation of the public consistent with the Committee's recommendations.
The survey is being released at this time so that it can be presented to the Village Board of Trustees and Village Staff before the year-end holiday season and in time to be considered during the course of their budget considerations, which often begin on a preliminary basis during the fall. Given that timing objective, the Executive Committee of the Scarsdale Forum's Board of Directors approved the Survey's release on October 19, 2017 under the "Discussion Draft" provision of the Scarsdale Forum's By-laws.
Click here to complete the survey:

Add a comment