SHS Girls Varsity A Soccer Team Completes Regular Season with Impressive Win and Prepares for Playoffs
Details

Written by

Joanne Wallenstein

Hits: 1633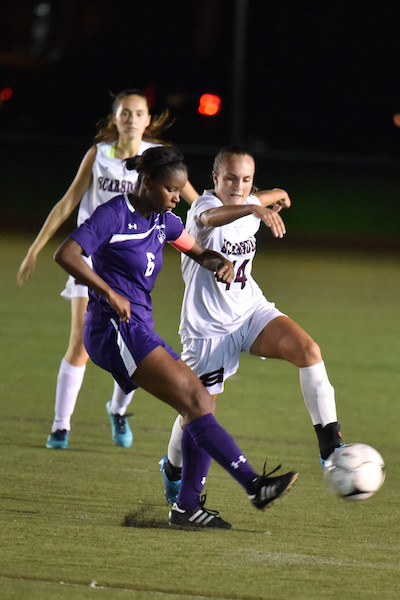 The Scarsdale High School Girls Varsity A Soccer team completed its 2017 regular season on Tuesday night, October 17, in the chill and under the lights at Scarsdale High School with a 3-1 win over the highly touted Suffern Mounties. The Raiders now head to the Section AA playoffs on a five game winning streak, potentially poised for a deep playoff run.
The last time the Raiders won the Section AA championship was back in 2000. In Tuesday evening's Suffern game, after falling behind 1-0 early in the first half on a header off a Suffern corner kick, the Raiders were able to establish control in the mid-field, creating a number of scoring chances. Mid-fielders Allison Stafford and Carly Rubin were effective in repeatedly thwarting attempts by Suffern to advance the ball, allowing Scarsdale to maintain possession and positioning the Raiders for offensive rushes.
The Raiders finally broke through on a beautiful goal by junior forward Jaeda Dean off a corner kick at about the 25 minute mark. In the second half, with the score tied 1-1, the Raiders continued to enjoy the better of the play. Stafford came within inches of scoring on a one-touch shot near the goal off a terrific centering pass from forward Olivia Bryant, as the ball went just over the crossbar. Finally, at about the 15 minute mark Rubin came through with a goal on a free kick from 20 yards out that eluded the Mounties' goalie.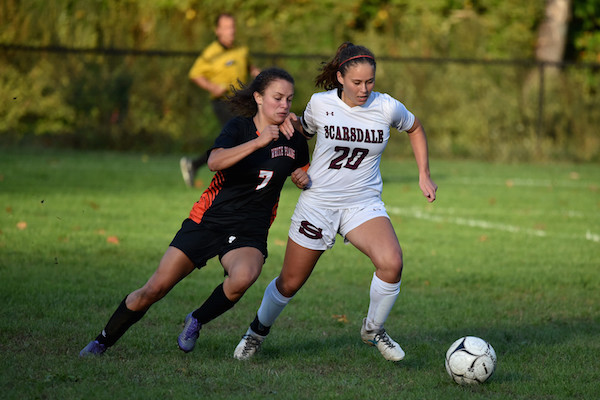 For the last part of the game, the talented Suffern team mounted a furious attack in a desperate attempt to tie the score. But the Raiders maintained their poise and the defense, led by Sam Mancini and Katie Reisman, were able to turn back the Mounties' attack each time. Finally, with fewer than five minutes left in the game and Suffern pressing up, mid-fielder Ella Ansell scored the clincher off a deflection in front of the goal. Christina Coco played well in goal for the Raiders and made some key saves and forwards Riley Edlitz and Nayumi Parente were key participants in the attack.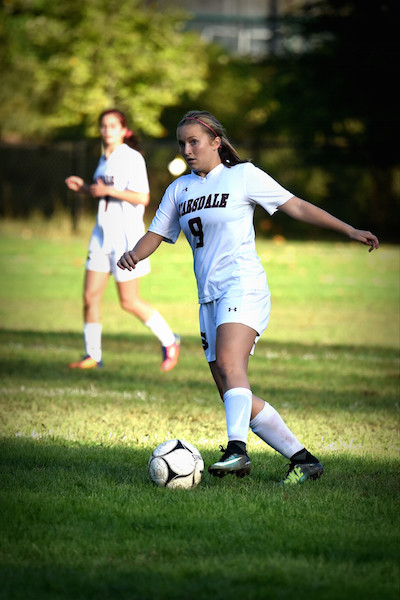 With the win over the Mounties, the Raiders finished the regular season with a record of 10-3-2 and as the 5th seed heading into the playoffs. After a difficult loss in their first game to Arlington, the number one ranked team in New York State, the Raiders have played better and better as the season wore on. They hope to have an opportunity to face Arlington again down the road in the playoffs.
The Suffern contest was the traditional game to celebrate the team's seniors. A ceremony was held before the game to honor team members who will graduate in June 2018. The honorees were Anna Distler, Dana Papandreadis, Kate Reisman, Sam Mancini and Carly Rubin. The closeness and friendship among the players was apparent as they paid homage to their soon-to-be graduating teammates. Under the leadership of long-time head coach Mindy Genovese and assistant coach Kiera Fox, the 2017 season has been highly successful regardless of how the team does in the playoffs, as evidenced by the camaraderie among the players and the team's steadily improving play as the season has progressed.
The Raider's first playoff game will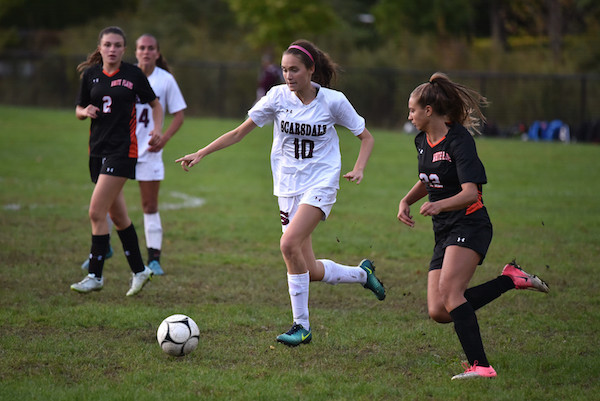 be held on Saturday, October 21 at 3:00 p.m. on the turf field at Scarsdale High School against No. 12 seed Mamaroneck. The Raiders played the Tigers, a traditional league rival, twice this season, winning once and tying once. Scarsdale residents are encouraged to come out and support the Raiders! Scarsdale10583.com will follow the team during the playoffs and report back on what will hopefully be a successful run.
Photos by Jon Thaler. See more here: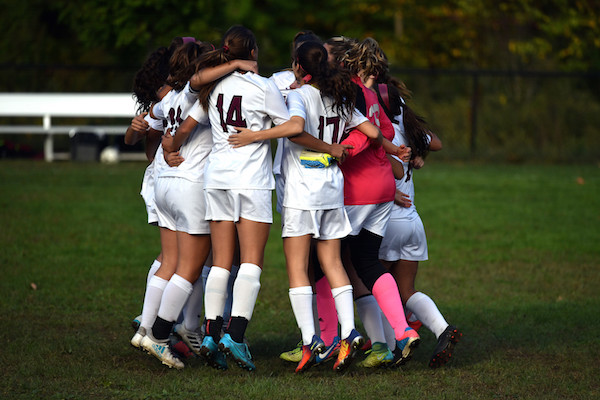 Add a comment
Scarsdale PBA Charity Golf Classic Unites Cops and Community for Greater Good
Details

Written by

Traci Dutton Ludwig

Hits: 4392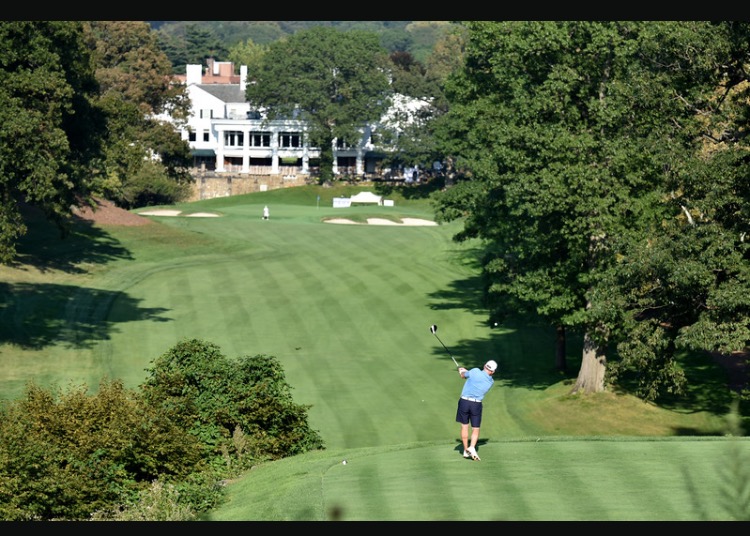 Sometimes, it takes a village ... and sometimes, you've got to bring together a team.
This was beautifully demonstrated last Monday, Sept. 25, when the Scarsdale Police Benevolent Association hosted their annual Charity Golf Classic, sponsored in part by Mercedes-Benz of White Plains, at Scarsdale Golf Club. The all-day extravaganza was superb in every detail, but the real magic came from the people involved. Under the leadership of PBA Event Chairman Ronnie Arefieg, this year's Classic showed an outpouring of generosity, loyalty and involvement from an ever-growing community of supporters – viewed by Arefieg, affectionately, as his "team."
The event's purpose was to benefit two charities with deep local ties – The Juvenile Diabetes Research Fund (JDRF) and #PaulieStrong Foundation – and to support the Scarsdale PBA. With monetary donations still coming in, the Scarsdale PBA is gearing up to present checks to JDRF and #PaulieStrong Foundation later this fall. Last year's Charity Golf Classic generated enough funds for the Scarsdale PBA to donate $25,000 each to JDRF and St. Jude Children's Research Hospital.
Arefieg has been a Scarsdale patrol officer, with the motorcycle unit,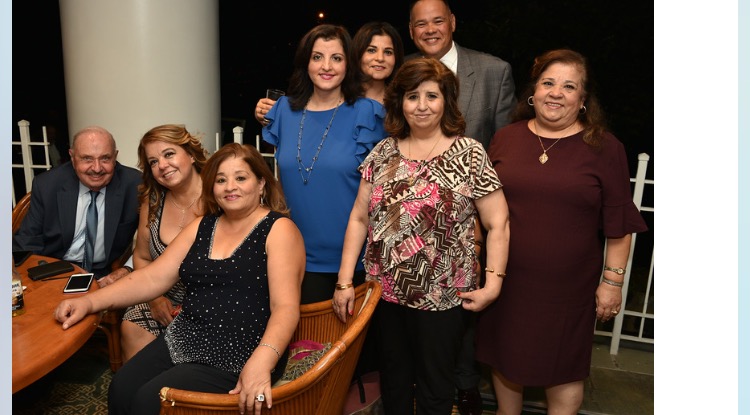 since 2004. He took over the annual Charity Golf Classic in 2005, two years after the event's inauguration in 2003. The Classic has grown exponentially through Arefieg's creative vision and meticulous attention to detail. As a result, it has now become one of the region's most anticipated and most talked-about events. It is by invitation only.
This year's event opened with an outdoor brunch at 10 a.m. The seductive sounds of Frank Sinatra, played by the live trio, "Stolen Moments," welcomed guests onto Scarsdale Golf Club's rear terrace. Golfers were treated to champagne, passed hors d'oeuvres and food stations offering lobster, crab, raw seafood, made-to-order omelets, fresh waffles, tropical fruit, fine pastries, imported cheese, meat and other delicacies. Cigar rollers from La Casa Grande, in the Bronx, were hand-rolling premium artisan cigars from Cuban-seed tobacco grown in the Dominican Republic. Golfers enjoyed mild Connecticut Shades or full-bodied Maduro Robustos, while others relaxed with shoulder massages provided by Equinox Gym. Local photographers Mark Jessamy and Jon Thaler captured the day's details.
Arefieg's focused planning and preparation ensured the event's coordination and success. Vendors, sponsors, special guests, musicians, and Scarsdale Golf Club staff under the direction of Connie Mintzer worked together seamlessly. The result for attendees was amazing. Food vendors included Decicco Marketplace, Scarsdale Bagels, Joe "Mozzarella" Piacquadio, John Gristina Gourmet Pizza, Kumo Sushi and Lounge, Lange's of Scarsdale, Lulu Cake Boutique, Martine's Fine Bake Shoppe, La Renaissance and Ruffled Feathers. Each vendor provided extraordinary food experiences that guests will long remember.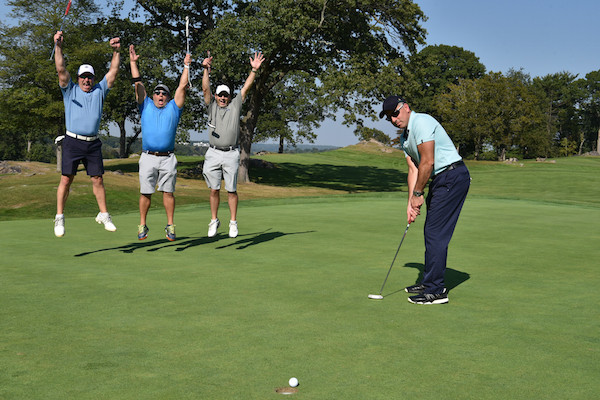 Zachys Wine & Liquor, of Scarsdale, oversaw the wines and spirits for the day. Don Zacharia, of Zachys, has long been a loyal contributor and supporter of the Scarsdale PBA and its endeavors. "Such dedication is exemplary," Arefieg said.
"Of course, I work hard to make this the best golf event that I can, but without the generosity, time and effort of everyone involved, it would not be what it is today," Arefieg continued. "This event happens because of all of us."
Robert Tucker, Esq., Chairman and CEO of T&M Protection Resources, LLC, said it is a "humbling honor" to be able to support the Charity Golf Classic. "This has become such an important community event. It supports our police, which is crucial in today's age, and it brings recognition to worthy charities that have been right under our noses," Tucker said. "It's a great opportunity to get together in a fabulous social setting. No one throws a better party than Ronnie. He has created a world class event, right here in Scarsdale."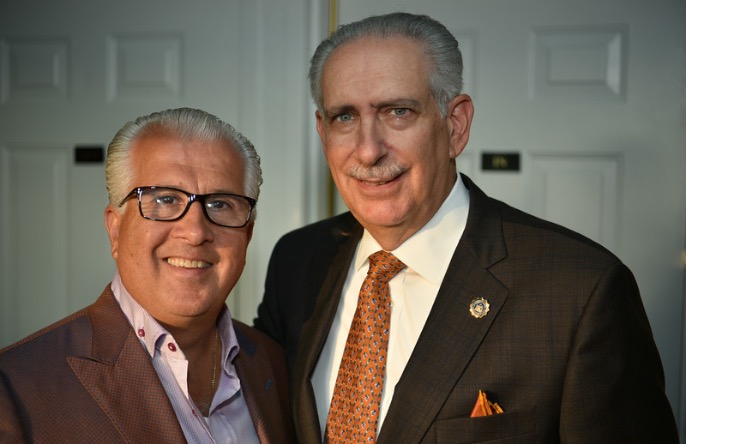 Describing the day's highlights, Arefieg was full of enthusiasm: "We have so many surprises for the golfers. Out on the green, there's fun at different holes. We have pizza making in a brick oven, a pig roast, specialty food and drinks. Even '104.7 Radio Live with The Woodman Show' is out there."
According to William Mayer, former Scarsdale resident and owner of Maestro Catering and Eastwood Manor in the Bronx, "Just when you think this event can't get any better, it does! This is the fundraiser of the year – and I go to a lot of fundraisers. Scarsdale is a great community, and Scarsdale police are amazing."
This year, Charity Classic golfers were limited to 36 foursomes. Tickets completely sold out in 17 days. Many golfers, like Adrian Regan, of Scarsdale, have been coming for years. Regan is a general contractor in New York City and owner of The Irish Bank, a popular Hartsdale pub, known for its good food and warm atmosphere. "Whatever you do, you've got to think about people and make that priority part of your success," Regan said. "I support the PBA because of the great job they do in my neighborhood and because this event donates to worthy causes. Doing good makes you feel good, and I look forward to being part of this event each year."
Following their games, players returned to the clubhouse for a lavish evening dinner. They were joined by spouses, friends and guests who did not play the course. Unlike other golf events that slowly fizzle out, this event always ramps up in the evening. This year's spectacular evening celebration, food, drinks and entertainment were made possible by the generosity of dinner sponsors: Mark Bezos, Scott Eichel, Scott Kleinman and Jordan Zaken.
This year's main sponsors were Mercedes-Benz of White Plains and Wilson & Son Jewelers. "I am thrilled with these sponsors' committed support and active involvement over many years. Their contributions and loyalty have helped this event grow in significant ways. This kind of loyalty is very special," Arefieg said.
James Macagna, Marketing Director for Pepe Auto Group and Mercedes-Benz of White Plains attended the event and shared his thoughts: "This is such an amazing day and such a spectacular event; the golf itself is almost secondary. As a company, we are proud to be part of this, since 2005, because it enables deeper involvement with the community, and we know our sponsorship supports good causes."
One of this year's grand prize raffles was a 2018 Mercedes-Benz C300 4MATIC sedan, from Mercedes-Benz of White Plains. The other grand-prize raffle was for a Rolex Oyster Perpetual, from Wilson & Son Jewelers. Mercedes-Benz of White Plains also slated a new 2017 C63 AMG cabriolet and a new 2018 E400 coupe as prizes for any golfer hitting a hole-in-one. No one did, but Macagna said, "We're always hoping someone gets a car. A hole-in-one is very exciting."
"A big part our business model is to do more and give back," Macagna explained.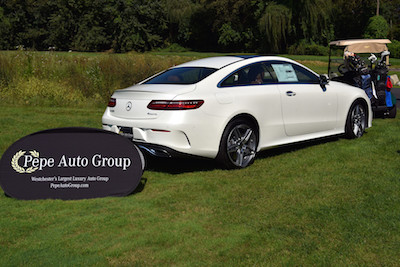 "We love participating in events like these because we want our customers to see the larger reach of their business. We've been in Westchester for almost 50 years, so we're deeply invested in this community. By doing business with Mercedes-Benz of White Plains, our customers enable us to support local causes and give back to the community. This makes everyone stronger."
Arefieg starts planning each year's Charity Golf Classic about four months after the previous one concludes – and in the meantime, he's gathering ideas. In total, approximately six to eight months of intense planning, active networking, mind-blowing organization, and many long days and nights, comprise the behind-the-scenes activity leading up to the event. Arefieg makes sure every detail is perfect; nothing is overlooked; and every effort is thoughtfully coordinated and executed. "I owe a lot to Connie Mintzer and her team at Scarsdale Golf Club. They have been amazing and have catered to our every need," Arefieg said.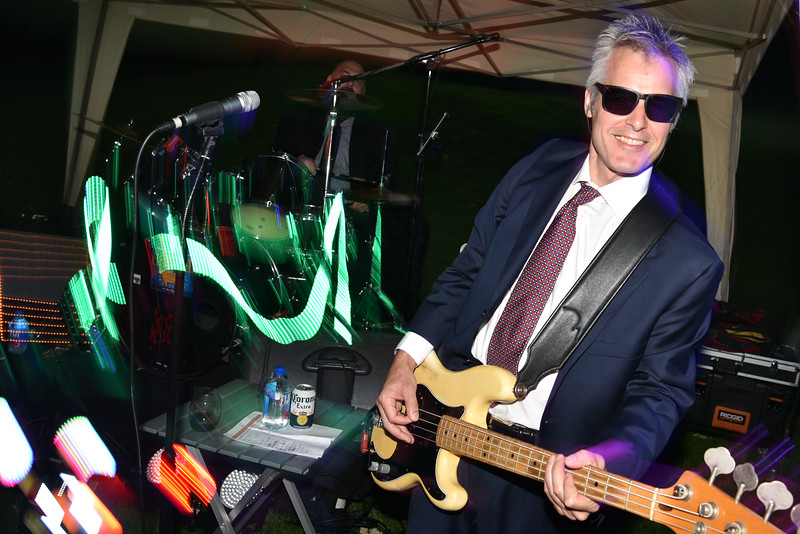 A cocktail hour on the clubhouse terrace began the evening festivities this year. Everything was of the highest caliber. "Someday Radio," a band formed by Scarsdale firefighters Mike and Tom Dwyer and their brother Pete, entertained guests with live rock music. Hand-rolled cigars were provided by Eagles Nest Cigars, of Harrison, and Pride Cigars, of Miami, Florida. Whiskey and Scotch tastings, sponsored by Zachys Wine and Liquor, featured Johnnie Walker Blue Label and Black Label, Lagavulin and Macallan 18. Additionally, a professional pourer featured Hudson Whiskey, a craft label produced by Newburgh's Tuthilltown Distillery. Across from the tasting table, fresh lobsters were being roasted over charcoal, and fresh mozzarella was being made by Joe "Mozzarella" Piacquadio, of the Chappaqua farmer's market.
Michael Wilson, of Wilson & Son Jewelers, spoke about his dedicated support of the event, the PBA and the Scarsdale community. "It is an honor to be a longtime sponsor of this Charity Golf Classic," he said. "We take part in many charitable fundraisers, but nothing compares to the passion and energy of this event. It is impressive and heartwarming. Everyone here represents the best of Scarsdale – and I'm proud to be a member of this very special community and a supporter of the Scarsdale PBA."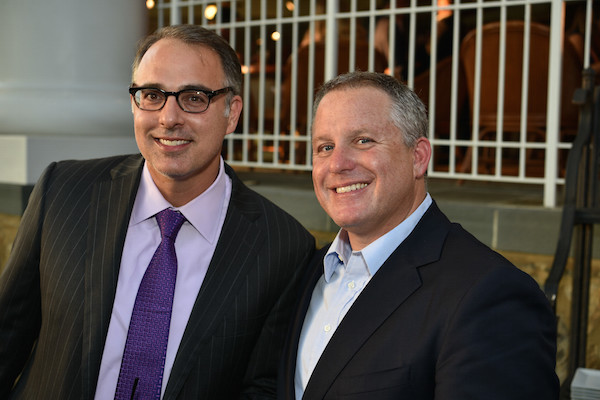 Following the extraordinary cocktail hour, the party moved inside for dinner and dessert. DJ Serge Entertainment, of White Plains, energized the dance floor, as a silent auction occurred. People mingled and came together over smart conversation, plates of food, fine wines and shared purpose. They learned about valuable juvenile diabetes research funded by JDRF and groundbreaking pediatric cancer research supported by the #PaulieStrong Foundation. The #PaulieStrong Foundation was formed by the Jimenez family, of Greenacres, to honor their 10-year-old son Paul Ulysses Jimenez, who tragically lost his life to Rhabdomyosarcoma, a rare soft tissue cancer, on January 5, 2016.
In addition to generously supporting these and other charities, as part of Scarsdale PBA's mission, the annual Charity Golf Classic provides crucial funding for the Scarsdale PBA itself. It is the organization's biggest annual fundraiser, and the PBA counts on it to keep healthy, continue operating and forward initiatives.

Scott Eichel has been a resident of Scarsdale for 11 years and is an important PBA supporter. He explained: "Scarsdale is a special community, where the intersection between police and community is key. The annual PBA Golf Classic is unique because its benefits are twofold. It not only supports the PBA's financial and budget needs. It also helps the PBA give back to important charities that positively impact residents in the community. It also brings people together in wonderful ways – police and people important to them, residents, old friends and new friends. It provides a great forum for members of the community to understand the needs and challenges of the police department, and for the police to hear what the community needs from them."

"It's really inspiring to see this event come together," Arefieg said. "It's a great event for many reasons, but its special energy comes from all the people who support it and participate in so many different ways."
Arefieg described how the event draws doctors, lawyers, judges, Scarsdale residents, non-residents, CEOs, business owners, entrepreneurs, current and former police chiefs, members of New York State police, county officials and police officers from across the region. He described how their collective support combines with the support and participation of sponsors, vendors, volunteers and the entire golf club staff to make the event happen.
"It's really a result of many great relationships that have been building over years, to allow us to reach this point, and make this incredible event what it is today," Arefieg said.
His sentiments were echoed by two local dignitaries at the evening event.
Westchester County Executive Rob Astorino commented that he looks forward to attending the each year. "It's certainly the 'Who's Who' event in law enforcement, a great party and a nice occasion to get together," he said. "And the Scarsdale PBA does a fantastic job raising money for good causes."
Westchester County District Attorney Anthony Scarpino, agreed: "As the chief of law enforcement in Westchester County, I go to a lot of fundraising events, but nothing compares to this gathering. It's the best in the county. What really stands out is the entire community's support for the police and the very positive relationship between police and community – which, these days, is really great to see."
Scarsdale Police Chief Andrew Matturro said the event made him proud: "I want to Congratulate PBA President Boris Grgas, Vice President Steve Delbene and Event Chairman Police Officer Ronnie Arefieg for the successful event. It was a beautiful day, and while everyone enjoyed their round of golf, the true success was in their ability to contribute to two very worthy causes – #PaulieStrong and juvenile diabetes. I want to commend all PBA members and police officers who volunteered their time to make this an incredible event. Those who participated saw a small example of how dedicated our men and women are to the PBA and to the Scarsdale community. I am fortunate to see this every day at work, and I am proud to be associated with these officers."
Following the event, Arefieg reflected on its success: "The greatest pleasure, for me, is in bringing so many people of different professions and backgrounds together, in one venue, for the same cause. It's a beautiful thing to experience. The Scarsdale PBA is so grateful to the entire Scarsdale community and to our supporters outside the community for their tremendous loyalty, generosity and kindness. My vision for this event has always been focused on a strong and authentic relationship between the community and the PBA, with everyone working together. I see this event as proof of one big team, one big effort, one big vision for the future."
If you are interested in attending, sponsoring or donating to the 15th Annual Scarsdale PBA Charity Golf Classic, scheduled for fall 2018, please contact Ronnie Arefieg or Scarsdale PBA at: rarefieg@scarsdale.com or 914-472-7877.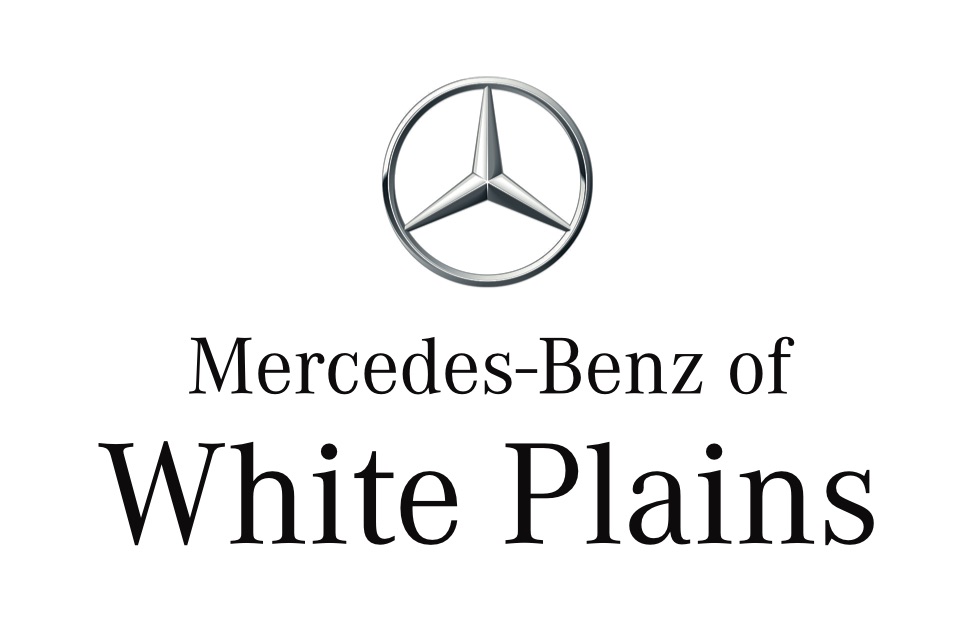 Content sponsored by Mercedes-Benz of White Plains
50 Bank Street, White Plains, NY, 10606
(914) 949-4000
www.mbwhiteplains.com
Mercedes-Benz of White Plains – "Expect Everything"
(Photo Credit: Jon Thaler: See more photos here.)
Add a comment
Where to Worship for the High Holidays: 2017
Details

Written by

Joanne Wallenstein

Hits: 2864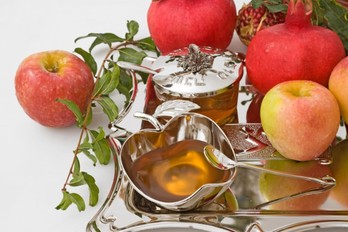 The High Holidays are upon us with erev Rosh Hashanah on Wednesday night September 20th and Yom Kippur, beginning at sundown on Friday September 29. If you are not a member of a synagogue and you're looking for a place to worship, here are some services at local temples that are open to the public. See below for instructions about attending these services:
Chabad of Scarsdale will hold their High Holiday Services at the Scarsdale Woman's Club at 37 Drake Road in Scarsdale. Services are free of charge and walk-ins are welcome. RSVP is appreciate at info@chabadofscarsdale.com. Or visit their website at Chabadofscarsdale.com. Here is their schedule of services:
Rosh Hashanah
Wednesday September 20:
Services 7:00 pm
Thursday September 21:
Services 9:30 am
Children's program 10:30 am
Shofar 11:15 am
Friday September 22:
Services 9:30 am
Children's program 10:30 am
Shofar 11:15 am
Yom Kippur
Friday September 29:
Kol Nidrei 6:15 pm
Saturday September 30:
Services 9:30 am
Children's program 10:30 am
Yizkor 11:45 am
Neilah 5:15 pm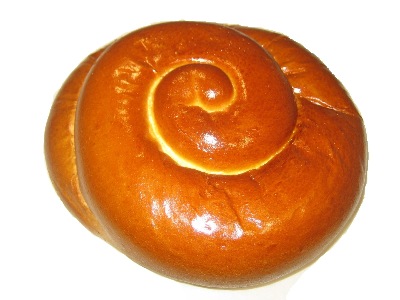 Congregation Kol Ami at 252 Soundview Avenue in White Plains invites the public to the following High Holiday Services that are open to the community. Be their guest as they welcome in a sweet New Year.
Rosh Hashanah Family Service
September 21, 3: 15-4:00pm Reception following
Second Day Rosh Hashanah Service
September 22, 10:00-12:00pm Reception following
Yom Kippur Afternoon Service (Schulman Chapel)
September 30, 3:00-4:00pm
Yom Kippur Family Service
September 30, 3: 15-4:00pm
Yom Kippur Memorial and Concluding Service
September 30, 5:00-7:00pm
A limited number of High Holy Day tickets are still available for purchase to other services. For more info, call Jess Lorden, Executive Director at 914-949-4 717 x l01. Visit us at www.nykolami.org. 252 Soundview Avenue, White Plains, NY 10606
Scarsdale Synagogue Temples Tremont and Emanu-El, a reform congregation located at 2 Ogden Road, Scarsdale invites you and your family to join them and experience the joy of the High Holy Days at the following services that are open to the community:
Selichot
Saturday, September 16
7:00 p.m.
Screening and discussion of the Tom Hanks film "A Hologram for a King"
Dessert and Selichot Service

Join friends old and new as they once again welcome in the High Holy Day season. They will begin by screening the 2016 critically acclaimed Tom Hanks film "A Hologram for a King," which explores themes of rebirth and redemption. The film and brief discussion of it will be followed by coffee and dessert, which will be followed by the brief Selichot service in which we will experience our High Holy day liturgy and melodies for the first time. And, we will share in the annual ritual of dressing our Torah scrolls in seasonal white. Bring a friend - all are welcome!
Erev Rosh Hashanah
Wednesday, September 20
8:00 p.m. - Evening Service
First Day Rosh Hashanah
Thursday, September 21
2:30 p.m.
High Holy Day Family Experience
Blessing for new babies
Second Day Rosh Hashanah
Friday, September 22
9:00 a.m. - Rosh Hashanah Family Program - Celebrating the New Year with a harvest of apples! Join us for a meaningful apple picking morning at Harvest Moon Farm and Orchard. $20 Family Fee. RSVP required in advance to families@sstte.org.
10:00 a.m. - Morning Service, Main Sanctuary
Shabbat Shuvah
Friday, September 22
6:15 p.m. Erev Shabbat Service
Yom Kippur
Saturday, September 30
1:00 p.m. - Adult Discussion
1:30 p.m. - High Holy Day Family Experience
3:00 p.m. - Afternoon Service
4:45 pm - Yizkor followed by Neilah and Break Fast

Erev Sukkot
Friday, October 6
Shake it Up!: Sukkot Extravaganza
5:30 PM - Family Shabbat/Sukkot Experience
6:30 PM - Sukkot Dinner. RSVP to programs@sstte.org
7:30 PM - Shir Shabbat/Sukkot Service featuring our professional musicians
Erev Simchat Torah
Wednesday, October 11
4:00 p.m. - Religious School
5:30 p.m. - Simchat Torah Service
6:15 p.m. - Simchat Torah Dinner.
RSVP to programs@sstte.org
www.sstte.org. 914-725-5175.
Shaarei Tikvah is a friendly, vibrant congregation with an active, engaged membership located at 46 Fox Meadow Road in Scarsdale. The only synagogue in Scarsdale affiliated with the Conservative Movement, they warmly welcome individuals and families irrespective of personal religious practice, gender, race, or sexual orientation.
They invite you to their High Holiday services. Non-members may purchase tickets by calling the office at 914-472-2013 ext. 300.
Wednesday, September 20 – EREV ROSH HASHANAH
6:30 PM – Rosh Hashanah Evening Services
Thursday, September 21 – Rosh Hashanah First Day
8:30 AM – Services
10:45 AM – Tot Program
10:45 AM – Junior Congregation
11:00 AM – Teen Forum
11:30 AM – Learner's Service
1:15 PM – Tashlikh Services – Butler Woods
Friday, September 22 –Rosh Hashahah Second Day
8:30 AM – Services
10:45 AM – Junior Congregation
Friday, September 29 – Kol Nidre
6:15 PM – Services
Saturday, September 30 – Yom Kippur
8:30 AM – Services
10:45 AM – Tot Program
10:45 AM – Junior Congregation
YIZKOR (immediately following Rabbi's sermon)
11:00 AM – Teen Forum
11:30 AM – Learner's Service
4:50 PM – Mincha Services
Neilah Ends with Blowing of Shofar at approximately 7:30 PM
Tot Program
10:45 am -12:45 pm
Children (6 months-5 years) with parent or caregiver
Join us in celebrating Rosh Hashanah and Yom Kippur with songs, prayers, a Torah march, story time, holiday friendly crafts. A snack of challah, apples, water and grape juice will be provided during the service.
Junior Congregation
10:45 am -12:45 pm
Children (K-6th grade)
The Junior Congregation service offers children an opportunity to explore the themes of the High Holidays with their peers. Led by our experienced and energetic group leaders, we will provide fun, educational programs for your children while you attend services. Each group will enjoy age appropriate games, stories, discussions, prayers and songs. A snack of challah, grape juice, honey and apples will be provided on Rosh Hashanah and Yom Kippur.
Shaarei Tikvah, The Scarsdale Conservative Congregation
46 Fox Meadow Road Scarsdale, NY 10583
www.shaareitikvah.org/ synagogue@shaareitikvah.org
Westchester Reform Temple, located at 255 Mamaroneck Road in Scarsdale, invites the public to the following services. Note: Services marked with an asterisk * are open to the community. Non-Member Entrance Cards must be requested in advance by calling (914) 723-7727.
Erev Rosh Hashanah
Wednesday, September 20
5:00 pm *Family Service - Beit Midrash (Non-Members are welcome)
Rosh Hashanah
Thursday, September 21
3:00 pm *Tot Service - Beit Midrash (Non-Members are welcome)
5:45 pm *Tashlich with Young Israel of Scarsdale (Carpenter Pond)
Rosh Hashanah
(second day)
Friday, September 22
10:00 am *Morning Service - Sanctuary
(Entrance Cards not required. Non-Members are welcome)
10:00 am *Alternative Movement Service – CJL
Kol Nidre / Yom Kippur
Friday, September 29
5:00 pm *Family Service - Beit Midrash (Non-Members are welcome)
Yom Kippur
Saturday, September 30
2:15 pm *Musical Meditation and Alternate Yizkor - Sanctuary
(Non-Members are welcome)
2:30 pm *Tot Service - Beit Midrash (Non-Members are welcome)
3:30 pm *Afternoon Service, Yizkor, Ne'ilah - Sanctuary
(Non-Members are welcome)
Add a comment
Wellness in the Scarsdale Schools
Details

Written by

Joanne Wallenstein

Hits: 2514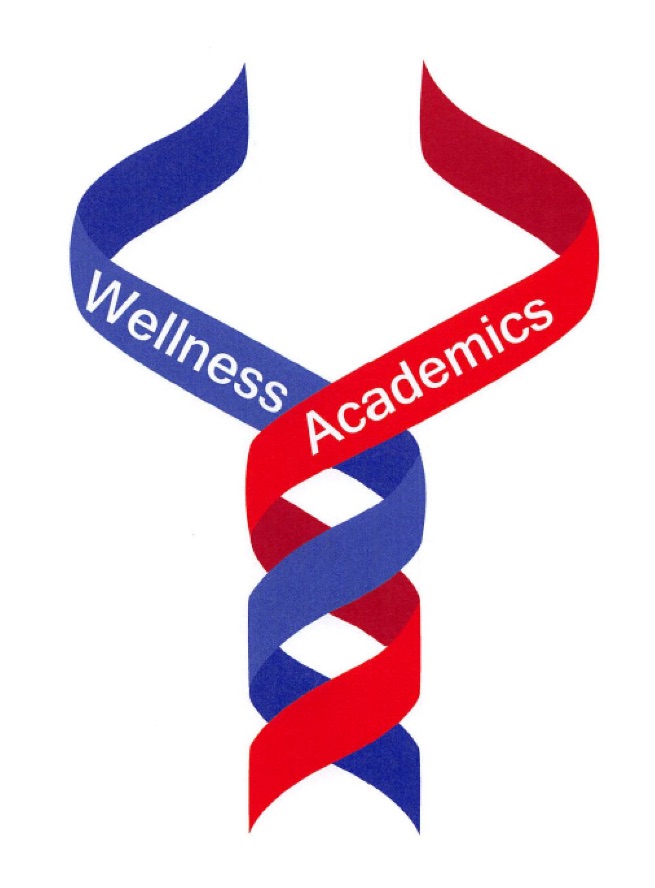 How does the Scarsdale School system define wellness ... and seek to improve well-being for children in all grades? What does wellness mean for those who have just begun kindergarten to those applying for college -- and everyone in between?
The district has made wellness a priority since 2014 and has now implemented a far-reaching approach to improve well-being for students at all levels. Introducing a report on wellness at the September 25 meeting of the Board of Education, Assistant Superintendent for Curriculum Lynne Shain called this initiative one of the districts most successful as it embraces a shared sense of need and shared values.
She said, "The business of America is business and the business of Scarsdale is high academic expectations which is linked to high academic achievement." Starting in 2014 the district embarked on an initiative to improve student wellness, which has been found to actually improve engagement in learning and ultimately performance.
At the time, the district chose wellness as their focus for their work with the Tri-State Consortium and put forth an agenda to define wellness, assess student wellness, research and learn, communicate and put techniques and programs into practice. The presentation at the board meeting demonstrated the many moving pieces to this initiative and steps already in place to impact students.
Shain defined three elements of wellness including:
Body: (Physical wellness)
Mind (Positive psychology, mindfulness, grit)
Spirit (Thriving and flourishing children and students)
She then introduced district personnel who reported on the role they played in the process:
Director of Technology Jerry Crisci explained how the Center for Innovation has played a key role in making change happen across the district, planning site visits, inviting speakers on innovation and wellness and providing project grants to teachers for redesigning the curriculum. One of the original grants from the Center for Innovation was for work on health, nutrition and wellness that became the foundation for the district's thinking of student wellness.
SHS Principal Ken Bonamo explained that stress has been a key topic of discussion for years and that in 2014-15 the high school began work with a group called Challenge Success and Stanford University to collect data on student stress and assess stress levels here in comparison to peer schools.
While the results shows that students felt a high degree of connection with the faculty it also showed that the average homework load of three hours per night exceeded peer schools average of two hours, and that students in Scarsdale experienced lack of sleep, headaches and stomach problems at higher rates than students at peer schools.
Rather than being engaged in learning for the sake of learning, they were "doing school" to get the grades and get finished.
The faculty invited Vicki Abeles, author of Beyond Measure to discuss her work and belief that reducing homework loads and increasing time for rest actually increases student engagement and learning. Dr. Stuart Slavin, Associate Dean for Curriculum at St. Louis University School of Medicine was also invited to speak to the faculty and presented his findings that showed that reducing the curriculum, allowing students to take courses pass/fail and giving students back their free time resulted in improved national board scores.
These speakers inspired the SHS faculty to revise curricula and assessments to attempt to reduce the homework load to two hours per night. In addition, a new policy was implemented to prevent any tests from being given during the first two days back from vacation. Teachers are also experimenting with giving students their homework assignments during the last few minutes of class to assess how long it takes to complete and to see if students are more efficient at homework in school, than at home where they are "tethered to electronic devices."
Bonamo said that the faculty will continue to assess the homework load, examine homework for varying courses and explore the role of technology on student's concentration.
At the middle school, the focus has been on raising awareness about using positive psychology to improve student well-being. School Psychologist, Dr. Elliot Cohen explained that these characteristics have been found to increase student well-being and in turn academic performance.
Positive emotions

Engagement

Relationships

Meaning and Purpose

Accomplishment
In fact, he said that well-being leads to both short and long term academic achievement. Research has found that well-being increases life satisfaction, combats and buffers depression and that happy children are better learners.
In order to share these values, the school has hosted presentations to the faculty to increase mindfulness, character strength and resilience, purchased the book "Mindset The New Psychology of Success" by Carol Dweck for each faculty member and offered summer program grants for curriculum to increase wellness. Through STI courses, collaborative conversations and meetings, the staff at SMS continues to examine the role of wellness in student development and foster a school culture that teaches positive psychology to students.
At the elementary schools, each school is examining how they will improve student wellness. Some schools are surveying students and faculty, others are engaging in programs to increase empathy and community and yoga and meditation is being introduced to center and calm young children.
According to Edgewood Principal Scott Houseknecht, wellness is a focus at the elementary schools and they are now comparing practices and gathering feedback to influence future initiatives. Each school has a committee dedicated to wellness and will continue to explore how best to incorporate student well-being into practice.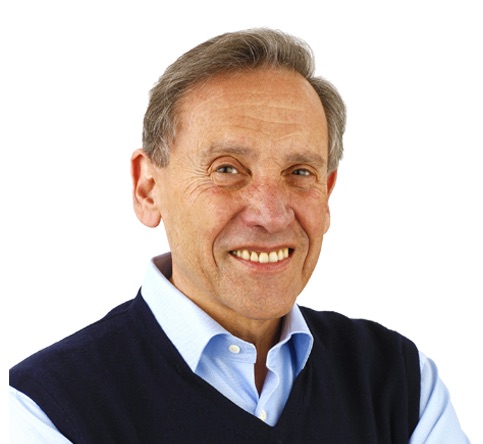 Lynne Shain concluded the presentation and said that Dr. Robert Brooks, author of, "The Power of Mindsets: Nurturing Motivation and Resilience in Students," received a standing ovation when he was invited to address the entire faculty on Superintendent's Day in March. He argues that happiness precedes success, instead of the idea that happiness is the outcome of success.
She explained that following the review of Scarsdale's wellness initiative, the Tri-State Consortium invited representatives from Scarsdale to address superintendents at their meeting, and to date a record 29 superintendents have signed up to hear their presentation this Friday, September 29.
Shain invited everyone at the Board meeting to demonstrate the new thinking by standing up for a much-needed stretch following two hours in their chairs.
Read the Tri-State Consortium report here:
Watch the board presentation here:


Add a comment
Sister District Project Connects Scarsdale Volunteers to Swing Election Districts
Details

Written by

Brooke White

Hits: 1508

This November, as Westchester votes in elections for County Executive and a number of other local seats, the commonwealth of Virginia will hold elections for all 100 seats in their lower chamber, the House of Delegates. Activists have set their sights on the Virginia House races as the elections to watch in 2017, and volunteers from across New York's 16th Congressional district, including many from Scarsdale, are getting involved through the Sister District Project.
Sister District Project is one of a number of organizations formed in the days immediately following the 2016 elections. Stunned by President Trump's election and alarmed by the number of Republican "trifectas" (states where Republicans hold both legislative chambers and the governorship), Rita Bosworth, a 38-year-old former federal public defender from San Jose, California, thought there had to be a way to connect progressive donors and volunteers in solidly blue areas to swing districts, where Democratic candidates need reinforcements. Bosworth and her co-founders started Sister District Project to do just that.
One of only two states to hold state elections in odd years, Virginia has elected more Democrats in recent years (no Republican has won a statewide election since 2009), while Republicans have held control of both legislative chambers. After digging deeper into the 2016 election returns for Virginia, Bosworth and team made an interesting discovery: Hillary Clinton won the popular vote in seventeen Republican-held Delegate districts -- the same number of seats Democrats need to win in order to take back control of the Virginia House.
The 16th Congressional district's local team supports two candidates for the Virginia House of Delegates -- Chris Hurst, the Democratic candidate in the 12th House of Delegates district, and Karrie Delaney, the Democratic candidate in the 67th House of Delegates district. Close to 200 residents of the 16th district have volunteered for Sister District Project, and NY-16 volunteers have reached out to hundreds of voters through phone calls and handwritten postcards, and donated more than $2,000 to Hurst and Delaney's campaigns.
To learn more about Sister District Project and sign up to volunteer, visit sisterdistrict.com or email the NY-16 team for Scarsdale at ny16dc@gmail.com.
Add a comment