Open Your Home to a Fresh Air Fund Child this Summer
Tuesday, 11 March 2014 21:25
Last Updated: Tuesday, 11 March 2014 21:26
Published: Tuesday, 11 March 2014 21:25
Joanne Wallenstein
Hits: 9087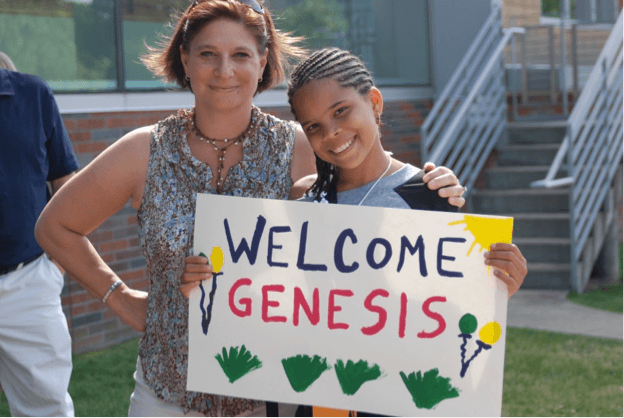 Martha Mintzer, originally from Larchmont, first became familiar with The Fresh Air Fund in the 1960s when her family opened their heart and home to a New York City child, Ceretha. "Forty plus years later, our family still reminisces about her visits," says Mintzer. It was an experience that Mintzer could never forget, and one that influenced her to continue the tradition of hosting a Fresh Air child with her own family. Now, over four decades later, Mintzer is a Fresh Air Fund consultant and local volunteer leader for The Fresh Air Fund. She has not only continued the tradition of hosting within her own family, but has worked endlessly to expand this tradition across Westchester County and beyond.

The Fresh Air Fund is an independent, not-for-profit agency that has provided free summer experiences to more than 1.8 million New York City children from low-income communities since 1877. Each summer, over 4,000 children visit volunteer host families in rural, suburban and small town communities across 13 states from Virginia to Maine and Canada.

Mintzer is now working to develop The Fresh Air Fund's Volunteer Host Family Program in and around Scarsdale and is spreading the word about the volunteer host program. "Scarsdale is such a great community with families who have so much to offer these kids," Mintzer praises of the New York suburb. "We're not all that far from the city, yet it is a world of difference to the city children."
While Mintzer's family originally decided to host a Fresh Air child for the child's benefit, she has found that it is a truly rewarding experience for everyone involved. "My kids have become very open to giving back and helping others," Martha says proudly. "It is awesome to see a kid learn to swim for the first time, to see the smiles on their faces as they jump into the open arms of a new host family; it is an indescribable experience."

For more information on The Fresh Air Fund's Volunteer Host Family Program, join Westchester County's current and prospective host families on April 3rd from 6:30 pm to 8:00 pm at the Mamaroneck Public Library, at 153 Library Lane (entrance through the Emelin Theater). Local host families will share their experiences hosting New York City children and the significance of opening your heart and home to a Fresh Air child. Light refreshments will be served. You can also contact Martha Mintzer at 203-226-6627 or visit www.freshair.org for more information on The Fresh Air Fund.
Photo Credit: Hannah Beck