Scarsdale Revaluation Debated on NPR
Thursday, 04 September 2014 01:33
Last Updated: Thursday, 04 September 2014 18:16
Published: Thursday, 04 September 2014 01:33
Joanne Wallenstein
Hits: 7923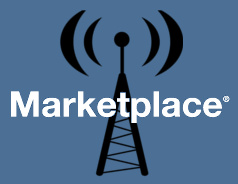 Discontent among the well-heeled about the Scarsdale Tax Revaluation has now gone national. David Bunzel, a Murray Hill resident who is leading a challenge to the revaluation along with Robert Berg, who supported Scarsdale's first revaluation in 45 years, were interviewed on the Marketplace Program on National Public Radio on September 3. You can listen to the interview here:
On the broadcast Bunzel says that the 30% increase in his assessment is not fair and that his group is challenging the new assessments. Records show that the valuation on his house on Sherbrooke Road rose from $3,092,000 prior to the revaluation to $4,124,000 afterwards. Taxes before the revaluation were $76,367 and in 2015 could rise by $18,000 to an estimated $94,000.
However, Bob Berg who championed the reassessment says, "Who has sympathy for these people? ... They were getting a great deal that we were paying for, for 45 years in many cases."
Turns out that one of the members of the Scarsdale Board of Trustees does have sympathy for the cause. Trustee Marc Samwick has filed his own tax grievance. Because of the VIllage's conflict of interest policy, and a long-standing agreement between the Village of Scarsdale and the Town of Mamaroneck for situations like this, Samwick's grievance will be handled by the Town of Mamaroneck Assesor rather than Scarsdale's assessor, Nanette Albanese
We asked Samwick to comment and he sent us the following: "I am filing a tax grievance in the ordinary course with no agenda other than to have my assessment better reflect the value of my home. It is my understanding that the Village is following standard operating procedure by having a Village Trustee's grievance heard by the Town of Mamaroneck."
However, Samwick has far less at stake then Bunzel. Samwick's home valuation rose about $300,000 in the revaluation, taking his taxes from $26,155 in 2014 to an estimated $31,409 for 2015. If he is successful with his grievance, he stands to gain a few thousand dollars a year.