Scarsdale Accepts the Ice Bucket Challenge
Friday, 12 September 2014 14:34
Last Updated: Friday, 12 September 2014 14:35
Published: Friday, 12 September 2014 14:34
Joanne Wallenstein
Hits: 3842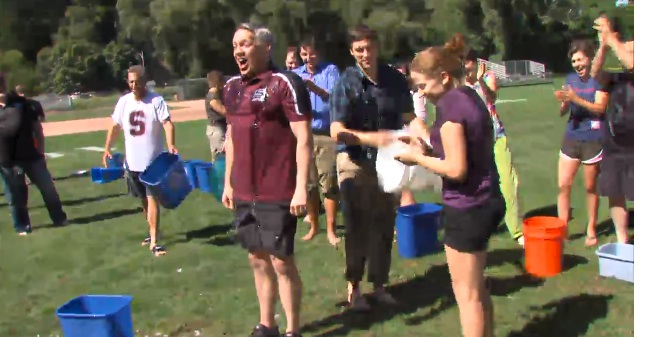 Students, faculty, administrators and the superintendent himself gathered on Dean Field on Friday September 12 to accept the Ice Bucket Challenge from Winnetka Illinois.
Dr. Hagerman's former district sent him the challenge and he rallied the troops at SHS to get doused. Participants stood in a row and poured water down the line – ending with Dr. Hagerman who was drowned by School President Amanda Shuster.
Watch it streaming on the Scarsdale Schools website.