PT Council Program Offers Tools For Parenting in the Age of Social Media
Monday, 23 April 2018 13:26
Last Updated: Monday, 23 April 2018 18:40
Published: Monday, 23 April 2018 13:26
Lauren Rubino
Hits: 2109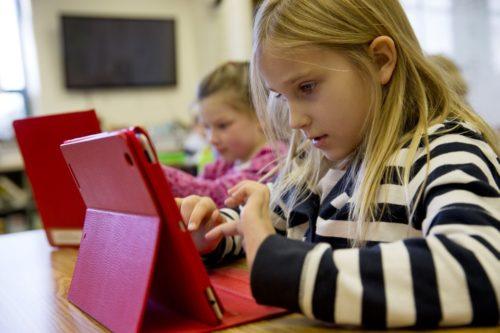 While social media has been around for over two decades, parents in Scarsdale and beyond are constantly grappling with how to best raise their kids in a tech-obsessed digital world. For this reason, the Scarsdale PT Council put together an important program on Wednesday, April 18, at Scarsdale High School, which began with a discussion of Scarsdale schools' soon-to-be-introduced social media policy, followed by a talk about raising confident kids in the digital age.
To start the morning, Jerry Crisci, Director of Instructional Technology and Innovation and Co-Director of the Center for Innovation for Scarsdale Schools, discussed Scarsdale's existing technology guidelines. He went on to summarize the school system's new policy (currently in draft form on the Scarsdale School website), which focuses on social media as it pertains to the school community. Some of the big ideas introduced include: taking responsibility for your digital footprint, separating the use of technology for personal and professional use, respecting copyright and following fair use guidelines when communicating via social media, and being vigilant
Jerry Crisci, Director of Instructional Technology and Innovationwhen it comes to sharing personal information.
"It's a responsible use policy, instead of an acceptable use policy, " Crisci said. "Everyone has to take responsibility for their use of social media."
Next, educator, motivational speaker, and author of the Amazon bestseller Girls Just Want to Have Likes, Laurie Wolk, gave an informative talk about the challenges parents and children face in today's 24/7-connected world and how we can best address them. She began with a story about a high school girl who tried out for her school's field hockey team, and unfortunately did not make the cut. In the "old" days, the story would have ended there. However, in today's world the girl was subjected to constant reminders of what she was missing: triumphant wins showcased via Instagram, team-bonding sessions caught on Snapchat, and more.
"FOMO (fear of missing out) is the new reality," Wolk said. "Times have changed. Social media compounds everything."
Wolk went on to say that instead of fearing social media, parents must embrace it since it's not going anywhere. She advised the audience to see social media as a good thing, since it's a widely used and accepted form of communication and a way to gain insight into our children's lives. However, she also stressed the need to set limits, help preserve our kids' self-esteem, and teach them to monitor their usage and be aware of the implications of sharing via social media.
"We must use social media as a reminder to provide opportunities for kids to live in real life and help them build crucial skills like resilience, empathy, and self-regulation," Wolk explained.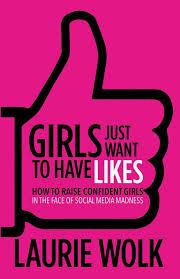 Another way she recommends that parents monitor social media is by creating a family media agreement. This kind of contract sets rules for technology usage in the household, puts those rules in writing, and helps kids to understand the reasons behind it.
"Kids need rules. They crave boundaries to bump up against," she explained. "But they want to know why."
Wolk also emphasized the importance of role modeling the behavior we want to see in order to create confident kids. As parents, we have to be aware of when we are looking at our own Facebook feeds and scrolling through text messages.
"With all of the digital distractions, we forget how to role model,"
Author and Social Media Expert Laurie WolkWolk said. Not only do we have to tell our kids the right way to act, we have to show them."
For more information about Laurie Wolk, visit her website for more information.