Scarsdale Baseball and Lacrosse Seasons Come to An End
Wednesday, 23 May 2018 15:13
Last Updated: Thursday, 24 May 2018 14:02
Published: Wednesday, 23 May 2018 15:13
Hits: 1584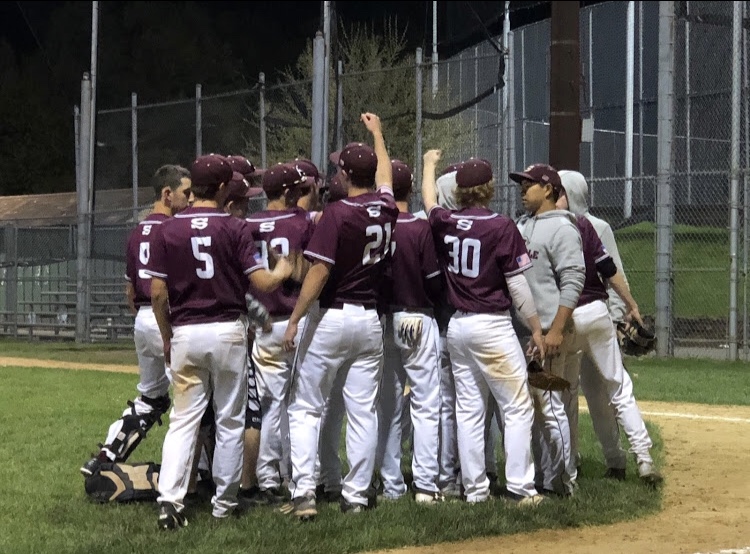 Scarsdale's baseball and lacrosse teams both suffered devastating losses this week, marking the end of a good season for both teams. The baseball team had an 8-10 record and the lacrosse team went 10-8 during the regular season, meaning both teams secured a spot in the playoffs. However, both seasons ended with the baseball team's loss to Suffern and the Lacrosse team's loss to Lakeland.
On Monday, the 13-seeded Scarsdale Raiders Baseball team had their first playoff game against the 4-seeded Suffern Mounties. The game, twice postponed due to weather, was played at Suffern High School with starting pitchers Jack Callahan ('18) for Scarsdale and Texas Tech baseball commit Jack Scanlon ('18) for Suffern. In the first inning, the Raiders stranded Michael Green ('18) and Joe Weintraub ('18) on base after a double and walk, respectively. In the bottom of the first, Callahan retired the side, heading into a scoreless second inning.
The third inning, started by two Suffern walks, led to 3 mountie runs to make the score 3-0. Once again, the Raiders stranded two runners on base in the top of the forth and Callahan's double play helped the Raiders escape runners on first and third with no outs without allowing a run. The next two innings was a pitching duel as both teams could not bring in baserunners. In the bottom of the sixth inning, Suffern struck again with three more runs and brought in Wyatt Palmer to close the game.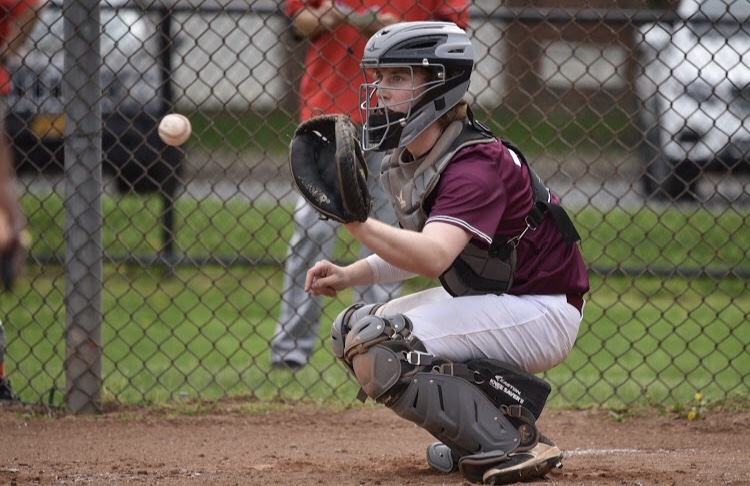 Michael Green ('18)
In the top of the seventh inning, the Raiders could not muster a run. Scarsdale stranded runners on base in five of the seven innings and lacked the timely hitting needed to knock Scanlon out of the game. The game concluded the Scarsdale Raiders' season. However, many of the players will be playing in the Scarsdale Annual Memorial Day Tournament.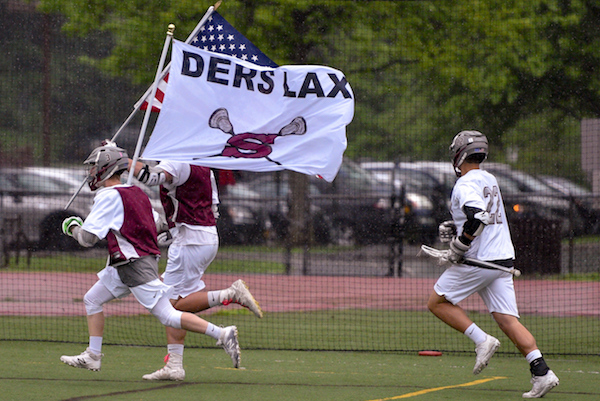 Tuesday May 23rd, the Scarsdale Varsity Lacrosse team faced off against Lakeland. The team went into their quarterfinal game with heads held high, as they had solidified their rank as the number two seed in the Class A tournament last week. Seth Thornton, who will play lacrosse at Syracuse University next year, scored three goals, Oliver Krohn scored two goals and one assist, Andrew Bernstein had two goals, Jason Lipsay scored one goal, Jackson Bornstein scored one goal, and Jack Brosgol had two assists. Even though the Raiders fought hard, the were defeated by Lakeland 10-9, which unfortunately ended the Raiders successful season.
The team was fortunate enough to have 16 dedicated seniors this year who demonstrated their leadership throughout the entire season. Next year a squad of new players will take the field. Lacrosse photos by Jon Thaler. See more here.