Trader Joe's Expanding on Central Avenue
Wednesday, 05 September 2018 20:06
Last Updated: Wednesday, 05 September 2018 20:06
Published: Wednesday, 05 September 2018 20:06
Joanne Wallenstein
Hits: 2252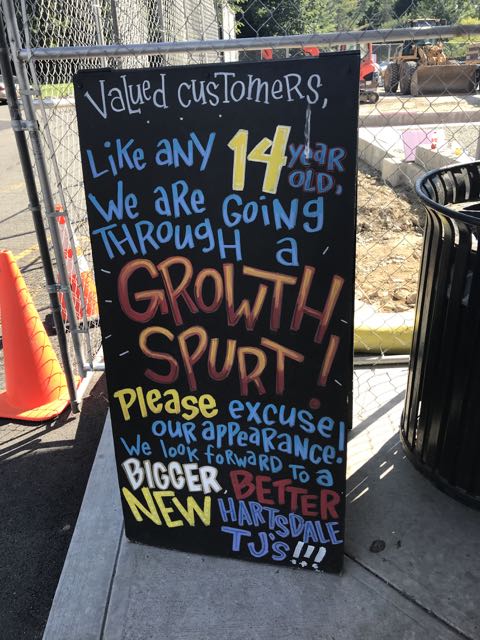 Fans of Trader Joe's will be pleased to learn that the store at 215 North Central Avenue is expanding. The work has already begun and plans are to add 4,000 square feet of space which will extend into the parking lot and eliminate some parking spaces.
The good news is that the store will have more space to stock popular merchandise that often runs out. The manager said there will be more shopping space, more registers, more refrigerators and more of everything that brings throngs of customers to the store.
He did not provide an expected completion date for the project, but did indicate that the new space will open sometime in 2019.