View from the Sideline: The Media's Contribution to our Polarized Society
Tuesday, 04 December 2018 18:12
Last Updated: Wednesday, 05 December 2018 12:15
Published: Tuesday, 04 December 2018 18:12
David Stafford
Hits: 1825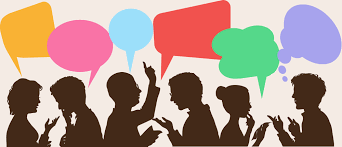 I'm a 19+ year resident of Scarsdale, the General Counsel of a well-known education publisher, and happily married with three kids who have (mostly) completed their journeys through the Scarsdale public schools. I'm a big sports fan, a news junkie and a political moderate. I'm opinionated but in a way that is hopefully not too obnoxious for those who have the pleasure of my company. I enjoy reading and listening to other peoples' opinions, even those with which I disagree, and believe that an informed citizenry, and respectful debate by people on the issues of the day, are the pillar of a healthy democracy.

This leads to a lament. Nowadays in the age of Trump, US society has become polarized to the point that cordial conversation among those with differing opinions has become difficult. The days of extended family engaging in respectful disagreements about the state of affairs in Washington, DC exist no longer. No doubt Trump is a precipitating polarizing figure, but another cause is the news media. As the late, great New York senator Daniel Patrick Moynihan once famously said in response to statements by a political opponent, "You are entitled to your opinion. But you are not entitled to your own facts." And that's the problem. The facts as reported in the US news media these days often depend on which media source we choose. To cite a recent example, according to the New York Times, on Sunday, November 25 the US Border Patrol used tear gas to turn away dozens of Mexicans asylum seekers who appeared at the US-Mexico border fence. The Times characterized the incident as an unjustified and disproportionate response by the Border Patrol agents against dozens of innocent Mexican citizens who had legitimate claims of asylum in the US. It was a straightforward, cruel overreaction by the Trump-sympathizing agents, right? Perhaps.

But the Wall Street Journal had a different take. The Journal reported that the asylum seekers resorted to violence and broke down barriers, hurling rocks at the US Border Patrol agents who used tear gas to disburse a hostile mob and protect themselves from harm. I have no idea what the actual facts were, but the point is, how can reasonable people, one for whom the NY Times is her source of news, and the other who reads the WSJ, have an intelligent discussion about the incident? There are many other examples, such as what occurs whenever a severe storm or other extreme weather occurs somewhere in the world. Is the event attributable to anthropogenic climate change, or not? According to the New York Times, the answer usually seems to be yes. The Journal tends to disagree. Similar issues exist with television media, with Fox News providing a hard right wing view of virtually every issue and going out of its way to demonize the motivations of Democrats and those with liberal leanings. And it's a two way street; CNN and MSNBC do the same in the context of Republicans and conservatives. And then there's social media, which exacerbates the problem by providing a forum for unchecked, ill-informed and extremist views that can and do influence peoples' points of view, especially those seeking information from their poltical echo chamber.

The media situation is feeding the polarization that is infecting our discourse and undermining our democracy. What's needed is a middle ground, trusted, objective source of news and analysis. Where is that middle ground? I cannot find it. Perhaps the situation will straighten out after Trump leaves office and we elect a President who makes it his or her priority to unite the country and soften the edges of our discourse. But in the meantime we're stuck in an unhealthy situation for our democracy. I close by referencing the encomiums being expressed in response to this past weekend's passing of George Herbert Walker Bush. When he was President, Mr. Bush was not, as I recall, a consensus builder. He was sometimes controversial, but in a way that now seems quaint. Through the present lens of history, he is recognized as a fundamentally decent, honest, American hero who was motivated entirely by a sense of public service and was committed to serving the best interest of the country. The question is, if our next President has similar characteristics – and we can only hope - will the news media reform and take a more moderate approach to news coverage and analysis so that we all form our opinions off the same set of facts? Or is there no turning back from where we are now? Sadly, I suspect it's the latter.

David Stafford is General Counsel of McGraw-Hill Education, a graduate of Columbia University and Cornell Law School. He grew up on Long Island. The views expressed do not necessarily represent the views of the company.