A Poet and a President
Wednesday, 16 January 2019 11:08
Last Updated: Wednesday, 16 January 2019 11:08
Published: Wednesday, 16 January 2019 11:08
Joanne Wallenstein
Hits: 1141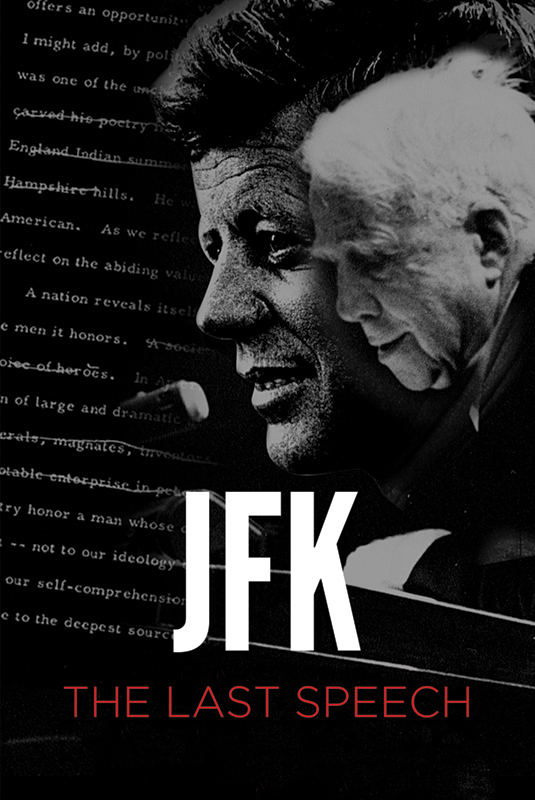 On Sunday February 10th at 3pm the Scarsdale Forum, the League of Women Voters Scarsdale and the Scarsdale Library will be screening the film JFK: The Last Speech at the Scarsdale Women's Club. The film explores the dramatic relationship between two seminal Americans—President John F. Kennedy and the poet Robert Frost—which reached its tragic climax in a surprising encounter with Soviet Premier Nikita Khrushchev at the height of the Cold War. Born out of these events is Kennedy's remarkable speech about poetry and power, which alters the life course of a group of Amherst college classmates who witness this compelling address and continue to exemplify in their contemporary lives a portrait of challenges facing America.
Neil Bicknell, a former Scarsdale resident and Amherst College graduate said about the film, "When my classmates and I initiated this project during our 50th Amherst College reunion, we were motivated by the conviction that President Kennedy's words are more important today than when he spoke them to us on October 26, 1963. We felt it important to take JFK's words, message and spirit to the American public."
Mr. Bicknell and a fellow classmate, Mark Sandler, both of whom were in attendance for President Kennedy's speech, will introduce the film and answer questions after the screening.
One other piece of Scarsdale trivia...In 1956, just after the opening of the library on Olmsted Road, Robert Frost visited Scarsdale and addressed the community.
Please join us for this exciting event at the Scarsdale Women's Club on Sunday, February 10th at 3pm.