Brazil Comes to the Bronx
Tuesday, 30 July 2019 13:15
Last Updated: Tuesday, 30 July 2019 13:36
Published: Tuesday, 30 July 2019 13:15
Joanne Wallenstein
Hits: 1885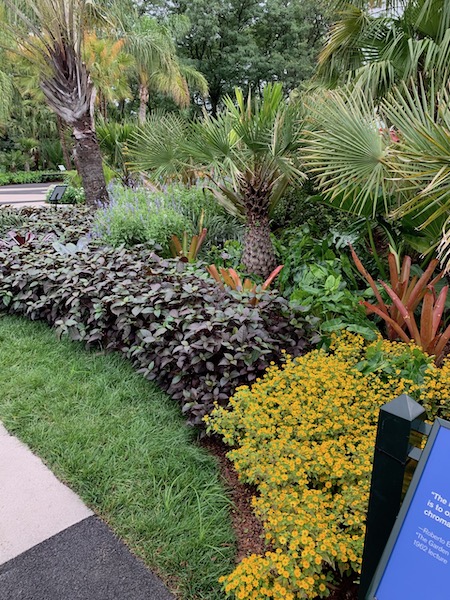 With the summer heat upon us, you may be searching for some cool escape plans. No doubt you've thought of the Scarsdale Pool and the beach at Rye Playland … but how about the Bronx?
Yes, the Bronx where you'll find the lush New York Botanical Garden and a tropical display of plants at the installation of the work of Brazilian landscape designer Roberto Burle Marx. If you can't fly to Copacabana Beach in Rio, here's the next best thing. Burle Marx's curved black and white concrete walkway lined with tropical plants, bromeliads and palms and large sculptures has been recreated in front of the conservatory. It's a dazzling display of foliage and succulents in hot tones of orange, fuchsia and yellow.
The exhibit features the native plants of Brazil including palms and elephant ears with a stunning sculptural water feature. Stroll down the path to the sound of samba which you can download on your iphone. Follow the concrete walkway inside to the conservatory to find more tropical plants and then onto the courtyard to see the water lilies in full bloom.
The garden will stay open late on Saturday night August 10. From 6-8 pm you can sip Caipirinhas, the national drink of Brazil, while enjoying the sounds of live Brazilian guitar music.
We opted to complete our visit with a tram ride around the garden. The half hour trip was cool and relaxing and we saw the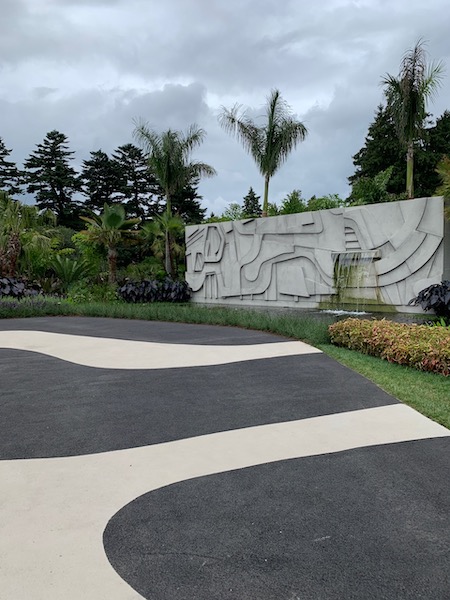 entire breadth of the garden. An audio guide on the tram introduced each of the many areas of the property including the rose garden, azalea garden, native plant garden and reflecting pool, magnolias, stately tulip trees and conifers. You can get on an off at any spot and stroll the surroundings.
The garden is open Tuesday through Sunday from 10 am to 6 pm and you can get there on Metro North by taking a local train from Hartsdale or Scarsdale and exiting at the Botanical Garden stop. Admission is free on Wednesdays.
New York Botanical Garden
2900 Southern Boulevard
Bronx, NY
718-817-8700
www.nybg.org