Religious School Students Publish Children's Book
Details

Hits: 2696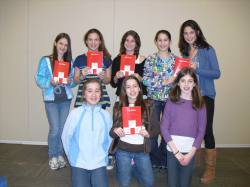 Seventh-grade students from Westchester Reform Temple's Religious School have co-authored and published a new children's chapter book. The Chase: A Modern-Day Midrash. Part mystery, part fantasy, and part coming-of-age story, The Chase follows a group of 12-year-olds as they track down several characters that have fled from the Torah, or Jewish Bible. The missing characters include Noah, who has abandoned his ark, along with his wife, his sons, and all the animals, as well as the Biblical patriarch and matriarch Abraham and Sarah. The children must figure out where the characters went and convince them to come back – and do all this in time for their friend's Bat Mitzvah service just a few days away.
The idea for the story came to the students a year ago, when they discovered a copy of "The Torah: A Modern Commentary," by Rabbi W. Gunther Plaut that was missing 50 pages. They showed it to Jonathan Blake, a rabbi at WRT, who explained the missing pages made the book unfit for any Jewish purpose. This notion captured the imaginations of the students, and ultimately, with the help of WRT Religious School teacher Barbara Josselsohn, they turned their musings into a novel. Early readers of the book have likened it to the Cam Jansen mysteries, and even to the Harry Potter series.
The book was written by eight young authors including Sydney Bernstein, Alexa Binday, Avi Goldstein, Abigail Haber, Naomi Haber, Rachel Haber, Alyssa Josselsohn and Gillian Lubin, and published by Westchester Reform Temple (WRT) and Kar-Ben Publishing, a leading publisher of Jewish books for children.
A short reading and official launch of the book with be part of WRT's family Sharing Shabbat service on Saturday, March 5 at 9:00 am. The one-hour service, designed for children ages 4-12 and their parents, is open to all. The morning program will be sponsored by The PJ Library® at Westchester Reform Temple.
Copies of the book are priced at $10, and the authors have committed to donating all proceeds to support educational programming at the Temple. The book maybe purchased at Westchester Reform Temple, 255 Mamaroneck Road in Scarsdale. For more information visit www.wrtemple.org or call (914) 723-7727.
Photo Top row, from left to right: Alyssa Josselsohn, Avi Goldstein, Alexa Binday, Rachel Haber, Gillian Lubin
Photo Bottom row, from left to right: Abigail Haber, Naomi Haber, Sydney Bernstein
Scarsdale Bookclub Celebrates Centennial
Details

Hits: 2906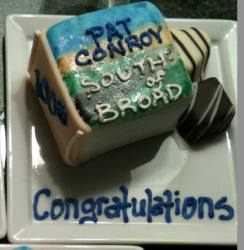 A unique group of Scarsdale woman celebrated reading and friendship at the Ritz on Friday night February 4, 2011. The book club of nine local women arranged a pajama party for themselves to mark their centennial of ten years and 100 books together.
The book club initially began when a few of the members met while their children were attending nursery school at Westchester Reform Temple and the moms bonded over their love of books. Each of the original five invited a friend --and voila -- they had a loyal group of booklovers who have been meeting once a month ever since.
Each month one member hosts the meeting at her home while another researches the book selection and leads the discussion. The group takes their mission seriously and puts aside gab to carry out in depth discussions of the books. Occasionally, the refreshments reflect the themes of the book, and while discussing The Coffee Trader, the group sipped on a blended coffee drinks and when they read The Help, Cynthia Samwick, who hails from North Carolina prepared a southern spread.
On occasion the group has interviewed the author and when they read "The Time Traveler's Wife," they had a conference call with author Audrey Niffenegger to learn more about the book, straight from the source. For another meeting when they read a book about adoption, they invited a local mother who had adopted a baby to share her thoughts.
The club also celebrated their 50th book with an overnight at the Greenwich Hyatt. One of the members put together a Jeopardy game using titles from their booklist and they all tested their memories of plots and protagonists. This year at the Ritz, the pastry chef baked special book cookies that were placed in each room featuring the group's 100th book, South of Broad by Pat Conroy. Each member brought nine book-related gifts to the party to share with the group. Among the clever offerings was a book group cookbook with recipes from many of the titles on their list, personalized book plates and custom tote bags and chocolates imprinted with book names.
Spokeswoman Andrea Weiss ascribes the club's success to their adherence to a strict schedule and format. They hope to continue to read, share and celebrate many more years together and for their 101st book they will read The Invisible Bridge by Julie Orringer.
Book club members include Lisa Goldberg, Joan Hendell, Nicole Moser, Tracy Nathanson, Cynthia Samwick, Amy Scharf, Mindy Schulman, Andrea Weiss and Carol Wolfe.
Happy reading!
Cuban-American Author to Speak at Scarsdale Library
Details

Hits: 3835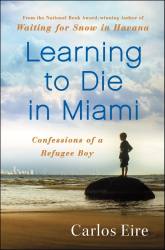 What was it like to be a child in revolutionary Cuba? Or to be an 11-year old orphan in America in the early 1960s? On February 1, National Book Award Winner and Yale Professor Carlos Eire will speak about these experiences in the Scarsdale Library Scott Room. The event begins at 7:30 PM and is open to the public.
Professor Eire, Riggs Professor of History at Yale, is known for his scholarly work on the religious and intellectual history of the West. He won the National Book Award for his first memoir about his Cuban-American experience Waiting for Snow in Havana. His most recent work, Learning to Die in Miami, is a continuation of that story.
To read more about Riggs Professor of History and Religious Studies Carlos Eire, please go to www.yale.edu/history/faculty/eire.html .
For more details, go to www.yalewestchester.org and click the "Events" tab or contact Rich Fabbro at 914-391-3707 or email him at rmfab@aol.com. Attendees are requested to register in advance.
To Bee or Not to Bee Wins the Bee
Details

Hits: 3577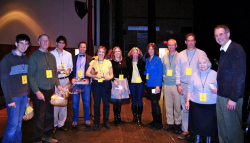 The Beebops, the Spell Chicks, The Library Trust-Bees and seventeen other teams competed in the first annual Friends of the Scarsdale Library Adult and Teen Spelling Bee on January 28th in the Scarsdale High School Auditorium.
The Bee was held to benefit the technology upgrade in the community room of the Scarsdale Library. Enough funds were raised to install hard wired-internet access and wifi in the Scott Room, plus some additional items. Ed Coleman (radio voice of the Mets) was the humorous emcee of the event, and the panel of judges included New York State Assemblywoman Amy Paulin, Mayor
Carolyn Stevens, and Dana Bernstein, Co-President of the Library Teen Advisory Board. Adam Krajchir, the President of the Scarsdale History Society, and Cindy Krossman handled the audience literary trivia quizzes "Worker Bees" (People helping out at the event) kept busy preparing for the fun night of competition, fun prizes, and laughs for the contestants and audience members.
The Bee competition started with a first round of eliminations. There were three people per team, and each group of teams in the first round was titled Swarms A, B, C, and D. The winning team from each swarm then competed in the finals. The first word of the Bee, Lightning, didn't stump one team, but as the Bee progressed more challenging words knocked teams out. Words that slipped up many teams included carburetor, potpourri, and auxiliary. Proving even more challenging were tricky words like vichyssoise, and pismire. There were also a few comedic words thrown in including nincompoop, which definitely had the audience laughing.
The Bee champions were "To Bee or Not to Bee," comprised of Bill Roberts, Columbia freshman Zohaib Chida, and Pam Margand. Each member of the winning team received a Kindle, donated by Prudential Centennial Realty. Zohaib's father Junaid Chida was on a rival team (the Colonials).
The first runner-up team was the Spell Chicks: Library Director Beth Bermel, Head Reference Librarian Jennifer Friedman, and Library Business Manager Roberta Stein-Ham.
The Trigens team (which made the final round) was composed of Randy Guggenheimer, Jr, his son Randy Guggenheimer III, and his grandson, Scarsdale High School senior Brian Guggenheimer.
The oldest participant was Esther Sloan, age 81. She was on the Hip to Be Square team (which made the final round) with Lucas Meyer and Ian Wilson.
The Wanna Bee team was Yale freshman Marcus Moretti and his uncles Dan Moretti and Jon Unger. The Wanna Bees received a special "Nick of Time" award since Marcus was unable to get a cab to the train station, had to take a later train, and arrived at the bee just in time to go on stage.
Incoming Mayor Miriam Flisser and her husband Harvey sponsored one of the teen teams (Spellcasters, aka "Teem" Miriam).
If you would like to donate send checks payable to "Friends of the Scarsdale Library" to "Scott Room Fundraiser, Friends Treasurer, 54 Olmsted Road, Scarsdale NY 10583." Funds were raised from sponsors, the $150 team entry fee, the $5 admissions fee, food and raffle sales, and individual donors.
Event sponsors
Platinum Level $2,500: Anonymous
Diamond Level $1,000
Paul, Hastings, Janofsky & Walker LLP

Brad and Phyllis Perkins

Sara and Richard Werder
Gold Level $500
Coldwell Banker

Country Bank

Houlihan Lawrence

Julia B. Fee Sotheby's international Realty

Scarsdale Improvement Corporation

Sylvan Learning Center
Pictured at Top: All of the Spelling Bee Finalists
Photos and Text by Sunny Feinstein

Free Music Downloads Offered From Scarsdale Library
Details

Hits: 4703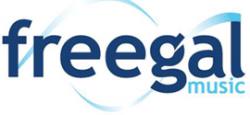 Beyonce, Bruce Springsteen, Miles Davis and Johnny Cash are now at the Scarsdale Public Library. Well, not in person, but Scarsdale cardholders can now download songs of their favorite artists for free in a new service offered by the Library.
Freegal, a music downloading service, provides access to Sony Music's selection of over 500,000 songs. This service will allow the Scarsdale Public Library to expand the size and diversity of its music offerings past its collection of CDs.
A cardholder can download three Sony music tracks in the MP3 format each week at no cost. The link to the service can be found on the homepage of the Library at www.scarsdalelibrary.org .
"We have been waiting a long time for a service like this that delivers great music, compatibility with many devices, and simplicity of use," said Sara Werder, president of the Scarsdale Public Library Board of Trustees. "The Library is dedicated to evolving to provide new services to the community as technology changes."
Sony Music Entertainment is a global music company with a roster of current artists that includes a broad array of both artists and international superstars.
"The service offers an incredibly wide range of music, and we think it will be extremely popular," said Elizabeth Bermel, Director of the Scarsdale Public Library. "From classical to rock, from jazz and country to obscure bands– there's something for everyone."
For additional information, contact the Scarsdale Public Library at (914) 722-1300.