Big Bust in Ardsley
Details

Written by

Joanne Wallenstein

Hits: 2820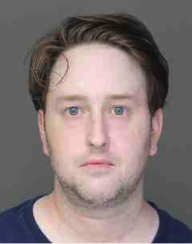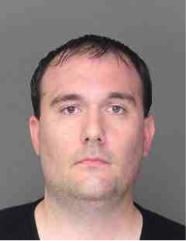 This in from the Greenburgh Police: Two Westchester men have been charged with two counts of Possession of a Controlled Substance after the Greenburgh Street Crime Unit and the Greenburgh Drug and Alcohol Task Force found them with 501 glassine envelopes of heroin. According to the report, police stopped the driver of a blue Ford Fusion in Ardsley at around 3:30 pm on Wednesday 9-27 and saw the driver and passenger trying to hide glassine envelopes in the car.
Police then found the 501 bags of heroin and arrested Joseph Raffaelli, birthdate,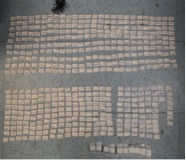 08/02/81 of Hawthorne, and the passenger Nicholas Coploff, birthdate 07/02/83, of Irvington. Both were charged with two counts of Criminal Possession of a Controlled Substance in the 3rd degree, sub 1 with the intent to sell, and sub 12 possession with an aggregate weight of 1/2 once or more. Both parties were held at Greenburgh Police Headquarters pending arraignment.
Add a comment
SHS Principal Condemns Graffiti and "Hateful" Language
Details

Written by

Traci Dutton Ludwig

Hits: 4652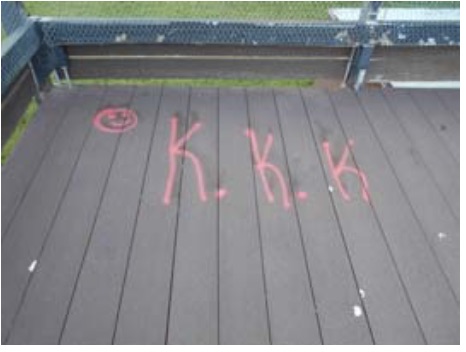 On Sept. 17, graffiti was discovered on a Scarsdale High School platform tennis court and inside the school. The graffiti consisted of the letters "K.K.K.," a homophobic slur and images of genitalia – all rendered with spray paint. Police are investigating the incident, and school officials have publically addressed the matter.
On Monday afternoon, Sept. 18, Scarsdale High School Principal Kenneth Bonamo sent a letter to parents and other members of the school community. His position was clear: "While the images might be dismissed as the product of juvenile antics, the inclusion of hateful language must give us pause. Those terms carry significant weight because they have been used to intimidate members of various groups and because they undermine our efforts to build an inclusive, tolerant, and safe society."
Bonamo linked the tone of the graffiti to another incident allegedly perpetrated by a Scarsdale High School student approximately two weeks ago. In his letter, Bonamo reported that the White Plains High School Athletic Director informed SHS Athletic Director Ray Pappalardi that "an adolescent in a car covered with Scarsdale logo items used inappropriate language, including a racial epithet, and verbally harassed an African-American staff member" after a game at White Plains High School.
Bonamo said he apologized to the principal of White Plains High School and for the incident, and Pappalardi personally delivered a letter of apology to the staff member who was harassed.
Bonamo's letter, on Monday, explicitly condemned both acts. He wrote: "In both instances, it is very difficult to identify the individuals responsible for these actions; it would be unfair to cast blame widely on the school community, as we know that most of us abhor and condemn these acts of hatred. Yet the implications of these incidents are serious enough that I felt obligated to inform you of them, not to give attention to those who acted inappropriately, but to let them know that their actions have no place in our school community."
High school deans and youth outreach workers were made available to speak with students and families who wanted to talk about the incidents. Bonamo invited anyone who had information about either of the incidents to contact him directly.
Meanwhile, Scarsdale police are investigating the graffiti. Captain Thomas Altizio said detectives were reviewing video surveillance as part of their fact-finding process; however, he could not comment on the content of that surveillance at press time. Based on investigation, police have classified the graffiti as an act of criminal mischief.
Altizio explained the potential charge of criminal mischief, in light of graffiti's content. "Incidents of graffiti are investigated on an individual basis, based upon the totality of all the circumstances, to determine if the incident is in fact bias or hate related," he said. "The mere presence of what may appear to be a symbol of bias or hate in graffiti does not necessarily mean that the motivation behind the act was bias related. In this particular case, the KKK that was painted had periods after every letter, which is not how that organization's name is normally displayed. In addition, the graffiti was accentuated with a smiley face and a large drawing of [male genitalia], which is generally not consistent with genuine messages of bias or hate."
The police department's comprehensive policy on bias related incidents and hate crimes guides officers in determining appropriate legal charges. Based on detectives' investigation, including information obtained from video surveillance, Altizio said, "We are confident that this was an act of vandalism and mischief by a group of juveniles, and not a true bias motivated act of hate." The police investigation remains ongoing.
Nevertheless, regardless of the perpetrators' motives, the school community is taking the matter seriously. School officials are aware of the sensitive historical and cultural implications that such graffiti may invoke. Bonamo's letter took the opportunity to invite discussion, assert clear positions of respect and urge the entire school community to stand up for equality and mutuality. "If even one member of our community feels unwelcome or distressed by these incidents, that is one person too many," Bonamo wrote. "All students, families, and staff members must feel equally included and respected by each of us. Hate speech and scare tactics will not be tolerated and do not represent what we stand for. I ask each of you today to recommit to the belief that all of us deserve the opportunity to participate fully in our school community and our society at large and to join together in denouncing acts of hatred and bigotry."
Add a comment
Scarsdale Village Revitalization is Not a Spectator Sport
Details

Written by

Brice Kirkendall-Rodriguez

Hits: 2184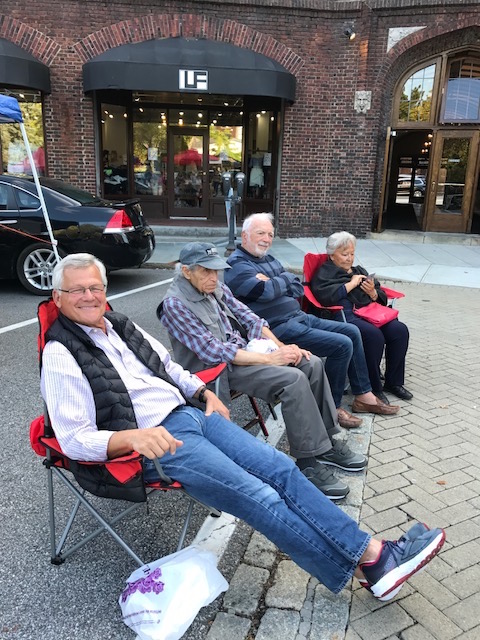 This letter was sent to Scarsdale10583 by Brice Kirkendall-Rodriguez, President of the Old Scarsdale Neighborhood Association.
Many of Scarsdale's residents are former Manhattan residents and long for the convenience and variety of retail experiences that we used to enjoy as city dwellers. As a matter of practicality, many unique retail experiences require a significant population density to sustain. We are not likely to ever achieve the diversity of ethnic cuisine that is common along 2nd Avenue or the density of luxury brands that can be found on Madison Avenue. Nonetheless, Scarsdale can be your first choice for day-to-day, and even special occasion, experiences that enhance our local quality of life and even property values. The inviting and vital retail district that you imagine for the village center is achievable.

You have a significant role to play in this future! For starters, two important consumer surveys are circulating throughout the community. One was commissioned by the Village committee appointed to examine options for the grossly underutilized space commonly known as "Freightway" that hosts the majority of our commuter parking for Metro North. You can voice your ideas about the future of this site by participating in the survey.

The Scarsdale Forum is also conducting a survey of consumer preferences for the "Village Center" retail district that neighbors the train station. In the time you take to author a couple posts on Scarsdale Moms or Scarsdale Dads Facebook sites, you can provide valuable data that will be used to drive decisions for next steps in the evolution of our most significant retail district.

Even more significantly, you can participate in active experiments that are being conducted throughout the village center. Be on the lookout for pop-up stores, outdoor events and more. Stay informed about all of these activities by subscribing to the recently launched village newsletter "Scarsdale Official."

One notable experiment will be a Thursday farmers' market for six to eight weeks that began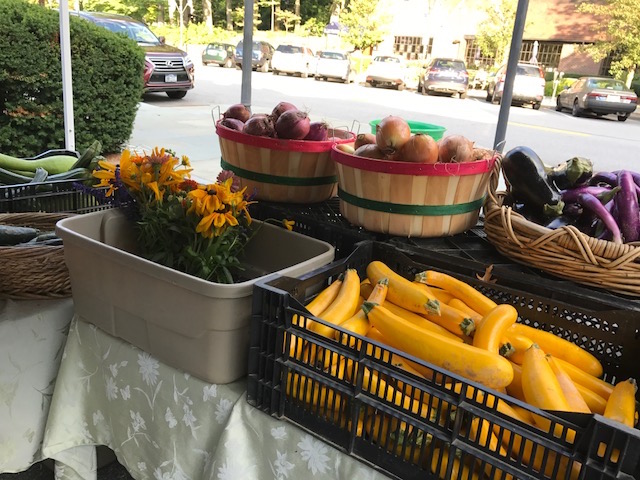 Thursday, September 7th (Noon – 7pm). We expect 15 vendors to participate which makes this much larger than the previous attempts to establish a farmer's market in the village. Why Thursdays, you ask? This is the time made available to us by the participants and given the choice of no farmers' market at all or Thursday, the Village wisely decided to try the experiment. Our last attempt was on Saturday mornings, and it was poorly attended. For a while I lived in California, and I observed one of the most successful farmers' market in the state, the San Luis Obispo farmers' market which operates every Thursday evening. Maybe our attempt is not such a crazy idea. A lot of Scarsdale residents head out of town on the weekends during the summer, so perhaps Thursday would be a better option for us. Let's find out!

Your feedback and your participation will bring vitality back to our village center. Try some lifestyle experiments of your own and see what it is like to live a little more local. Maybe I'll see you on Thursdays at the Scarsdale farmers' market.

Brice Kirkendall-Rodríguez
President of the Old Scarsdale Neighborhood Association
Add a comment
National Merit Semifinalists Announced
Details

Written by

Joanne Wallenstein

Hits: 3118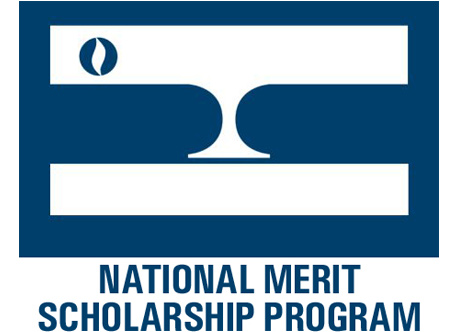 On September 13, 2017 National Merit Scholarship Corporation announced the names of approximately 16,000 semifinalists in the 63rd annual National Merit Scholarship Program. These semi-finalists can compete for 7,500 National Merit Scholarships of $2,500 each that will be offered next spring.
13 students from Scarsdale High School and two from Edgemont High School were among the semifinalists.
The winners were selected based on their performance on PSAT tests taken in 2016. The semifinalists represent less than 1% of US high school seniors and are the highest scoring entrants in each state. The number of semifinalists is proportional to the state's percentage of the national total of graduating seniors.
Here are the names of the local semifinalists:
Edgemont High School:
Jeffrey Z. Ma
Grace S. Wang
Scarsdale High School:
Ariel P. Goldman
Matthew H. Greenberg
Eric D. Hansen
Ryan K. Jacobowitz
Lauren R. Jacoby
Ryan Lee
Hudson Lin
Jason T. Lipsay
Arjun Ravi
Charles G. Simonds
Perri L. Thaler
Emily Wang
Richard A. Xu
Add a comment
Unitex Partners with Grad Bag to Supply Linens to College Students in Need
Details

Written by

Joanne Wallenstein

Hits: 1324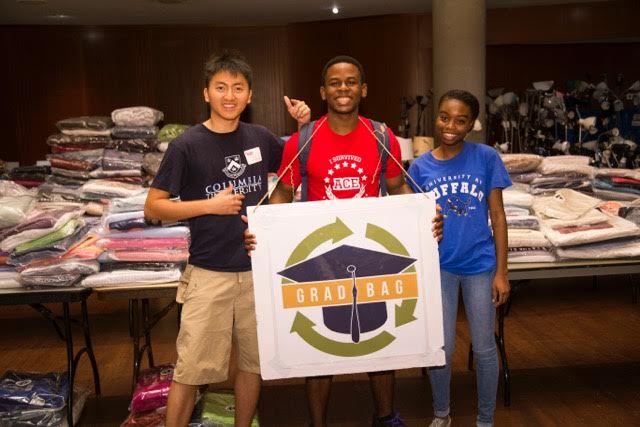 For the past several years, Unitex, who provides laundry services to the healthcare industry, has used its Northeast based facilities for a good cause. The company is continuing to partner with Grad Bag, an organization that collects and redistributes lightly-used dorm room items to incoming college freshmen from low-income households.
According to the team at Grad Bag, every year and everywhere, dumpsters and landfills are filled with used, but usable items including desk lamps, bedding, rugs, laundry bags and much more. Grad Bag collects, cleans, packages, stores and then re-distributes these dorm room items to soon-to-be college students who might not have the means to buy these things brand new or on their own. Grad Bag started as a small grassroots effort among the team's friends and neighbors. Today, companies like Unitex are part of this amazing cause.
Unitex employees pick up various linens and bedding from Grad Bag locations to process at its facilities across the Northeast. The team cleans, folds, hangs, and then returns the clean material back to Grad Bag so it can be distributed to new students at events in New York, Boston, CT and Maine. This year, Unitex picked up and washed 19 bins and over 4,000 pounds of linens in New York alone.
"We are enormously thankful for partners like Unitex," said Liz Gruber, Grad Bag Co-Founder. "With their generosity and help, we are able to outfit students with dorm room supplies and relieve them of one of the financial burdens of college. We are so thrilled and fortunate to work with companies such as Unitex that share our vision and make it a priority to help others."
"We are happy to partner with Grad Bag and look forward to helping this incredible organization in years to come," said David Potack, President of Unitex. "We continually work with schools across the Northeast and this is just another layer of helping students where we can."
Add a comment