Central Station Fire Alarms Can Save Lives
Details

Written by

Joanne Wallenstein

Hits: 1471
This article is sponsored content submitted by Advocate Brokerage of Scarsdale:
We were saddened to hear of the Queen's house fire at the end of April that claimed the lives of 5 young people. The fast moving fire was said to be reported by a driver passing the home. Although firefighters responded within four minutes of receiving the call, they were unable to save the lives of any of the 5 victims. It was also reported that there were no working smoke detectors in the home.
According to the NFPA (National Fire Protection Agency) 3 of every 5 home fire deaths occur in homes that have no smoke detectors.
The same week and a bit closer to home, another quick moving fire raged in Briarcliff Manor, where a smoke detector went off at around 1:30am, alerting the sleeping family. All three residents were able to escape to safety. Although this time, the fire claimed no lives; the home burned before firefighters could save it and the home was later declared a total loss.
Last year over $7 Billion dollars in damage was reported due to home fires.
In December 2016, Scarsdale experienced its own fatal fire that claimed the life of Dr. John Salimbene on his 85th birthday. His wife Marie made it out of the house and was treated at the scene before being taken to Westchester Medical Center. The home reportedly had no central station fire alarm.
We hear all too often of house fires that claim lives and destroy homes because they had no working smoke detectors and/or no central station fire alarms.
Security companies install central station fire alarms to provide monitoring services. Once installed, a home is typically monitored 24 hours a day, 7 days a week for fire as well as intrusion. The advantage of this type of service is that in the event of a fire (or attempted break in) the appropriate authorities are notified quickly.
In many cases neighbors report fires, however this results in a time gap between when the fire actually starts and when it is reported. If the home is located on an isolated street or if it is in the middle of the night, the time gap can be significant. When it comes to fire, time is not on your side. Each minute that passes can be the difference between life and death, between a home that is damaged and a home that is lost.
It is also important to note that most insurance companies provide a significant discount for the proper installation of a central station fire and burglar alarm system.
Questions? Call Advocate at 914-723-7100. A central station alarm can save your family's life and home.
Add a comment
Three Scarsdale Boys Named Eagle Scouts
Details

Hits: 2180
Three scouts from Scarsdale Troop 4, Robert Frank Britto, Benjamin Kiel Jacobowitz, and Ryan Kiel Jacobowitz, were recognized for their achieving the highest rank in scouting, Eagle Scout, this past Sunday. The Eagle Scout Court of Honor, the ceremony held to recognize such an achievement, was at Hitchcock Church, Troop 4's chartering organization. Among family, friends, and fellow scouts, the three SHS juniors were praised for their commitment to scouting and their numerous achievements as scouts. All three boys started scouting as first graders, thus having spent well over half of their lives as scouts. Despite their deep involvement in scouting and their troop, they have also managed to be active in many non-scouting endeavors, such as football, cinematography, the French horn, trumpet, aerospace engineering and Fire /FBI Explorers.
To become an Eagle Scout, one has to follow a rigorous process of rank advancement that includes mastering various scout skills, including outdoor skills, first aid and cooking as well as performing hours of service and earning 21 merit badges. Only four out of every hundred scouts make it to the Eagle level. Several prominent figures across various disciplines have advanced to Eagle Scout, including astronaut Neil Armstrong, President Gerald Ford, Steven Spielberg, Sam Walton, and Dr. William Devries (who performed the first artificial heart transplant), just to name a few.

The final requirement is to complete an Eagle Project. Ryan worked on the Thomas Paine Cottage through his landscaping and restoration garden. He built a new rain gutter for an old schoolhouse on site, built a historically appropriate portable bench, created a memorial garden around a revolutionary war memorial marker and restored a historically appropriate butterfly garden adjacent to the house. Ryan earned 35 merit badges.
His twin brother, Ben, helped the Wolf Conservation Center in South Salem, NY by constructing four large wooden wolf capture boxes. These boxes are needed by the Wolf Conservation Center for medical checkups, transport, and additional den space. He earned 38 merit badges.
Robert's Eagle Project centered around The Kemper Memorial Park in Mamaroneck. The park had been looking for someone to start up the beautification of their park. The park gave Robert a parcel of land, about 600 square feet, and told him they desired a flower garden that would bloom throughout three seasons. In addition to building this, Robert also constructed wooden flagholders to be used during ceremonies honoring veterans.
The event's guest speaker was Scarsdale Mayor Dan Hochvert, who as a boy spent several years in scouting.
This Eagle Scout Court of Honor was just the beginning in the rolling out of new Eagle Scouts. Next month three more boys will be similarly recognized by Troop 4, with more coming down the pipeline. It is through the commitment of parent volunteers and the scouts that makes this possible.

More information on Troop 4 can be found by clicking here.
Add a comment
Village Trustees Consider Laws to Regulate Gun Dealerships and Gun Storage
Details

Written by

Joanne Wallenstein

Hits: 2702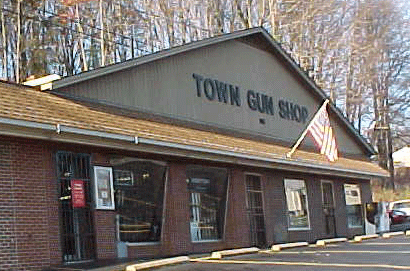 Could a gun dealer open a retail store in Scarsdale? Under our current Village code, nothing would bar a licensed gun seller from setting up shop in a commercial location in Scarsdale. And with so many of those vacant, it's not impossible that this could happen. The Town of Harrison recently found themselves with a gun shop in town and they are now considering passing town ordinances to regulate the presence of gun dealers in town.
With that in mind, Trustee Carl Finger, who now heads the Law Committee of the Scarsdale Village of Trustees invited Allison Anderman, Staff Attorney for the Law Center to Prevent Gun Violence to meet with the trustees to review potential measures that could be taken to control the sale of guns in Scarsdale.
Though there are currently no licensed gun dealers in Scarsdale and the Village's zoning code prevents the sale of guns in residential areas, Scarsdale does not currently have code to prevent the operation of a gun dealership. Anderman shared provisions that are under consideration in other municipalities to regulate gun dealers.
Specifically she suggested Scarsdale consider enacting the following:
Prevent gun dealerships in "sensitive" areas near schools, nursery schools and religious institutions.
Require background checks for the employees of gun dealers.
Require dealers to meet security standards to prevent theft -- such as an alarm system and videotaping capability which could help to solve straw purchasing crimes. Anderman noted that Walmart voluntarily started videotaping gun transactions several years ago.
Restrict gun sales to facilities that are not visible to the public so that purchases cannot be witnessed through a store window.
Allow law enforcement to inspect gun dealerships during normal business hours. Anderman explained that routine inspections provide law enforcement to deter illegal activity and trafficking. She added that the data shows that states do not permit inspections are the source of 50% of illegal guns found in other states.
Require gun dealers to report their inventory to law enforcement officials on a regular basis.
Restricted admittance for minors to gun dealerships.
Prohibit those who can't own a gun from access to the gun dealership.
Require gun dealers to post notices and warnings of firearm laws and suicide prevention resources.
Require gun dealers to get a land use permit to ensure that their site conforms to local law and is a safe location.
Anderman also suggested that Scarsdale consider it's own safe gun storage laws requiring guns to be locked when stored.
The Village Attorney advised that Westchester County already passed a safe gun storage law. The county law requires that guns are stored securely and locked to prevent access to children and unauthorized users. The Village Attorney is going to investigate whether Scarsdale is already covered under the County law or stronger local measures are needed.
In addition, the Village will investigate if any county or state laws already regulate gun dealers and see what is needed to further safeguard the Village.
Add a comment
Photo Opps: Students Perform at Lincoln Center and Cub Scout Advancement Ceremony
Details

Hits: 1754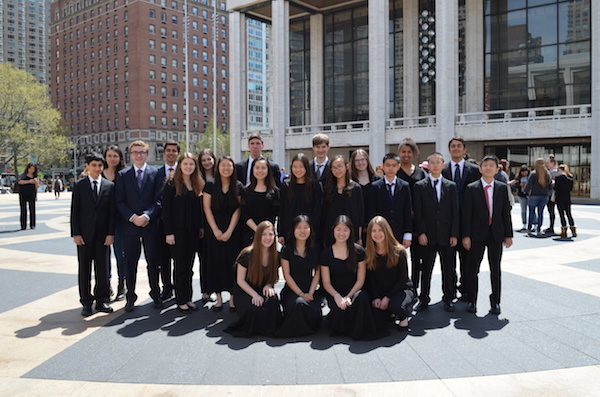 Talented Scarsdale High and Middle School musicians performed at Lincoln Center on April 23, 2017 in the Greater Westchester Youth Orchestra (GWYOA) spring gala concert. They were directed by Maestro Jacqueline Stern (Westchester Junior Strings) and Maestros Victor and Vincent Lionti (Westchester Youth Symphony).
Among the musicians from Scarsdale were:
Mira Zelkowitz, Rohan Gharekhan, Anna Eligulashvili, Harris Gelblum, Lily Kronenberg, Victoria Von Redden, Rishabh Gharekhan
Brandon Yazdi, Mark Russel, Margaret Kantor, Catherine Zhang, Vivianne Ong, Vianne Lim, Henry Zhang, Kenny Xu, Jeremy Ng
Molly Osinoff, Julia Ng, Jessica Kwong, Hannah Osinoff
The GWYOA is a not-for-profit organization providing excellent grounding in cooperation, helping young people to develop self esteem, and promoting harmony in our ethnically diverse community through classical music training. GWYOA consists of three orchestras made up of students in grades four through twelve from Westchester County, NY, and from the surrounding counties in the Tri-State area working in cooperation with the Westchester Community College in Valhalla, NY.
Cub Scouts Earn Arrow of Light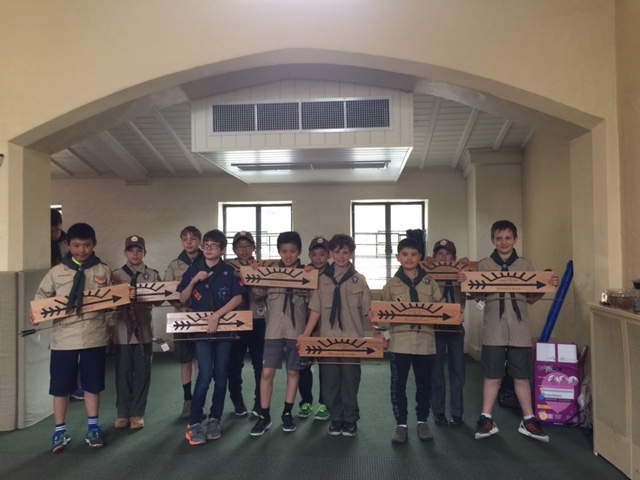 Ten Scarsdale boys recently earned their Arrow of Light in Cub Scout Pack 440. The Arrow of Light is the highest award a boy can achieve in Cub Scouts, so it is a great honor. The ceremony was on April 30th at Hitchcock Presbyterian Church. From left to right, the boys are: Justin Liu, Brandon Lassiter, Cameron Roberts, Ronan Barnea, Janghee Lee, Joning Wang, Kenneth Ren, William Gettinger, Ben Kawai, Noah Millard and Matthew Kolb.
Add a comment
Scarsdale Little League Opening Day Saturday April 22nd
Details

Written by

Joanne Wallenstein

Hits: 1631

Players, their families and friends are invited to join the fun as the Scarsdale Little League kicks off the 2017 season Saturday April 22 from 8:30-9:15am at Crossway 3 Field (320 Mamaroneck Road across from the Scarsdale Swimming Pool).
The League is excited to have special guest, Bobby Valentine, throwing out the first pitch to open the Little League season. Bobby was a high school football and baseball star in nearby Stamford, CT, and went on to play ten seasons in MLB and manage for 16 MLB seasons including seven with the Mets leading them to the World Series in 2000. He is an ambassador for baseball in the USA, Japan and around the world.
Pete Ruf, Sports Anchor for News 12 Westchester, will emcee the ceremony, which will include remarks from Bobby Valentine, new Scarsdale Mayor, Dan Hochvert, new Scarsdale Varsity Baseball Coach, Jeff Weigel, and our SLL Co-President, Michael Asen.
There will be lots of food and fun at the ceremony with fashionable Scarsdale Baseball hoodies and shirts available for purchase. Brother Jimmy's BBQ will be giving out $20 gift certificates to the first 100 purchasers.
Those who purchased Yankee or Met tickets can pick them up at the field from 7:45-9:00am.
The ceremony will start promptly at 8:30am and last approximately 30 minutes, and everyone is encouraged to arrive early since parking is limited. Parking is also available in the Scarsdale Swimming Pool lot across the street.
Please note that games this Saturday in Atlantic, Junior and 1st grade leagues will start as soon as possible after the ceremony (approximately 9:15-9:30am).
Play ball!
Add a comment