Notes from the Village: Farmers Market to Continue through November 16, Public Workshop on Freightway Development on November 13.
Details

Written by

Joanne Wallenstein

Hits: 1101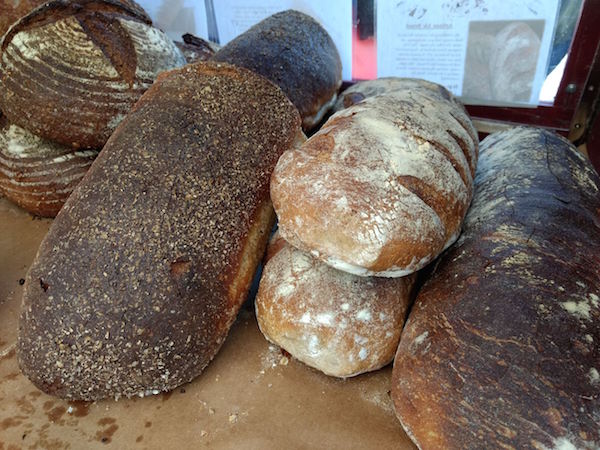 The Village of Scarsdale has announced that the Pop-Up Farmers Market will be extended through November 16, 2017. The Farmers Market is held on Thursdays from 12pm to 7pm at Boniface Circle across from Chase Park.
At the Market you will find locally sourced produce, handmade gifts and crafts, breads, dairy, and baked goods. Need your knife sharpened in time for the holiday season? You can do that too, all while listening to jazz vocalist Alexis Cole. The Market is a place where the community convenes and connects while purchasing locally sourced goods.
The Market was unveiled on September 7, 2017, and scheduled to conclude on October 26, 2017. Due to the popularity of the Farmers Market among residents and visitors alike, and the vendors' enthusiasm to serve the community, the Village has agreed to continue the Market.
Please take the Farmers Market Survey here so that the Villabe can continue to meet the needs of the community.
Freightway Steering Committee to Convene Third Public Workshop on Monday, November 13, 2017
The Village of Scarsdale is conducting a visioning study to guide potential redevelopment of the Freightway Site, an underutilized area adjacent to the Scarsdale Metro North Railroad Station. The third public workshop will be held on Monday, November 13th from 7 PM to 9 PM at the Scarsdale Teen Center located at 862 Scarsdale Ave, Scarsdale, NY.
The site is a 2.38 acre Village owned property currently used for commuter and merchant parking with approximately 700 spaces in an aging five-story parking garage and two surface parking lots. For the past 30 years, numerous studies have focused on the site, due to its key location in the Village Center. The Village is renewing its planning efforts, given the current condition of the Freightway Garage and the anticipated need for repairs and improvements. Toward that end, the Village Board has appointed the Freightway Steering Committee to create goals and objectives for the future development of an attractive, economically viable project on the site.
The workshop will include a presentation of preliminary redevelopment concepts followed by an open house session for participants to comment on the concepts. This is a critical time in the process where the public is encouraged to share their thoughts on the vision, goals and objectives for the site. The Committee has held two public workshops, conducted an online survey and held a number of focus groups to assist with garnering information from key stakeholders. The Freightway Steering Committee welcomes all interested residents, property owners, merchants and other stakeholders to attend this workshop.
The purpose of the study is to provide a community-based vision for the Freightway Site to ensure future redevelopment enhances the Village Center while meeting local needs. As such, the study will incorporate a broad and meaningful public engagement process. The process is guided by the Freightway Steering Committee, supported by technical planning and market professionals. This structure will help to advance development alternatives that adequately consider potential impacts and/or constraints, such as revenue generation, parking, traffic, infrastructure, school enrollment, community facilities and services and potential demographic changes.
For more information click here:
Add a comment
Hepatitis A Alert for bartaco Diners
Details

Written by

Joanne Wallenstein

Hits: 2889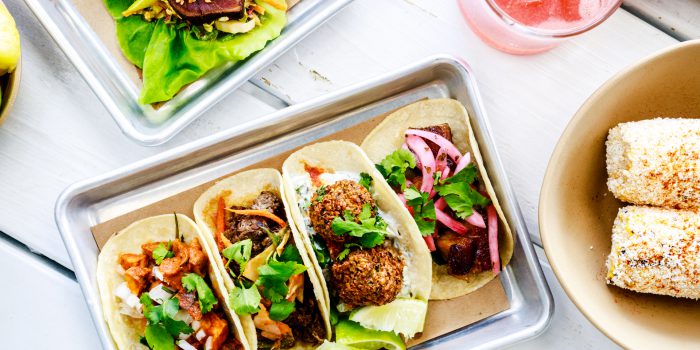 We received this alert from the Westchester County Department of Health regarding exposure to Hepatitis A for anyone who recently at at bartaco in Port Chester. The restaurant has been temporarily closed. See below for instructions on getting treatment:
The Westchester County Department of Health is recommending that individuals who ate or drank at bartaco, a restaurant in Port Chester, between October 12th and October 23rd receive preventive treatment against Hepatitis A, a viral illness that affects the liver. The health department learned today that an employee with the illness worked at the restaurant while infectious.

Preventive treatment is only effective if given within two weeks of exposure. Therefore, those who dined on October 12th need to receive preventive treatment by tomorrow, October 26th. Those who dined on October 13th through October 23rd need to receive preventive treatment within two weeks of their exposure.

The health department will offer free preventive treatment at the County Center in White Plains for people who ate or drank at bartaco in Port Chester during this time period. Anyone with a prior history of Hepatitis A vaccination or Hepatitis A infection does not need to be treated. The health department will offer preventive treatment on the following dates and times:

• Thursday, October 26 from 4:00 – 7:45 p.m.
• Friday, October 27 from 12:00 – 4:45 p.m.
• Saturday, October 28 from 8:30 a.m. - 4:30 p.m.

Anyone under 18 years of age must be accompanied by a parent/guardian to provide consent.

Advance registration for the county preventive clinic is highly recommended. To register, go to www.health.ny.gov/gotoclinic/60. If you do not have internet access or need more information, call 211 from 8 a.m. to 10 p.m. Restaurant patrons with exposure can also be treated by their own health care provider.

The Westchester County Department of Health is also informing people who ate or drank at bartaco in Port Chester between August 22nd and October 11th those they may also have been exposed to Hepatitis A. While these individuals are outside the window to receive preventive treatment, they should contact their health care provider immediately if they experience symptoms so that anyone they may have exposed can receive preventive treatment. Upon learning of the first cases, the Health Department immediately launched an investigation into the source of the infection.

"Hepatitis A is generally a mild illness whose symptoms include fatigue, fever, poor appetite, abdominal pain, diarrhea, dark urine, light colored stool and jaundice, which is the yellowing of the skin and whites of the eyes" said Dr. Sherlita Amler, Commissioner of Health. "There are no special medications used to treat a person once symptoms appear, but Hepatitis A transmission to others can be prevented through proper handwashing."
Not everyone infected with Hepatitis A will have all of its symptoms. Symptoms commonly appear within 28 days of exposure, with a range of 15 to 50 days. Preventive treatment is only effective within two weeks of exposure to the virus, but symptoms typically do not appear until a person has had the virus for a few weeks. The illness is rarely fatal and most people recover in a few weeks without any complications.

bartaco in Port Chester has fully cooperated with the investigation and voluntarily closed the restaurant today. The restaurant is also voluntarily vaccinating all employees with the Hepatitis A vaccine. The restaurant will reopen after it has been re-inspected and approved by the Westchester County Department of Health. An inspection is scheduled for tomorrow. bartaco in Port Chester has also made resources available to assist staff and patrons. "We are committed to food safety and the quality of our food," said Pam Ritz, a bartaco spokeswoman. "We have set-up a dedicated phone line for any guests who may wish to ask us questions directly and we encourage our guests to reach out at 844-617-8242, 8 a.m. to 8 p.m., seven days a week."

Hepatitis A is transmitted by consuming food or drinks that have been handled by an infected person. It may also be spread from person to person by ingesting something that has been contaminated with the stool of a person with Hepatitis A. Casual contact, such as sitting together, does not spread the virus.

Hepatitis A is reportable to the health department. In 2016, Westchester had six cases of Hepatitis A. Through September 2017, Westchester had five cases.

For more health information, like us on Facebook at www.facebook.com/wchealthdept, follow us on Twitter @wchealthdept or visit us at www.westchestergov.com/health.
Add a comment
Call for Candidates for the Citizens Nominating Committee
Details

Written by

Joanne Wallenstein

Hits: 1229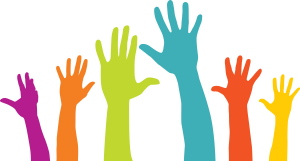 There is still time for eligible Scarsdale residents to run for election to the Citizens Nominating Committee (CNC) in all neighborhoods except Heathcote. The extended deadline is Monday, Oct 9. Those who are elected will join 20 current CNC members to choose candidates to run for Village Mayor, Trustee and/or Justice under the banner of the Scarsdale Citizens Non- Partisan Party in the March general election. This year, the CNC will meet 4 or 5 times on Tuesday or Wednesday nights in December and January to select candidates for three Trustee positions.

CNC members are expected to attend all CNC meetings for three years and to serve the following year on the Procedure Committee. The meeting dates for 2017-2018 are: Tuesday, December 5 (organizational meeting); Tuesday December 19; Wednesday, January 10; Wednesday, January 22; and, if necessary, Wednesday, January 24.

A candidate for the CNC must be a qualified voter and a resident of Scarsdale for at least two years. A CNC candidate may not be a member of the Procedure Committee, the School Board Nominating Committee, the School Board Administrative Committee, the Scarsdale School Board or the Village Board. For more details on qualifications, see the Non-Partisan Resolution, which defines the rules for CNC candidacy, on the Procedure Committee website www.scarsdaleprocedurecommittee.org.

Residents in each of the five elementary school districts (Edgewood, Greenacres, Fox Meadow, Heathcote and Quaker Ridge) may run for one of two open positions in their district. Candidates must file with the Procedure Committee a short biographical sketch. After Sept 30, no petition is necessary. Forms and filing instructions for the bio form may be downloaded from the Procedure committee website www.scarsdaleprocedurecommittee.org. Hard copies may be obtained at Village Hall and the Scarsdale Library as well.

The final deadline for filing the bio forms is Monday Oct 9. The CNC election will be held at Village Hall on Wednesday November 15 (Wed).

For help in filing or more information, potential candidates are welcome to contact the Chair of the Procedure Committee Jim Pullman, jpullman@verizon.net, the Vice Chair Robert Schechter, schecter.robert@gmail.com, or one of the current committee members. They are: from Edgewood, Elissa M. Bookner, David Irwin, Eli Mattioli, Ed Morgan, and Elaine Lamb Moreno; from Fox Meadow, Brian Nottage, and Bruce Wells; from Greenacres, John Baer, Mary Blumenthal-Lane, and Neil Kanner; from Heathcote, Leonard Benowich, Lauren Mintzer, B.K. Munguia, and Myra Saul; and from Quaker Ridge, Michael Gorelick, Howard Nadel and Anna Paternoster.
Add a comment
Photo Opps from the Football Field and the BRP
Details

Written by

Joanne Wallenstein

Hits: 1817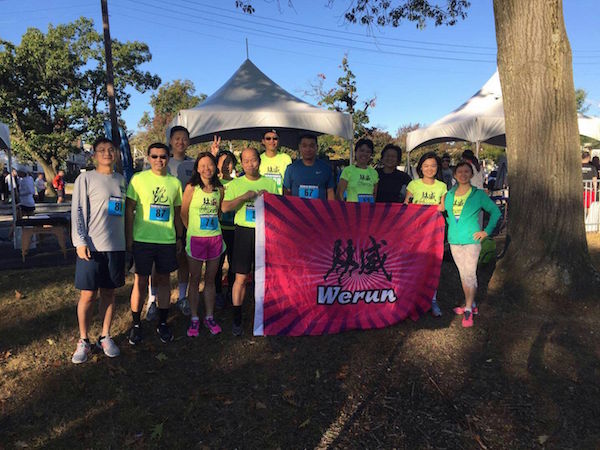 Add a comment
Big Bust in Ardsley
Details

Written by

Joanne Wallenstein

Hits: 3049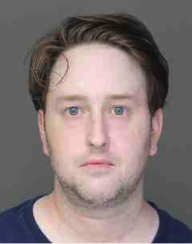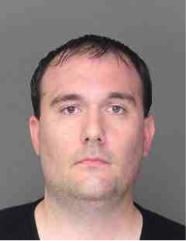 This in from the Greenburgh Police: Two Westchester men have been charged with two counts of Possession of a Controlled Substance after the Greenburgh Street Crime Unit and the Greenburgh Drug and Alcohol Task Force found them with 501 glassine envelopes of heroin. According to the report, police stopped the driver of a blue Ford Fusion in Ardsley at around 3:30 pm on Wednesday 9-27 and saw the driver and passenger trying to hide glassine envelopes in the car.
Police then found the 501 bags of heroin and arrested Joseph Raffaelli, birthdate,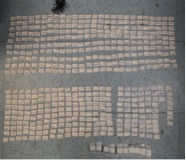 08/02/81 of Hawthorne, and the passenger Nicholas Coploff, birthdate 07/02/83, of Irvington. Both were charged with two counts of Criminal Possession of a Controlled Substance in the 3rd degree, sub 1 with the intent to sell, and sub 12 possession with an aggregate weight of 1/2 once or more. Both parties were held at Greenburgh Police Headquarters pending arraignment.
Add a comment