Seasons Kosher Grocery Files for Bankruptcy But is Still Expected to Open a Larger Store at the Golden Horseshoe in October
Details

Written by

Joanne Wallenstein

Hits: 7227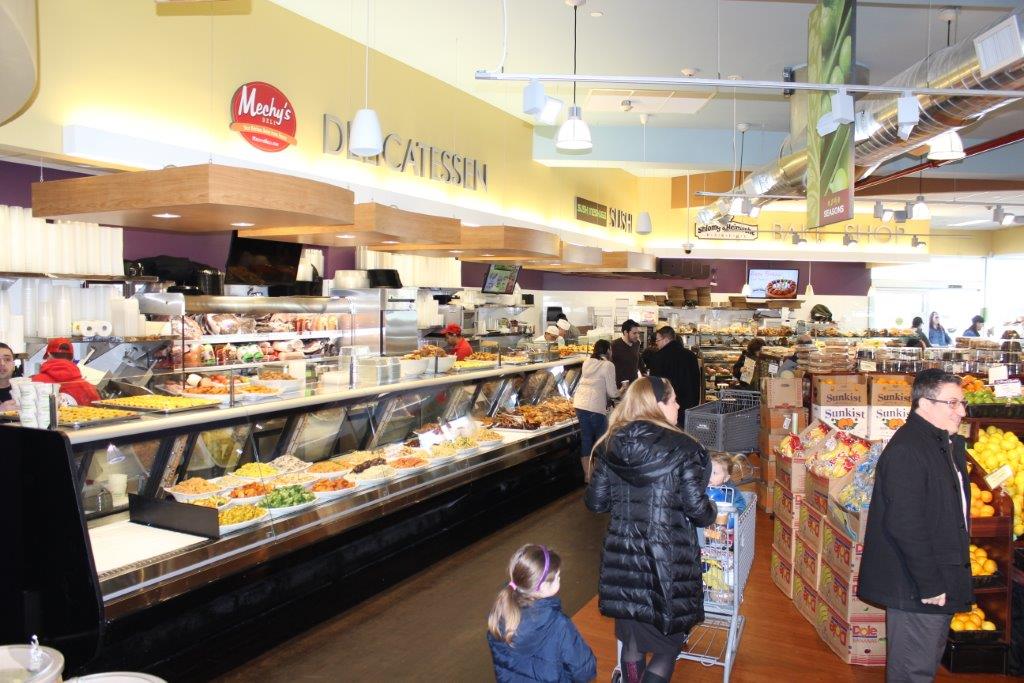 Despite filing for Chapter 11, Seasons Supermarket is still expected to open at the Golden Horseshoe Shopping Center in October. The shopping center has been redesigned and attracted many new tenants including CVS, Chopt Salads. However they were awaiting the opening of the supermarket which is expected to draw considerable traffic to the center.
Now it's clear why Seasons has taken so long to renovate the space and move in.
According to an industry newsletter, the kosher grocery store Seasons has $42 million in debt and filed for bankruptcy. They have stores in Manhattan, Queens, Lawrence, Baltimore, Lakewood and Clifton New Jersey and Scarsdale and they were expected to expand into the Gristedes location at the Golden Horseshoe Shopping Center in Scarsdale, which has now been vacant for three years.
The report says that the phone at the Flushing Queens location was disconnected.
Rob Fine, owner of the Golden Horsehoe Shopping Center said that he still expects the Scarsdale location to open in October, pending the approval to take on new financing. Please see the email he sent to the other tenants in the shopping center on September 18:
For the last three years, Seasons has been working towards opening the big store as a full-service market. For a host of reasons, that has not happened.

Please know that on September 16, 2018, Seasons Corporate LLC and its subsidiaries, including our Scarsdale tenant (collectively, the "Debtors"), filed for chapter 11 bankruptcy relief in the United States Bankruptcy Court for the Eastern District of New York (the "Bankruptcy Court"), bearing case no. 18-45280. According to the Debtors' bankruptcy filings and statements:
The Scarsdale Location. The Debtors' anticipate that the big store will be restocked and open for business in October, 2018, and the little store will not be re-opening.

Debtors' Financing. The Debtors' filed a motion seeking approval for a $5,700,000 financing facility with SKNY LLC. The financing is to fund operations and the administration of these bankruptcy cases through the closing date of the sale of the Debtors' assets. It is expected that the Bankruptcy Court will enter an Order granting the Debtors' request to borrow approximately $3,700,000 of the $5,700,000 on an interim basis later today (Tuesday 9/18).
Debtors' Sale of Assets, Subject to Higher and Better Offers. Debtors filed a motion seeking to sell their assets, including the Debtors' lease rights, subject to higher and better offers. The sale closing date is scheduled to occur on or before December 31, 2018. Presently, SKNY LLC has agreed, subject to certain conditions, to purchase the Debtors' assets for a purchase price of $12,000,000. From what we understand, there are several other parties interested in submitting competing bids for the Debtors' assets.
A hearing on the Debtors' financing and sale bidding procedures is scheduled for October 3.
Scarsdale Couple Convicted for Running Pill Mill, Mamaroneck Woman Indicted for Murder of Baby Daughter
Details

Written by

Joanne Wallenstein

Hits: 4849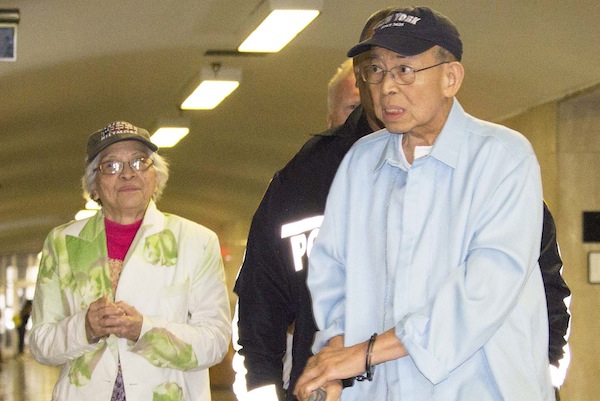 On September 6, 2018 Bridget G. Brennan, New York City's Special Narcotics Prosecutor, announced that a Manhattan Supreme Court jury returned a guilty verdict against Scarsdale residents Dr. Rogelio Lucas and his wife Lydia Lucas, who managed her husband's medical practice. The Lucases were convicted on one count of Conspiracy in the Fourth Degree and 29 counts of Criminal Sale of a Prescription for a Controlled Substance following a four-week trial. A licensed internist since 1972, Dr. Lucas surrendered his medical license in April of 2016 while criminal charges were pending. The Lucases own a home at 15 Black Birch Lane in Scarsdale.
As proven at trial, Dr. Lucas and his wife operated a medical practice at 215 West 101st St., Suite 1A, in the Upper West Side of Manhattan, where they engaged in a conspiracy to sell prescriptions for the addictive opioid painkiller oxycodone for no legitimate medical purpose. Prior to 2009, the Lucases offered legitimate medical services through a primary care practice that catered to the elderly and accepted insurance. Between Jan. 2, 2009 and May 13, 2015, the practice underwent a radical transformation into a pill mill that churned out prescriptions for oxycodone in exchange for illegal cash payments.
"As today's verdict makes clear, doctors and medical personnel who use their special privileges to illegally distribute addictive drugs for no medical reason will be judged by same standards as street dealers," said Special Narcotics Prosecutor Bridget G. Brennan. "Dr. Rogelio Lucas and his wife Lydia reaped hundreds of thousands of dollars by selling prescriptions for $120 per visit. They will now face the consequences of the harm they caused by putting millions of highly addictive oxycodone pills out on the street.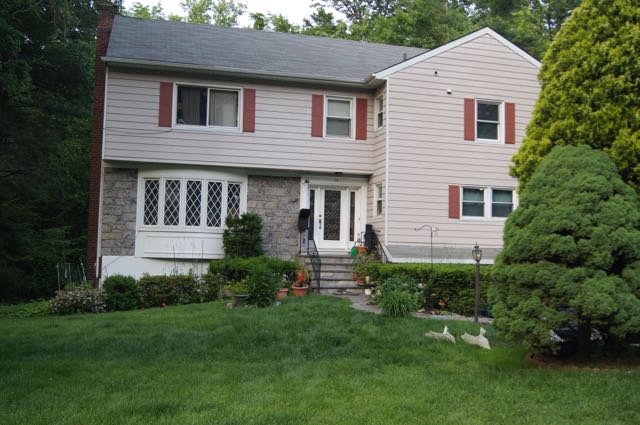 "I thank the jury for their careful attention in this case, and the law enforcement agencies which methodically pieced the evidence together," Special Narcotics Prosecutor Brennan said. Sentencing is scheduled for June 21, 2018 before Manhattan Supreme Court Justice Kirke Bartley, who oversaw the trial.
Rogelio and Lydia Lucas were arrested on June 9, 2015 and released on $500,000 bail each. In conjunction with the arrests, agents and investigators conducted court authorized searches of the Lucases' office and apartment in Manhattan, and a second home at 15 Black Birch Lane in Scarsdale, NY.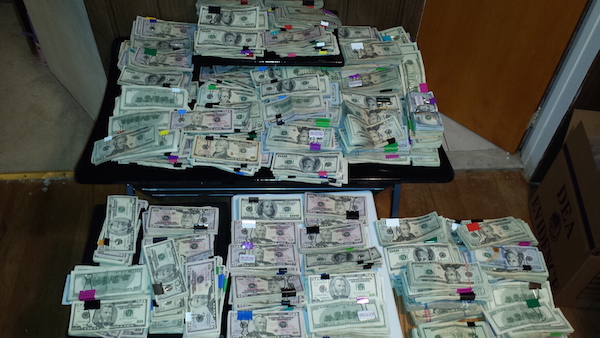 As detailed at trial, approximately $680,000 in cash was recovered from the Scarsdale residence. Photographs in evidence showed boxes recovered from a bedroom containing cash and handwritten notations by Lydia Lucas indicating the precise amount of money in each box.
Evidence further revealed that Lydia Lucas served as the gatekeeper for the office and maintained lists of the numbers of patients and amounts paid per day. Generally, patients who received oxycodone prescriptions were charged $120 cash for each office, while those few who did not receive oxycodone prescriptions were charged $80. Over the course of one year alone, Dr. Lucas and his wife made approximately $500,000 in cash deposits into multiple bank accounts.
A sign posted in the office instructed patients that while the office would accept insurance, such as Medicaid and Medicare, those who chose to pay in this manner would be restricted from receiving oxycodone.
Multiple drug rings received prescriptions for oxycodone from Dr. Lucas that were then filled at pharmacies and the pills sold on the black market. Patients who tested negative for oxycodone, indicating that they were not taking the medication, were still provided with prescriptions, despite clear indications they were not themselves taking the pills. Medical examinations were perfunctory and MRIs found in the office's files contained obvious indications of forgery, including spelling errors.
Crowds gathered in the waiting room, prompting complaints by members of the community. Dr. Lucas relocated his office three times before landing at 215 West 101st St., Suite 1A. A court authorized review of Dr. Lucas's prescribing history revealed he wrote oxycodone prescriptions for approximately 45 to 50 individuals per day at the height of the conspiracy.
Defendant: Cynthia Arce (DOB 7/10/89

Mamaroneck Woman Indicted for the Murder of Baby Daughter
On September 12, 2018 Westchester County District Attorney Anthony A. Scarpino, Jr. announced that Cynthia Arce of Mamaroneck was indicted on charges related to the death of her toddler daughter, Gabriella Boyd, in their Chestnut Avenue home April 28, 2018, and the attack on two Village of Mamaroneck Police Officers.

The Westchester Grand Jury indicted Arce on one count of Murder in the Second Degree, a class A felony, in the death of Gabriella Boyd.

In the attack on the two police officers she faces the following charges:
2 counts of Attempted Aggravated Murder, class A felonies
2 counts of Attempted Aggravated Assault upon a Police Officer, class C felonies
2 counts of Assault in the Second Degree, class D felonies

Incident Location: A house located at 507 Chestnut Ave. in the Village of Mamaroneck where Arce lived with her mother and daughter.

Background:
Prosecutors allege, on April 28, 2018, Village of Mamaroneck Police responded to 507 Chestnut Ave. following a 911 call from Arce's mother, reporting that someone was dying. When they arrived, they found 2-year-old Gabriella Boyd unresponsive on her bed.

Officers immediately tried to resuscitate the child. While clearing the house, other officers located Arce in an adjacent bedroom behind a closed door. Arce had both her hands hidden behind her back and refused to comply with repeated police commands to show her hands. Arce then brought both hands from behind her back and above her shoulders revealing two large knives, one in each hand. She charged at the officers, repeatedly slashing at two of them. When Tasers failed to subdue her, a third officer shot Arce, ending the confrontation. Officers continued their efforts to resuscitate the child until paramedics arrived.

Gabriella Boyd was transported to White Plains Hospital where she was pronounced dead. Following an autopsy, the Medical Examiner's Officer ruled her death to be a homicide. Two Village of Mamaroneck Police Officers were injured as a result of the confrontation.

Arce was taken to Westchester County Medical Center where she was treated for several weeks for her gunshot injuries. Arce was arrested at the hospital, charged, and remanded by a judge to the Westchester County Jail where she has remained since.

At this time, the date of Arce's arraignment on this indictment is pending.

The indictment was the result of a joint investigation among the Village of Mamaroneck Police Dep, the Westchester County Department of Public Safety, and the Westchester County District Attorney's Office. The case is being prosecuted by Assistant District Attorneys Laura Murphy, Bureau Chief of the Career Criminal Bureau, and Nicholas DiCostanzo, both of the Superior Court Trial Division.
Complimentary Community Calendars Available from Scarsdale Security
Details

Written by

Joanne Wallenstein

Hits: 1390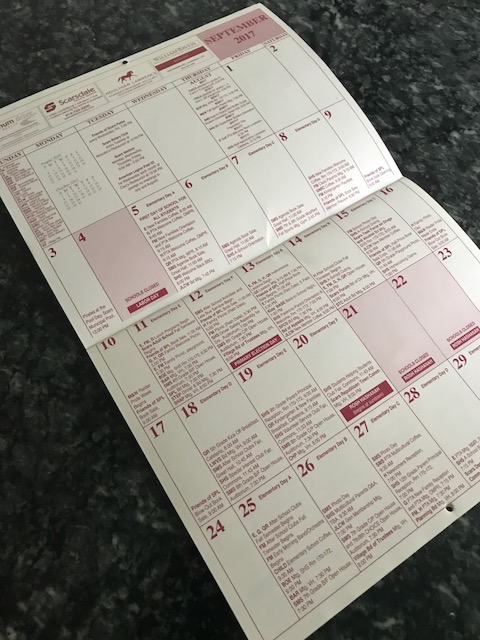 This letter was sent to Scarsdale10583 from Scarsdale Security:
Dear Editor: At Scarsdale Security, we value our connection with the community and our participation in Village life.
This year, we are proud to continue to be a sponsor of the Scarsdale Community Calendar, compiled and distributed by the Scarsdale Council of Parent-Teacher Associations. These calendars are mailed to all households in the village. Printed in August, they correspond with the school year (September – August) and are marked to indicate school closings, school events, community meetings and information related to village organizations. A telephone directory for the school district, local government, village services and community organizations is also included in the calendar.
As a sponsor, Scarsdale Security has a supply of calendars available for distribution at no cost to you. If you would like a calendar, please contact Mary at Scarsdale Security. You can reach Mary directly at 914-722-2323.
We look forward to serving you – not only as the northeast's premier boutique for security, fire, camera and home automation systems – but also as your neighbor. Together, we all make our community a great place to call home.
Very truly yours,
David Raizen, President
Scarsdale Security Systems, Inc.
Trader Joe's Expanding on Central Avenue
Details

Written by

Joanne Wallenstein

Hits: 2547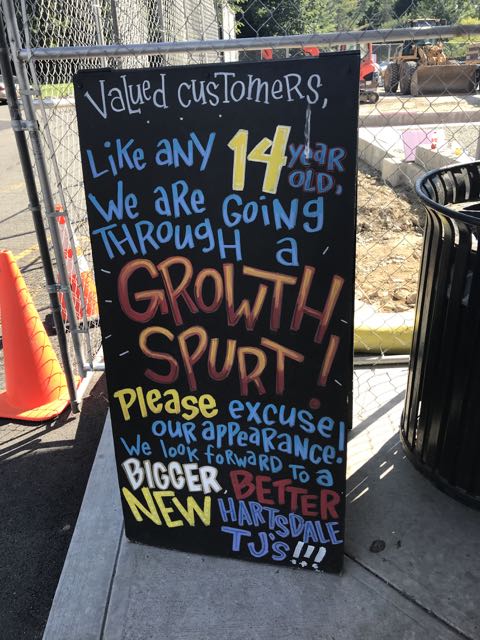 Fans of Trader Joe's will be pleased to learn that the store at 215 North Central Avenue is expanding. The work has already begun and plans are to add 4,000 square feet of space which will extend into the parking lot and eliminate some parking spaces.
The good news is that the store will have more space to stock popular merchandise that often runs out. The manager said there will be more shopping space, more registers, more refrigerators and more of everything that brings throngs of customers to the store.
He did not provide an expected completion date for the project, but did indicate that the new space will open sometime in 2019.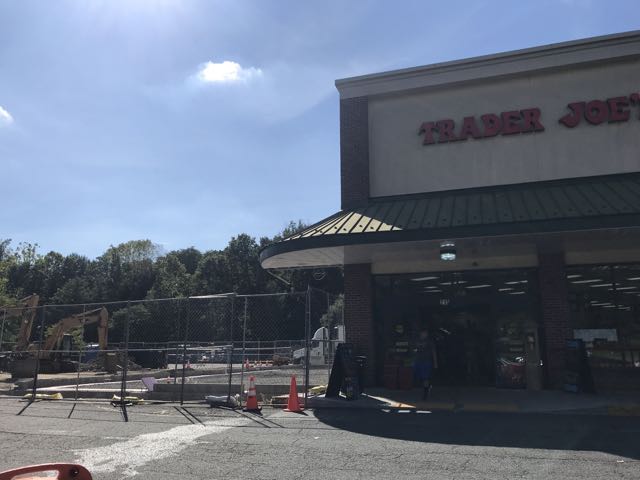 Scarsdale Village Needs a Long-Term Financial Plan
Details

Written by

Joanne Wallenstein

Hits: 2297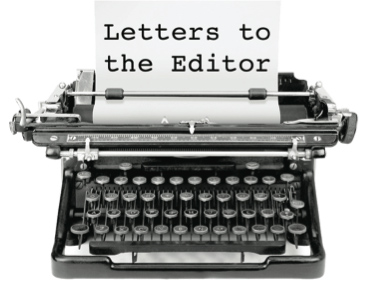 This article was sent to Scarsdale10583 by Mayra Kirkendall-Rodriguez
In the last few weeks, there has been a flurry of positive employment and GDP data that show that the US is enjoying its second longest economic expansion since WWII. The second quarter GDP rise of 4.1%, was pushed up due to positive contributions from personal consumption expenditures, exports, nonresidential fixed investment, federal government spending, and state and local government spending. However, private inventory investment and residential fixed investments decreased.

Unfortunately, a big reason for exports increasing in the second quarter was because US companies were hurrying to export ahead of retaliatory tariffs from other countries due to Trump having announced the imposition of tariffs on Canada, China, Europe, and Mexico. It is unlikely that we will see such a rise in exports in the second half of this year unless somehow the Trump administration were to walk back its tariff threats.

Personal consumption expenditures, a big contributor to US GDP, is also likely to slow down as interest rates rise making credit cards, new loans, and existing variable rate loans more expensive for consumers. What has concerned me for the last twelve months is that due to an incredibly long period of low interest rates, American households and companies of every size are incredibly leveraged; consumer spending has been growing much faster than disposable incomes. As interest rates rise, the probability of default rises; late payments in credit cards have already been rising. In addition, recent housing data are indicating that second quarter GDP performance is unlikely to be repeated at the same level in the coming quarters.

Recent housing starts and home sales data should be a serious wake up call for all US municipalities to create long-term financial plans to position themselves to weather the inevitable economic and market downturns. In June, housing starts tumbled to their lowest level in nine months; the 12% decline was much more than had been anticipated; in July, they barely rose, and in fact declined in the northeast. Also worrisome is that permits for future construction declined for a third month in a row. Fox Meadow resident and economist, Robert Selvaggio, explains that "Housing starts are a key leading indicator for the macroeconomy, because residential fixed investment represents about 20% of total US gross private domestic investment and the housing sector overall accounts for about 15% of total US GDP. Homebuilders do not start new projects when they fear an oncoming economic downturn, and potential homebuyers reduce their demands for new homes when they fear stock market and employment instabilities."

U.S. purchases of new homes fell in June to the slowest pace in eight months, while the median selling price declined to the lowest in more than a year. Additionally, the National Association of Realtors (NAR) reported a decline in existing home sales for the third month in a row.
Locally, according to data from Julia B Fee's Monthly Tracker Scarsdale has seen a 16% decline in home units sold year-to-date in comparison to the same period in 2017. Moreover, of concern is that inventory has risen 105% in comparison to 2017. Scarsdale's home sales decline is far greater than that of Bronxville and Chappaqua, which declined 3.7% and 7.4%, respectively, in the same period. Home sales in Larchmont and Rye are up almost 11% and 9 ½%, respectively.

National and local data are reminding us that we need to prepare for an economic downturn, and there is not doubt that the best time to prepare for adversity is in good times. Having a long-term plan provides a dynamic tool to help municipalities preserve assets, identify where there may be funding gaps, and to identify potential income shortfalls. Elected officials and municipal personnel should determine the priorities of their constituents with polls and focus groups to help them determine funding needs for infrastructure development or other community priorities, and to identify potential income shortfalls from residential or retail tax payors.

Sharing my view are also international standard setters and state comptrollers. For example, the Government Finance Officers Association of the United States and Canada, an important best practices standard setter for public finance officials, advocates for "long-term financial planning as a highly collaborative process that considers future scenarios and helps governments navigate challenges." Moreover, the GFOA believes that "long-term financial planning works best as part of an overall strategic plan." State comptrollers and treasurers also advocate that municipalities create and implement long-term financial plans. The Office of the New York State Comptroller, for example, not only recommends that municipalities create a long-term plan to cope with 'future stresses,' but also includes on its website a useful manual on how to create a long-term plan.

Unfortunately, Scarsdale Village has not developed a long-term financial model and plan. Since April, I have written repeatedly to Mayor Hochvert and the Board of Trustees about this pressing issue. Unfortunately, Mayor Hochvert wrote me that he sees no need for a long-term financial plan. Respectfully, I encourage the trustees and him to give serious thought to the pressing need to create and implement a long-term financial plan. All economic agents – businesses, individuals and governments - should be planning for tomorrow and positioning themselves to withstand adverse economic conditions.

In speaking to "Bloomberg Government" recently, Standard and Poor's analyst Kurt Forsgren stated that "What bond-rating agencies are hoping to learn and are increasingly asking cities is how cities are approaching long-term planning, both from an asset and revenue-stream perspective." This is the type of statement that Scarsdale's Mayor and Trustees should take note of.

Rather than wait for the ratings agencies to come calling, Scarsdale should run a survey or create focus groups to determine what our residents' priorities are and to incorporate them into a long-term financial plan. What services do we want? Which can we cut? Which ones could be shared with other nearby municipalities? Which can be provided more cost effectively by the private sector? Why are we issuing an over $9 million-dollar bond for a significant expansion of the library? Why are we not issuing a bond that would cost a lot less to repair the 50% of our roads that are classified as fair or poor? Which investment would yield a higher return on investment for all residents? These are possibly tough questions, and village officials should be answering them together with all of us, the taxpayers.

Presently, Scarsdale officials do not have any data to back up the agenda they have been pursuing. Scarsdale's plan should incorporate how to cope with challenges posed by uncertainties caused by the loss of the property tax deduction in the new federal tax law, rising medical costs for Village employees and pervasive underfunded pension liabilities. To wait for the business cycle downturn or market crash to figure out how to respond to challenging issues, would be the proverbial shutting the doors after the horse has run out the barn.
Mayra Kirkendall-Rodríguez
Co-Founder
Scarsdale Voters Choice Party