Scarsdale Village Needs a Long-Term Financial Plan
Details

Written by

Joanne Wallenstein

Hits: 2458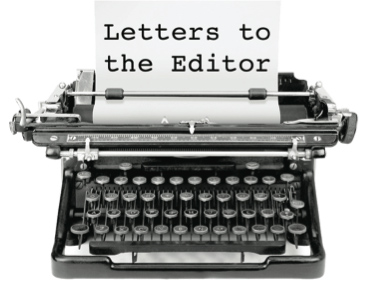 This article was sent to Scarsdale10583 by Mayra Kirkendall-Rodriguez
In the last few weeks, there has been a flurry of positive employment and GDP data that show that the US is enjoying its second longest economic expansion since WWII. The second quarter GDP rise of 4.1%, was pushed up due to positive contributions from personal consumption expenditures, exports, nonresidential fixed investment, federal government spending, and state and local government spending. However, private inventory investment and residential fixed investments decreased.

Unfortunately, a big reason for exports increasing in the second quarter was because US companies were hurrying to export ahead of retaliatory tariffs from other countries due to Trump having announced the imposition of tariffs on Canada, China, Europe, and Mexico. It is unlikely that we will see such a rise in exports in the second half of this year unless somehow the Trump administration were to walk back its tariff threats.

Personal consumption expenditures, a big contributor to US GDP, is also likely to slow down as interest rates rise making credit cards, new loans, and existing variable rate loans more expensive for consumers. What has concerned me for the last twelve months is that due to an incredibly long period of low interest rates, American households and companies of every size are incredibly leveraged; consumer spending has been growing much faster than disposable incomes. As interest rates rise, the probability of default rises; late payments in credit cards have already been rising. In addition, recent housing data are indicating that second quarter GDP performance is unlikely to be repeated at the same level in the coming quarters.

Recent housing starts and home sales data should be a serious wake up call for all US municipalities to create long-term financial plans to position themselves to weather the inevitable economic and market downturns. In June, housing starts tumbled to their lowest level in nine months; the 12% decline was much more than had been anticipated; in July, they barely rose, and in fact declined in the northeast. Also worrisome is that permits for future construction declined for a third month in a row. Fox Meadow resident and economist, Robert Selvaggio, explains that "Housing starts are a key leading indicator for the macroeconomy, because residential fixed investment represents about 20% of total US gross private domestic investment and the housing sector overall accounts for about 15% of total US GDP. Homebuilders do not start new projects when they fear an oncoming economic downturn, and potential homebuyers reduce their demands for new homes when they fear stock market and employment instabilities."

U.S. purchases of new homes fell in June to the slowest pace in eight months, while the median selling price declined to the lowest in more than a year. Additionally, the National Association of Realtors (NAR) reported a decline in existing home sales for the third month in a row.
Locally, according to data from Julia B Fee's Monthly Tracker Scarsdale has seen a 16% decline in home units sold year-to-date in comparison to the same period in 2017. Moreover, of concern is that inventory has risen 105% in comparison to 2017. Scarsdale's home sales decline is far greater than that of Bronxville and Chappaqua, which declined 3.7% and 7.4%, respectively, in the same period. Home sales in Larchmont and Rye are up almost 11% and 9 ½%, respectively.

National and local data are reminding us that we need to prepare for an economic downturn, and there is not doubt that the best time to prepare for adversity is in good times. Having a long-term plan provides a dynamic tool to help municipalities preserve assets, identify where there may be funding gaps, and to identify potential income shortfalls. Elected officials and municipal personnel should determine the priorities of their constituents with polls and focus groups to help them determine funding needs for infrastructure development or other community priorities, and to identify potential income shortfalls from residential or retail tax payors.

Sharing my view are also international standard setters and state comptrollers. For example, the Government Finance Officers Association of the United States and Canada, an important best practices standard setter for public finance officials, advocates for "long-term financial planning as a highly collaborative process that considers future scenarios and helps governments navigate challenges." Moreover, the GFOA believes that "long-term financial planning works best as part of an overall strategic plan." State comptrollers and treasurers also advocate that municipalities create and implement long-term financial plans. The Office of the New York State Comptroller, for example, not only recommends that municipalities create a long-term plan to cope with 'future stresses,' but also includes on its website a useful manual on how to create a long-term plan.

Unfortunately, Scarsdale Village has not developed a long-term financial model and plan. Since April, I have written repeatedly to Mayor Hochvert and the Board of Trustees about this pressing issue. Unfortunately, Mayor Hochvert wrote me that he sees no need for a long-term financial plan. Respectfully, I encourage the trustees and him to give serious thought to the pressing need to create and implement a long-term financial plan. All economic agents – businesses, individuals and governments - should be planning for tomorrow and positioning themselves to withstand adverse economic conditions.

In speaking to "Bloomberg Government" recently, Standard and Poor's analyst Kurt Forsgren stated that "What bond-rating agencies are hoping to learn and are increasingly asking cities is how cities are approaching long-term planning, both from an asset and revenue-stream perspective." This is the type of statement that Scarsdale's Mayor and Trustees should take note of.

Rather than wait for the ratings agencies to come calling, Scarsdale should run a survey or create focus groups to determine what our residents' priorities are and to incorporate them into a long-term financial plan. What services do we want? Which can we cut? Which ones could be shared with other nearby municipalities? Which can be provided more cost effectively by the private sector? Why are we issuing an over $9 million-dollar bond for a significant expansion of the library? Why are we not issuing a bond that would cost a lot less to repair the 50% of our roads that are classified as fair or poor? Which investment would yield a higher return on investment for all residents? These are possibly tough questions, and village officials should be answering them together with all of us, the taxpayers.

Presently, Scarsdale officials do not have any data to back up the agenda they have been pursuing. Scarsdale's plan should incorporate how to cope with challenges posed by uncertainties caused by the loss of the property tax deduction in the new federal tax law, rising medical costs for Village employees and pervasive underfunded pension liabilities. To wait for the business cycle downturn or market crash to figure out how to respond to challenging issues, would be the proverbial shutting the doors after the horse has run out the barn.
Mayra Kirkendall-Rodríguez
Co-Founder
Scarsdale Voters Choice Party
Iceland: the New Frontier in Travel
Details

Written by

Sarah Kazan

Hits: 2922
If you're looking for a new frontier to explore, a country with a beautiful city and even more breathtaking landscapes, plus a noticeably slower pace than New York, then Iceland may be the place for you! In the past ten years, tourism in Iceland has grown significantly, eclipsing fishing as their top industry. The nation, whose population is roughly 330,000, hosts approximately 2 million tourists each year. So what makes Iceland such a popular destination? Top reasons include the country's unique landscapes, rich history and progressive society.
We chose to go in June when the weather was the warmest it probably ever gets, ranging from 50-55 degrees everyday. But some choose to go during the winter, while the temperatures are lower, however not unbearable, and there are significantly fewer hours of daylight.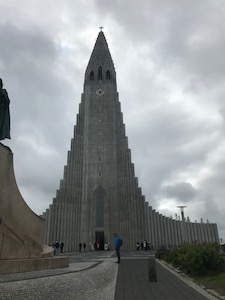 Hallgrímskirkja ChurchReykjavík, the nation's capital city, boasts good food, shopping, museums and other landmarks showcasing Icelandic culture and heritage. One of this waterfront city's biggest attractions is the hard-to-miss Hallgrímskirkja Church, which looks like an asparagus and stands so tall above any other building in the capital that it can be seen from almost every street. There is no entrance fee to admire the inside of the beautiful church and its massive 5275-pipe organ; however, visitors can buy tickets to go to the top of the tower for spectacular views of Reykjavík.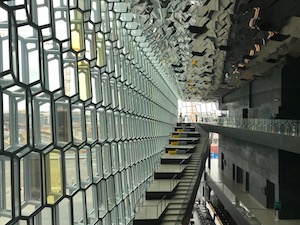 Harpa Concert Hall
Another popular activity around Reykjavík is exploring the city's many museums, which offer the chance to dive deeper into Icelandic culture and history. Something you may learn is the popular belief in trolls and elves; 50% of Icelandic people actively believe in them while the rest will not deny their existence. A few museums to visit are The Saga Museum and the Settlement Exhibition, not to mention the beautiful and uniquely built concert hall, Harpa, situated by the rapidly developing Reykjavík harbor. Harpa offers several concerts, shows, exhibitions and other events (not to mention it was also the set for an episode of Black Mirror).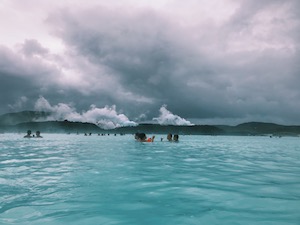 The Blue Lagoon Geothermal SpaJust outside of Reykjavík is the must-visit Blue Lagoon Geothermal Spa. Here, visitors can lounge in the naturally heated pool, swim up to the bar for drinks or try out a few of the spa's natural face masks (like one made from silica). It is recommended that travelers stop at the Blue Lagoon on their way into Reykjavík from the airport. After hours of travel, the spa is a great way to relax and prepare for the trip ahead. No matter how cold the air temperature may be, the 100 degree spring will keep you warm (but will have you running back to your towel when you get out).
Another popular activity is whale and puffin watching. Step out onto a RIB boat and travel along the sea for a chance to spot whales up close.
Traditional Minke whale served with soy sauce and fresh wasabi Reykjavík is also home to several incredible restaurants. Not surprisingly, the fish served is among the freshest in the world due to Reykjavík's waterfront location and enormous fishing industry. Many restaurants also serve some unique Icelandic cuisine, such as horse, whale, puffin and fermented shark (not recommended). I tried whale, which turns out to be red meat that was surprisingly good. The city is also known for its delicious hot dogs that can be found at many street carts. In fact, they are so delicious that on one visit, Bill Clinton fell in love with them; one cart even has a hot dog named after him.
Getting around Reykjavík there is no need for a car, every destination is walkable and cabs are available all over the city. However, if you are leaving the city to see other parts of Iceland, it is recommended to drive yourself or use a guide and driver.
The Mid Atlantic Ridge which can be viewed at Þingvellir National ParkLocated in Southern Iceland, only a little more than an hour outside of Reykjavík, is Iceland's Golden Circle, a popular tourist route that contains three equally beautiful locations: Þingvellir (Thingvellir) National Park, Geysir Geothermal Area, and Gullfoss Waterfall. Þingvellir National Park is full of geological wonder and packed full of history. This park is the only place in the world where the Mid-Atlantic Ridge (where the Eurasian and North American tectonic plates diverge) is visible above sea level. The breathtaking views of the national park should not be missed; in fact, many Game of Thrones episodes have been filmed using Þingvellir as the backdrop. Þingvellir is also where Althing, the parliamentary assembly representing the entirety of Iceland, was established in 930 and continued to meet until 1798, making it a UNESCO World Heritage Site.
The next stop on the Golden Circle tour is the Geysir Geothermal Area, where visitors can watch the Great Geysir go off, roughly every ten minutes. Water from this geyser can reach up to 130 feet or more. While there are many other geysers in this area, most have been inactive for several years. Located just across from the geyser is The Geysir Center, which contains a boutique with many locally crafted Icelandic goods – like knit sweaters and gloves - and several restaurants serving traditional Icelandic food.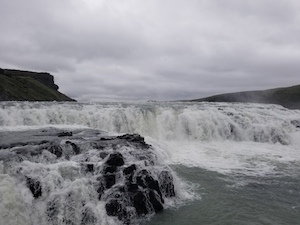 Gullfoss waterfallThe final location of the Golden Circle is Gullfoss waterfall, one of the most astonishing waterfalls in Iceland. During the summer, when there is no ice, a pathway is accessible right to the edge of the falls. Over the years, the falls have been preserved for visitors from all over the world to enjoy their beauty.
Travelers can explore the Golden Circle either through a guided tour, offered by many companies, or by renting a car and driving to the sites.
While the sights alone are worth the drive to southern Iceland, there are several opportunities for activities throughout the Golden Circle, including snorkeling (in a wetsuit), caving, rafting and more. We decided to ride Icelandic horses. Bred in Iceland, these horses are smaller than average and are sometimes referred to as pony-sized. Riding horseback around trails is a great way to take in some of Iceland's beauty.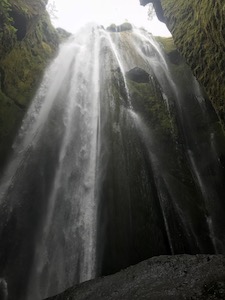 Getting up close to waterfalls at the hidden GljúfrafossTo fully explore the majestic natural beauty of the entire southern region of Iceland (beyond the Golden Circle), it's best to stay a few nights here instead of going back to Reykjavík. There are plenty of lodges and hotels located throughout the region.
One aspect of Iceland that makes it so unique is its abundance of breathtaking waterfalls (good luck pronouncing any of their names). At Seljalandsfoss waterfall, you can walk behind the waterfall to capture its entirety. It is also worth the trip to visit Skógafoss, one of Iceland's biggest waterfalls, where one can walk right up to the falls and probably get drenched in the process. Though there are several more to be seen, one final notable waterfall is Gljúfrafoss. While Gljúfrafoss is much smaller than the other falls, it is probably the most magnificent (and my personal favorite). While visiting Gljúfrafoss, make sure to wear rain gear, or even waders, to really stay dry. Gljúfrafoss is hidden in a valley and in order to see the waterfall, visitors must first walk through a small river and will most likely be sprayed by the waterfall. Getting so close to the falls and taking in the landscape's natural beauty makes seeing this waterfall an indescribable experience.
Sólheimajökull glacierAnother must of southern Iceland is hiking the Sólheimajökull glacier. Strap on your crampons and helmet and grab an icepick for this adventure (a guide is necessary for the hike). This glacier walk is a great way to explore Icelandic nature and see firsthand why Iceland so unique. While in theory glaciers are thought of as white snowy mountains, this glacier, and many other Icelandic glaciers, is primarily black at first glance due to the volcanic ash (from an eruption in 1918) that covers the ice. This does not take away from its beauty but adds to its fascination. In fact, this is an up close look at why the country is known as the "Land of Fire and Ice." The glacier is receding so make sure you visit while you still can! From here you can see Eyjafjallajökull glacier, which last erupted in 2010 and closed airports across Europe for days.
Super jeep used to drive through ThórsmörkStill want to see more? Check out Thórsmörk. This gigantic valley can surely take your breath away, and so will the vehicle necessary for the trek. Since the valley consists of no roads and only rocky terrain, it's essential to get the right guide and the right vehicle, such as a Super Jeep (a car with 46 inch tires made for driving on rough terrain and even through water). Here there are several beautiful hikes to do. The experience is one of a kind.
While these are only a few of the highlights of Iceland, there is so much more to explore. Visit in the summer and you will experience daylight nearly 24-hours a day (pack your sleep masks!); visit anytime September to April for a chance to experience the Northern Lights. Whenever you go you will get a sense of the Icelandic character of humility and forward thinking. Their optimism helps get them through cold and dark winter months and keeps smiles on their faces when there is only a few hours of daylight during the winter.
Next time you're considering taking a vacation, instead of laying on the beach or going to the same city you've been to before, try Iceland. It's a trip you will always remember!
Congresssman Engel's Comments on the Nomination of Brett Kavanaugh
Details

Written by

Joanne Wallenstein

Hits: 1967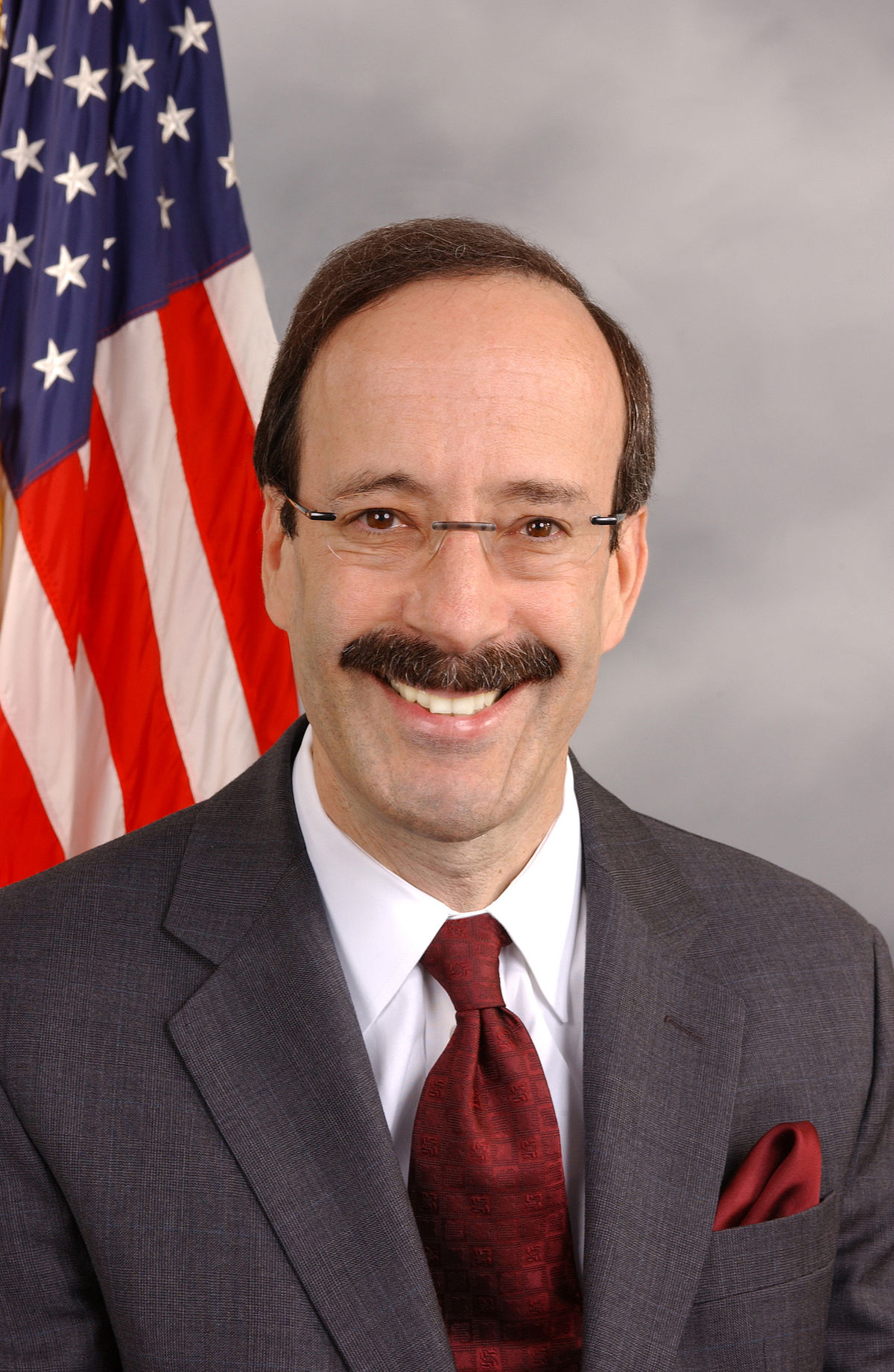 Eliot EngelOn Monday, President Trump announced that he had selected Brett Kavanaugh as his nominee to replace Justice Anthony Kennedy on the Supreme Court.
Newly re-elected Congressman Eliot Engel offered the following statement on Brett Kavanaugh's nomination to the Supreme Court:

"Unsurprisingly, the President has chosen another regressive ideologue to serve on the Supreme Court in Brett Kavanaugh. Over the course of a career that can only be described as hyper-partisan, Kavanaugh has demonstrated a history of anti-women, anti-labor, anti-consumer views, and his ultra-conservatism could turn back the clock on decades of American progress. The fact that Kavanaugh cut his teeth working under Kenneth Starr on the Clinton impeachment tells you almost everything you need to know. His appointment by George W. Bush to the federal bench was stalled for three years because of his partisan record, with Senator Ted Kennedy saying at the time Kavanaugh would be the 'least experienced and most partisan appointee to the court in decades.' And Kavanaugh is also on record as saying he believes the President of the United States should be exempt from both criminal prosecution and civil suits while in office. How convenient for our current Commander-in-Chief.

"There was a time when a Supreme Court pick like this was considered too outlandish, even for Republicans. But the GOP has so thoroughly lost its moral center that now this type of reckless choice is par for the course.

"When considering what to do next, Senate Democrats would be wise to remember the lessons learned during the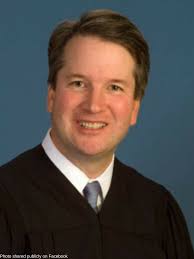 Brett Kavanaugh ill-fated Merrick Garland nomination in 2016. There, Republicans completely ignored 200 years of etiquette and obliterated the process by which we appoint Supreme Court judges. They also got what they wanted. The Senate should, at the least, postpone consideration of this nomination until after the November elections."
What are your thoughts about Kavanaugh's nomination? Share them in the comments section below:
Wrongfully Convicted Man Freed as a Result of Scarsdale Grad's Work
Details

Written by

Joanne Wallenstein

Hits: 5282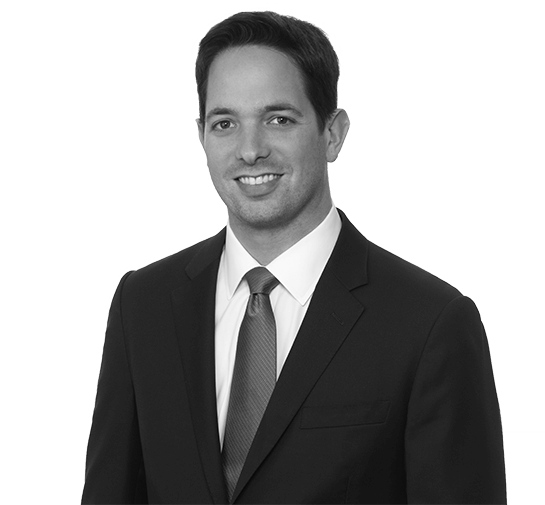 Sam Hershey SHS'01A 2001 Scarsdale High School graduate made headlines this week for his success in freeing a man who had been wrongfully convicted of murder 25 years ago.
Sam Hershey, an attorney at the New York law firm Cleary Gotlieb Steen & Hamilton has been working with the Legal Aid Society since 2013 to overturn the conviction of Shawn Williams, age 44, who spent more than 20 years in prison for the murder of his good childhood friend.
On Friday July 13, a judge overturned Williams conviction following a recommendation by the Brooklyn DA's conviction review unit to reopen the case in 2013. Former Detective Louis Scarcella was found to have elicited false statements in other murder cases and Williams conviction was based on the testimony of one witness who later admitted to having been coerced by Scarcella.
We asked Hershey a few questions about the case and here is what he shared:
How did you become involved with Legal Aid Society?
I work for Cleary Gottlieb Steen & Hamilton. Cleary and the Legal Aid Society have served as co-counsel to Mr. Williams.
When do you have time to do the work?
Cleary is very dedicated to pro bono and I was fortunate that they gave me the opportunity to devote a lot of hours to this over the course of five years.
What was it about William's story that convinced you he was wrongfully convicted?
Without getting into all the facts of the case (unless you want me to), Mr. Williams's conviction was implausible to begin with. We ultimately found the only witness to identify Mr. Williams at trial, and she told us that she had falsely testified under pressure from Detective Scarcella.
Will he receive any compensation for having served for so many years?
We certainly hope so.
Do you think this is just the tip of the iceberg and that other innocent people were convicted using testimony from Louis Scarcella?
Beyond a doubt, and I hope those innocent people are as fortunate as Mr. Williams to be given their day in court.
Herhsey has started a GoFundMe campaign to help Shawn Williams get back on his feet after 24 years in prison for a crime he did not commit. Contributions would be much appreciated. Click here to contribute.
Sam Hershey attended Greenacres School, the University of Pennsylvania and Columbia Law School. He was a high school debater and also served as a mentor with Let's Get Ready. He joined Cleary Gottlieb in 2012 and works in litigation and restructuring.
Engineers Review Findings of Sanitary Sewer Line Study
Details

Written by

Joanne Wallenstein

Hits: 2548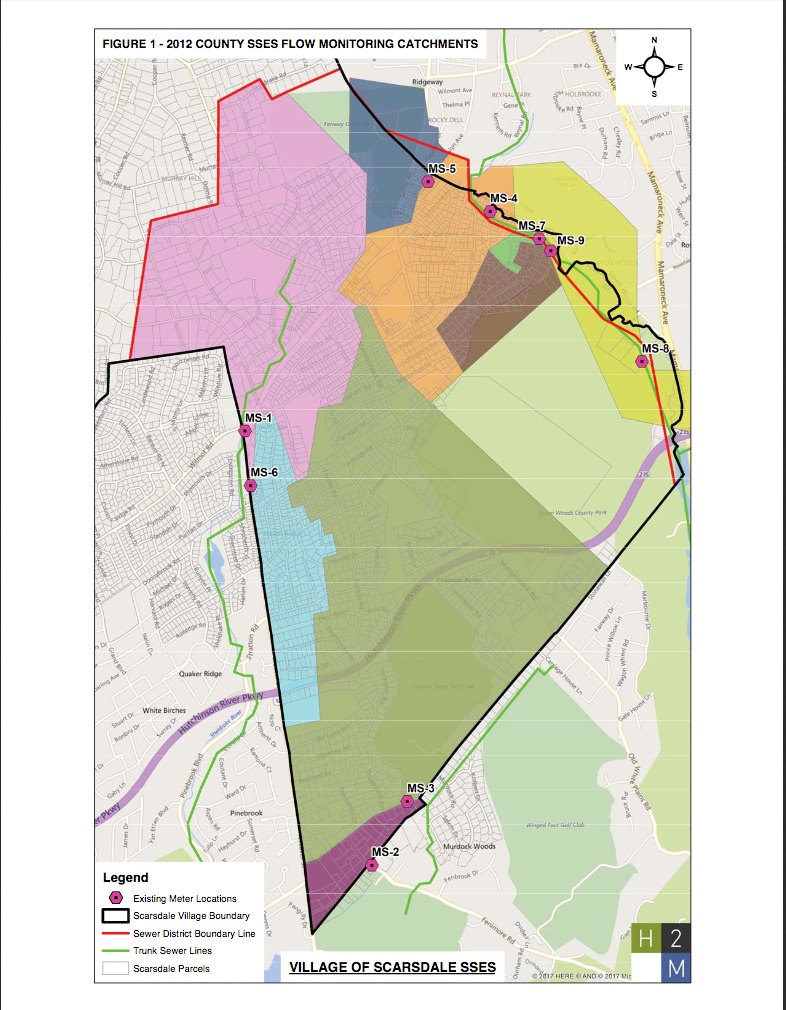 Trustees reviewed an analysis of the Mamaroneck Valley District, shown in green on this map.According to Westchester County and the environmental group Save the Sound, Scarsdale is dumping more than our fair share of untreated sewage into Long Island Sound and compromising public health.
Just how much excess water is flowing out of Scarsdale was the subject of a study presented by H2M Engineers to the Village Trustees on Tuesday June 26. Trustees engaged the consultants to study one portion of Scarsdale's sewer system, the Mamaroneck Valley District, to identify where excess water was infiltrating and inflowing into the sewer system. Scarsdale has three sanitary sewer districts and only the Mamaroneck Valley system discharges into the county-owned waste treatment plant and was therefore the subject of this first study.
The study was commissioned in response to the County Consent Decree and the lawsuit from Save the Sound, which is ongoing.
Based on census data which shows that Scarsdale has 3.21 people per household, the district's total estimated average daily waste water should be 1,011,000 gallons per day. However, the study showed that for this portion of Scarsdale, the flow was 1,470,000 gallons per day, or almost 50% more that allowed. The County claims that out of 11 municipalities, Scarsdale had the second highest number of daily flow exceedances, with a 59% exceedance rate.
In order to find out where water was flowing into the system the engineers monitored infiltration during rain storms, cleaned and monitored 156,000 feet of sewer using closed circuit TV, visually inspected 635 manholes to find defects and used smoke testing to see where inflows were occurring. The period of the study was June 7 to July 25, 2017.
The study identified areas where there were gushers, runners and drippers which account for major infiltration of groundwater into the sanitary sewer pipes. Gushers were located in four locations on Innes Road, Saxon Woods Road, Broadmoor Road and Heathcote Road where obstacles had been installed into the pipes. These four gushers alone account for 30,000 gallons of excess water per day. Most of the Village's sewer lines of constructed of vitrified clay, and the study found that most are in good condition though cracks and fractures do occur. Some of these lines are over 100 years old.
An examination of the 635 manholes was done from August to November 2017 and found that 233 exhibited signs of prior leakage. In order to reduce inflows, the village may need to install watertight covers on leaking manholes or do grouting and lining.
Smoke testing was used to identify discharges through open connections such as storm sewer catch basins, yard drains, driveway drains, roof leaders/gutters, broken or open sanitary sewer clean out caps and defective sewer laterals. Smoke testing involves the blowing of a harmless non-toxic smoke into the system, and then observing where the smoke exits. The presence of smoke indicates a break or fault in the sewer line. 35,000 feet of sewer lines were tested and a long list of homes with excess flows into the sanitary sewer system were identified.
To correct these situations the homeowner would need to disconnect sump pumps and drains from their sewage pipes and redirect storm drainage to a drywell, watercourse or open area rather than into the sanitary sewer system. During rainstorms, the total inflow from a single 1-inch rainfall is estimated to be 183,000 gallons.
In order to address leakages at individual property, the Village may need to enact legislation to add requirements on the inspection, repair, replacement and maintenance of sewer laterals by property owners. Trustees discussed the possibility of making a sewer inspection a requirement at closing for those purchasing a home, though this would do nothing to correct problems in homes that are not for sale.
Since all newly constructed homes are already required to have new sewer line connections, the problems only occur with older homes.
By repairing the gushers, fixing pipes, securing manholes and asking residents to remediate illegal connections to the sanitary sewer system, the Village will reduce the excess flows.
The Village already collects a sewer rent fee on all water bills, and these funds are being used to pay for the studies and to make necessary repairs.
This study accounted for only about 1/3 of Scarsdale's sewer lines. Village Manager Steve Pappalardo indicated that the work would be on-going and studies of the other districts would follow.
Learn more about the state of Scarsdale's sewer system here: