Scarsdale Girls' Varsity Basketball Team Now 5-5 and Shooting for the Playoffs
Details

Written by

Kevin Walker

Hits: 545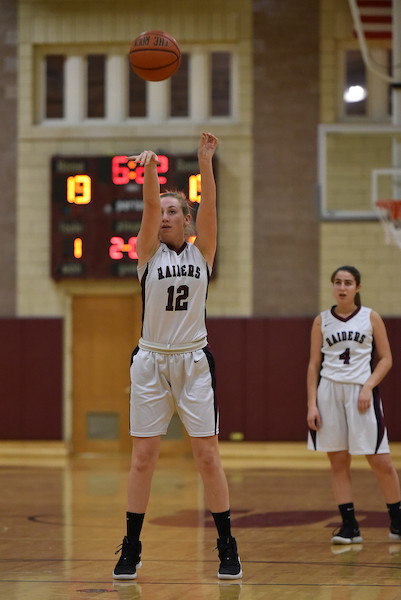 Captain Kayla Maroney '20 shooting a free throwThe Scarsdale Girls Varsity Basketball team has had a solid season so far with a record of 5-5. When five strong seniors graduated from the team last year, the players and head coach Mike Blanco knew that this would be a rebuilding year and that they would have to put in effort to bring the new team together. The new players include five freshmen, two sophomores and one junior and they worked hard with the six returning players to prepare for a tough schedule. The Raiders began with a good showing in the Kari Pizzatolla tournament hosted at Scarsdale and then lost their first league game to a strong Mt. Vernon team.
They continued to practice over the December break and participated in the Stamford Tournament, where they had a tough loss to Kolbe Cathedral with a score of 52-36, but several players put up strong numbers. Returners Kayla Maroney '20, Nina Metviner '19 and Meghan Quirk '20 scored 18, 6 and 5 points respectively. Newcomers Ava Morin '22, Abigail Talish '21 and Moira Conlan '22 contributed as well. The team fared better in their second game, beating Westhill 36-22. The final score was composed of Maroney's 11 points, junior Jess Solodar's 9 points, senior captain Emmeline Berridge's 8 points and Quirk's 4 points. Coach Blanco was pleased with the team's defensive effort while playing without starters Hope Walker and Nina Metviner, who were out due to injury and illness respectively. Maroney's performance in these games earned her the All-Tournament title.

After spending all of December break on training, competing in the Stamford tournament and bonding outside of practice, the team has grown very close. "The entire team works extremely well together and everyone supports each other on and off the court," said Solodar. The girls knew their chemistry would be a key asset for them as the season moved forward.
The Raiders moved on to win a nail biter against league opponent New Rochelle with strong showings from several players and a game-winning basket by Solodar.

On January 3rd, the girls beat rival Mamaroneck , with Maroney, Berridge and Metviner scoring 17, 13 and 8 points.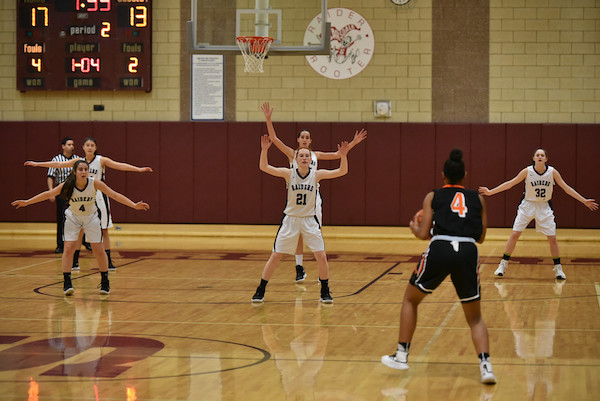 The Raiders on defense

The next day, they fell to powerhouse team Our Lady of Lourdes but not without strong performances by several players, with Solodar scoring 13 points.

The following week, the Raiders hosted White Plains. Scarsdale took an early lead, but their opponent soon stepped up their defensive efforts and forced several turnovers. A few Scarsdale starters got in foul trouble early in the game, leaving some of the newcomers to fight the battle. Scarsdale eventually lost to White Plains 47-36, with Maroney and Metviner scoring 15 and 12 points each. Solodar, Berridge and Walker added 5, 3 and 1.

Coach Blanco is pleased with the team's progress and the strong performances from his returners and new players alike, but he is also focused on maximizing the team's chances in the playoffs. "At the moment, we are going through some position changes to adapt to each player's skill level," said Captain Nina Metviner '19. Today the team is facing Fox Lane, where they can use their chemistry and possibly try out position changes.
Photos by Jon Thaler. See more and buy yours here.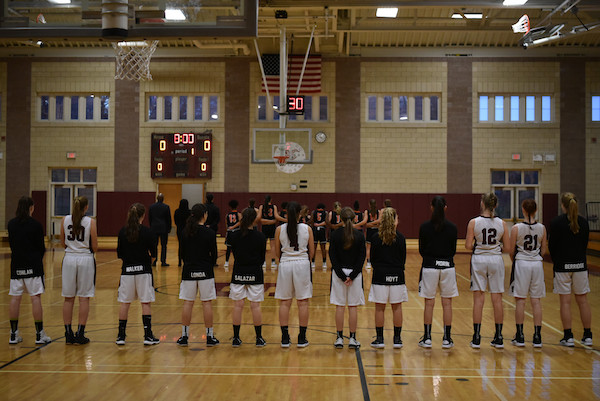 Preparing for the game
Sign Up Now for the Scarsdale Recreation Department Teen Trip to NY Knicks Game
Details

Written by

Joanne Wallenstein

Hits: 406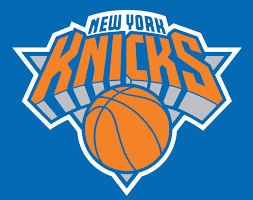 The Scarsdale Parks and Recreation Department will be conducting a trip for teens to Madison Square Garden on Dr. Martin Luther King Jr. Day: Monday, January 21st 2019. Join us to watch the New York Knicks take on Russell Westbrook, Paul George, and the Oklahoma City Thunder! Trip includes adult chaperones, coach bus transportation, and a ticket to the game. For more information, and to register, visit our website. For questions, please call the Recreation Department at 722-1160.
Preserving The Tree Canopy In Tree City
Details

Written by

Joanne Wallenstein

Hits: 1224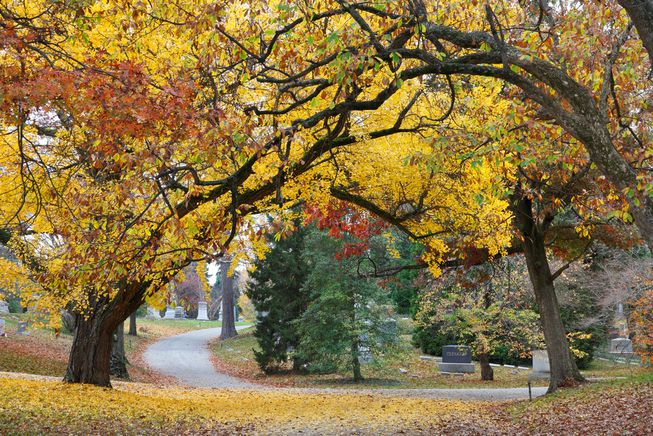 Big trees do more than create an ornamental enhancement to our town. They provide shade, cooling, prevent erosion and absorb ground water to alleviate flooding. In 2013 they Conservation Advisory Council found that the Village does little to protect Scarsdale's tree canopy which at that point stood at about 50%.
After years of consideration on how to safeguard trees, in April 2018 Scarsdale Trustees took some steps to preserve trees and the tree canopy in Scarsdale by passing code changes regarding protection of trees or regulations requiring the replacement of trees with a diameter of more than 24" at breast height( DBH). However they were not able to agree on new code to prevent "clear cutting," meaning the removal of larger areas or stands of trees, often done by builders when they are renovating or building homes.
Protection of wider areas proved to a be a thorny issue and the Trustees said they would revisit the code later in the year.
Under the current tree code a homeowner is permitted to remove two trees per year without paying a permit fee. The Village does require that you get a permit to remove them for tracking purposes, but there is no fee associated with that permit. Due to the new permitting requirements, the Village Engineer reported that this year there were 270 applications for tree permits vs. 208 last year.
As long as the two trees are less than 24 inch DBH each year you do not need to replace them. If they are 24" or more you do need to replace them. Right now the code requires a 3" DBH replacement but this might be changed to a 2" replacement. The change from 3" to 2" is being considered in order to save residents money and increase the viability of the newly planted tree.
Dead, dying, hazardous or diseased trees can be removed with an evaluation from a tree expert in writing. There is no permit fee to remove trees in this category. You are also not required to plant a replacement for the trees in this category.
There is a list of protected tree species naming trees that cannot be removed including redbuds, birches and amelenchiers (serviceberry).
However these provisions do not address the clear cutting of many trees. At a meeting on Monday night December 10, trustees discussed proposed code that would protect trees in the aggregate.
Specifically the proposed change is that if trees that are 48" DBH or greater in total are cut down (even if the trees are under 24"DBH individually) within a 3 year period then you will need to plant a 3" (but this may go down to 2") replacement for them. This proposal is to address clear-cutting. Right now a homeowner can take down as many 23.99" trees as they would like and not have to plant a replacement for them. This change to requiring replacements for trees taken out totaling 48" or more (what is called an "aggregate test") would be one step to preserve the canopy for future generations and address clear-cutting.
The code change includes a step up schedule in the proposal such that the more trees you take out (as measured by aggregate DBH) the more replacements you will need to put in.
The proposed code states:
When an aggregate/total of anywhere from 48" to 120" DBH of trees are removed, one tree is required to be planted for every 24" of DBH between 48" and 120". So if you took out 48" of trees in aggregate you would only be required to plant one 3" (or 2" if the change is approved) replacement tree. Then for every 24" of trees that are removed above 48", and up to 120", one tree will be required to be planted.
When you have over 120" and up to 240" DBH of trees being removed, you then have to plant TWO replacement trees for every 24" of DBH being removed between 120 and 240.
When you have over 240" DBH of trees being removed, you have to plant THREE replacement trees for every 24" of DBH removed over 240."
Commenting on the proposed code, Trustee Lena Crandall said, "The Conservation Advisory Council has been working on it for years ….The whole idea is to keep Scarsdale with a 50% tree canopy – for flooding water conservation etc…. This is pretty lenient code (when compared to other municipalities.) We already allow people to take down two per year as of right." Matt Callaghan also supported it saying, "I think it's simple, enforceable and reasonable."
Village staff will revise the code per the discussion at the Monday night meeting and schedule a public hearing to review it.
Have a Heart Luncheon Raises $7,500 for WJCS
Details

Written by

Joanne Wallenstein

Hits: 1002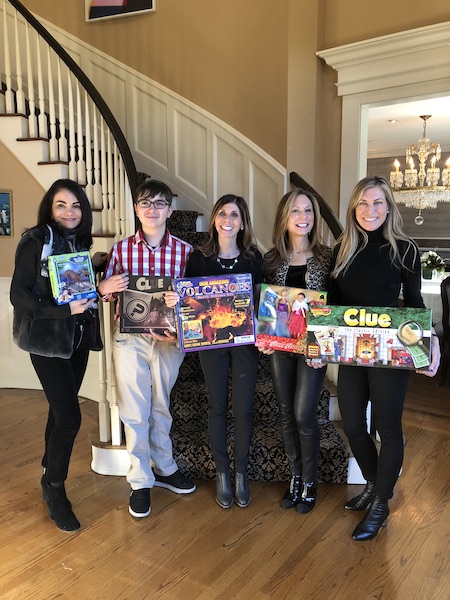 Scarsdale resident Linda Plattus hosted a luncheon for the WJCS 13th Annual Have a Heart for the Holidays Gift Drive. The gift drive benefits needy children in underserved communities in Westchester County and raised a record- breaking $7,500 in donations. Pictured here from left to right: Suzanne Yearley, WJCS speaker Tyler, Sarah Kayle, Linda Plattus, and Nina Ross

For more information about the Have a Heart for the Holidays Gift Drive, please click here: http://www.wjcs.com/have-a-heart-for-the-holidays/
Mobile Parking App May Soon Come to Scarsdale
Details

Written by

Joanne Wallenstein

Hits: 1979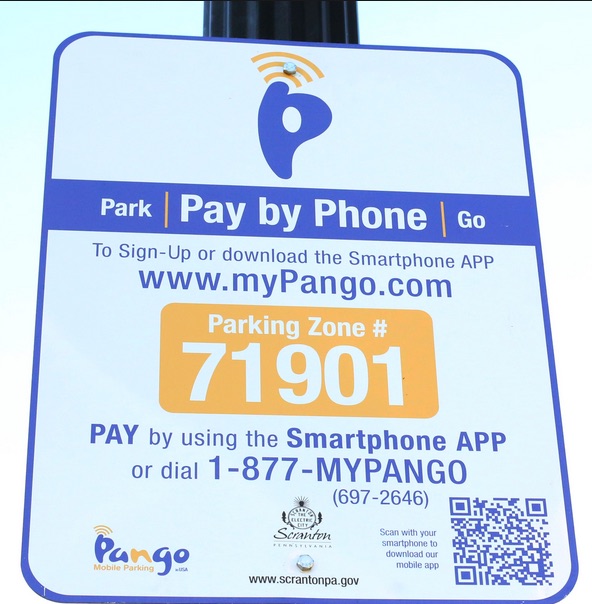 Though the Village cannot increase the number of parking spaces in Scarsdale Village, they can make it easier to pay for parking and eliminate the frustration from broken parking meters.
In the fall of 2017 the Village tested a variety of meter pay options but shopper found that there were not user friendly and malfunctioned often. The cost to install these multi pay meters would have been around $400,000 so the Village decided against this option.
Instead Village staff is now investigating the use of mobile parking apps and is finalizing their recommendation to go with PANGO. PANGO is already in use on Garth Road and in Bronxville and the feedback is good.
To use it, drivers would need to download the app, complete their profile, fill in a credit number and zone. Once installed, drivers can use the app to pay for parking. It will also prevent users from adding extra funds to pay for parking once the maximum time limit is reached.
There is no fee for the Village to use the service. The vendor will send monthly checks to the Village and retain a convenience fee and credit card fees.
A resolution to approve PANGO was on the agenda for the Village Board of November 29 but was tabled as the Board of Trustees had some additional questions.
In other parking news, the Village will soon provide more merchant parking by permitting eight hour parking at the current two-hour meters located on East Parkway near the Bank of America/Scarsdale Police Sub-station. These meters will require a permit to park between 8am-11am Monday through Friday, and open to the general public outside of those times. The target market is the merchant community however the Village anticipates that commuters will likely use the spaces as well.
The Village is working on a new virtual parking permit system called Automatic License Plate Reader (ALPR). Currently the Village issues paper parking permits – an ALPR would allow the village to transition to a "virtual permit" system whereby the ALPR (a camera mounted on a vehicle) would scan license plates in permitted lots and check them against the active permit list for validity.
This "virtual permit" system, in conjunction with an online permitting system, should allow the Village to issue quarterly or perhaps monthly permits to merchant parkers (currently, the administrative burden involved with accepting paper applications and issuing paper permits makes issuing quarterly or monthly permits impractical). The ability to provide quarterly or monthly permits helps to remove barriers to purchasing a permit (i.e. cash-flow issues for merchants and their employees). The goal of removing these barriers is to reduce on-street meter feeding.