Scarsdale Forum Recommends Organic Landscape Practices For All Village Properties
Details

Written by

Joanne Wallenstein

Hits: 264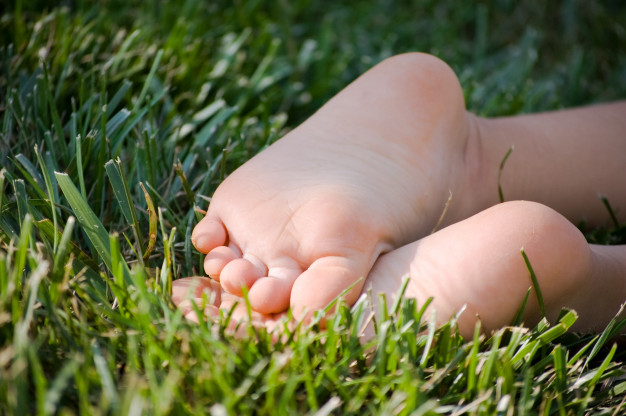 The Scarsdale Forum Sustainability and Municipal Services Committees have released a joint report recommending that Scarsdale Village discontinue the use of toxic chemicals on all village properties and adopt an official organic landscape management policy. This supports the committees' finding that the use of toxic pesticides in our landscape can lead to significant, harmful health and environmental consequences.
For many years, the Village of Scarsdale has maintained an organic program for most of its properties; the committees recommend that these practices now should be extended to the few remaining locations where toxic chemicals continue to be used. These chemicals may include insecticides, rodenticides, herbicides, fungicides and synthetic fertilizers.
Committee members learned that, since 2009, Scarsdale has, at times, worked with Osborne Organics, which specializes in organic landscape management, to provide customized programs for village properties. While village staff and landscaping contractors largely have implemented these programs, they occasionally have applied certain hazardous chemicals in localized areas. One notable example is the Scarsdale pool complex, where such chemicals are used to treat flowering clover to discourage bees. When using the pool facility, many residents, particularly children, touch grass with bare feet and hands, increasing their exposure to these substances. In their report, committee members endorse a non-toxic method to eradicate clover and suggest organic alternatives to harmful chemicals used elsewhere.
Specifically, the report states that:
The use of toxic chemicals at the pool complex and any other village properties should be discontinued; and
The elimination of this practice should be codified, along with a requirement to implement organic landscape management practices on all village properties.
According to Municipal Services Committee Chair Madelaine Eppenstein, "Scarsdale is fortunate that, over the years, current and prior park superintendents and staff have understood the importance and effectiveness of organic landscape management. Thanks to them, public properties have thrived. It is now time to codify this practice villagewide to further ensure the health and safety of our residents, pets, wildlife and environment."
The report also recommends that Scarsdale should encourage residents to learn more about organic landscaping practices and promote more sustainable options for residential properties. "The toxic products that many residents and their landscapers apply to their individual properties affect neighbors, local wildlife and local waterways," said Michelle Sterling, co-chair of the Sustainability Committee. "The village should encourage the use of organic landscape management as a benefit to the entire community."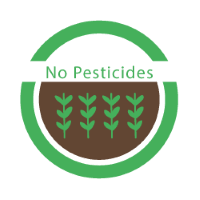 Darlene LeFrancois-Haber, Sustainability Committee co-chair, said, "I think it's important to note, and for residents to understand, that aside from behavioral issues children are at increased risk of pesticide-induced harms based on physiologic and body size issues. Specifically children's' cells are turning over faster (they are growing!) and therefore more susceptible to the "hit" of toxins which may translate into downstream harms; and also, relative to their weight, they breathe and drink and eat more thereby increasing the concentration of these toxins when controlled for outdoor exposure time. And same argument, amplified, goes for fetuses. Unfortunately exposure to these pesticides is happening to all of us, pesticides are carried into our homes and remain active there for months, unable to be broken down by sunlight, rain, etc.. We don't see it, but these toxins are measurable in our bodies, and over 750 studies have been compiled documenting harms of these pesticides that have then been the basis for guideline and consensus reports, recommendations statements, and reviews, including a 2012 report from the American Academy of Pediatrics. The basis for harm, is well captured I think in this quote: "Pesticides can cause harm to humans, animals, and the environment because they are designed to kill or otherwise affect living organisms." Environmental Protection Agency.
A copy of the full report is available here.
Add a comment
Edgemont Wrestling Coach Sentenced; Two Arraigned for Mail Theft
Details

Written by

Joanne Wallenstein

Hits: 1182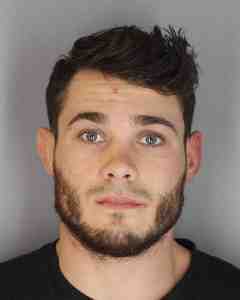 Tyler SickThis in from the Westchester County District Attorney:
Tyler Sick, the former Edgemont wrestling coach has been sentenced to ten years probation following his guilty plea in July to two counts of Rape in the Third Degree, class E felonies, for having sex with a victim under the age of 17. Sick appeared before Westchester County Court Judge Susan Cacace. Among the conditions of his probation, Sick surrendered his teaching license and will have to register as a sex offender. Sick was a teacher in the Bronx.

Assistant District Attorney Mary Clark-DiRusso, Deputy Chief in the Special Prosecutions Division, addressed the court saying the sentence was agreed to at the request of the victim's family.

Sick petitioned the court to allow him to move permanently to North Carolina where he has family. It is now up to the North Carolina state probation authorities as to whether they will accept the transfer of his probation. In the meantime, Sick must remain in Westchester until that decision is made. A Sex Offender Registry Act (SORA) hearing is scheduled for Nov. 27, 2018.
Two Bronx Men Indicted for Mail Theft in Tarrytown

Two Bronx men, Defendants Sean Dash (DOB 02/24/97) and Jade Williams (DOB 05/14/99) were arraigned Thursday October 4 in connection with mail theft in Tarrytown. They were arraigned on the 32-count indictment today before Westchester County Court Judge Barry Warhit. Each man has been charged on the following two felonies:

· Grand Larceny in the 3rd Degree, a class D felony
· Criminal Possession Of Stolen Property in the Third Degree, a class D felony
And the following misdemeanor charges:
· 14 counts of Criminal Possession Of Stolen Property In The Fifth Degree
· 13 counts of Petit Larceny
· 1 count of Attempted Petit Larceny
Jade Williams alone is charged with two vehicular violations.

The indictment alleges on May 18, 2018 at approximately 2:35 a.m., Tarrytown Police observed a man acting suspiciously in front of a mailbox located just blocks from the Post Office. A second man was in a vehicle acting as a lookout. On investigation, police found a "garbage bag" full of assorted mail and a mailbox key in their car. The garbage bag contained 14 separate victims' mail which had been stolen from a second mailbox located directly in front of the Post Office. One victim was the Village of Tarrytown School District which had $44,380.91 worth of checks in the mail. The two were arrested by Tarrytown Police.
Add a comment
Westchester Community College Foundation Presents Great Chefs Culinary And Wine Event Series In October
Details

Written by

Joanne Wallenstein

Hits: 849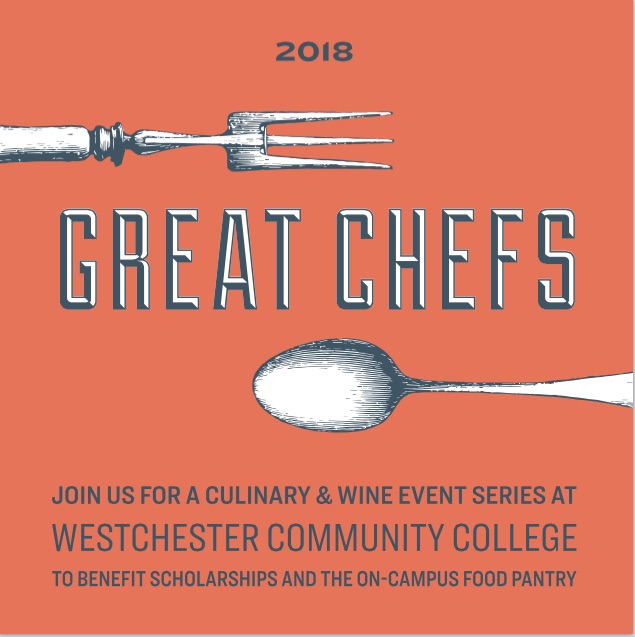 See Westchester's chefs in action and learn their cooking techniques at the Great Chefs Series of wine tastings, cooking demonstrations, and three-course dinners in October from the Westchester Community College Foundation. These tantalizing events co-sponsored by DeCicco & Sons and Wine Enthusiast will be held in the college's state-of-the-art instructional kitchens and Culinary Dining Room on the Valhalla campus. 100% of funds raised from the Great Chefs series will benefit the Foundation's scholarship fund and the college's on-campus food pantry.
Host Chef Philip McGrath, Curriculum Chair of the college's Culinary Arts and Hospitality Management Program and former chef and owner of Iron Horse Grill, has assembled a stellar cast of local culinary celebrities who will create epicurean delights and teach you how to dazzle future dinner guests. The chefs will be assisted by the college's Culinary Arts and Hospitality Management students.
The evenings begin with an exclusive wine tasting reception with specialists from Wine Enthusiast. Chefs will then demonstrate the how-to's of each meal. Guests will enjoy the chefs' creations paired with an accompanying wine, beer, or cocktail. Each guest will leave with a goody bag, recipes for dinner, and beverage pairing information.
Here's the schedule:
Monday, October 1 at 6:00 p.m. L'Inizio (of Ardsley). Join Executive Chef/Co-Owner Scott Fratangelo as he shares his passion for using locally sourced ingredients and techniques to make handmade pasta. Come hear why Executive Pastry Chef/ Co-Owner Heather Fratangelo's motto is "life is short, so eat dessert first" as she prepares one of her creations. Beverage pairing provided by StilltheOne Distillery Two and Wine Express.
Monday, October 15 at 6:00 p.m. Mediterraneo (of White Plains). Chef Albert DeAngelis and will share his techniques and recipes for cooking shellfish and other crustaceans. Beverage pairing provided by Midway Wine & Liquors and Wine Express.
Monday October 22 at 6:00 p.m. Fortina (of Armonk/Yonkers/Rye Brook/Stamford). Chef Christian Petroni will teach you the secret of making the perfect pasta e patate. Beverage pairing provided by DeCicco & Sons and Wine Express.
Monday, October 29 at 6:00 p.m. Fin & Brew (of Peekskill). Witness Chef Mike Anastacio's enthusiasm and skill as he prepares seafood and other seasonal based cuisine with such clear and purposeful instruction, it will leave you feeling confident to call yourself Chef. Beverage pairing provided by River Outpost Brewing Co. and Wine Express.
Tickets for each event are $150. For details, please visit the college website www.sunywcc.edu/greatchefs. Contact Sue Mackey at sue.mackey@sunywcc.edu or 914-606-6558.
Attendance at the Great Chefs series will help support student scholarships and special programs that provide students with critical services. The Foundation raises resources to meet student and college needs not met by public funds and has awarded more than $20 million in scholarships to over 17,000 students since 1969. Support for tuition alone is not enough to help our students; for some, their everyday needs are not being met including food insecurity. The college's food pantry was established in 2014. In 2017, it provided meals and non-perishable food items for more than 1,000 students and their families and the Great Chefs series raised funds to distribute 120 Thanksgiving dinners to students in need.
Additional funds from this series created the "Great Chefs Scholarship," an annual award for culinary students of excellence. The Culinary Arts and Hospitality Management curriculum leads students to careers, not only in restaurants, but also in commercial, on-site, and institutional establishments. Course work includes culinary arts, business management, work experience, and a basic liberal arts core. Culinary Arts and Management graduate move into positions in the field or transfer to four-year colleges to continue their studies.
Click here for tickets or contact Sue Mackey at sue.mackey@sunywcc.edu or 914-606-6558.
Add a comment
Armed Guards in the Schools? How Much Security is Enough?
Details

Written by

Joanne Wallenstein

Hits: 1070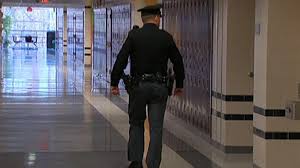 Should each school building have an armed officer on site? That's what one Quaker Ridge parent recommended in a 12 minute speech at the Scarsdale School Board meeting on Monday night October 1. Roger Neustadt gave an impassioned presentation about his fears of school violence and the need for full time security guards or police to be on site at each school. He questioned the loyalty and credentials of the new Director of School Security and asked why the district was not taking immediate measures to place police in the schools. Read his full remarks below.
Also at the meeting Assistant Superintendent Stuart Mattey gave an update on the work of the safety committee and their plans to evaluate and implement safety measures. Evaluations of each building are underway to identify security improvement opportunities. He said that the committee is working on a long list of suggestions and considering their potential impact on students, teachers and parents and the cultural experience at the schools.
He explained that items that would not have a big impact on culture will be fast tracked for completion and others will be weighed and assessed by all stakeholders. Recommendations will be made to the Board of Education.
Director of Security Mike Spedaliere gave an update on safety.
To date, 12 fire drills have been completed, nine of these attended by members of the fire department who made recommendations on rally points and evacuation routes. The only school they have not been to as yet is the high school. Staff will attend the next drill.
They completed two lock down drills and police were present at both. Afterwards district personnel met with the police to review policies. Three more are scheduled. They completed two evacuation drills. They have begun reassessing the buildings. This should be completed by late November. He also attended faculty meetings to review these activities.
In a board discussion of safety, several board members commented on Neustadt's comments.
Bill Natbony said, "I heard our community member. Certainly there is a panoply of different opportunities. Certainly armed security officers need further discussion. I understand the need to assess community culture. But to me personally, on something like ID badges, limiting access, having doors closed…. they don't need major thought. I hope we can as a board and an administration get these done in a more rapid fashion."

Chris Morin said, "I think we have to keep culture in mind and what our educational mission is and recognize that copious research indicates that high quality teaching and counseling and threat assessment are what mitigates risks. And those completely reinforce the kind of culture that we want and help us meet our educational mission and help us deal with much more significant problems that face children and teens like the risk of suicides and overdose, which are dozens of times more significant. The CDC reports that children and teens have never been safer anywhere in the world than they are today. The rates of risks for firearms continue to decline. Even the school based mass shootings that appear to be an epidemic are at a lower rate than they were in the 1990's.
I think some things are simple, access sure. It creates a sense of order. I think we have to carefully consider what kinds of problems we are trying to solve and make sure we are not creating unintended consequences that make the other risks to children worse."

Superintendent Hagerman commented, "This is why we have tasked these committees to address these issues. If we asked everyone in this room for their top ten things, they will not be the same. What is really important? What is high impact?"

Turning to Chris Morin, Nina Cannon said, "I haven't seen the statistics you reported
But there does seem to be an increase in shootings in high school – to the point where we have hired a security expert and we are going through this process. I do think that having faculty and employees wearing name tags, and having a desk by the front door should not take 8-12 months to figure out. These will improve safety and allay the concerns that many in the community have expressed."

Here are Roger Neustadt's complete remarks:
I have three children in the schools.
I am extremely concerned about the level of security provided to our children in the schools. Along with other parents I am coordinating an effort to more directly influence security policy.
We received overwhelming support for our efforts in response to an informal survey we circulated over the summer.
Clearly the Board of Education and the administration share this concern as a Director of Security started this fall and security vestibules are slated for installation in our buildings.
Thank you for your efforts.
If the threat of harm was not real there would be no need for these and other measures.
School shootings are real. They occur in communities that look far more like Scarsdale than the Bronx. As we all know, some of the more horrific were in Columbine, Newtown and Parkland, They are suburban communities much like our village.
I am concerned that we are not doing enough to protect our most vulnerable, our most precious, our children. We are not doing enough and were not doing it quickly enough.
Altaris identified a serious issue with respect to access to our school buildings. The security vestibules will be installed in two years despite the best efforts of the board.
A question we received again and again is what happens for the next two years?
I have seen no proposals to mitigate this identified known risk in the interim. Are we to cross our fingers and hope nothing bad happens for the next two years when they will be better protected.
Certainly there are concrete steps we can take now, today to better control access to our schools.
Quaker Ridge has so many entrances and free access to the interior of the building at pick up as to be an open facility at many times of the day. This is no fault of the staff or administration but merely the design of the building. Why is nothing being done to correct this situation immediately.
Several of us met with Felix Gill last spring to discuss the access issues at Quaker Ridge which are well known.
We now come to the fall and I walk right into the pick up room to pick up my daughter. The door is open to the rest of the school. It is not uncommon at best to enter a place at work, anywhere in this country, that des not have strict entry control, an armed security presence, either seen or unseen, the ability to lock down elevators and other controls even after gaining admittance to the building, among other security precautions.
Many of us encounter this on a daily basis. Our employers and commercial landlords generally do a thorough job of protecting us while we are at work. I venture to say that most, if not all of us have burglar alarms to better secure our homes while we sleep.
The frequency of mass shootings at work places pales in comparison to those that occur in schools. Yet we do so much less to protect our children. There is no way to perfectly secure a school. Yet why are we so cautious in trying to mitigate the risk.
Our new Director of Security who I recently met has much to worry about and many perspectives to consider. Has Mike been certified as a school resource officer by the National Association of School Resource Officers? This would entail a 40-hour course which covers topics such as ethics and the school resource officer.
(Reading from the curriculum he said) The school resource officer is a teacher and guest speaker and effective presentations, understanding special needs students, the SRO is an informal counselor and mentor. Social media and cyber safety, understanding the teen brain, violence and victimization, challenges to development, sex trafficking of youth, school law, developing and supporting successful relationships with diverse students, effects of youth trends and drugs on the school culture and environment.
Down at number 14, threat response, preventing violence in school settings. Even the National Association of School Resource Officers recognizes that a proper approach to school safety does not mean creating a jail-like environment. Number 14 on their list is responding to violence.
I would hope that the person in charge of overseeing our school security has at least completed this nationally recognized curriculum. Has this course attendance yet been mandated or confirmed? It's 40 hours. Following that is a 20-hour advanced course. It's three days.
Far more concerning to me is some information I recently became aware of. And although public, it may not be widely understood. Is the public aware that our Director of School Security is a full time employee of Altaris, not the school district? While that is public information and it has not been withheld I don't believe that the majority of the public is aware of this. Most people I speak with are shocked that this is not a school district employee. Was there a public posting for this position or did Altaris simply choose one of their employees.
I can accurately represent to the board that a former Scarsdale Police sergeant submitted an application of the job. He spent 20 years serving this community, knows the police officers, knows the community and knows the schools.
For some reason, his candidacy did not even garner an interview with Altaris. This is a fact. Does this clear conflict of interest for Altaris not trouble you? As the security consultant, for he is employed by a for profit company, he is first and foremost an employee of Altaris. This limits the opportunity for disparate views to be heard and for new ideas outside the Altaris fold. Altaris would be taking significant risk if they adopted security measures in one district but did not adopt them in another. It's either the right thing to do or it's not.
Unfortunately there is no one size fits all here. I want our Director of Security to have no loyalty beyond our schools and our children. No employment beyond our school district. There is no one in our schools everyday that arrives, stays and leaves thinking only about safety. Every school building should have someone present who focuses entirely on safety and security. That doesn't just mean responding to a school shooting. It means fires, it means medical emergencies.
In today's its unfortunate but simply necessary. I'd much prefer to live in a society that's free of these worries but until we as a nation, not a village, become serious about reasonable gun control measures these risks will remain and we must act in mitigation.
I am advocating for the placement of school resource officers in all of our schools. I fully recognize having an armed police officer in our schools generates very strong emotional responses on both sides. Make no mistake, there are already armed officers in our school. As I understand the status quo, Scarsdale Police officers already visit our schools on a regular basis, in full uniform, armed with handguns.
To the best of my knowledge our kids don't come home saying how frightened they were to see a police officer in the school. I for one want my children to know that the police are their friends, people they can turn to in times of trouble. I would rather have a friendly face walking through the schools, greeting children by name, giving high fives in a friendly hello rather than a strange different face every time an officer visits.
I am not advocating a new concept. I just want to see the presence of police officers in our schools encompass the entire school day. It's for another day and perhaps another forum to debate the drawbacks of this idea but there can be no delay in starting a serious discussion.
The implications of failing to act are lifelong.
I thank the members of the district safety committee for their time, interest and efforts. I wonder though if any members have a personal background in emergency response or planning; an independent, factual basis on which to rely in evaluating various options.
Scarsdale is the home of executives at several international security companies, senior property managers for large commercial properties and parents who serve as volunteer firefighters and EMS personnel. Why don't we take advantage of this homegrown expertise in this area. Look to draw upon the knowledge already present in our community.
I would like to leave you with one final thought. My older son attends the middle school and last year there was a threat of violence on a particular day. Some parents chose to keep their children home. They clearly agreed that the danger was very real.
We did not keep our son home. Instead we relied on the Scarsdale Police Department and its dedicated officers to maintain a safe environment. I don't recall hearing any concerns that the police should not have been at the school that day. This was a known public threat. The threats not publicized ahead of time are the ones that should worry us most.
If having a police presence made sense on a day like that, what makes it any less appropriate on any other day. My son came home that afternoon and told me that he and his friends had never felt so safe at school due to the visible police presence. Let that safe feeling extend to every day and reduce one cause of stress in our children.
I for one would be very interested in hearing what our students have to say about the issue. I found them to be bright, insightful, and well able to express their own thoughts.
Thank you sincerely for allowing me the forum and the time to address this.
Add a comment
Hamilton Author Ron Chernow Coming to a Town Near You
Details

Written by

Midori Sonoda

Hits: 949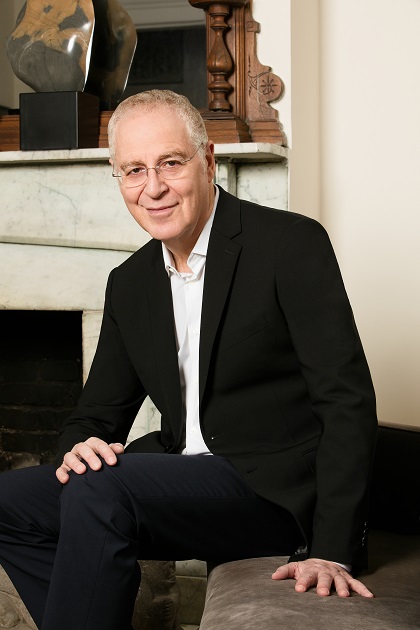 With the construction at the Scarsdale Library, many Scarsdale residents are heading over to the White Plains Public Library to access resources, study spaces and cafe. Here's a chance to give back and hear Pulitzer Prize winning author Ron Chernow at the same time.

On October 20 from 7-10 pm the White Plains Library Foundation will host a special evening, its annual fall gala with Mr. Chernow. The gala celebrates the Foundation's 23rd anniversary and raises funds to support library programs and services. In addition to wine and a buffet dinner, all guests will receive a copy of Ron Chernow's latest book, Grant, a dramatic portrait of one of the country's most compelling presidents, Ulysses S. Grant (soon to be adapted into documentary TV series and feature film).

Ron Chernow's bestselling books include The House of Morgan, winner of the National Book Award; The Warburgs, which won the George S. Eccles Prize; The Death of the Banker; Titan: The Life of John D. Rockefeller, nominated for the National Book Critics Circle Award; Washington: A Life, which received the Pulitzer Prize for Biography; Alexander Hamilton, nominated for the National Book Critics Circle Award and adapted into the award-winning Broadway musical Hamilton and Grant, named one of the 10 Best Books of 2017 by The New York Times Book Review.
If you'd like to attend, click here to buy tickets. RSVP required by October 10. Questions? Please call the Foundation at 914-422-1495 or foundation@whiteplainslibrary.org.
Add a comment