Basketball Tournament to Honor Kari Pizzitola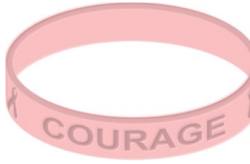 The annual Maroon and White Kari Pizzitola Holiday Basketball tournament will be held Thursday, December 2 through Saturday, December 4 in the Scarsdale High School Gym. Games are scheduled for Thursday, Dec. 2  from 5 to 7 pm, on Friday, Dec. 3 from 6 to 8pm and Saturday, Dec. 4  at 2, 4, and 6pm for the boy's championship, with the girl's championship at 8 pm.

Last year the Maroon and White renamed the tournament The Maroon and White Kari Pizzitola Holiday Basketball Tournament to honor Kari Pizzitola who died in October 2008 at the age of 52 after a battle with breast cancer. Kari, with her two boys, Brian (class of 2003) and Mikey (class of 2006) loved Scarsdale Athletics. Kari was a dedicated supporter and hard worker and had served in many roles including tournament chair and Maroon and White President. This year, in honor of Kari Pizzitola, free pink wristbands with the word "Courage" will be given to the first 1000 fans on Friday and Saturday.
Friday night, December 3, is Scarsdale Raiders Night. Girls and boys varsity basketball teams will play and the Raiders cheerleaders will perform. Friday and Saturday games will feature Tri-County Basketball League Team scrimmages at half-time. There will be a raffle of an Apple iPad and an Apple iPhone, and refreshments, snacks and Hebrew National hot dogs will be available for purchase.
The Maroon and White Holiday Basketball Tournament will be fun for families and students alike, so please mark your calendars. The event is sponsored by Maroon and White, the SHS parent Booster Organization that supports and encourages Scarsdale High School Athletics. They are asking you to come out and enjoy some great hoops action and support the Scarsdale Raiders Basketball Teams.