Sports Swap to Be Held Next Week - Clean Out Your Garage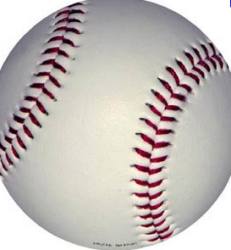 Every September, residents of Scarsdale and surrounding communities looked forward to Sports Swap, the annual event organized by the Scarsdale Council of Parent-Teacher Associations. Many people were disappointed not to see this event on this September's calendar. Here's the good news: Sports Swap is being held on Saturday, April 2 from 10am to noon in the Heathcote School gymnasium.
Sports Swap is a giant sale with great prices for sporting goods, computer equipment, video games, musical instruments, children's sports and dress clothing and more. People in the community donate their gently used items and 100% of the proceeds from the sales go to support PT Council programs, events, speakers and special events. Long-time chair Maureen Hart and her new co-chair Nancy Aresu encourage everyone to clean out their closets, attics and garages! Donations of items to be sold will be accepted at the Heathcote gym on Friday, April 1 from 5:00pm to 7:00pm and Saturday, April 2 from 8:30am to 9:30 am.
For further information on donations or if you're interested in volunteering for this event, please contact Maureen Hart at MMHart@optonline.net or Nancy Aresu at NancyAresu@gmail.com.
BLOG COMMENTS POWERED BY DISQUS