Lulu's to the Rescue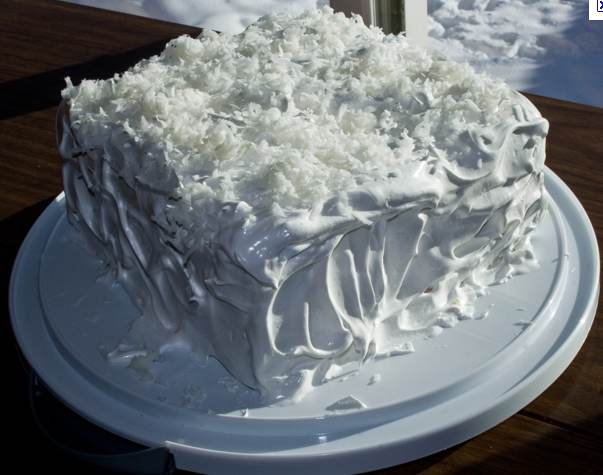 I wanted to share this story about a local vendor: I was hosting a dinner for 40 people and had ordered a 10 inch square coconut cake from Lulu's. I picked up the cake at 1pm which Victor had kindly carried to my car, (He must have a sense I couldn't be trusted). I left the cake in the car and around 5.30pm went out to get the cake - the guests were coming at 7pm. As I was entering my home, my keys caught on the door handle and I missed my step and horror of horrors, the gorgeous 10 inch square cake flipped and landed upside down on my kitchen floor!
I was mortified and sat down on the floor next to the cake to gather my thoughts - not the cake. I decided the only thing to do was call Lulu's and explain my disaster. They couldn't have been nicer. They told me not to worry Though they didn't have a 10 inch cake as those are special orders, they did have an 8 inch round cake. They would write the message on the cake and I should go right over. I gratefully drove over...picked up the 8 inch round, beautiful coconut cake and.....they never charged me. How fortunate we are to still have such service from a great bakery.
Thank you Lulu's for saving the day!
Diane Levy
Fox Meadow

BLOG COMMENTS POWERED BY DISQUS