Heartbreaking Loss for Raiders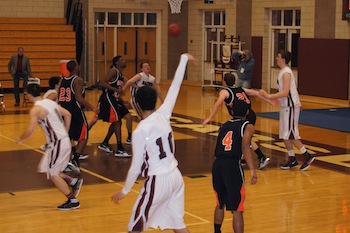 Following a narrow loss to White Plains at White Plains last week, the Scarsdale Boys Varsity Basketball team was hoping for a win against the White Plains Tigers at home on Friday January 20. And the score was close for most of the game as the Raider's played aggressively and fought hard for the ball.
During the first half the Raiders led. Near the end of the second quarter Greg Scacchi intercepted a pass and dunked a fast break lay-up that brought the score to 26-25 Shortly thereafter, with just 45 seconds left before halftime, junior Jon Cohen scored putting Scarsdale ahead by 29-25 when the bell rang. Playing his first starting game, Cohen showed promise, displaying his quick release and shooting 6 for 9 from the 3-point line. He was the game's leading scorer.
A technical foul proved to have a big impact on the game. During the second quarter Scarsdale's Andrew Crean was called from the bench to enter the game but his number was entered incorrectly in the stat book. This resulted in a technical foul for Scarsdale. White Plains' Akeem Williams was given two free throws and possession of the ball. He made one of the two foul shots and White Plains scored quickly again thereafter. This was not the first time this season there was an error in the stat book. At the Mt. Vernon game on January 11, junior Peter Simon's name was entered incorrectly resulting in another technical foul.
Those three points may have made the difference in the game.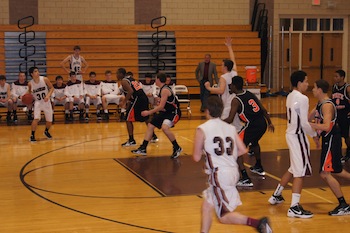 After halftime, White Plains turned the game around and at the end of the third quarter, the Raiders trailed by 4 points. The crowd was hopeful that the team could pull together and score a victory in the remaining minutes of the game but Scarsdale's progress was snared by fouls.
The Tigers had several opportunities to score foul shots in the final minutes of the game and they were successful – dashing Scarsdale's hopes to pull out a win.
If not for the three points scored as a result of the technical foul in the second quarter, the teams might have been tied at the end of the game. But as they trailed by three points in the final minutes of the game, the Raiders sought to foul White Plains and stop the clock. This resulted in several foul shots for White Plains and a heartbreaking loss for the Scarsdale.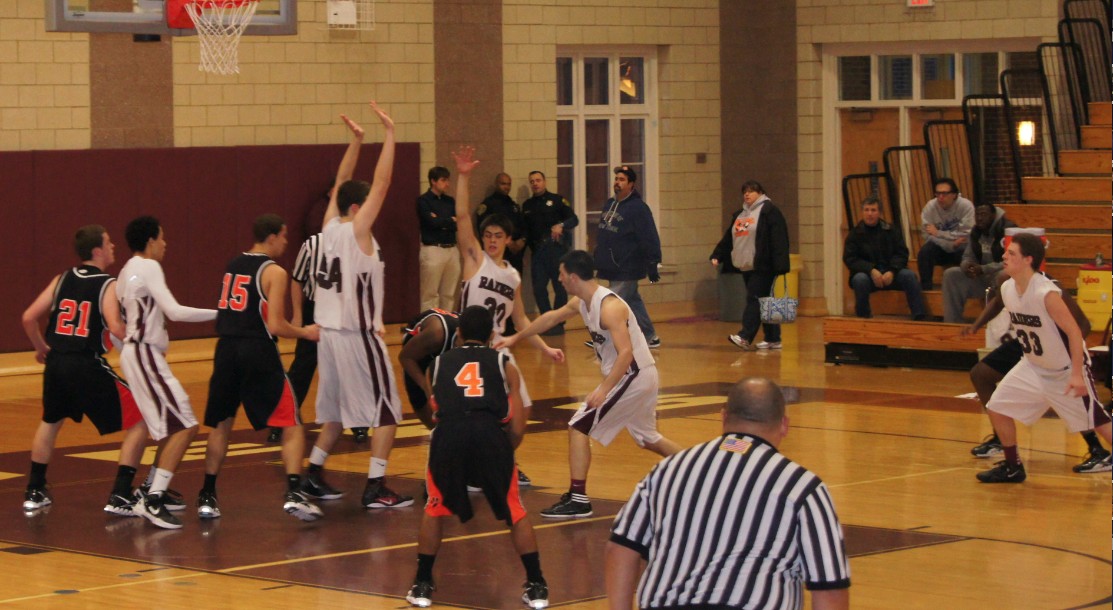 Junior Jon Cohen was the leading scorer with 18 points, followed by Jack Hewitt with 12 and Greg Scacchi with 11. Point guard Alex Squadron was also impressive as an elite Section 1 point guard.
The final game score was 53/49, and Scarsdale's record for the season now stands at 4 wins and 8 losses. The Raiders next game is scheduled for Tuesday January 24 against Byram Hills at Scarsdale. Come out and cheer them on!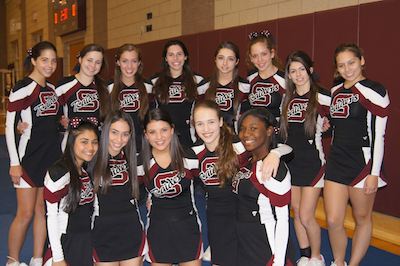 BLOG COMMENTS POWERED BY DISQUS