What We Want for Mother's Day - Hint, Hint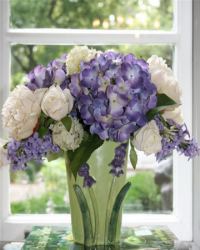 My friend and I were walking around Pamela Robbins the other day after lunch, wandering aimlessly, touching pretty things, chatting with the sales help and the other customers. Amy was interested in a ring from the jewelry case and I, not surprisingly, had found another scarf I liked in the window.
Amy tried on the ring. "What do you think?" she asked, extending her arm to arm's length and moving her head back and forth. A group huddled around her hand and decided that the ring was fab. We immediately agreed that she must have it. Now.
("We" might be enablers of sorts, but that's not for today's article.)
"Do you think I can buy it and then have my husband give it to me for Mother's Day?" Amy asked.
Of course, we all agreed. Doing that takes the pressure off him and it guarantees that you'll get a nice little something that you'll truly enjoy…since you picked it out yourself!
There are people who would disagree with me about this. In fact, at one time in my life – like, 5 years ago – I would have even disagreed with me about this. The old romantic in me used to think, presents are gifts from the heart. They are meant to be surprises. Whatever I get will be wonderful, because my husband chose it with care, and he knows me so well. And then Brett got me a bracelet that I really didn't like. Should I wear it and pretend? Should I smile and put it on and just suck it up and be gracious? I was nervous to approach him and not sure what to say that wouldn't make me sound spoiled.
So I kept it and wore it occasionally. But now, a few years later, that bracelet is in the back of a drawer and I don't wear it at all. It's not comfortable in a heavy/dangly sort of way and it's just not "me." And so I have decided, that in a lifetime of marriage, it's okay to tell your husband that while you love the gesture and the thought, it would be more fun to go together next time to pick out something that fits both your style and your wrist.
I know that Mother's Day is about spending time with family, and it is not about getting stuff. On Mother's Day, I enjoy eating brunch with my family and spending some time relaxing and connecting with everyone. Maybe you like to take a family bike ride on the Bronx River Parkway or plant impatiens around the border of your lawn. Whatever it is you chose to do, I hope you find meaningful experiences that help shape a special 2012 Mother's Day.
That being said, a little "stuff" on a Hallmark holiday is not unheard of.
My mom and I exchange presents, but the thing I like best is that we always get tickets to a Broadway show and have a fun day in the city together, two moms treating each other to a shared memory in honor of Mother's Day.
Maybe this is the year to embrace tradition, and maybe it's time to break out of that mold. And, to help you (or your husband or family) do that, I've come up with a list of fun ideas.
For the sporty-fit-healthy mom:
Gift her 5 classes at the new Scarsdale Yoga or Soul Cycle, a Free City Hoodie (sold at Neiman Marcus and Scoop), and/or a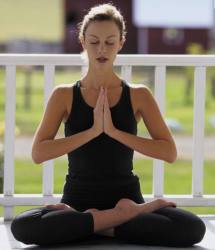 massage at Bliss.
Take a mother/daughter yoga class at Yoga Station on Mother's Day and bring your mom for free! There is a slow and steady hatha class from 8:00-9:30 am and a sweaty vinyasa from 5:00-6:30. Althleta is offering a free mom and kids yoga class as well, from 10-11 am, suitable for kids 8 and up.
Treat her to a mountain bike and then take a ride together through some trails. (Don't ask me where these trails might be and don't get me this gift, Brett.)
A Vitamix mixer – great for making soups, juices, frozen dessert treats, and more! (I just watched the infomercial – can you tell? Now I really want one!) https://secure.vitamix.com
For the mom who loves to decorate:
Greenlight a small project that she's been itching to do around the house, like get custom window treatments for her home office where she spends all day writing and looking out the window (hint, hint, Brett).
Tell her you think it's time for some new bedding/pillows/chachkies in your bedroom/family room/living room and you'd love to spend a day with her at ABC Carpet and Home before having a nice meal at ABC Kitchen.
Buy a piece of art together.
For the socially-conscious/environmentally-aware/politically-involved/continuing education mom:
Make a donation in her name to her favorite charity.
Help her plan an event in your home to benefit a group that she cares about.
Plant a garden together in front of a children's hospital, a shelter, or a school in need.
Give her a dog or cat from a rescues shelter. (Note: this really should be planned ahead of time, so that the mom doesn't say, "I have to take care of all of you and now I also have to take care of this sad-looking dog?!" That's not the reaction you're going for.)
Give her an e-card to the Scarsdale Adult School to use towards the purchase of an interesting class of her choice.
For the mom who says, "All I want is time with my family:"
Purchase a session with a family photographer, like local mom Sarah Silverton, to capture special images of this exact moment in time. Gift certificates available. http://sarahjanesilvertonphotography.com/
Buy her a Wallpaper guide to any city (Brett and I love the New York one) and have her pick a hotel, restaurant, and some attractions and then plan a weekend trip for the family.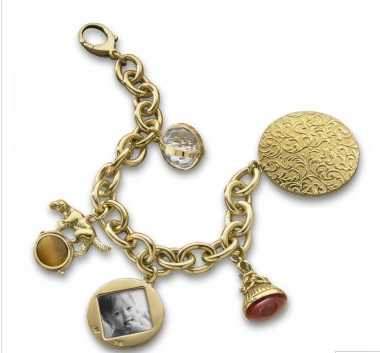 Buy her jewelry from Jewels by Joanne with her birthstone and/or your children's birthstones that she can wear whenever she goes out with her family (or even just when she goes out with pictures of them on her iPhone). Or build a charm bracelet filled with meaningful charms, adding a new one each year.
For the 50 Shades of Gray mom:
To help her connect with her "inner goddess," buy her some pole dancing lessons at NY Pole in White Plains.
Try lingerie and a Kindle Fire.
Toys in Babeland (babeland.com) sells all the items used in EL James' novels, even creating a 50 Shades product page to help you find the perfect accessories. (No, I'm not being serious. Just get her a gift certificate to any store in town and some beautiful flowers from the Scarsdale Flower Shop and she'll be really happy.)
Forget the gift. For me, Mother's Day is really about kissing my kids and smothering them with motherly love, since they'll still let me do that for a little while longer. It's also about torturing them slightly by making them dress up a bit for brunch somewhere way overpriced. Which is why last year, we had a barbeque at home. We ate off my melamine plates and sat in the sunny backyard for hours. It was the best Mother's Day yet.
How will you spend your Mother's Day this year? Share ideas for unique experiences and fun gifts below.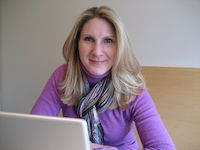 Columnist and blogger Julie Gerstenblatt writes with humor and candor about her life in Scarsdale, her friends and family, and the particular demands of motherhood and wifedom in modern-day suburbia.
BLOG COMMENTS POWERED BY DISQUS