Yoga Haven - A Good Place to Unwind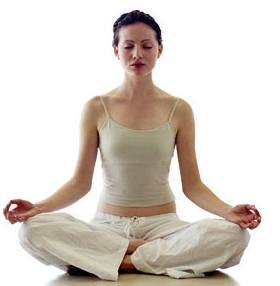 I recently got the chance to try a class at Yoga Haven 2, located at 91 Montgomery Avenue in Scarsdale. The studio, owned by Betsy Kase, is the new outpost of the beloved Tuckahoe yoga studio, which Kase first opened 15 years ago.
"Back then, Madonna was on the cover of Time magazine doing yoga, and people couldn't believe that you could look like her from doing only that," Kase explained. "Now, people have more understanding of it." In the past few years, in addition to growing her studio across the board, she has seen an increased interest from prenatal clients, seniors, men, and even children.
"Eleven year olds spend 8 hours a day sitting in a chair in school," she said. And then they go to play sports, sports, sports nonstop, without much stretching, "so they are getting tighter and tighter," which can be rough on the body. That's why Yoga Haven offers a variety of classes for kids and teens, including a Monday evening class just for boys. "We do handstands and hang from ropes, and lots of other fun things," she explained.
Now, as you may know from other articles I've written, I am into spinning, not stretching. But after pulling my calf from three consecutive days of fast, repetitive pedaling, I knew that I needed to try something else. As I learned from Kase, yoga helps to heal and strengthen both the body and mind, and people who have been injured from other exercise often find a home with yoga. According to Kase, even individuals who have perhaps had surgery and then done physical therapy are finding that they still are not getting complete pain relief until they've done yoga. In fact, she turned to yoga in her 20's because of chronic pain issues. "Back pain, TMJ, neck pain, migraines, digestive issues –" she said, counting off only some of the woes one might have to make them sort of mildly miserable all the time and that the practice of yoga can help alleviate. "We're getting older, and people are realizing that they've got to do something different." In fact, she told me that, after 40, people lose 3% of their flexibility each year.
That means I'm 6% less likely to be able to touch my toes today than I was 2 years ago. By the time I'm 50, if I don't start stretching now, I'll be as crackly as a petrified tree.
Yeegads. I entered the studio.
Yoga Haven 2 is a beautiful, calming, light-filled space in the former home of Eastchester Glass (and all glass in the studio was supplied by them; plus, the owner there is a client of Kase's). First, I stole someone else's mat and then realized I had to take one of my own off the wall, for which I apologized profusely. Then I looked around and grabbed whatever props others had, including some styrofoam blocks and a blanket. (Taking any new class, even a calming one like yoga, is sort of stressful until you get the hang of the culture and general expectations.)
Betsy taught this particular class herself, which is the Monday 9:30 – 10:45 level 1 and 2 Vinyasa class. It was a perfect start for me, because although I haven't done yoga in a while, I used to take classes regularly and sort of know what I'm doing. I'd call myself an advanced beginner. We began by sitting cross-legged on our mats and closing our eyes, getting ready for the session ahead. Betsy asked us to "unravel" ourselves, and that's the moment that I realized just how "raveled" I was. Uncoiling my mind and body was what I worked on for the next hour or so. Down dog, up dog, plank, warrior 2, pigeon (oy), we stretched and built strength and balance.
Turns out, I'm wound pretty tight. This became really evident to me during the end of class, during deep relaxation, during which I did not relax deeply.
My son is leaving for sleep away camp for the first time in less than 2 weeks, my husband is looking for a new job, I'm about to self-publish my own novel on Amazon.com (which actually has in it a funny scene set during a yoga class), and I'm used to a high-energy spin class in which a teacher screams at me over Rihanna and I scream and whoop back, sometimes while waving a sweaty towel over my head. So, no, I am not the best at pulling a serape blanket over me and falling into a deep sleep/meditative trance at 10:30 on a Monday morning in a room full of strangers, some of whom are breathing loudly.
There's so much to do! Have to get a toothbrush holder for Andrew! Who else used this mat and/or this blanket? Did I put enough money in the meter? I should go to Trader Joe's after this!
An instructor for a yoga class I took in Brooklyn in the late '90's used to tell us that the mind was like a puppy, in that its natural inclination was to stray. When we noticed our minds walking away from us like puppies during class, our job was to pull gently on the leash and bring the mind back. In the Yoga Haven class, I pulled and pulled on that leash. Eventually, I was yelling at that puppy, bad puppy! Heel! Stay! Come back, goddammit!
Betsy brought us back to the land of the conscious slowly. As we stretched our toes and spines, she told us that the mental aspect of the practice can be as hard, or even harder, than the physical work. "You have to cultivate the patience to do the practice," she explained.
That's clearly something I really have to work on.
Maybe you need to learn to unwind and build strength, too? I highly recommend taking some classes this summer at Yoga Haven. And then, go to Trader Joe's afterwards. Keep the two activities separate - don't create a mental shopping list during deep relaxation - and you'll be great. Namaste.
Classes are $10 for your first class and $20 afterwards for drop-ins, with a 10-class card for $150 and an unlimited monthly class cards available for $140/mo or $345 for 3 months. You can download the Scarsdale Summer schedule here.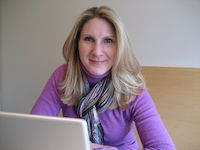 Columnist and blogger Julie Gerstenblatt writes with humor and candor about her life in Scarsdale, her friends and family, and the particular demands of motherhood and wifedom in modern-day suburbia.
BLOG COMMENTS POWERED BY DISQUS