Top Summer Reads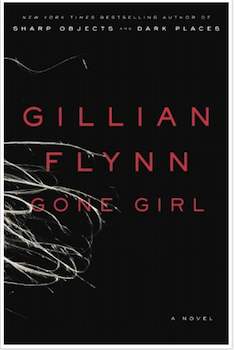 Reading shouldn't be a seasonal activity. But for many of us, with busy schedules and little time for pleasure reading, summer becomes that boom time, that let-me-just-sit-on-the-beach-with-a-great-book-and-disappear-for-a-while special occasion. So, whether you read year-round or read more (or only) in the summertime or while on vacation, here is a list of hot new (and new-ish) releases to keep you occupied through Labor Day.
Gone Girl by Gillian Flynn
This is a psychological thriller tracing the collapse of a marriage from both the husband and wife's point of view. When the book begins, Amy Dunne has gone missing and, very quickly, her husband Nick becomes suspected of foul play. The first half of the novel unfolds through Nick's point of view in the present time and through Amy's old diary entries. I won't tell you about the second half of the novel. You'll just have to read and discover the truth for yourself. Hoda Kotb and I both really enjoyed it!
The Family Fang by Kevin Wilson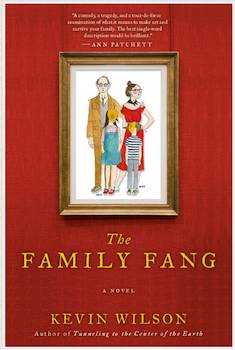 This one's a little odd, but in a good way. It's humorous fiction about a husband and wife team of performance artists, who involve their children in all of their work. Caleb and Camille Fang's disregard for their children's feelings as they continuously include them in these performances over the years is more than slightly amoral, but it provides an interesting commentary about the lines that blur between art and life. Ultimately, Wilson presents an entertaining tale of what it means to be an artist, questioning all-consuming self-obsession and the role of pain and suffering needed to achieve greatness in the arts. Recommended for people with dysfunctional families, a sense of humor, and/or a creative bent.
What Alice Forgot by Laine Moriarty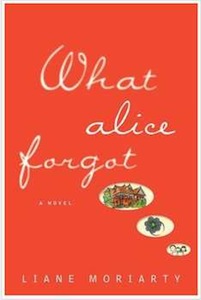 As Amazon.com says, "this is an engaging novel for anyone who's ever asked herself, 'How did I get here?' Alice Love is twenty-nine, crazy about her husband, and pregnant with her first child. So imagine Alice's surprise when she comes to on the floor of a gym (a gym! She HATES the gym) and is whisked off to the hospital where she discovers the honeymoon is truly over — she's getting divorced, she has three kids, and she's actually 39 years old. Alice must reconstruct the events of a lost decade, and find out whether it's possible to reconstruct her life at the same time." A satisfying read.


Gold by Chris Cleave
From the author of Little Bee comes this (rightly-timed) tale of Olympic success, dreams deferred, and the competitive nature of friendship mixed when mixed with a longstanding rivalry. The book begins at The 2004 Olympics and follows cycling athletes Kate and Zoe to the present time. To quote the Amazon blurb: "Now at thirty-two, the women are facing their last and biggest race: the 2012 Olympics. Each wants desperately to win gold, and each has more than a medal to lose." I have read the first 10% of this book and like the alternating points of view and the engaging drama. I'd like to give it a gold medal, but at this point in the race, I cannot yet call it a winner.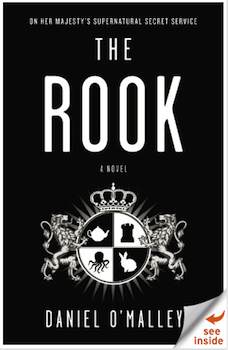 The Rook by Dan O'Malley
This seems to be one of the hot new reads on everyone's radar, but I haven't read it yet and probably never will. Part mystery, part supernatural thriller, and part humor, The Rook weaves an interesting tale, though I find its plot confusing, to say the least. "'The body you are wearing used to be mine.' So begins the letter Myfanwy Thomas is holding when she awakes in a London park surrounded by bodies all wearing latex gloves. With no recollection of who she is, Myfanwy must follow the instructions her former self left behind to discover her identity and track down the agents who want to destroy her. She soon learns that she is a Rook, a high-ranking member of a secret organization called the Chequy that battles the many supernatural forces at work in Britain. She also discovers that she possesses a rare, potentially deadly supernatural ability of her own." It sounds like something that might be made into an HBO series, right? Let me know what you think of it.
Lauren Takes Leave by Julie Gerstenblatt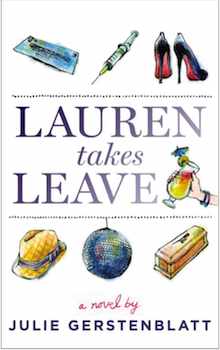 I couldn't resist putting my own title on the list. This humorous tale centers on Lauren Worthing, a suburban wife, mom, and teacher who uses jury duty as an alibi to cover the trail of a weeklong escape from her responsibilities. Each day, the stakes rise as she and her kooky friends push their deceit further. As my favorite line from the book's blurb explains: "Before the week is over, Lauren and her friends have moved far away from the chick-lit stereotypes they've become and closer to the lying, cheating, stealing bad-asses they didn't know they'd ever want to be." (I wrote that, too.) Lauren Takes Leave is meant to be a fun beach read, while also providing social satire, showing what can happen when upper middle class people facing middle age grow bored and complacent.
One Last Thing Before I Go by Jonathan Tropper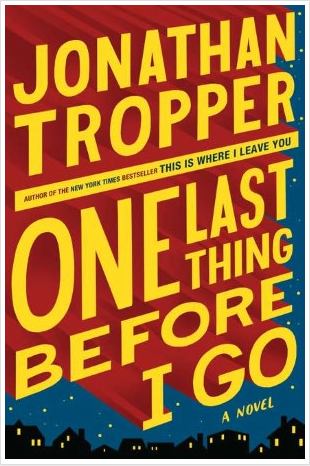 This title will not be released until August 21, but I want you all to pre-order it (and read my novel in the meantime, why don't you?!). I love all of New Rochelle-based writer Jonathan Tropper's novels, including This is Where I Leave You, Plan B, and The Book of Joe. Tropper recently made headlines when he sold his screenplay of This is Where I Leave You for $1 million. Here is the cover copy for his latest:
"You don't have to look very hard at Drew Silver to see that mistakes have been made. His fleeting fame as the drummer for a one-hit wonder rock band is nearly a decade behind him. He lives in the Versailles, an apartment building filled almost exclusively with divorced men like him, and makes a living playing in wedding bands. His ex-wife, Denise, is about to marry a guy Silver can't quite bring himself to hate. And his Princeton-bound teenage daughter Casey has just confided in him that she's pregnant—because Silver is the one she cares least about letting down. So when he learns that his heart requires emergency, lifesaving surgery, Silver makes the radical decision to refuse the operation, choosing instead to use what little time he has left to repair his relationship with Casey, become a better man, and live in the moment, even if that moment isn't destined to last very long. As his exasperated family looks on, Silver grapples with the ultimate question of whether or not his own life is worth saving. With the wedding looming and both Silver and Casey in crisis, this broken family struggles to come together, only to risk damaging each other even more. One Last Thing Before I Go is Jonathan Tropper at his funny, insightful, heartbreaking best."
Happy reading, everyone! Feel free to share other great titles below.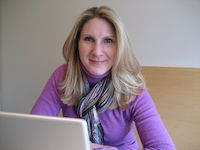 Columnist, blogger and author Julie Gerstenblatt writes with humor and candor about her life in Scarsdale, her friends and family, and the particular demands of motherhood and wifedom in modern-day suburbia.
BLOG COMMENTS POWERED BY DISQUS