Bootie Call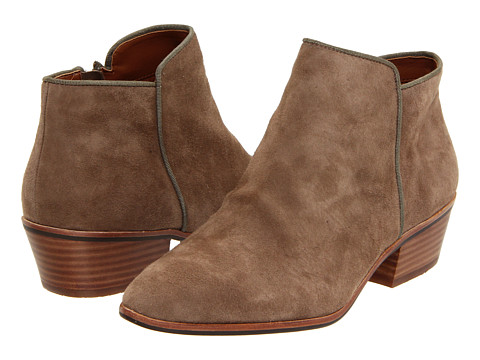 Last year, I stalked and then purchased what I thought was the perfect pair of booties. They were black leather with a stacked wooden chunky heel and I believed they'd go with everything. Alas, after one or two outings in my new booties - which I will not name here explicitly but the brand rhymes with "Bag and Stone" - I realized that I couldn't walk in them. I actually brought them back to Bergdorf's, retuning worn merchandise. I never do that, but these booties made me upset. They failed to deliver on their promise, and so I had to radically break up with them in a public place.
I boldly rode the escalator to the fifth floor shoe department and declared, loud enough so people could hear me, "Listen, I wore these, several times. I'm not gonna lie. But I can't stand them, so please please won't you take them back?" I definitely got the hairy eyeball and the once over from the salesman, but he looked at the shoes, picked up the black store phone, and punched in some secret code. Next he mumbled something to someone on the other end of the line, but I held my head high. Before you could say bibbity bobbety boo, I had a gift-carded refund.
Logic would tell you that I used that money to buy a new pair of booties, but there is no logic when it comes to shopping. Plus, it was Black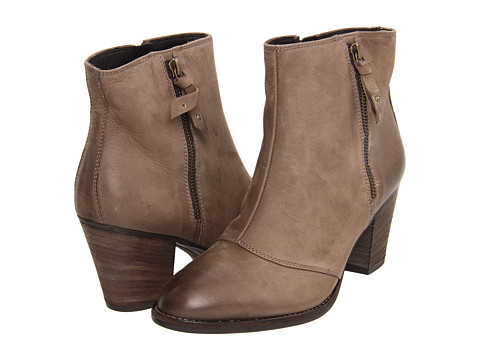 Friday, and on Black Friday, you go for the deals on beautiful things that call out your name, not the things you may actually need. Also, there are no deals to be had on booties at the end of November because all the smart, fashion-forward-thinking women purchase the cutest booties in September. *
(*Except for the Extremists who buy them in August. Trust me: I know some of these ladies.)
So I bought a coat.
Now, here I am, a year later, stressing out (mildly, people, not like really) over booties. I want to get it right.
But what is "right" when it comes to short boots? Does anyone really know? And, can one pair of boots really do it all? I need a pair of boots that can look hip but classic, casual yet dressed up when I need them to be. They need to be able to go from the suburbs to the city, and to be able to handle long walks. Although I wouldn't wear them in extreme conditions, they need to be tough enough to handle some weather. Like if it starts to rain as I'm walking to Grand Central, I can't have my boots freaking out about it and getting all whiny.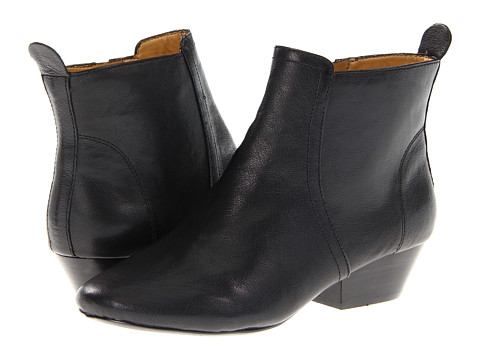 Oh, and I'd like them to have a little bit of a heel so that I can feel taller and slimmer when I wear them.
Isn't that a lot of pressure to put on a single pair of boots?
Which is why I have now in my possession 6 different pairs of booties.
You are my 911. Please help! This is my bootie call.
Truth is, I've actually pretty much made up my mind, but which ones do you like? And, what kind of boots are you looking for this fall season? Short, tall, mid? Ones with hardware and studs, or straps? Lace-up, wedge? The choices are limitless. And, with so many reasonably-priced options copying the trends, and so many sale days to take advantage of, I can be sure to feel good in whatever I've bought. And so can you.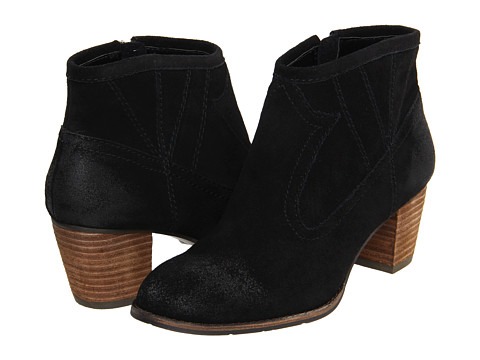 (Hint: I've picked two.)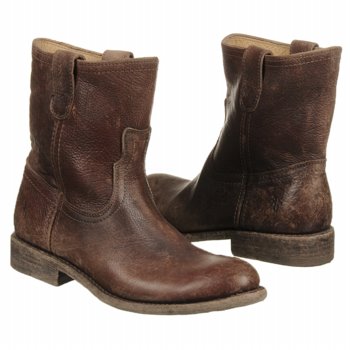 Columnist and blogger Julie Gerstenblatt writes with humor and candor about her life in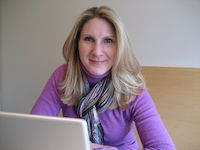 Scarsdale, her friends and family, and the particular demands of motherhood and wifedom in modern-day suburbia. She recently published her first novel, Lauren Takes Leave.
BLOG COMMENTS POWERED BY DISQUS