Vacation Activities For Kids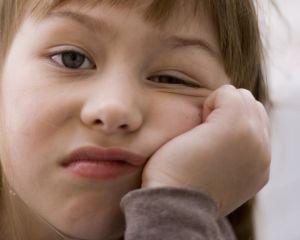 Admit it. By this time in the school year it's tough to think about how to keep the kids occupied over yet another vacation. To combat vacation boredom, here's a list of programs that are both flexible – as in you can send your kids mornings, afternoons, both, one day or several days – and fun. If your child isn't interested in camp but is looking for something out of the ordinary to do for a couple of hours, here are a couple of ideas to keep all age groups busy and happy.

Sports-Related Programs

Squash:
Nothing says Ivy League college like squash, and Pyramid is offering a spring squash camp from March 25-29 with a full day (9am-2pm) and half day (9am-11:30am) option. You don't have to be a member of Pyramid. For those of you who haven't played squash since college, there are classes for adults also (sorry, no adult camp). www.pyramidsquash.com; 30 Elm Street, Tuckahoe (914) 914-961-7529

Tennis:
In nearby Eastchester, the John McEnroe Tennis Academy is offering tennis camp vacation
week for ages 4 and up. The camp runs 10am-1pm. Experienced players can try out for the afternoon camp, which runs 1pm-4pm. Racquets are provided if your child doesn't have one and you do not have to be a member of the Academy to attend camp. www.johnmcenroetennisacademy.com; Lake Island Country Club (914) 777-5151

Multi-Sport, Baseball, Basketball, Lacrosse:
Before you know it, the spring sports season will be here and it will be time to take the baseball mitts and basketballs out of hibernation. So, get the kids ready for the spring season by sending them to either a full- or half-day program at House of Sports. There are options for kindergarten through 8th grade. www.houseofsportsny.com; 3 Elm Street, Ardsley (914) 479-5419

Soccer:
UK Elite, which runs Scarsdale's soccer program, is offering a part-day clinic at SUNY Purchase. There is a shorter camp for ages 3-5 and a slightly longer day for ages 6-14. Be aware, training takes place outside, so dress your soccer star in layers. www.ukelite.com; (973) 631-9802

(Serious) Swimming:

For those kids who want to work on their strokes – really work on their strokes and not splash around in the pool -- Nike Sports Camp/USSC is offering Peak Performance Spring Swim Camp March 25 - March 28 with a short and full day option. Kids swim (indoors) at The Saw Mill Club. www.ussportscamp.com; 1-800-nike-camp
Dance:
The Performing Arts Center of Southern Westchester/Ballet Arts is offering a spring vacation performing arts camp from March 25-29 with full- and half-day options. The schedule changes everyday to include hip-hop, modern, tap, Irish Step, ballet, jazz, African, etc. www.ballet-arts.net; 504 Fifth Ave, Pelham (914)738-8000

Non-Sport Options

Environmental Camp:
Nearby Sheldrake Environmental Center is offering a spring break vacation camp for ages 3-8 March 25-29 with daily options available. During a typical day, children go on an outdoor discovery walk through the 60-acre conservancy property, explore the trails and learn hands-on about animals, nature and the environment. www.sheldrakecenter.org; 685 Weaver Street, Larchmont (914) 834-1443

Pottery:
One of the best pottery programs around, Pottery on Hudson, is running half-day programs for ages 6 and up March 25-28 in its beautiful studio. www.potteryonhudson.com; 145 Palisade Street, Dobbs Ferry (914) 478-2762

Botany:
During this vacation week camp, kids work behind the scenes at The New York Botanical Garden and uncover how discoveries are made and plants are cared for. After visiting with scientists and gardeners, campers use technology such as iPads and microscopes to gather their own data while exploring the forest and wetlands.www.nybg.org; Southern Blvd, Bronx (718) 817 8181
Drop-in Ideas

Rope Climbing:
Palisades Climb has the world's tallest indoor ropes course, standing 85 feet tall. Located indoors on Level 4 of the Palisades Center (who knew?), the ropes course offers a year-round weather-proof challenge for families and adventurers of all ages. The course has varying design and difficulty and contains 75 different challenge elements, including a tremor bridge, tension traverse, a vertical rope ladder, a quarter cargo net, a two line rope bridge, an alternating spaghetti handline and a three line lumber rope bridge. In addition to numerous dining options, the Palisades Mall also has a bowling alley, full size skating rink and, let us not forget, Ferris wheel and carousel. www.palisadesclimb.com; Palisades Center 4590 Palisades Center Drive, West Nyack (845) 727-3500

BounceU:
Kids flip for the unbelievable amazing inflatable structures at BounceU in Elmsford. Younger kids can attend the preschool playdates, Monday through Friday at 10 am at $11.95 per child and the whole family can enjoy the all ages open bounce on Mondays through Thursdays from 4 – 5:30 pm. Cost is $11.95 per child and reservations are required. Visit their site to learn more at: elmsford.ny@bounceu.com; 150 Clearbrook Road, Elmsford, New York 10523, (914) 874-5200.
Fun for the Whole Family

I love Chelsea Piers and wish they would pick it up and move the facility 30 minutes closer to Scarsdale. For those who have not been there, the place is amazing. Chelsea Pier's CT is offering a March spring break drop-in program that doesn't align with most Westchester schools (it is March 18-22), but is a great option if your school is off then. For the rest of us, there are other drop in options, so check out the website: www.chelseapiersct.com; 1 Blachley Road, Stamford, CT (203) 989-1000
BLOG COMMENTS POWERED BY DISQUS