Dating Abuse Survivor Shares Warning Signs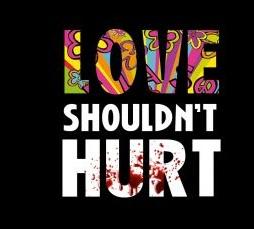 When Danielle DeZao entered one of her first dating relationships at college, she felt all the initial excitement of attraction. However, soon that thrill degenerated into verbal fights, control over her activities, and finally physical abuse. In a quick turn of events, which DeZao's own mother calls "chilling," Danielle had become a victim of dating abuse. Today, as a survivor and activist, she is committed to sharing her story of how she came to the realization that she was in an abusive relationship and how with the help of family and friends she reclaimed her life -- from the ABC News program "What Would You Do?" all the way to the White House.
DeZao and her mother Denise, who have become spokespersons for campaigns against teen dating abuse, will be featured speakers at a special program, "Love Shouldn't Hurt: Talking with your kids about healthy relationships" on May 22 at 7:30 p.m. at the Scarsdale Woman's Club. The program is designed to help parents help their children who might be victims of dating abuse. One in four teens will be victims, and the incidence of abuse increases in college. DeZao, a 2012 Marist College graduate who grew up in Westchester and Bergen counties, and her mother will share their experiences, warning signs, what to do, and how parents and friends can intervene.
A panel will join the DeZaos to discuss the many facets of abusive relationships, to identify available resources and to respond to questions. The panel discussion will be led by Lauren Pomerantz, LCSW, Scarsdale High School Youth Outreach worker, who will be joined by panelists Sharon Charles, LCSW, youth counselor with Westchester Jewish Community Services and the Joe Torre Safe at Home Foundation; Det. Sherri Albano, Scarsdale Police Department's youth officer; Amy Paulin, NYS Assemblywoman; and Chris D'Silva, the leader of the High School's Students Terminating Abusive Relationships (STAR) chapter.
Lauren Pomerantz, who is a principal contact for Scarsdale's teens who might be in unhealthy relationships, believes that date abuse cannot be addressed by parents or schools alone, but rather requires a community response. She is encouraged by the many community organizations and leaders who have agreed to be sponsors of the event. "This community support demonstrates the understanding in our community leaders that relationship abuse affects all parts of our society, regardless of economic status, national background, race or ethnicity."
The Rev. Dr. John Miller of Hitchcock Presbyterian Church noted, "We need to create a community of respect for our children so that they understand what healthy relationships look like and feel like. At the same time parents need to be educated about the danger signs of unhealthy and dangerous relationships and given tools on how to discuss these sensitive issues with their children." Rabbi Jonathan Blake of the Westchester Reform Temple reflected that sentiment, urging parents to attend. "We know that many of our teens are hurting, either as victims of unhealthy relationships, or as friends of victims who feel powerless to provide support. Parents are a critical resource for their children, offering protection, education, and caring. However, when children leave home for college or adult life they often encounter unfamiliar circumstances including dating abuse. Often, even the most caring parents and friends feel powerless to address these destructive relationships. I am pleased to join my colleagues in the faith community and other community organizations and leaders in bringing this important message to our community."
The Scarsdale Coalition on Family Violence, which has organized programs addressing domestic violence since 2001, is coordinating the event. Sponsors include The Center @ 862; Maroon & White; Scarsdale Community Support Council; Scarsdale-Edgemont Family Counseling Service; Scarsdale-Edgemont Girl Scouts; Scarsdale-Hartsdale Clergy Association; Scarsdale High School PTA; Scarsdale Middle and High Schools; Scarsdale Police Department; Scarsdale Woman's Club; Village of Scarsdale; Westchester Jewish Community Services; Youth Advisory Council; Kenneth Bonamo, Principal, Scarsdale High School; Michael T. McDermott, Principal, Scarsdale Middle School; Dr. Michael V. McGill, Superintendent of Schools; Amy Paulin, NY State Assemblywoman; and Robert J. Steves, Mayor, Village of Scarsdale.
For more information on the May 22 program, contact David Kroenlein at dkroenlein@aol.com or 914-645-5067. Visit. www.breakthecycle.com for more information on teen dating abuse.
BLOG COMMENTS POWERED BY DISQUS