Oversized Houses on Undersized Lots: Does FAR Go Far Enough?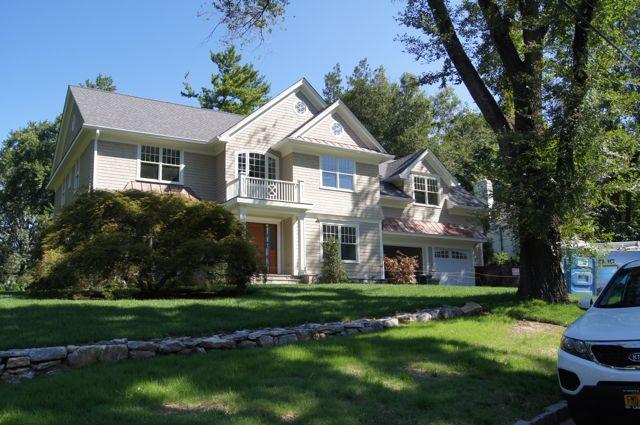 Since the 1950's, the size of the average American home has more than doubled. This trend of increased house size has certainly made its presence felt in Scarsdale, where large additions to old houses have become commonplace and newly built mansions line Heathcote Road. Although the size of houses in Scarsdale has been increasing, the size of the plots they are situated upon has not. As a result, many houses are now considered to be too big for their plots. Many Scarsdale residents believe that these "McMansions" are aesthetically unappealing, and take away from Scarsdale's refined architectural charm.

On June 25th, the Board of Architectural Review (BAR) met with the Board of Trustees. One of the main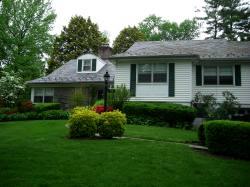 issues discussed was whether changes should be made to the Floor Area Ratio (FAR) requirements of Scarsdale homes to keep people from building houses deemed too big for their plots. This topic was brought up chiefly because the BAR had recently received several complaints from residents whose homes abut one of these new, oversized home.

One such neighbor, a Quaker Ridge resident (who wished to stay anonymous), explained that "Dell was a street with appropriate medium-sized stone houses. Now, the two monster houses on the corner dwarf the neighborhood..." The same resident went on to say that in modern-day Scarsdale, "it's all power to the developers, no regard or respect for the neighborhood and it's current residents." Lika Levi, a Scarsdale resident and founder of Save Scarsdale, Save Scarsdale, an organization dedicated to the preservation of architectural heritage and conservation of the environment added that due to the spike in oversized homes, Scarsdale is "losing (its) character as a Village-in-a-Park and becoming a Village-of-Monstrosities."
Several solutions to the McMansion problem were discussed at the meeting. One of the more popular methods discussed was for the BAR to change the Scarsdale zoning codes to prohibit houses exceeding a certain FAR from being built.

However, David Lee, a member of the Board of Trustees, explained that although the Board of Trustees is "certainly aware that some residents have concerns about over-development in Scarsdale," the Board of Trustees must at the same time be "conscious of the rights of individual property owners to develop their property within the bounds of the law." Mr. Lee also warned, to the dismay of many Scarsdale residents, that it is still too early to say "what changes, if any, the Board of Trustees is considering making to the FAR regulations."

The Law and Land Use Committees of the Scarsdale Board of Trustees will meet at 6 pm on August 13 to continue the discussion on land use and zoning regulations, setbacks, FAR, lot coverage, building coverage, bulk, wetlands and sensitive drainage areas. Make your opinion count by attending this meeting at Scarsdale Village Hall.
BLOG COMMENTS POWERED BY DISQUS