Southern Westchester Food and Wine Festival Coming To Scarsdale on September 22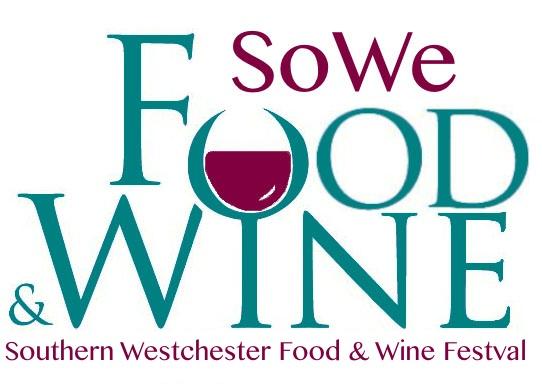 The Southern Westchester Food and Wine Festival is coming to Scarsdale Village on September 22. Here's the latest about what's in store:
Join three of the 54 Americas Junior Chef winners from Epicurious 2013 Healthy Lunchtime Challenge at the SOWE Food & Wine Festival as they demonstrate their winning recipes. Presented with the chance to attend a once-in-a-lifetime event at the White House, 1,300 junior chefs whipped up their best dishes for the second annual Healthy Lunchtime Challenge & Kids' "State Dinner." The contest motivates kids and families across the country to get together in the kitchen to cook, share, laugh, and learn about eating wholesome food. You can meet three of the local winners with their winning recipes at SOWE on Sunday, September 22, 2013: CONNECTICUT: Quinoa "Risotto" with Shrimp and Kale, NEW YORK: Super Rescue Soup, NEW JERSEY: Hawaiian Turkey Sliders with Mango-Pineapple Salsa.
Renowned Celebrity Chef David Burke will be demonstrating Dry Aged Beef Salad with Watermelon, Heirloom Tomatoes, Burrata Cheese & Asparagus. "Excited to be participating in the SoWe Food and Wine Festival. Right in the heart of the tomato season I can't wait to show off some amazing fall dishes," said David Burke.

Each week, Sowe Food & Wine Festival will feature new and exciting recipes on our web site, provided exclusively by our sponsors. The recipes currently available at www.sowefwf.com, are provided by Cabot Creamery, Polar Beverages, Lucy's, and the Cayman Islands Tourism Board. Watch for more each week at www.sowefwf.com
About SoWe Food & Wine Festival: (www.Sowefwf.com) Join us at the Sowe Food & Wine Festival, in Scarsdale Village on September 22, from 11AM – 5 PM. Pamper your palate and quench your thirst at this year's event, showcasing gourmet food samplings from Southern Westchester's top restaurants, caterers, and bakeries, plus award winning wines from around the world. Attendees will experience celebrity-chef cooking demonstrations, product displays, book signings, live music, children's activities, and more! Baumer Ventures, Inc. (BVI, Inc.) is producing the festival, hosted by the Scarsdale Chamber of Commerce.
BLOG COMMENTS POWERED BY DISQUS