A New Beginning for Taiim Wine Bar (and Restaurant!) in Scarsdale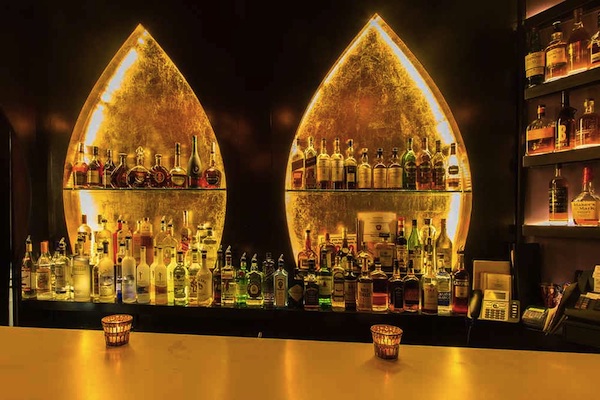 It's been a year since Taiim Middle Eastern Wine Bar opened on Harwood Court in Scarsdale. The original restaurant was really more of a bar than a restaurant and featured hummus, falafel, cheese boards and salads coupled with an extensive array of wines and cocktails. And while many visited Taiim when it opened, business began to dwindle during the summer and fall. Why? The consensus was that the limited menu did not include "real meals" or dinner entrees and the static menu of appetizers was not enough to draw a repeat crowd. Though most had a favorable impression of the spot, hummus and cheese were not enough to build a steady clientele.
We recently learned that Taiim has reinvented itself. The original partners split and it is now run by Erion Hasko who has redone the décor, hired a full-time chef and introduced new full menus for lunch, dinner and brunch.
First the interior – the new space is stunning. Interior designer Gregory Cramer remodeled the bar, installed cool modern lighting, repainted and even commissioned unique, dark wood, handmade tables and chairs. The restaurant is deep purple with accents of gold leaf and orange and the comfy banquettes are inviting.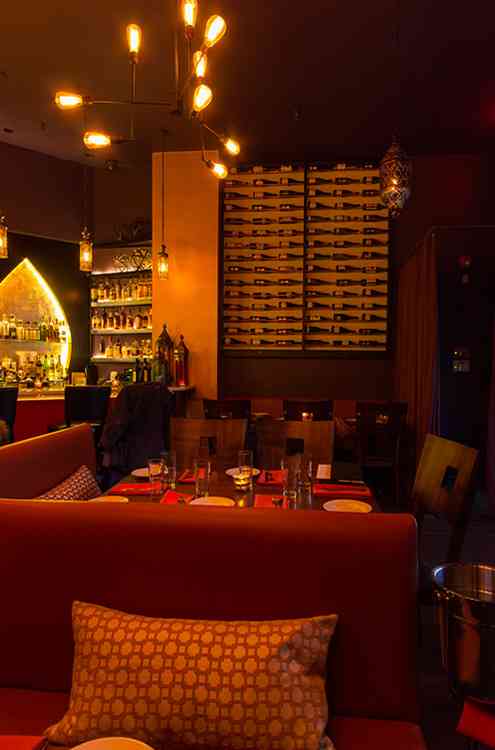 The cocktail, wine and liqueur menu is extensive and features some tempting mixes like the Pomegranate Margarita with Grand Marnier, tequila, pomegranate juice, and simple syrup. There are red, white, rose and sparkling wines by the glass and a selection of wines by the bottle, all with ratings over 92. A drink at the gold-leaf bar coupled with selections from their bar men could be an occasion in itself. Small plates served at the bar include olives, deviled eggs with anchovies, beer battered saffron shrimp, Merjues sausage and other tasty treats.
New at Taiim is not the drinks, but the food. They have added a nice array of appetizers that can be shared or ordered as a meal of small plates. They are still serving hummus in all flavors as well as falafel, but have added hot selections like fried hearts of palm with avocado dipping sauce and grilled lamb patties with Armenian cheese and dates. Also on the menu is a selection of freshly prepared soups including fava bean with lemon and cumin, lentil soup with rice and pomegranates, and tomato soup with grilled sourdough, all welcome fare this chilly winter.
The new dinner menu includes six entrees, priced from $14 to $19. There is Lamb Fesenjan, which is sliced leg of lamb in a pomegranate walnut sauce served with Lebanese rice. The dish was hearty and tasty. Also on the menu is breast of duck in a tart cherry sauce, another good option as well as prime rib shawarma, salmon with tomato, bell pepper, garlic and chili peppers and braised quail with apricots, currents and tamarind sauce. The new house chef has peppered the menu with elements from both ancient and modern Middle Eastern cuisine.
For those preferring a lighter meal, the menu still includes salads and cheese boards. We enjoyed the chopped Israeli salad as well as the falafel plate with salad an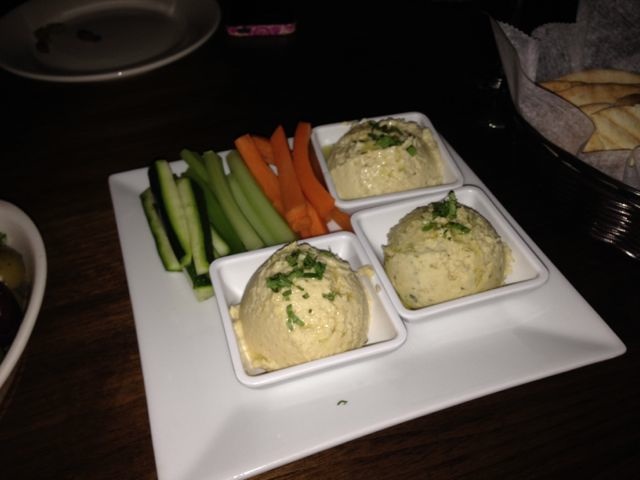 d were also eyeing a cheese board accompanied by fig jam and fruit.
Taiim is also serving brunch on Sundays and we can't wait to try it. The prix fixe $25 brunch menu includes coffee/tea, fresh baked pastries and a mimosa or bloody mary. On the menu are seven varieties of quiche including quiche Lorraine, mushroom and gruyere, spinach with onion and fontina cheese, nicoise with potatoes, tuna, green beans and olive, asparagus and goat cheese bresaola with spinach and Swiss cheese and lemon with pepper, black olives, thyme and mascarpone cheese. In addition to quiche there are lox and bagels and eggs flamenco. Sounds like a good way to start your Sunday, right?
Whatever the occasion, Taiim is open in Scarsdale Village and ready to serve you lunch, dinner or something in between. Private parties are also welcome.
Taiim Cellar
Middle Eastern and Mediterranean Wine Bar
11 Boniface Circle
Scarsdale, NY
(914) 723-6900
Monday to Thursday: 11:30 am to 10 pm
Friday and Saturday: 11:30 am to 11 pm
Bar open on weekends until 1 am
Sunday brunch: 11 am to 3 pm
Sunday dinner: 5 pm to 9 pm
BLOG COMMENTS POWERED BY DISQUS