Sunday Night Chicken Dinner at Chateau Secor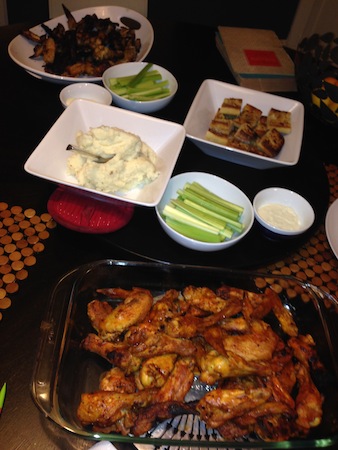 On Sunday nights our blended family tries to squeeze a few more hours out of the weekend by inviting friends by for our famous chicken wings and all the fixings. There's usually a game on television and the steady stream of appetizers never fails to bring a line of friends to our door.
Our cozy house on Secor Road can accommodate up to ten dinner guests and we've found that a buffet style dinner works best. People can serve themselves and I can be a guest at my own party!
Accommodating many palates is our goal. Everyone in the family knows about Keith (my better half) and his famous chicken wings. He prepares dozens to please everyone from tweens and teens to my 83-year old parents! My guy knows how to cook and thank the Lord that he enjoys his role as chef and enthusiastic diner as well.
Our finger-licking menu is comprised of chicken wings, mashed potatoes and garlic bread. We make both spicy and non-spicy chicken wings to ensure everyone is a happy camper. The gourmet potatoes we now call "Mashed" have become a staple, so good that they banish any thoughts of the diet we keep to the rest of the week. The recipe for "Mashed" has evolved from taste tests performed in pubs around the world from London to Florida.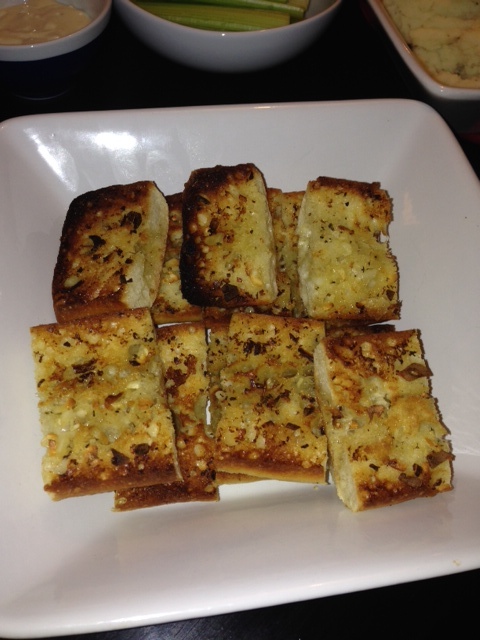 The garlic bread is easy to prepare and we make plenty of the paste at one time so we can use it whenever we have an urge for more bread. For irresistible garlic bread, combining butter, olive oil, garlic, salt and pepper, spread it on a fresh baguette and pop it in the oven to brown it.
Keith probably wouldn't want me to share this, but the secret to the spicy wings is Frank's Hot Sauce. This bottle of goodness makes perfect chicken wings for people who like Buffalo Chicken Wings. We've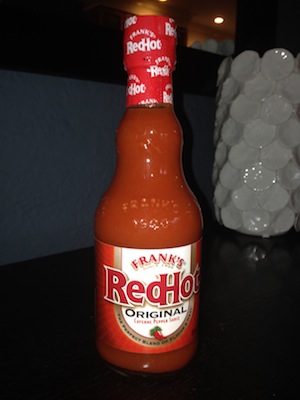 tasted many versions of store-bought blue cheese dressing and even tried making it ourselves, but Marzetti Ultimate Blue Cheese is as good as it gets. It's hands down the best tasting prepared blue cheese dressing you can get your hands on.
Serve the wings with celery, which you should be cut at the bottom to ensure crispness and finish the meal with ice cream. Our favorites are Trader Joe's French Vanilla ice cream and Trader Joe's Mint Chip ice cream.
Bon appetit!
Here are our family's secret recipes:
Syracuse Wings
Ingredients:
2 pounds of chicken wings, which are separated between the wing and drum.
1 bottle of Frank's Hot Sauce
Instructions:
1. Pour 1/3 cup of Frank's Hot Sauce in a bowl with the wings and toss. Marinate for 2 hours.
2. Pour another 1/3 cup of Frank's Hot Sauce in the bowl with the marinating wings. Toss to coat in fresh sauce.
3. Grilled on low heat for 15 to 20 minutes turning every 10 minutes.
4. Warm in the oven for 5-10 minutes at 175 degrees.
Serves 4-6
Lemon Garlic Pepper Wings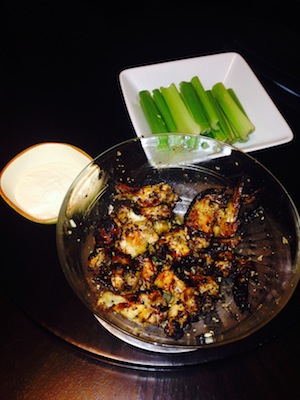 Ingredients:
2 ½ pounds wings, trimmed and separated
3/4 cup lemon juice
5 to 6 large garlic cloves, chopped
1 tablespoon crushed black peppercorns
2 teaspoons kosher salt
¼ cup olive oil
1 tablespoon dried rosemary
Instructions:
1. Place in wings in a large glass or enamel bowl and pour lemon juice, garlic and crushed peppercorns over the wings.
2. Sprinkle with salt, rosemary, and pour olive oil over wings and stir.
3. Marinate for 2 hours at room temperature, stirring occasionally to coat wings. Drain and reserve marinade.
4. Start barbecue or preheat broiler. Place wings on grill and barbecue until browned, about 15 to 20 minutes. Turn after 10 minutes and baste with marinade.
5. Transfer to a platter and serve.
Serves 4-6
Chateau Secor "Mashed"
Ingredients:
6 medium sized Yukon potatoes
½ stick of butter
1/3 cup of Crème Fraiche
1 tablespoon of Boursin cheese
Kosher salt and pepper to taste
2% milk
Instructions:
Bring butter, Crème Fraiche and Boursin cheese to room temperature.
1. Boil the potatoes until tender and fork easily pierces the skin. No salt added to the pot.
2. Use a ricer to mash potatoes leaving skin on.
3. Fold butter, Crème Fraiche, Boursin cheese and milk into the potatoes. Salt and pepper to taste. Faint and go to heaven
Serves: 4-6
BLOG COMMENTS POWERED BY DISQUS