Girls Night Out - Scarsdale Style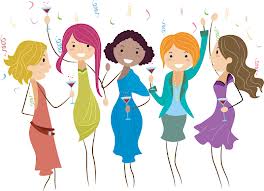 Dinner at Frank Pepe's with the family on a Friday night is loads of fun, and nothing beats a romantic night out with your partner on a Saturday, but sometimes we just need a GNO (Girls Night Out)- so let's talk about where to go and how to make it one of many memorable nights out with your besties.

After making the rounds at the popular GNO local hotspots, Chat, Savona, and Fig & Olive, try an evening at Scarsdale's own Taiim Cellar. It's has a lounge-like feel with great wine, middle-eastern food, and frequent live music. Crush Wine Bar in Larchmont is another option for a low-key spot with a great GNO atmosphere along with other Larchmont hotspots Palomino and MK Kitchen, the latter two of which have fabulous happy hours.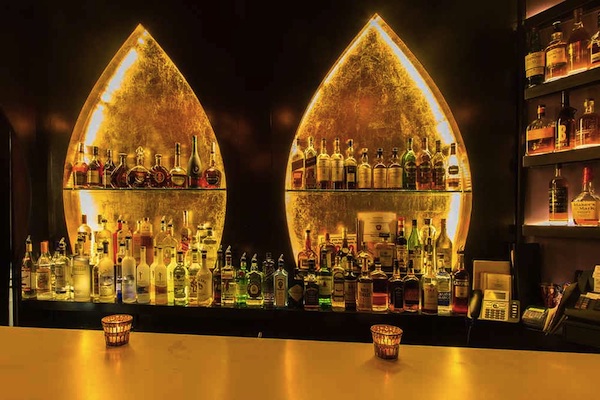 The Gnarly Vine in New Rochelle is a trendy and fun place to grab a drink and has a lovely menu. (Just be sure to turn down the volume on your computer before you check out their website.) For an upscale night, try the restaurants and lounges affiliated with the Ritz-Carlton in White Plains. If the weather improves, don't forget Red Hat in Irvington which has arguably, one of the top spots for outdoor seating. Bar Taco in Port Chester is a bit of a schlep but worth it, especially for the outdoor seating in the warmer months. Voted top spot for a GNO in 2013 by Westchester Magazine is NoMa Social in New Rochelle. Start your night off right and head with the ladies first to a nail salon like Peony or Iris nails in the village!

How about adding a fun activity to the mix? This Friday, March 21, Nikos Greek Taverna is hosintg a comedy show featuring six entertainers; RSVP at 914-686-6456 to reserve your table. Trivia nights are all the rage at Ron Blacks in White Plains on Tuesdays at 7:30 PM and at Growlers Beer Bistro on Tuesdays at 8:00 PM. Black Bear Saloon in White Plains offers both trivia and karaoke nights during the week.

There's more to do with the girls than eat, right? Here's a venue to combine the best of both worlds- eat while catching up on Oscar-winning films (other than Frozen!) at Alamo Drafthouse. Here, you can watch a movie while drinking beer, wine, or cocktails and order from their extensive menu of "real" food alongside movie theatre staples. Westchester Wine Warehouse in White Plains can arrange for a private wine tasting event for you and your friends for a unique, intimate GNO. For about $30/person, they'll arrange a 2-hour wine tasting complete with hors d'oeuvres. Have you always wanted to takea clay class? Clay Art Center in Port Chester offers a clay class on Friday nights from 7-10 PM. The inclusive fee of $50/person includes clay, firing, and glazing. (On a side note, this would also make for a great date night.)

Sur La Table (at both the Ridge Hill and The Westchester locations) offers a full menu of cooking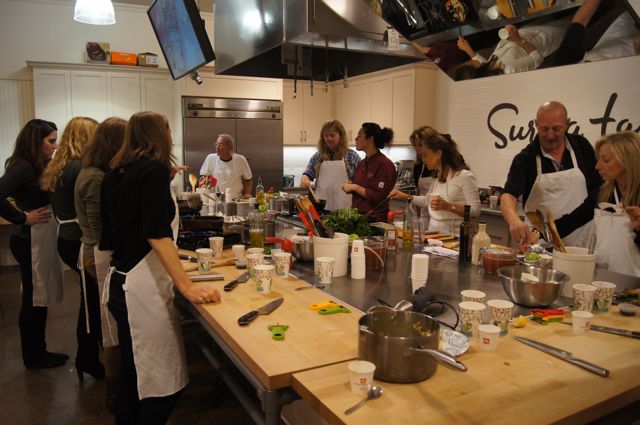 classes in the evenings where you all learn something new together-- like making paella or ravioli from scratch.

And last but not least, there's always getting together with your girlfriends at one of your houses and watching six episodes of "Girls" in a row- while drinking wine and eating takeout!

Where are your favorite spots to go for a GNO? Let us know in the comments below!
BLOG COMMENTS POWERED BY DISQUS