Spring Cleaning: Where to Donate Your Stuff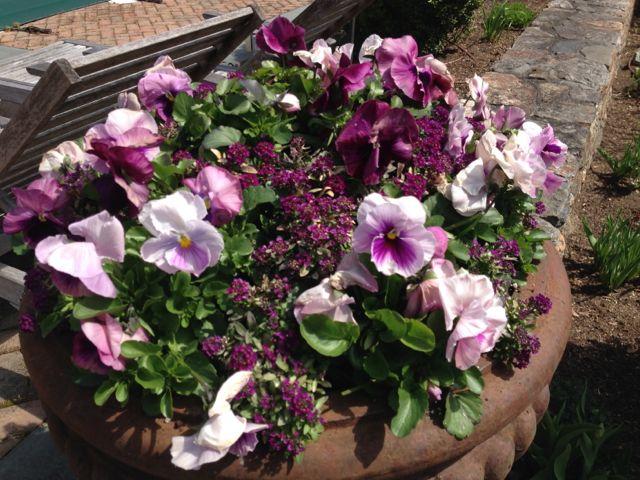 Spring has finally sprung in Scarsdale! Along with the blossoming of flowers and trees and warm breezes that beckon us to open windows comes the desire to tackle some spring cleaning projects!

How's the guest room that you have been using to hide last minute "clean-ups" before guests arrive? Or the attic that has boxes of books and bags of clothes, including your son's baby clothes.....and he's 27? Should we talk about the basement where games, sporting equipment and holiday decorations are stored that have not been touched since the last time Halley's Comet made an appearance?

You see, you are not alone! Everyone has some cleaning out to do, and I know you can do it! Grab some large plastic bags, a marker and post-its, play some energizing music and you are ready for a spring cleaning project!

While some of what you clean out will end up in the trash, most can be recycled or repurposed. Remember that your trash could be someone else's treasure! Besides, donating is much healthier for the environment. Below are my top 10 favorite local places to donate.
My Top 10 Favorite Places to Donate (Click on the name for more information)
1. The Sharing Shelf: Donate gently used children's clothing (for ages 0-18) for distributing to children in need in Westchester County through social service agencies and teachers.
2. Furniture Sharehouse: Donate household furnishings for distributing to families in need in Westchester County.
3. Golden Shoestring: Drop off your clothes, jewelry, and housewares to the Larchmont location. Proceeds from this shop support community projects and help fund scholarships and community grants.

4. The Benefit Shop: Donate furniture and all sales go to fund local non-profits.

5. Humane Society: Drop off most household items to the new store in New Rochelle. Proceeds help provide individual loving care for lost, abandoned, injured, and mistreated animals.
6. Freecycle: A nonprofit movement of people who are giving (and getting) stuff for free in their own towns.

7. Habitat for Humanity: Drop off to ReStores in Mt. Vernon and New Rochelle used household goods and help others get back in homes.
8. Best Buy: Drop off large electronics and appliances - Best Buy is a proud partner of a voluntary program, begun in 2006 to help protect the ozone layer and reduce emissions of greenhouse gases through responsible appliance disposal.

9. Veteran's of America: They will pick-up from you and take most household items.
10. Good Will: Drop off most household items to locations throughout Westchester County (Mamaroneck, Eastchester, New Rochelle, Yorktown, Bedford Hills, Croton-on-Hudson, etc.)
Of course if tackling a spring cleaning project alone feels overwhelming, you can always ask a family member or friend to help. Or, contact a Professional Organizer (me!) to jump-start your progress and give you the push and encouragement you need! Let me know how your projects go, as well as your suggestions of favorite places to donate. Contact me at Jocelyn@kenner.org.
BLOG COMMENTS POWERED BY DISQUS