Construction Site Signs: Eyesores or Eye Candy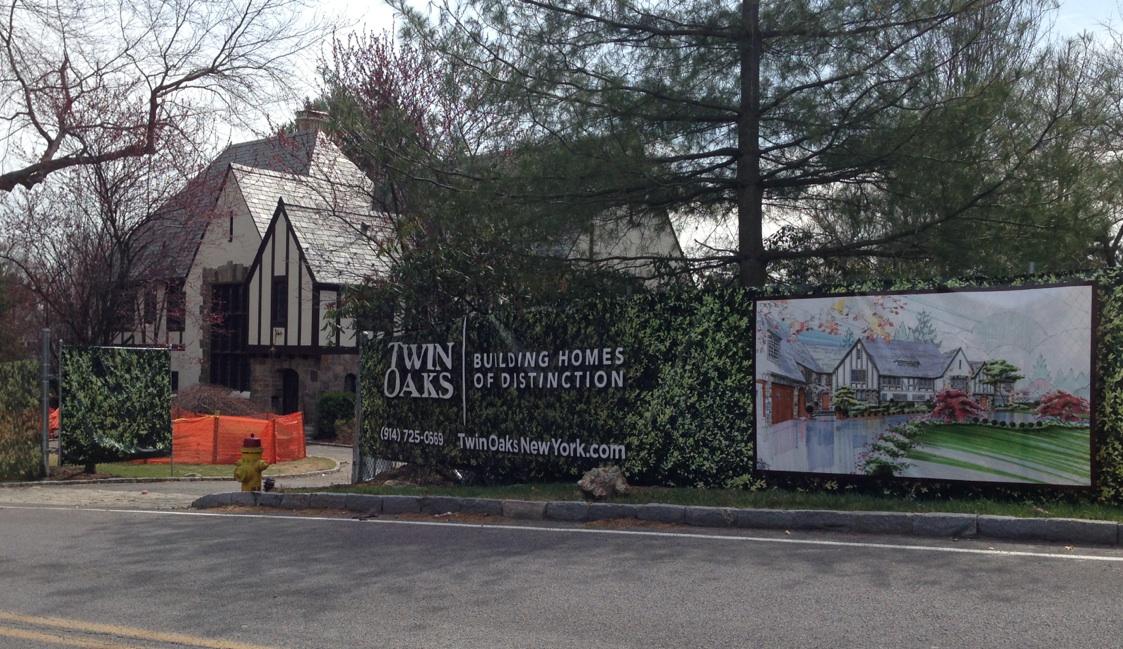 We recently noticed that large printed signs are wrapping construction sites on Scarsdale streets. The signs are massive and picture the home that is currently under construction at the site. The detailed renderings and name of the construction site screen the work site and serve as large advertisements for the property.
We found this puzzling as Scarsdale has restrictive code about the posting of signs. How is it that these large, billboard-sized signs are permitted? We looked at Village code and were unable to find language that pertained to these new wraps so we asked Assistant Village Manager John Goodwin for an opinion, and here is what he shared:
"The Village does not currently require screening for construction sites in the Village. However, some construction sites have put up screening on the construction site fence on their own. The screening has generally reduced neighborhood complaints and has been viewed as a positive as they block the view of a construction site. The Village has received requests to be make it a requirement for construction sites. Some of these screens have included graphics such as renderings of the house being built. Although certain size advertisement signs are permitted, the Building Inspector is currently reviewing the Village Code to determine if the renderings and other graphics on the screens is a violation."
What do you think? Do these signs enhance or mar the landscape? Post your comments in the section below.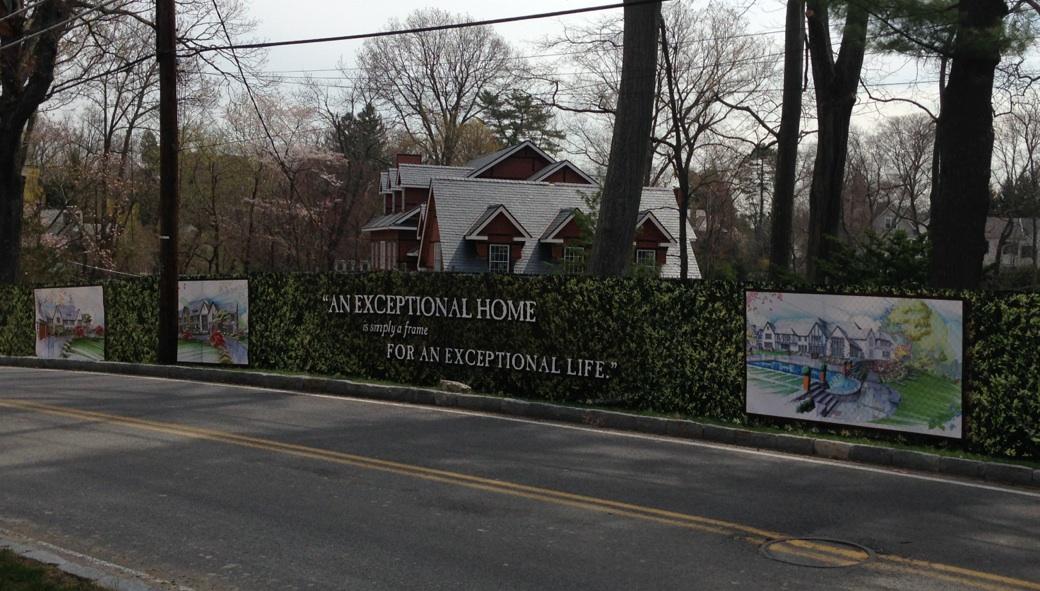 BLOG COMMENTS POWERED BY DISQUS