It Tastes Great, but is it Safe to Drink? Water Quality in Scarsdale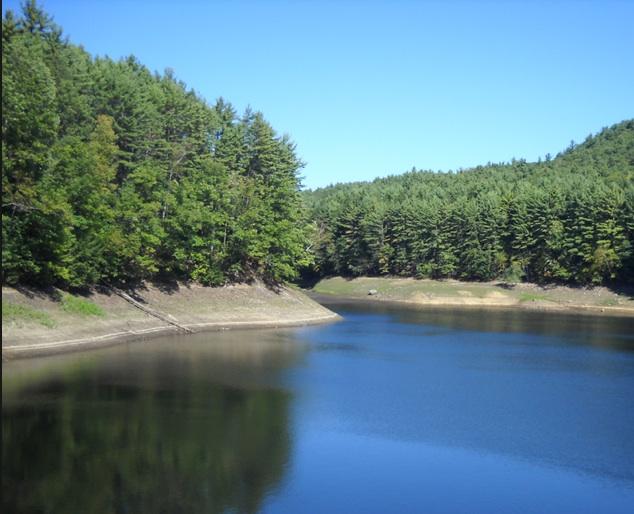 After a month of intermittent bursts of brown water due to the flushing of the water lines, it's good to know that Scarsdale's most recent water quality report came back with no violations. Here's what you need to know about Scarsdale's current quality status in regards to water.

Where does our water come from?

The Village of Scarsdale receives all of its water from the New York City water supply system. There are direct connections to the Catskills Aqueduct, the Kensico Reservoir and the Delaware Aqueduct. Locally, the water moves through the Ardsley Pump Station and the Reeves Newsom Water Supply Station. All of Scarsdale's water is chlorinated to inhibit bacterial growth. The pH is regularly adjusted and orthophosphate is added for corrosion control treatment. "We have recently completed major renovations of the Reeves Newsom Water Supply Station," said Tony Capicotto, village Superintendent for Water. "We are very proud to say that we have all new pumps in place and kept the water running to the village with minimal disruptions throughout the entire process. And we finished it on time."

What's in our water?

All water, even bottled water, contains contaminants. Although Scarsdale's water tested positive for some contaminants, all levels were below the maximum allowed by New York State. There is the potential for lead to be in your drinking water, but this would be caused by your home's independent plumbing and cannot be tested by the village. According to the water department, "...you can minimize exposure to lead by running the tap for 30 seconds to two minutes before using tap water for cooking or drinking." You can also opt to have your water privately tested http://www.epa.gov/safewater/lead. There is a known presence of giardia in the water supply and this is common. Giardia may cause intestinal unrest in some if ingested but can be treated with anti-parasitic agents. People at higher risk include immune-compromised people, infants, and some elderly people, and these people should speak with their physicians about additional precautions to take when consuming water.

How does it taste?

That said, in comparison to other towns in Westchester, Scarsdale's water tastes terrific. On May 7th, Scarsdale was awarded the bronze for best tasting water at the county's annual water taste test, second only to White Plains and Mt. Vernon. Furthermore, last year, the Scarsdale Water Department was commended for its water fluoridation program by Westchester County Health Commissioner Sherlita Amler, MD. Not only has fluoride in the water supply been proven safe, it has been shown to reduce tooth decay in kids by 29% and in adults by 25%.

In fact, our local water tastes so good that local entrepreneurs Elias and Hiche Slubski have begun to filter and bottle water in in Greenburgh and sell it around the country. Called NY20 the Slubskis have a marketing campaign that boasts about the bottle as well as its contents. They call the water "the champagne of waters for the city that never sleeps," and bottle it in a plastic bottle designed by their architect-mom. Apparently "you can feel the spirit of innovation through the comfortable grip of the American-made plastic bottle that doesn't roll around when laying horizontally." New York's great tasting bagels and pizzas are often attributed to the water they're made with, so it will be interesting to see if this "water champagne" takes off as a premium domestic beverage. Next time you shower or brush your teeth, don't take our liquid gold for granted.

So, what about this brown water?

According to Mr. Capicotto, "...all water main flushing is finished!" Water flushing began on April 7th and was completed on May 7th. "It lasts for about a month each spring," said Mr. Capicotto. "We let people know to prepare for it by placing ads in the Scarsdale Inquirer, including alert notices on water bills, and emailing residents." Water flushing improves water quality and prepares the system for higher summer flows. "Your water may be brown for an hour or two, four hours, or not at all," said Mr. Capicotto. Discolored water is caused when sediment is stirred up during water flushing or during a water main break. It's safe to drink, but it many stain clothes so hold off on doing laundry until your water is running clear again. The water quality report recommends running cold water for several minutes to see if it becomes clear. Use a sink in the basement or one near the main water line to the house and check the water hourly.

Why is the county being sued?

The federal government has filed a lawsuit against Westchester County for missing the deadline to have an ultraviolet (UV) treatment process in place at Kensico Dam in violation of the Safe Drinking Water Act (SDWA). No illnesses have been reported, but federal guidelines now require UV treatment of water to kill cryptosporidium.

Would Scarsdale have to contribute to potential fines imposed for missing the deadline?

"I'm not sure. It's too early to tell," said Mr. Capicotto. Ned McCormack, Communications Director and Senior Advisor to Westchester County Executive Rob Astorino, said that the county is aggressively moving forward to comply with SDWA and will hopefully be completed before the court case is decided. "District One, which includes Scarsdale, is two-thirds in compliance with UV-treated water," Mr. McCormack said. Or in numbers, 100,000 people are receiving water that is not UV-filtered. Over the last couple of years, several plans were proposed to add UV-treatment to District One's water supply. However, these plans were not feasible at they were estimated to cost $100 million. According to McCormack, a new plan that would add two small treatment plants in White Plains at a cost of $9.7 million over two years is currently sitting with county legislators. "This plan would get our district into compliance the quickest for the lowest cost," Mr. McCormack explained. Mr. Astorino's office is awaiting approval of the proposal. "Our water is safe," Mr. McCormack added. "Westchester residents receive some of the most naturally pure water because of the protected watershed; land cannot be developed around the aqueducts. Even people receiving UV-unfiltered water drink water that is routinely tested, filtered, and monitored by the Department of Health." The county is currently defending their position in court.

Do you feel confident about Scarsdale's water quality? Let us know in the comments below.
BLOG COMMENTS POWERED BY DISQUS