Scarsdale A-1 Team Wins County League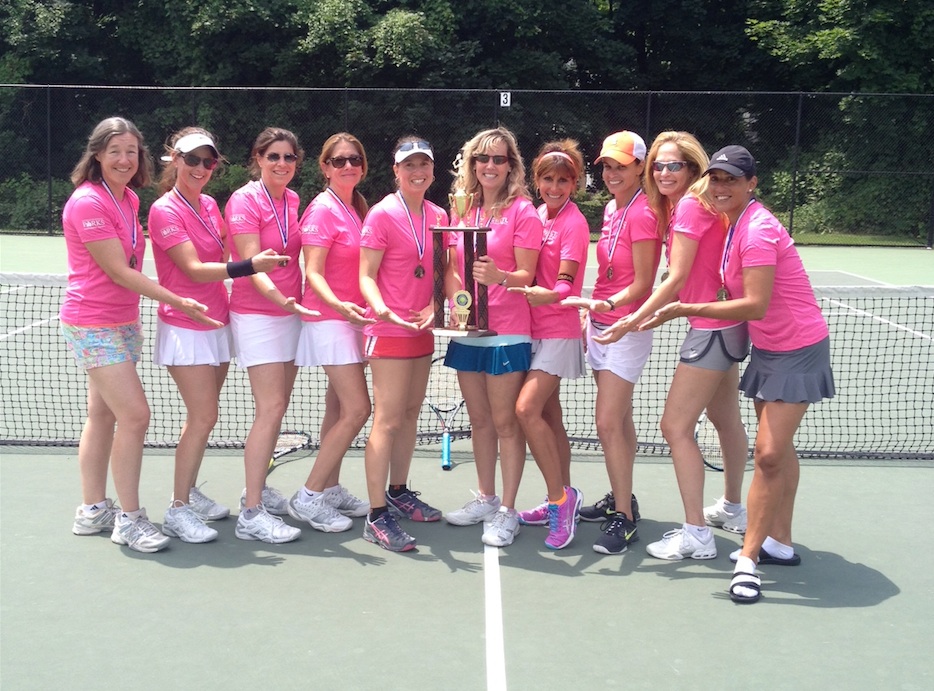 For the second consecutive year, the Scarsdale Women's A1 team won the Westchester County Tennis League Women's A Division, defeating New Castle 4-1 in the final to take the title.
Pictured above are the team members who played in the final as well as those that cheered them on. Shown here from left to right are: Laura Fratt, Jessica Goldman, Elena Ezratty, Heidi Seruya, Michelle Sterling, Stacey Marcus, Nanette Koryn, Jill Fischer, Mindy Shulman and Jen Stone
The Team Captain is Stacey Marcus (pictured), Co-Captains are Michelle Sterling (pictured) and Jodi Zucker (not pictured)
The other winning players on the team are Alison Abramson, Andrea Cantor, Mayling Chia, Marianne Hove, Ilyssa Londa, Kim Meyers, Victoria Silver, Andrea Tucker, Sejal Vora, Jodi Zucker.
Congratulations to the A-1 team.
BLOG COMMENTS POWERED BY DISQUS