SLT Offers a Unique Workout in Scarsdale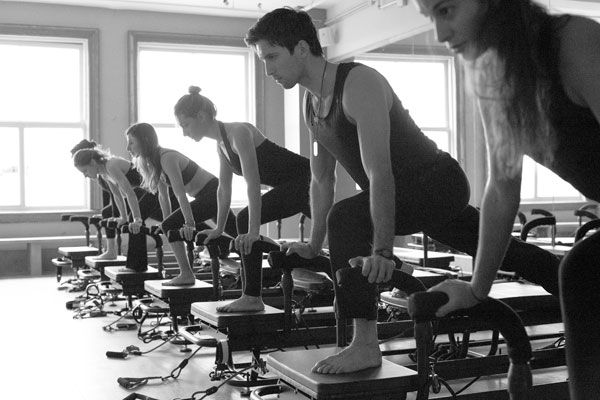 The new building at 1 Palmer Avenue in front of Balducci's finally has a tenant and no, it's not CVS. While the first floor of the building is still empty, the second floor of the much-discussed building has been leased to an innovative exercise studio. Now open in Scarsdale is SLT, that is Strengthen, Lengthen and Tone, offering a new type of exercise class that uses the Megaformer machine to tone your whole body.

The format of the class is not easy to describe but founder Amanda Freeman explains it this way: "If cardio, strength training and Pilates had a baby... it would be SLT." The best way to understand what's going on is to view the video on their website. Click here to see SLT in action.
This progressive workout is designed to strengthen, lengthen, and tone the body quickly and safely. This workout is largely based on the holistic principles of Pilates, but also emphasizes the strength training and cardio elements not inherent to Pilates to achieve muscle definition faster than traditional Pilates and/or weight training alone...all in as little as 50 minutes.
The workout blends core stability with muscle dynamics, with resistance and counter-resistance exercises using a system of springs and pulleys in a sequence that allows for periods of zero gravity at peak muscle contraction. The method encourages maximum exertion while allowing for low risk of injury. The workout strengthens the body, tones and elongates the muscles, improves endurance, jump-starts the metabolism, burns fat, increases flexibility and postural alignment, and restores the body's natural balance.
All muscle groups, from big to small, are strengthened in a non-aggressive, non-impact manner making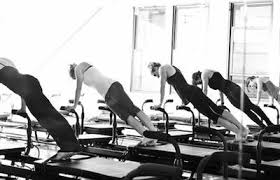 this workout as good for your muscles as it is for your joints. Your spine stays protected, your mind engaged, and your body pushed to its limits. Under the guidance of your certified instructor, it's one of the safest ways to strengthen your muscles while reducing stress on the joints and connective tissues.
CEO Amanda Freeman has transported this format from the West Coast to the East Coast where SLT now has two locations in Manhattan as well as sites in Bridgehampton, Roslyn, Rye Brook and Short Hills. Two additional locations in the Flatiron and Upper East Side will also open soon.
Classes are 50 minutes long and limited to ten people per session. You can sign up now for your first class at the special introductory rate of just $20. Click here to see the class schedule in Scarsdale and in Rye Brook.
There is plenty of free parking in front of the entrance of the building and in the garage underneath the building. Please use the entrance in the back of the lot (where the garage is) to enter the studio. You can use the elevator or stairs to take you up to the studio on the 2nd floor!
SLT
1 Palmer Avenue 2nd Floor
Scarsdale, NY
914-305-5880
BLOG COMMENTS POWERED BY DISQUS