Social Media for Scarsdalians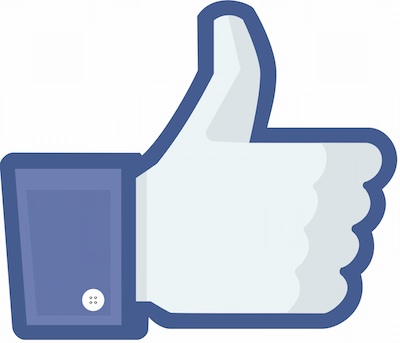 Chances are you love Facebook, like everyone else. But we Scarsdalians are special. Our mothers told us so! We need online hubs tailored to our particular needs. So join me in petitioning Mark Zuckerberg to create these smart spinoffs, just for the 10583 crowd:
PARKINGSPACEBOOK - Why waste 50 minutes of your lunch hour looking for a parking spot in the Village, just so you can wolf down a sandwich at Lange's in 2 minutes flat? On Parkingspacebook, people can post when they're about to back out of a parking space, so you can drive right over and snag it (ahead of that dude with the Escalade and attitude, booyah!)
FIRSTBASEBOOK - Don't feel like spending 2 hours at the Supply Field watching your kid's baseball game? Hide out at Seven Woks and log into Firstbasebook! Simply post vaguely encouraging comments every 10 minutes ("You go!" "Lookin' good!"). Later, when your child complains he didn't see you on the bleachers, tell him he just wasn't looking hard enough. Then show him the great remarks you made about the game online, to prove you were cheering his every Mariano-Rivera-like move.
DISGRACEBOOK - If you've ever been caught running a multimillion-dollar marijuana biz, or sunbathing buck naked on the roof of your car in front of Babies R Us, this social media site is for you. You can read everyone's snarky jokes about your crime, and add your own rebuttal. Try "Hey, mama needed that McMansion!" or "How else could I get an even tan?" You might score a few thumbs up. (Or middle fingers.)
DISPLACEBOOK - Did the tax reassessment raise the ludicrously low levy on your big ol' home? Are you now expected to pay nearly as much as your neighbors who live in a saltbox? Come to Displacebook to complain that you might need to move. Bonus: An audio enhancement serenades the site's visitors with the Beatles' "Yesterday," played on a diminutive violin.
CHRISTIEPLACEBOOK - Speaking of taxes, if you followed every twist of the proposed-but-defeated tax hike on this luxury apartment complex, you can relive the bawling and brawling on Christieplacebook. Note: Not recommended for children under 6, as it features adults acting like children under 5.
REPLACEBOOK - Why endure the real world when there's Replacebook? Here, Photoshop pros take pictures of Scarsdale's eyesores, then digitally swap them out for nicer structures. The unoccupied building at the Five Corners? Poof! Now it's a miniature Eiffel Tower. The Crane Road Bridge project? It's been transformed into the twee little bridge in one of Monet's water lily paintings. Magnifique!
RACEBOOK - We'd never suggest that all those folks speed-walking on Mamaroneck Avenue are trying to show each other up. But just in case, Racebook gives you a chance to post anonymous put-downs: "To the Botoxed lady in the Lululemon yoga pants--EAT MY DUST!"
RESURFACEBOOK - It's August, yet you still almost broke an axle on that pothole that's been gaping on your street since February. Thank goodness for Resurfacebook! Here, residents can post their best DIY fixes, like filling potholes with mulch, or feathers from the library geese that have mysteriously disappeared, or that petrified half-gallon of Peachwave yogurt you left in the freezer since May.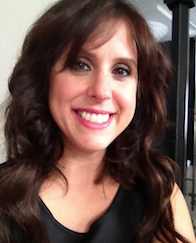 Deborah Skolnik is a Greenacres mother of two and a marketing manager at Myron Promotional Products in Maywood, NJ. Her latest essay is scheduled to appear in the October issue of Reader's Digest.

BLOG COMMENTS POWERED BY DISQUS