Amazon's Andy Jassy '86 to be interviewed by Dr. Hagerman on Tuesday at 8pm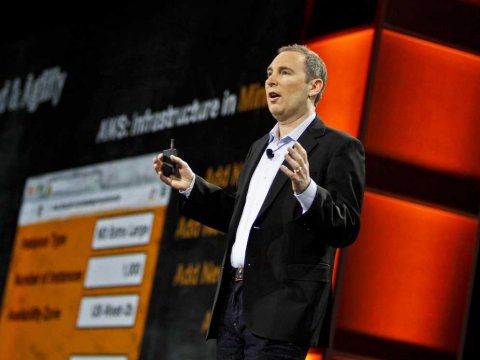 Andy Jassy, the head of Amazon Web Services and a Scarsdale High School alumnus, will take part in a "community conversation" led by new School Superintendent, Dr. Thomas Hagerman. The event will be held next Tuesday, September 16 at 8pm at the High School in Rooms 170-72.
The program is free and open to the public, but pre-registration is requested. Go to
https://www.surveymonkey.com/s/jassy to sign up.
"I am very pleased to welcome Andy Jassy back to Scarsdale and have the opportunity to talk with him about his experiences since high school," said Dr. Hagerman. "From his leadership position at Amazon, Andy now plays a huge role in shaping the world we live in. I especially look forward to hearing his thoughts on what lies ahead."
The program is sponsored by the Scarsdale Schools Education Foundation. Last year, the group funded several technology-related initiatives in the five elementary schools, Middle School and the High School. Currently, the Education Foundation is in discussions with the Board of Education about a potential role for the foundation in helping to implement the High School's new Master Plan.
As Dr. Hagerman noted, "Keeping up with technology will be vitally important for our students, if they are to make their way in a world that increasingly demands collaboration, innovation, personal confidence and creativity. I'm grateful to the Foundation for sponsoring such a timely event."
For more information on the program, go to the homepage of the Education Foundation's website: scarsdaleschoolseducationfoundation.org.