Costume Fest at SHS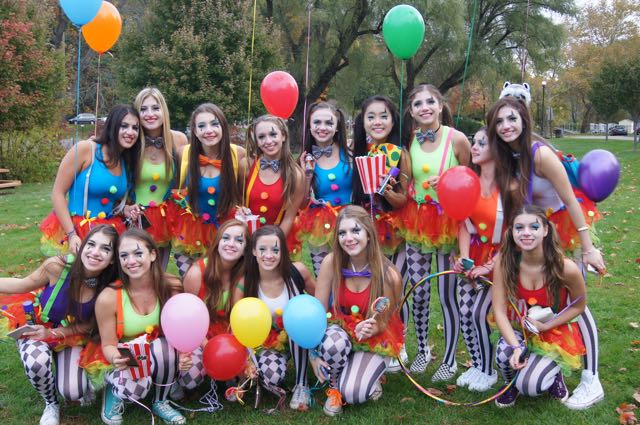 The SHS Class of 2015 finally got to wear their costumes to school and unlike prior years when Hurricane Sandy and a freak October snowstorm interrupted the Halloween breakfast the weather cooperated on Friday, October 31.
From the costumes it was evident that the kids had spent weeks planning for the big day. Even though it was only 8 am, they were preening, dancing and hurling themselves on the ground and onto each other Yours truly was almost knocked down twice by rambunctious gorillas and dinosaurs.
Who did I spot? Madelines posed in two straight lines, a triad of bachelors donned in bathrobes smoked their pipes while leafing through the paper, a troupe of tourists in wacky sunglasses and pith helmets, Ebola fighters poised to take on the deadly virus, a squad of sexy copys and waitresses on roller skates who offered my lunch.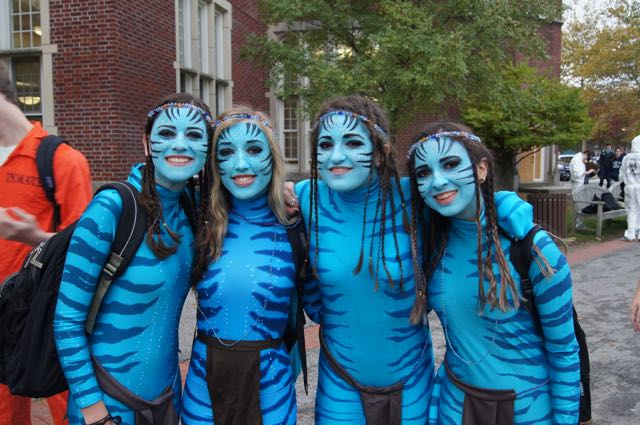 Only in Scarsdale would girls dress up as Bat Mitzvah dance facilitators. Others looked back to their youths and became clowns or beloved cartoon characters like Teletubbies, Ninja Turtles or Power Rangers. Sophisticates posed as the Gossip Girls and one veiled man was fashion designer Alexander McQueen.
Even the teachers got into the act. See if you can spot the class advisors disguised as characters from Beauty and the Beast.
No one wanted the fun to end – save Principal Bonamo who did not have an easy time luring the senior class inside to start the day.
BLOG COMMENTS POWERED BY DISQUS