Shop the Dale for Great Deals on Saturday November 29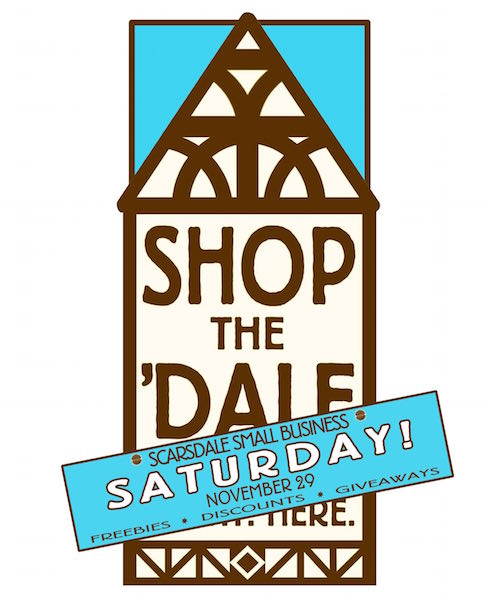 On Saturday Scarsdale merchants will host their first "Small Business Saturday" and offer great deals and discounts to local shoppers. 35 local businesses in downtown Scarsdale, the Golden Horseshoe and at the Heathcote Five Corners will offer substantial discounts, free food and gifts plus raffles to give shoppers an economical way to begin their holiday shopping.
The event came about through a partnership between The Acceleration Project (TAP) and the Chamber of Commerce in response to local consumers' desire for improved pricing and value. Results from TAP's Buy Local study, including quantitative survey feedback from local customers, demonstrated a real need for meaningful promotions. "Consumers truly want to support local businesses, but they also want good value. Scarsdale's Small Business Saturday is the perfect answer," said Jane Veron, TAP Co-Founder and Co-CEO.
Small Business Saturday has been gaining momentum nationwide as a recognized day for consumers to support their local businesses when beginning their holiday shopping. "On November 29, it is our hope that local residents patronize local merchants for their holiday gift giving and festivities. Our merchants depend on holiday shopping and orders for their long term business health, "said Lisa Tretler, TAP Co-Founder and CEO. For every $100 spent in local independent businesses, $45 on average goes back into our local economy versus $0 when spending online," Tretler said.
Click here to see all the great deals in store for you:
BLOG COMMENTS POWERED BY DISQUS