Holiday Wish List from Local Merchants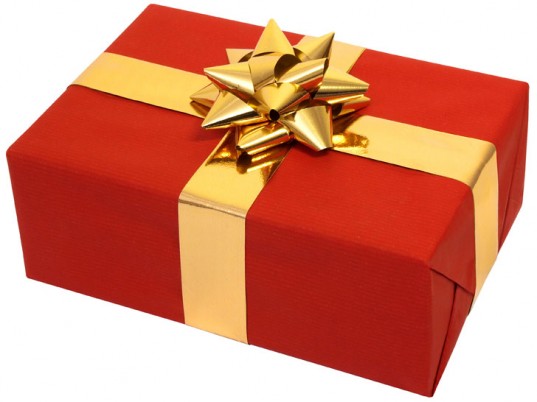 Hanukkah and Christmas are upon us - what would you like to receive and what are you hoping to give? We asked a few of our local merchants for their holiday gift recommendations and below is what they have in store in for you.
What's on your personal wish list? Do you have your eye on something for Christmas? Note it in the comments sections below and hopefully the right person will notice!
The Eye Gallery in Scarsdale Village is the spot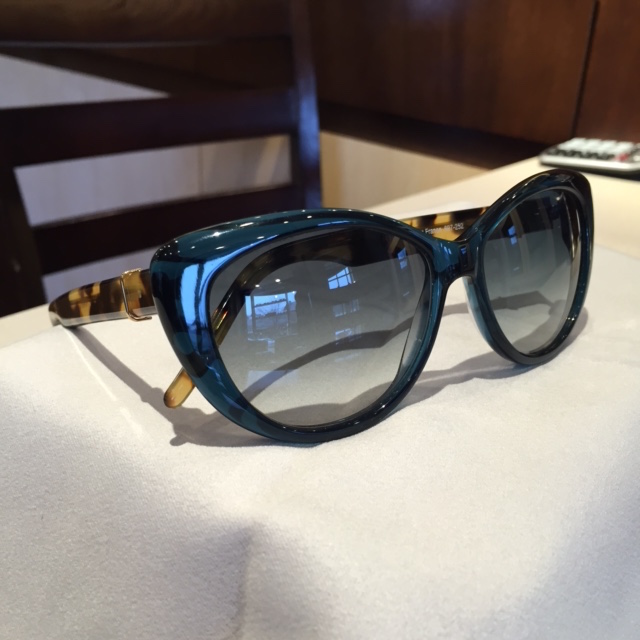 for glasses to see and be seen in. For this Christmas they are featuring some very arty sunglasses - a gift to be worn all year. Stop by and try these on for size:
Robert Marc (style 697-252) showcases a range of beautiful colors inspired by Venetian glass in their Art of Venetian Glass collection. Price: $499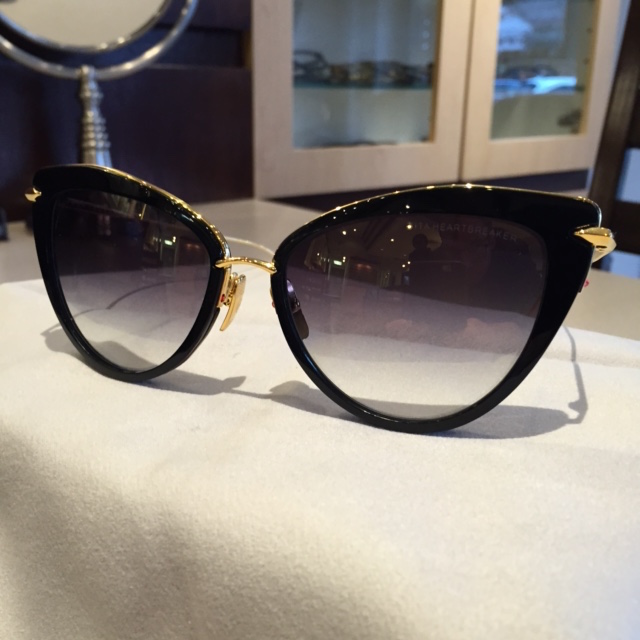 The Dita Heartbreaker sunglasses are a modern, lightweight interpretation of the classic cat-eye style. Price: $525
Eye Gallery of Scarsdale
8 Spencer Place
Scarsdale, NY 10583
(914) 472-2020
Current Home on Palmer Avenue is your source for great gifts you won't want to give away. Find the latest in tabletop items, home accessories, hostess and holiday gifts at Current Home.
Here are just two of the unque items you'll find at the shop:




Kim Seybert deck of card coasters: This hand beaded coaster set makes for a perfect holiday gift. Retail price is $70.00
The hand polished lucite tray below, with a high resolution image taken from the lush colors of the Amethyst, adds the perfect glow to any living space. From Rablabs New York. Retail price is $285.00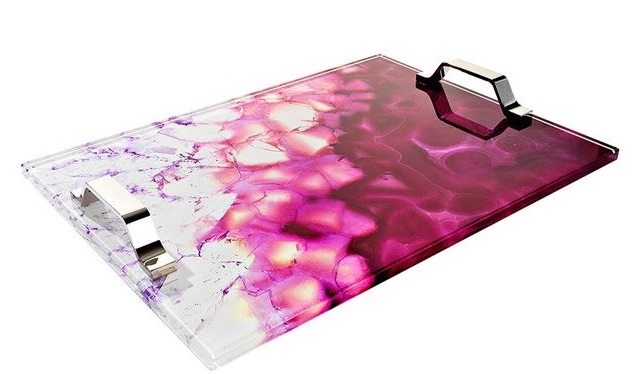 Current Home
8 Palmer Avenue
Scarsdale, NY 10583
(914) 723-2462
From Zachys on East Parkway: Holiday celebrations call for champagne and here is what Zachys recommends for your holiday party: Piper Heidsieck Brut NV Ltd. Edition Lightbox was Zachys' number one selling Champagne and gift last year and they know it will be #1 again in 2014! The iconic Champagne is packaged in a self-contained metallic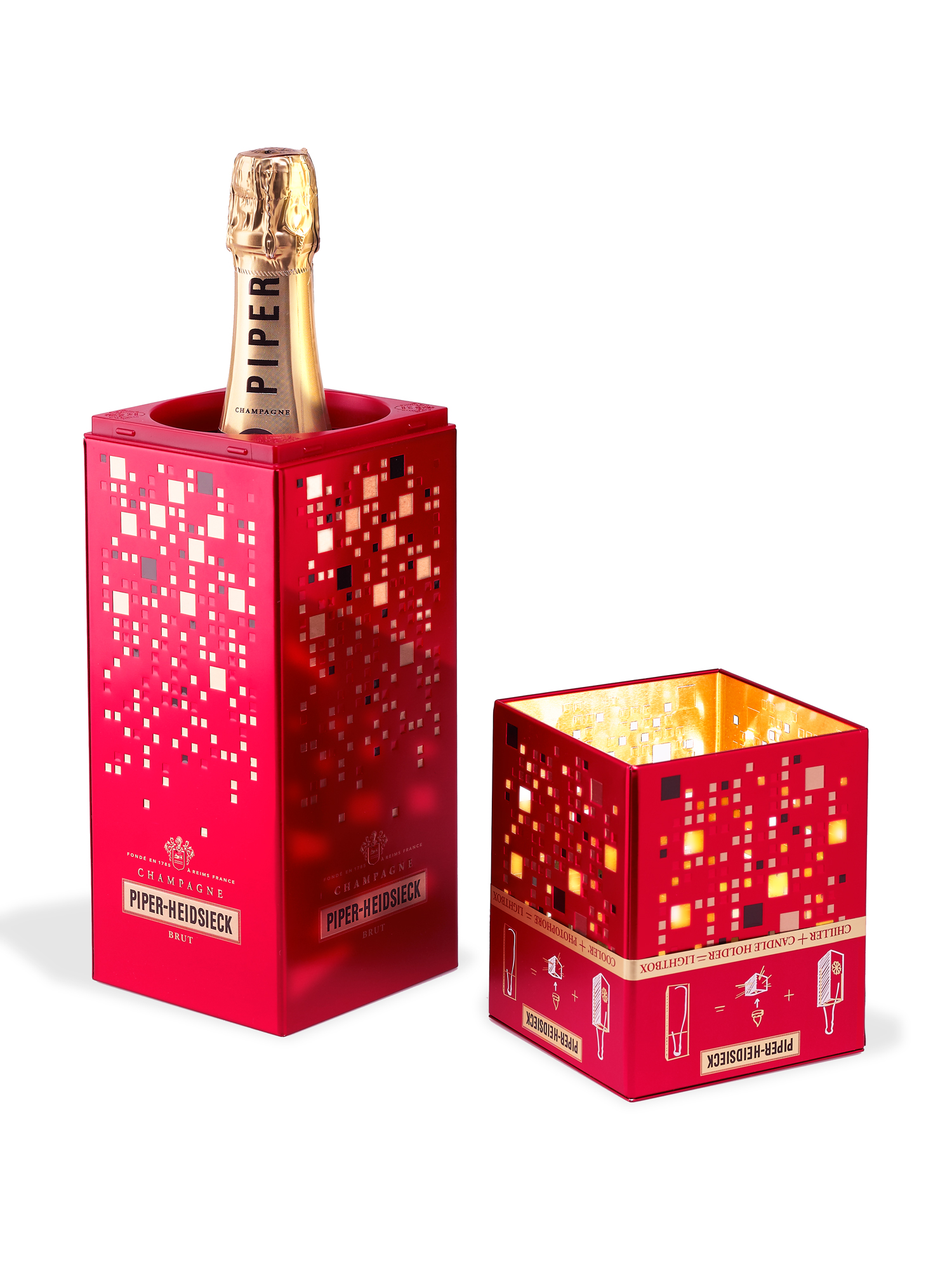 gift box but also serves as a festive candle holder – all for just $42.00! Piper Heidsieck limited edition gift set is inspired by the headquarters of the champagne House, designed by renowned architect Jacques Ferrier. The mesh metallic design is a chiller using isotherm technology inside the box which keeps the Champagne cool a longer time after refrigerated.
Zachys Wine and Liquor
16 East Parkway
Scarsdale, NY 10583
(914) 874-8000
Something sweet from Lulu Cake Boutique: Who can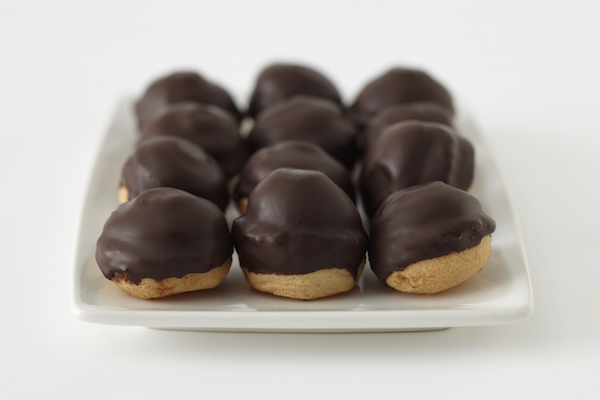 resist these Sarah Bernhardts from Lulu Cake Boutique in Scarsdale? From the ORIGINAL Jerperson's recipe made famous here in town, they are baked with Valrhona chocolate, local cream, fresh butter and Singing Dog Organic Vanilla. Price: $30 a pound

Lulu Cake Boutique
40 Garth Road
Scarsdale, NY 10583
(914) 722-8300
Scarsdale Village Flower Shop: Look no further than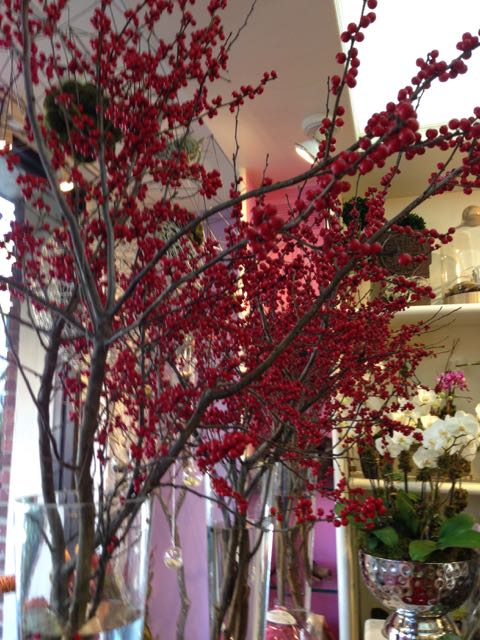 Harwood Court for floral arrangements and greens to brighten your holiday home or to give as a gift. Stop in to find stunning orchids, poinsettias, holly berries and wreaths. Custom order your flower arrangements for your holiday table. Delivery is available.

Scarsdale Village Flower Shop
7 Harwood Court
Scarsdale NY 10583
(914) 723-0852
Hanukkah Tree Topper: Here's a new twist; if you celebrate both Hanukkah and Christmas at your house, check out this Star of David that sits atop your Christmas tree to acknowledge and celebrate both faiths. The tree topper is produced by Kurt S. Adler, a leading manufacturer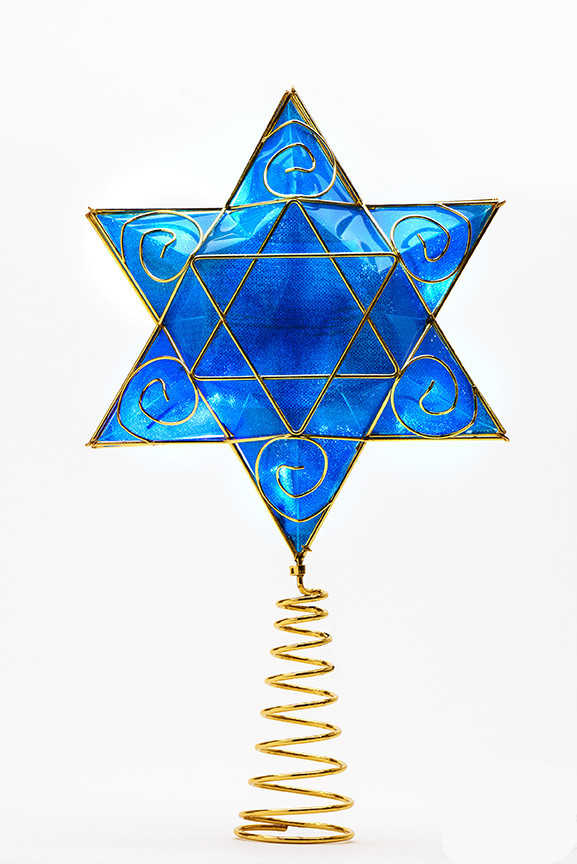 owned by Scarsdale residents. Find your Hannukah tree topper at Bed Bath and Beyond.
Friends of Music and the Arts Holiday Party and Boutique: Shopping for holiday gifts? There will be much to choose from at the Holiday Boutique to support the Friends of Music and the Arts on Thursday night December 11 from 6:30 - 9:30 pm at the home of Janice Starr at 65 Church Lane. Here's your chance to shop and support the arts in Scarsdale.
Vendors include:
3 Sisters - great clothes, fun jewelry, accessories and more plus great gifts for the holiday season
Ah!Dorned - hand adorned clutches, monogrammed bags, scarves & jewelry
Arlene's Boutique - a unique collection of designer handbags, belts, scarves, stretch belts and accessories
Catch All - decorative linens, tabletop, personal accessories
The Chintz Giraffe - unique and special giftware and home accessories
Matana Jewelry Design - jewelry handmade by Matana Ramati
Schulman Art - gifts for art and music lovers including cosmetic bags, mousepads, note cards and calendars; unique gifts for your child's music teacher or as a stocking stuffer designed by Scarsdale mom Miriam Schulman
The Pampered Chef - high quality stoneware, cookware, tools and bamboo serving pieces.
Simply Stunning - trendy, fashion-forward jewelry in all price ranges
Friends of Music and the Arts Holiday Boutique
Thursday, December 11th, from 6:30 pm – 9:30 pm
At the home of Janice Starr, 65 Church Lane, Scarsdale
Admission Free for Members and Scarsdale Teachers, $5 for Non-Members
Memberships available at the door
What's on your holiday wish list? Let us know in the comments section below.
BLOG COMMENTS POWERED BY DISQUS