Fire at Sprainbrook Nursery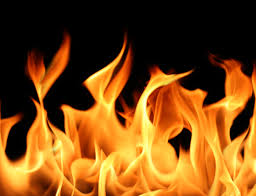 A fire and propane tank explosions struck Sprain Brook Nursery on Underhill Road at 10 pm on Sunday night December 21st. About 30 firefighters from Greenville, Fairview, Hartsdale, White Plains, Eastchester, Scarsdale and Yonkers all helped put out the blaze. About 10 propane tanks in a cement building set apart from the nursery caught on fire, and people a quarter of a mile away heard the tanks exploding.
Firefighters don't know how the fire started and said there was no indication at this time that it was suspicious. The owner of Sprainbrook, Al Krautter announced that the nursery was closing in August 2012 after 68 years as a family-run business. He later reopened the nursery but cut the staff and ran it with his wife and part-time employees.
Representatives from Shelbourne Assisted Living are considering building an assisted living facility on the site and according to Greenburgh Town Supervisor Paul Feiner, they will submit an application for an 85 to 98 bed facility in January. Rents will range from $3,000 to $6,000 per month.
BLOG COMMENTS POWERED BY DISQUS