Surveillance Video Shows Missing 16 Year-Old Edgemont Girl Boarding Metro North Train on Friday Night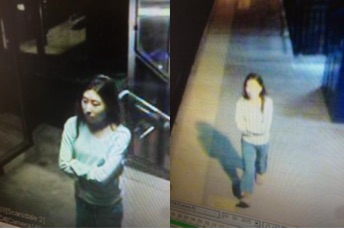 (Updated at 6 PM Monday) A surveillance video from Metro North shows the missing Edgemont student. Christine Jiwoo Kang, boarding a southbound Metro North train at 11:18 pm on Friday night January 2. Though police spent the weekend canvassing the area near Kang's home, it now appears that she may have left the area. Christine (Jiwoo) Kang, age 16, has been missing since Friday night January 2 at 8 pm when she left her home at 12 Robin Hill Road, Scarsdale, NY 10583, wearing a mint green flannel top with white flannel pajama pants that had a pink and mint green snowflake design. She was wearing tan UGG boots and no coat. Christine is an Asian female, approximately 5'6'' and 120lbs. with long black hair. She was wearing her pajamas and Ugg boots in the surveillance video.

Police report that Kang exited her home after a "brief argument" with her parents who say that she has left the house under similar circumstances in the past but always returned home within a short time. Commenting on her missing classmate, EHS Junior Amy Baumgarten said, "It actually makes me sick to my stomach to think about the fact that Christine isn't home and no one has any idea where she is. She is a quiet girl at school and kept to herself." Another student in Kang's Physics class remarked that she was "a really good student, and a very sweet girl too". She said that the mood around school is bleak, with "everyone just really worried and hoping for the best outcome."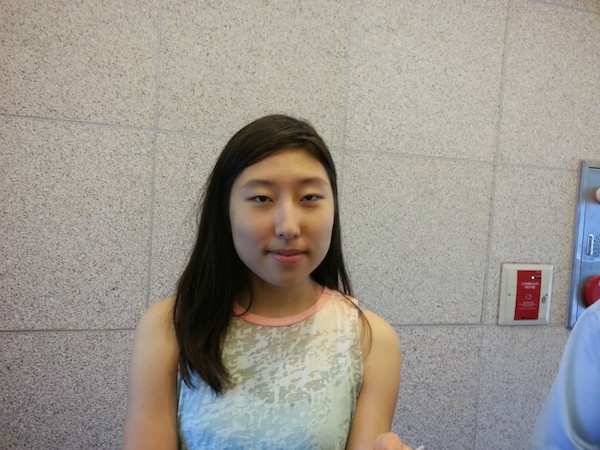 During the weekend, police searched for her by going door-to-door asking for information and using a K9 team. They have now expanded their efforts with an aerial search with assistance from the Westchester County Police Aviation Unit.

Neighbors noted that police have been actively searching for Kang. Asked about what was being done, one said, "All I know is that police are on a search. They drive all over the neighborhoods at night with search lights and dogs. The whole community has been notified but no one ever got an amber alert. I haven't seen it on channel 12 news yet either...."

On Sunday evening Edgemont Schools Superintendent Victoria Kniewel and EHS Principal Devan Ganeshananthan sent an email to parents to ask for their help in finding the girl. In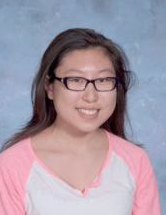 addition they said, "Please note that counselors, school psychologists, and administrators will be available to talk with students and parents throughout the course of the school day. We know that this is a difficult situation for our community, and we will work together to support our students and each other through this challenge."
Greenburgh Police Detectives are seeking information pertaining to her whereabouts. Anyone with knowledge of her whereabouts or information that can aid the investigation is asked to contact the Greenburgh Police Department at (914) 989-1700.
BLOG COMMENTS POWERED BY DISQUS