Raiders Fall to McQuaid at Hockey Semi-Final in Utica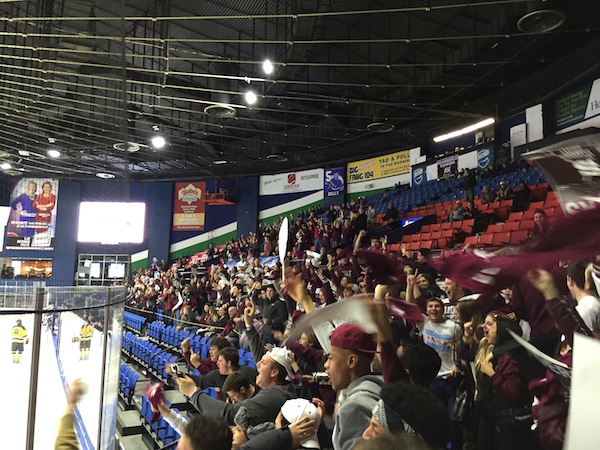 The Scarsdale Raiders hit Utica Memorial Stadium on Saturday March 14 for the semi-final game against McQuaid and lost 2-4. Raider Duncan Hindmarch scored the first goal of the game. The score was tied 2-2 until the last period when McQuaid scored two goals against Scarsdale goalie Gabe Harousseau, who had many incredible saves throughout the game. Gasps filled the stands when Raider James Nicholas fell to the ground early during the last period, but he was able to play the rest of the game. Stand out performances came from Raiders Devon Shell and Duncan Hindmarch.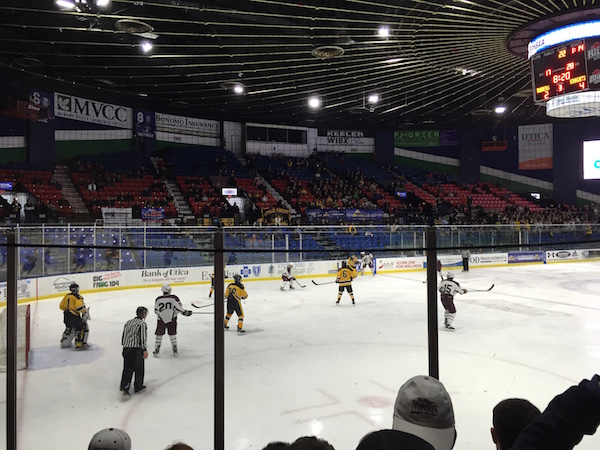 The Scarsdale Raider's Hockey Team travelled to Utica for the NYS semi-finals with high hopes and a stellar record. Boasting stats of 23-1 and an eight-game winning streak the Raiders stood at #2, just behind their rivals the McQuaid Jesuit Knights from Rochester.
Buoyed by hundreds of fans, some who rode to Utica on a bus sponsored by sports booster organization Maroon and White, the team and the community thought that Scarsdale would go on to the finals.
Although the loss was devastating, the team had an amazing season, and the Scarsdale fans exited the stadium chanting, "We still love the Raiders."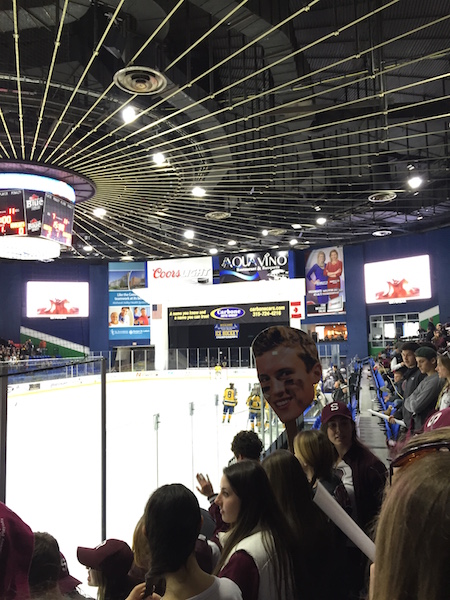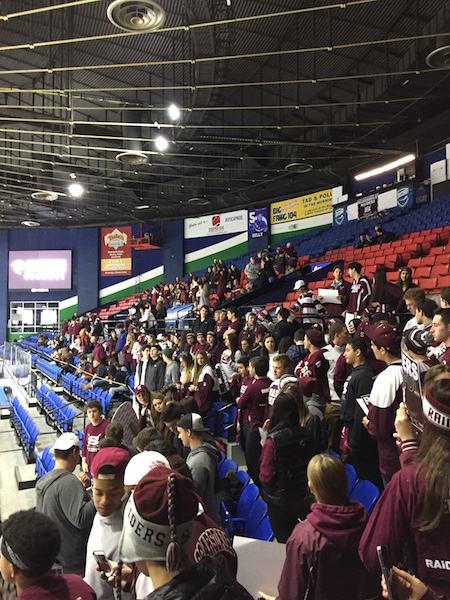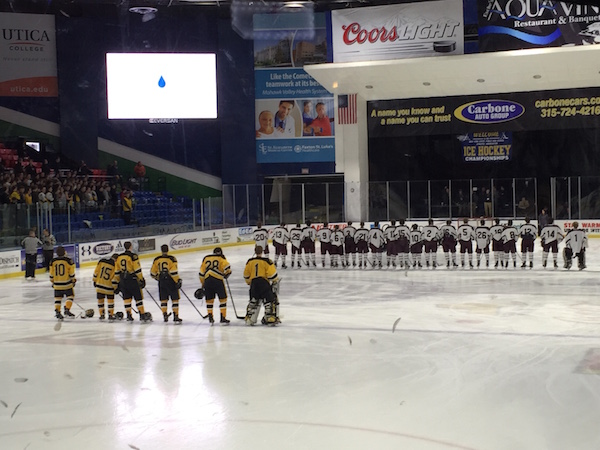 BLOG COMMENTS POWERED BY DISQUS